Full service interior design websites are changing the way we can get help making a 2D or 3D design project. It is sometimes a great combination of professional design guidelines, affordable prices and an easier and faster process that appeals to many people nowadays.
ArchiVIZ / stock.adobe.com
Let's take a closer look at some of the websites which offer full service interior design concepts, although most are paid, there are still some free ones to be found. It takes more time to create a free interior design project, but the it worth the wait 🙂
Here are some of the best online services for interior design and virtual decorating of your home, room or entire floor plan.
Free – full service interior design concepts
Pottery Barn 
The design process begins with a request for an appointment, which can be online. Next, fill out a short form of questions with the type of design you want. Pottery Barn interior decorators work on all types of projects from accent recommendations to a complete floor plan. The service includes help with ordering and delivering furniture, product recommendations, etc.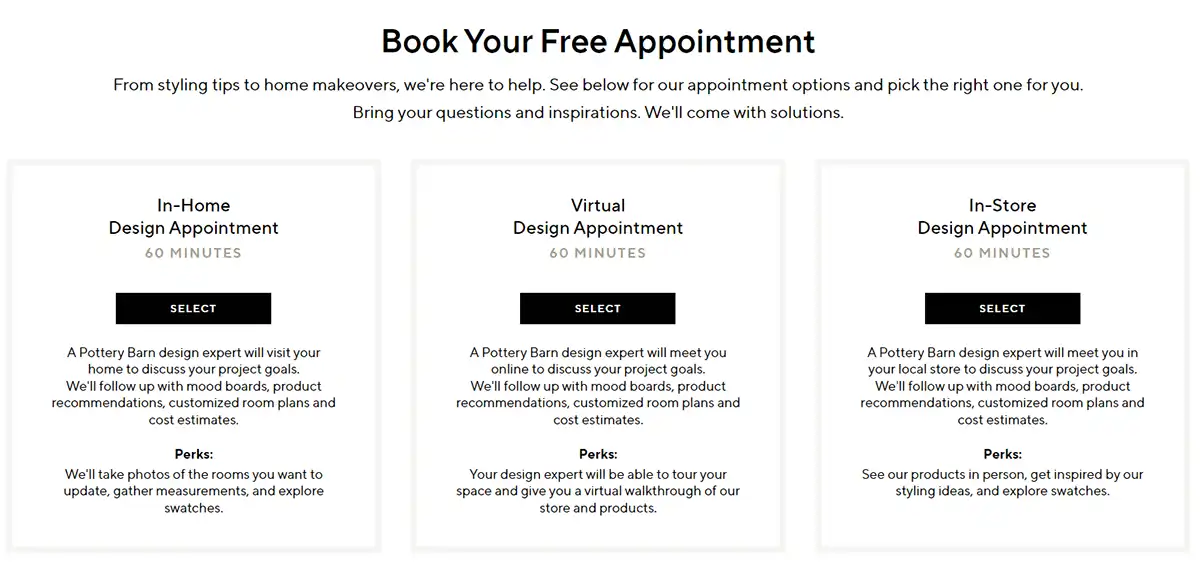 Although, these products will be limited to selections from the inventory of Pottery Barn and their subsidiaries, the design you receive can always be remade by you with other inventory. You will still have the overall vision of the project they have made for you. Unfortunately.
The preparation of your project is completely free, but the delivery time depends on whether they have free designers on hand.
Paid – full service interior design
Modsy
Modsy Design is an online interior design service that allows customers to see actual furniture, design elements and get a realistic 3D visualization. Initially, you can provide details of your requirements, dimensions for the room, photo material if applicable. This will allow one of Modsy's designers to create two 3D project options for the particular. room.
Users also have the option to replace any of the furniture with others from Modsy's 3D furniture catalog. The furniture catalog includes items from over a hundred merchants that you will have access to for an unlimited period of time.
At the moment, the service does not cover the design of kitchens or bathrooms. However, it is an ideal solution if the project requirements are simpler. For example, if you want to design a bedroom, dining room, children's room, living room or home office.
For the price of $179, you get a premium design package for one room, and you will end up with 2 samples of your design. The other options are available through the site and can be viewed here.
Decorilla
Through the Decorilla site, all customers receive personalized online help for interior design, starting with an individual consultation and an interactive questionnaire. You will get concepts from the designers based on your requirements and budget with constant communication between you. Once you've chosen a designer, he will produce photorealistic 3D rendering of the design.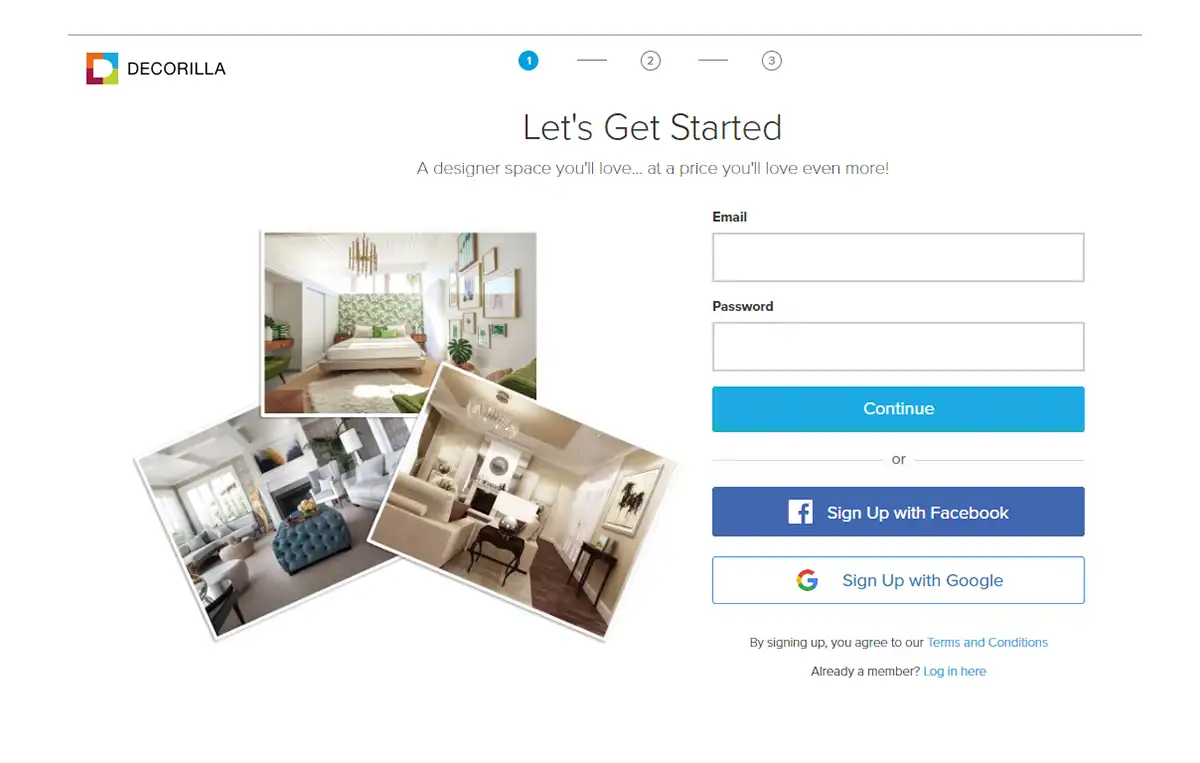 Unfortunately, their prices are quite high compared to the other websites. They come with three packages starting at $549 per room. Drafting also takes a long time, 3 to 5 weeks or more depending on particular project.
Havenly
From decor advice and furniture recommendations to complete room design, Havenly experts will collaborate with you and provide online services and interior design for. After providing your information and requirements, an interior designer will suggest themes and visions to get you started. After that you will receive  a final project with furniture, accessories and all other elements and design features.
Their online interior design services include a renovation service starting at $79 per room, which is significantly less than their other competitors. The project itself will take between one and three weeks to complete, depending on which plan you choose.
At the end, there are other  websites and companies as well offering full service interior design concept and it's up to you to choose the best one which suits your needs.