Living room and bedroom in one – is this transformation possible in the apartment?
Yes, it's totally real and it's time to read our article on the subject.
Photos by: stock.adobe.com
Many young couples and two-member families choose to live in a small home because of lack of finances. Other people like such kind of apartments because of their convenient location and lower living expenses.
Of course, there are a few obvious drawbacks to living in a small apartment, such as the relatively limited space and the inability to fit more appliances and furniture. Therefore, the idea of a living room and a bedroom in one comes to the rescue.
Interior designers are of the opinion that the small square footage is not a concern at all and can be adapted in interesting ways for a comfortable lifestyle.
It's really amazing how you can change your apartment to maximize the space in it.
Combining living room and bedroom in one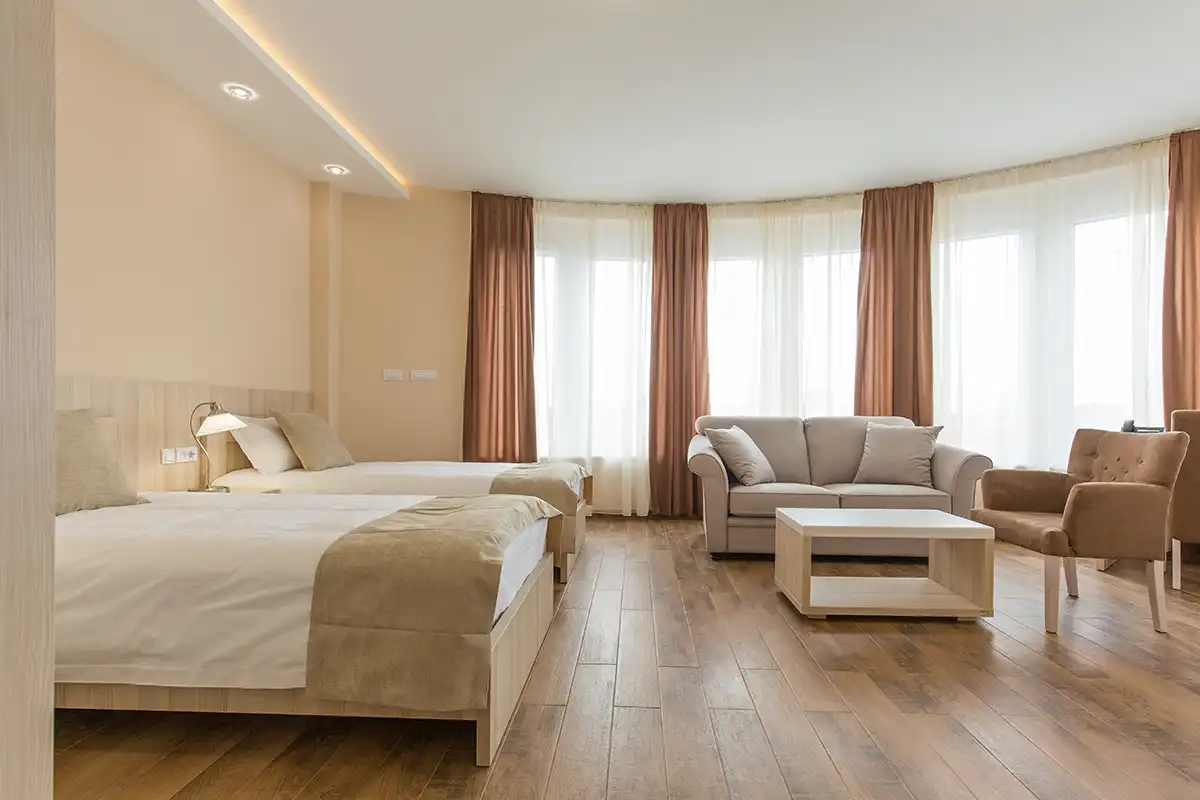 This shouldn't surprise you – it's actually ideal as a concept if there are good organization projects.
The living room is usually large, but not always a useful area, while the bedroom is a miniature box. It is rational to combine the larger room such as the living room with the smaller one, i.e. the bedroom, if this is technically possible.
Partitioning of living room and bedroom in one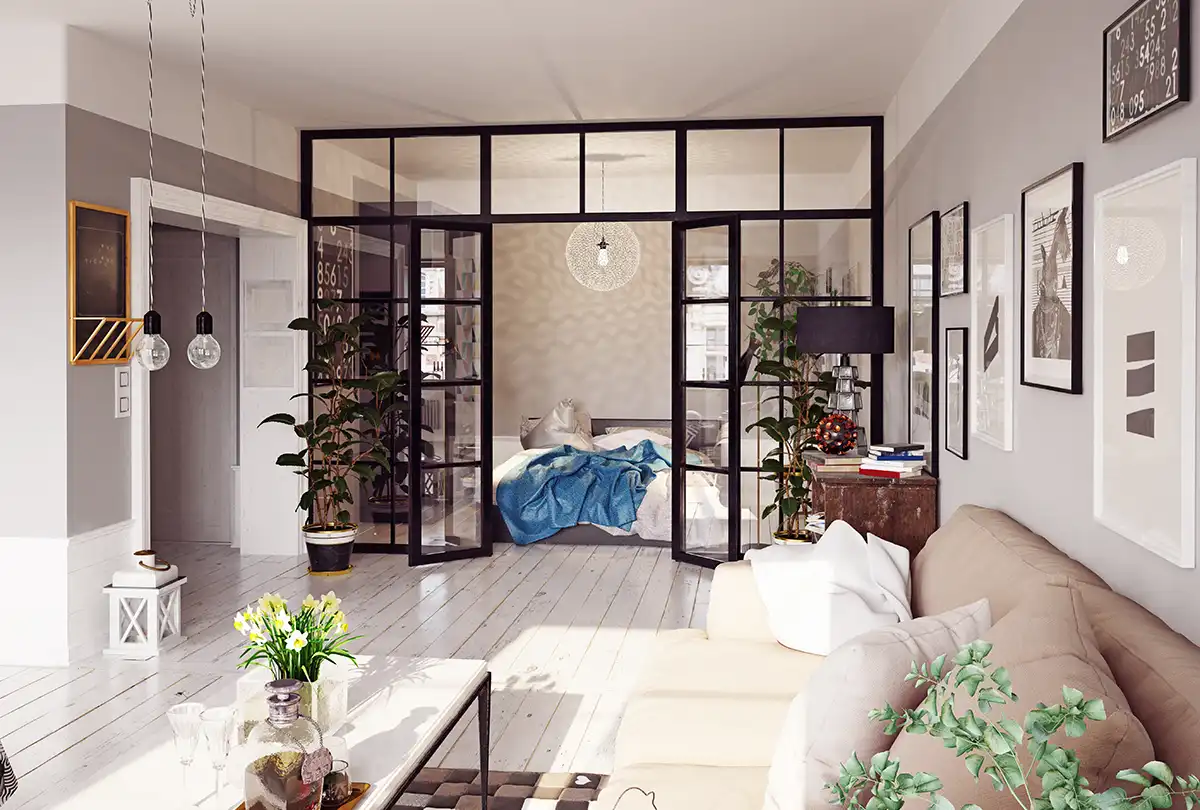 Your living room can be like a bedroom and it can also look like a living room. This is realized with a solid partition wall or a glass screen (textured or frosted, according to individual wishes), which skillfully expand the entire space in the dwelling. But despite this, there are still separate areas.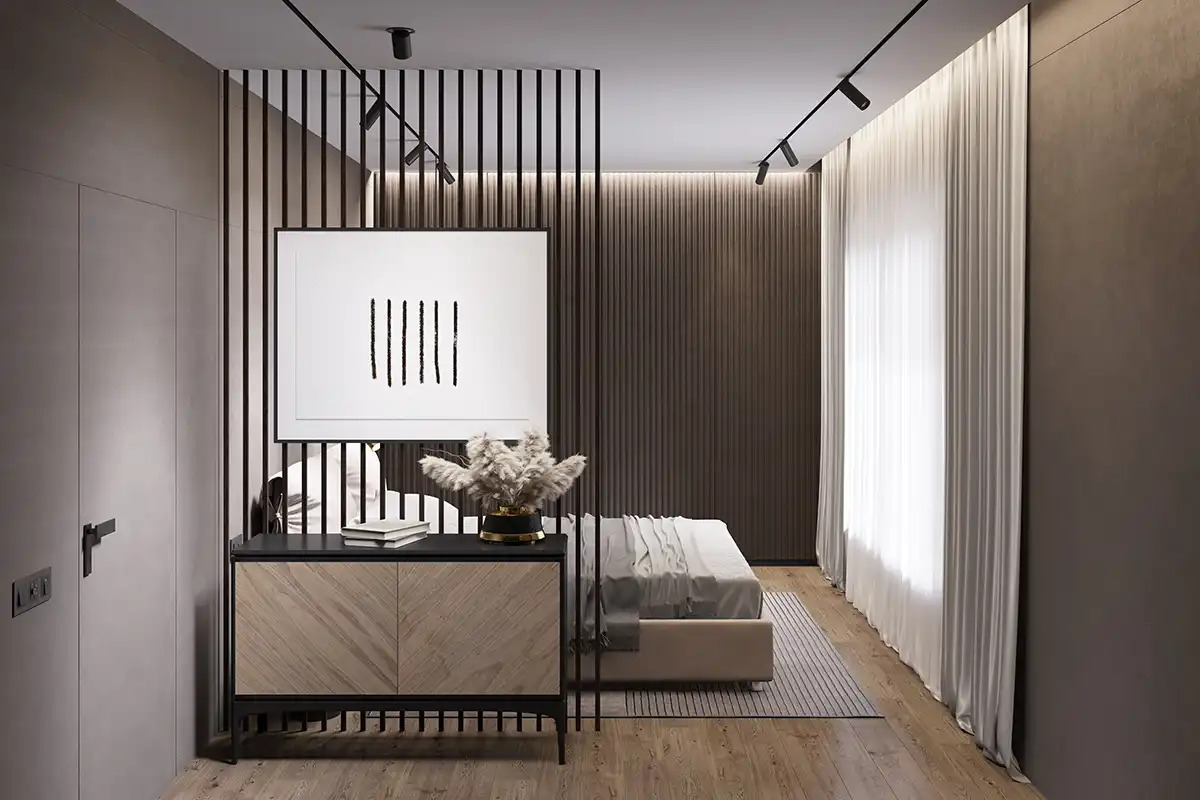 Multifunctional furniture
Using multifunctional furniture is certainly also a good way to unite the living room and the bedroom. You don't have to have a double bed – just a sofa bed will be the right choice. From an architectural point of view, this means that there is no dividing wall between the two rooms and that they are in a common room. A folding table, desk and chairs can be used for a more dynamic space.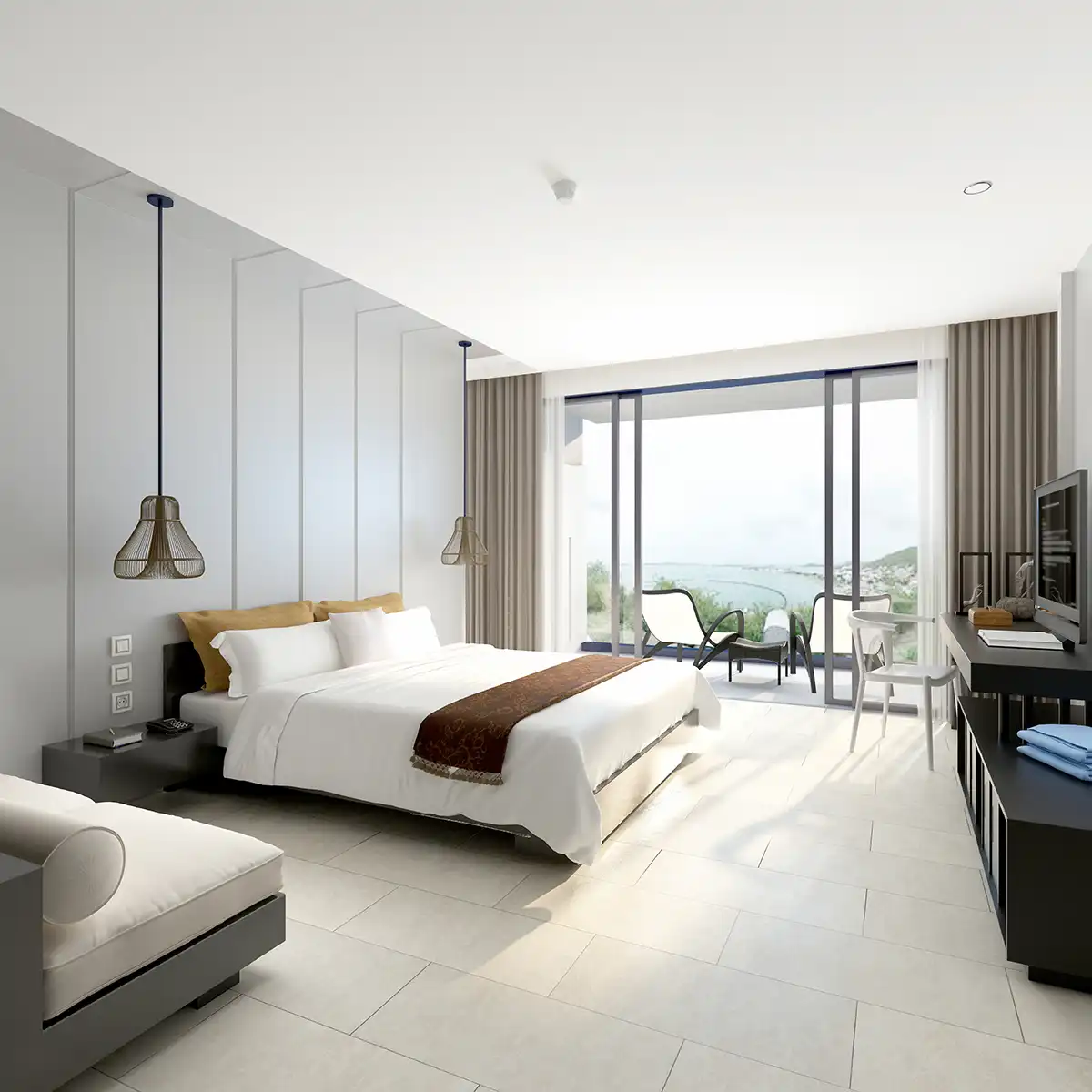 Снимки: stock.adobe.com
Make a list of all your priorities that you care about. We hope that organizing your combined living space in one of two ways will be comfortable for any lifestyle, but planning is essential.
One final tip: If you take this step, consider removing heavy, dark drapes that can make the space look drab and cramped. Choose light curtains or blinds that let the sunlight in and give an airy look to the combined bedroom and living room in one.
It is also very important to determine the zones in the room in advance and use each zone for its intended purpose. Every item (furniture or decor) brought into the space should have a specific purpose and a rationale for why it was placed there. This will keep you from cluttering the overall design.