Small Apartment Design – Great Interior Tips And Ideas. Living in a studio means that you are faced with a unique but lofty task: to design a studio from a single room to a bedroom, living room, kitchen, office and possibly more.
And do it without adding too much clutter – otherwise you will most likely feel cramped and claustrophobic. But don't let a small space prevent you from creating a comfortable, stylish home where you actually want to spend a lot of time. The ideas below for studio apartments will make your life easier in them. Find inspiration in these examples and get ready to turn your tiny little abode into a palace.
Small Apartment Interior Design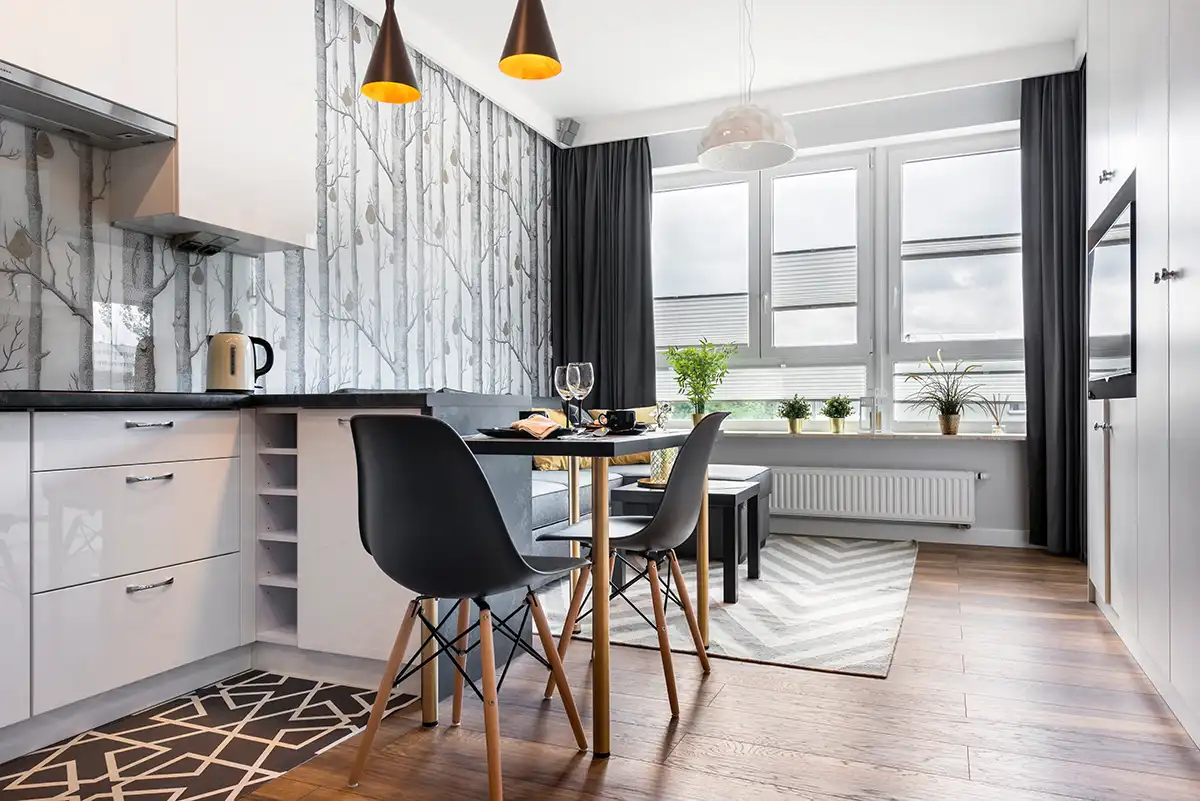 Think about the zones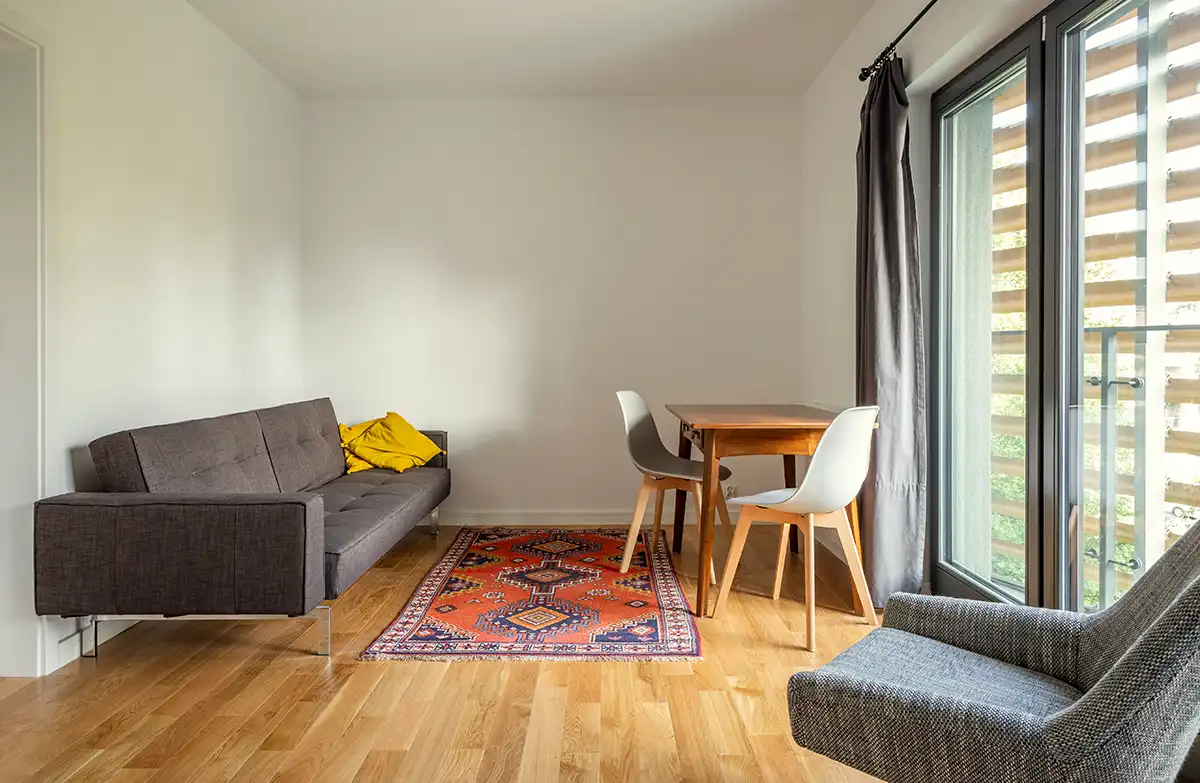 If your studio is too small to accommodate both seating and a bed, consider a stand-alone bed or a sturdy platform with a retractable bed underneath.
Make your favorite place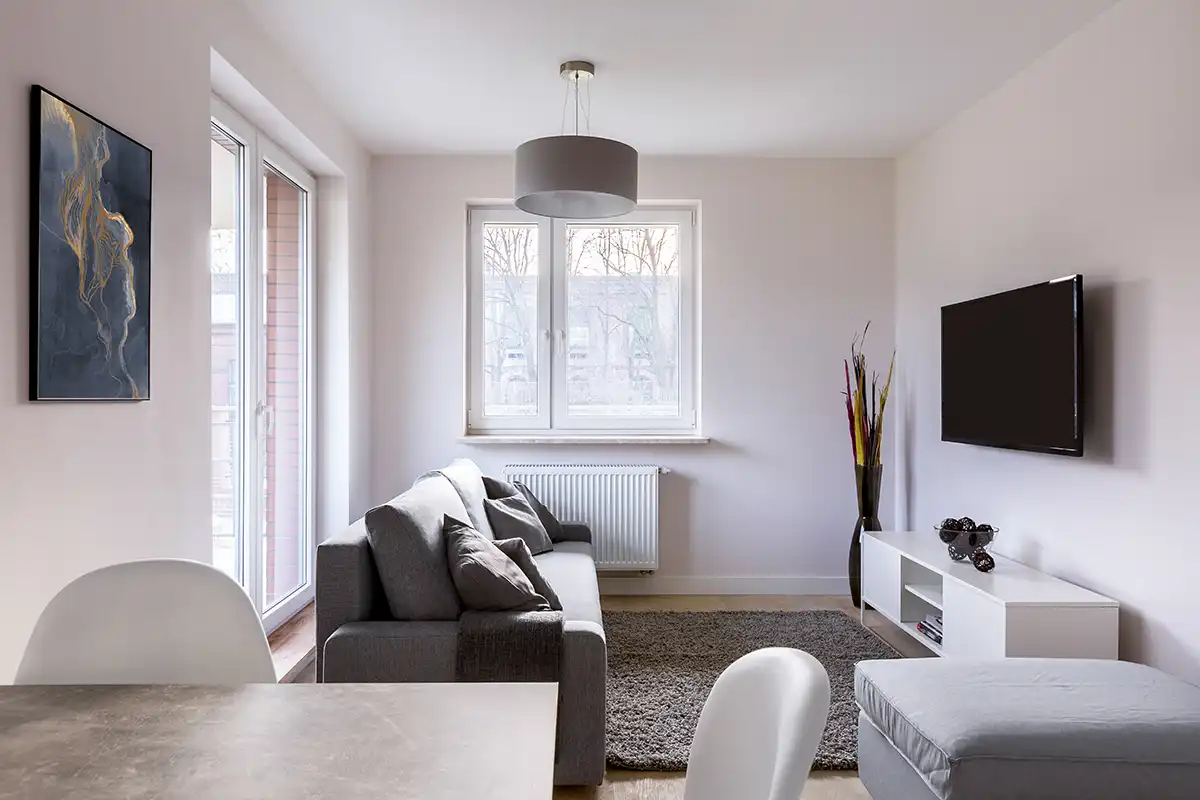 All the walls in this apartment are light-toned, we see a piece of art hanging, and the furniture, although simple in design, is distinguished by more elegant profiles, so that it does not take up too much space.
Try dark shades in your Small Apartment Design
Although light walls are used to open up and brighten smaller living spaces, working with dark paint can actually do wonders sometimes. Try this Small Apartment Design to understand how it works for you.