Trying to make a Small Luxury Apartment Interior Design and at the same time look cozy, stylish and functional can not always work.
We are going to share some small luxury apartment interior design ideas apartment to help you deal with filling the space in the best way.
Small Luxury Apartment Interior Design- lighting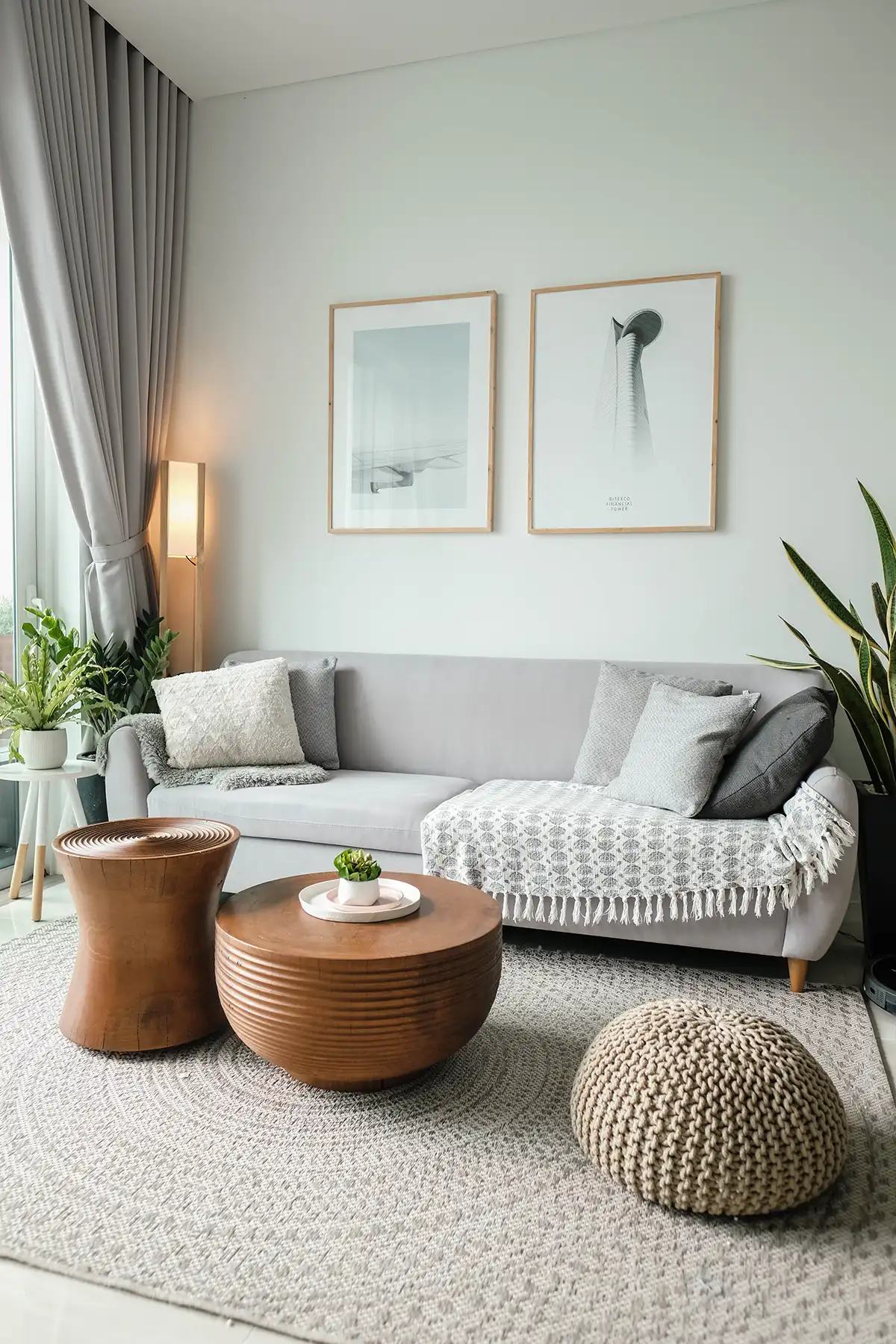 Lighting mounted on the walls or on a stand near it is a suitable way to save space. These lamps illuminate the room without wasting valuable floor space or bedside table space (unlike a more massive table lamp).
Lift the furniture
Why? Since nothing makes a small space look even smaller like a bulky sofa, try to use furniture with higher legs, this makes the space in the apartment to appear more open and larger. The mid-century modern trend is still very popular.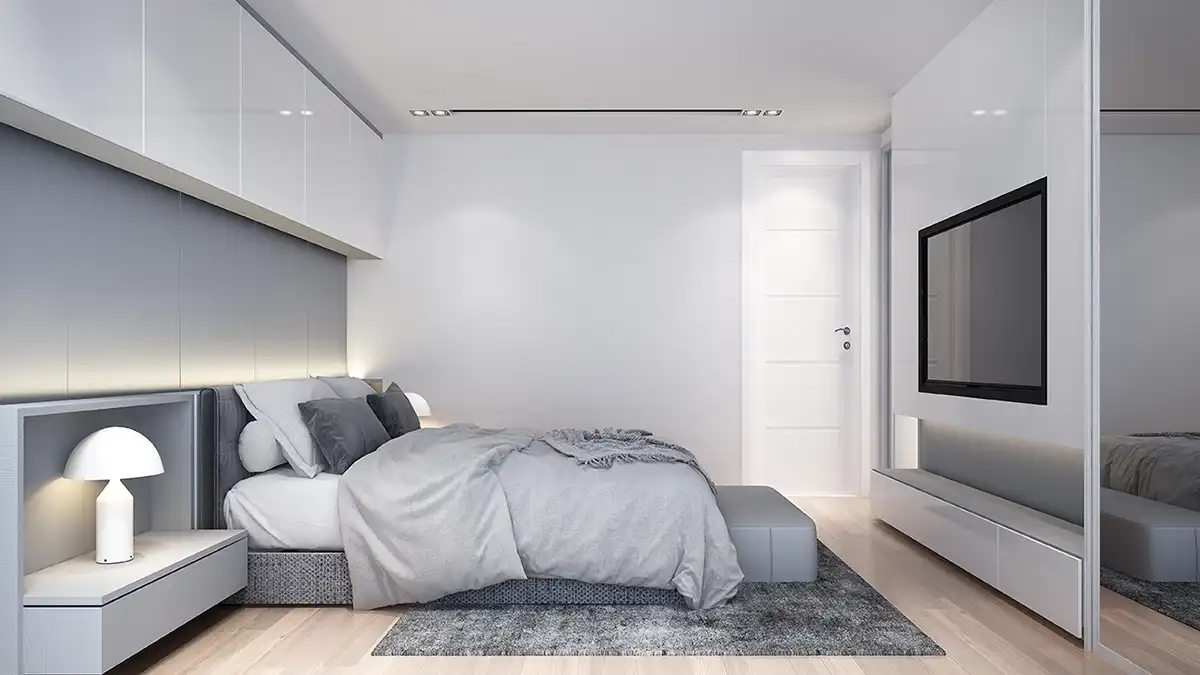 Small Luxury Apartment Interior Design- Use a suitable carpet
One of the best design ideas for a smaller apartment is to cover less attractive flooring with a beautiful rug. This idea works whether you have hard laminate, granite or terracotta.
A rug not only adds style, but also helps define areas in your space, which can make your apartment feel more spacious. In addition, the rugs are easy to roll up and store, which means you can use it elsewhere.
Divide your space with furniture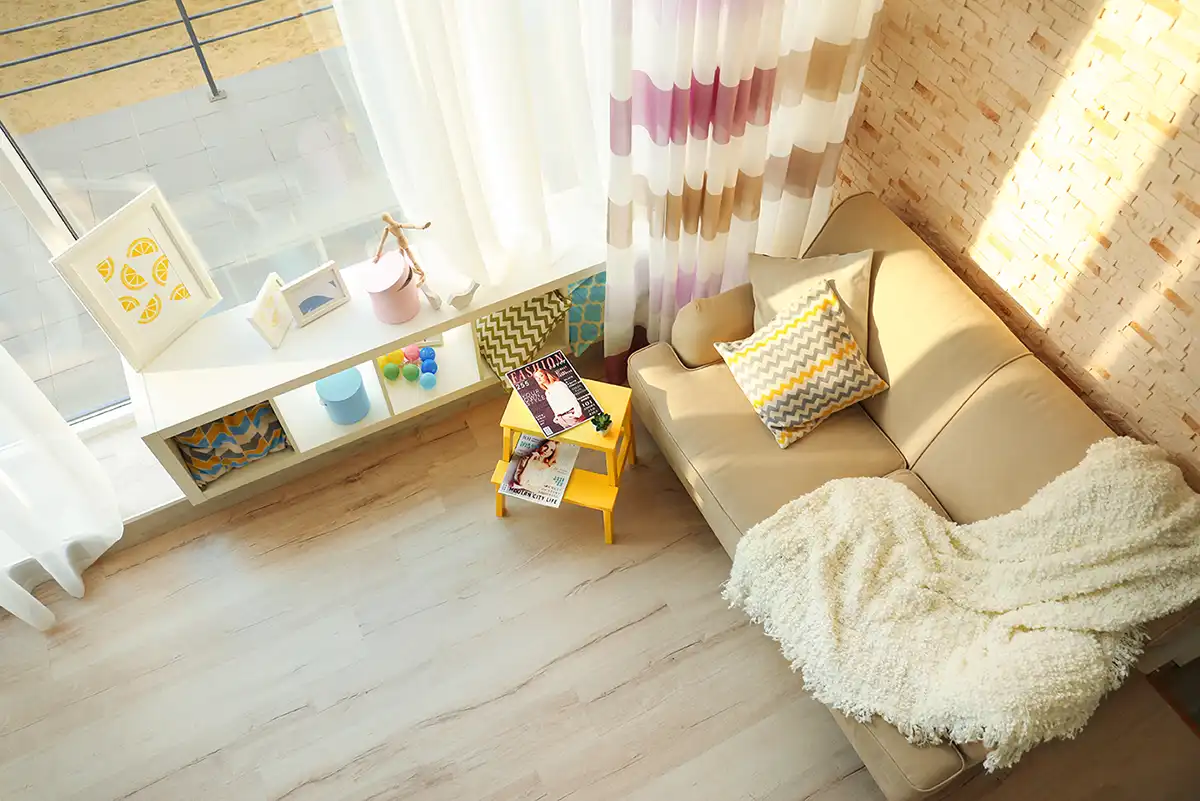 Many small apartments do not have separate dining and living rooms (or even separate bedrooms if you live in a studio). But you can still create different zones using your furniture to divide the space.
Among the best small apartment design ideas is to use the back of your sofa to act as a wall that divides one large living/dining area into two separate areas. Another useful trick for furnishing small apartments is to use an open back bookcase to create separate areas in your apartment!
Choose innovative furniture
When you're short on space, you can always use some apartment design ideas to make it look like you have more of it. The oldest trick in the interior designer's handbook? Cleared furniture!
Choosing a large mirror is a great way to trick the eye into thinking your space is bigger than it is. This will make the room appear more open and airy.
Use your space vertically as well
You may not have a lot of square footage in your apartment, but you can make the most of it by going vertical as well. That's why one of the useful ideas for small apartment design is to use bookcases in a different and creative way! Also this is a very good model for using the space in the kitchen where you will prepare food for Your family.