Although left in the background, decent lighting for the kitchen is no less important than in other rooms. It should also be designed as well as the lighting throughout your home.
ahmet / stock.adobe.com
However, there are some mistakes that are often made and not only interfere with your normal work in the room, but sometimes put your safety at risk.
What to look for when installing lighting for a kitchen?
So… what to look for? A lot of homeowners emphasize beautiful lighting fixtures that harmonize with the interior, but often don't consider how effective they will be. There is a risk that there are many of them, and in fact the light in the kitchen turns out to be insufficient.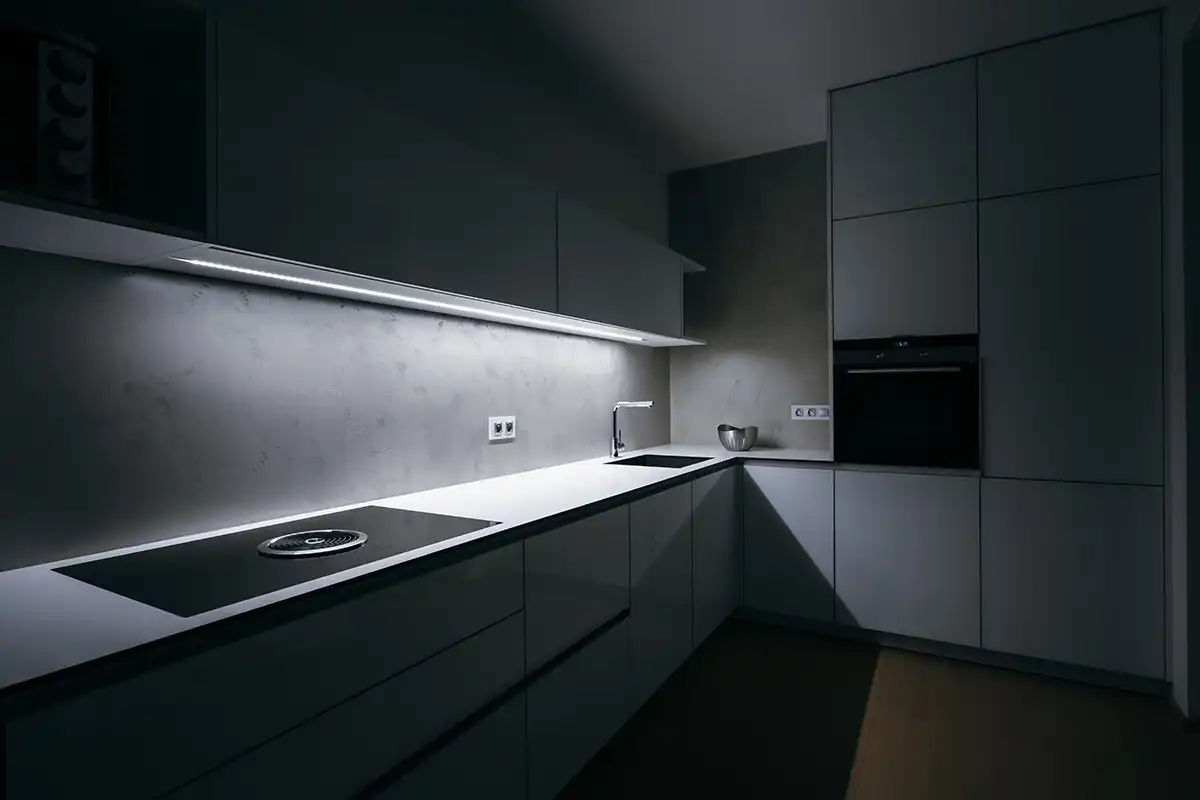 Zdena Venclik / stock.adobe.com
A common mistake they make is not taking into account or stopping the natural light that comes through the windows. A cabinet in the wrong place can hinder it a lot, regardless of whether there are many lighting fixtures around you. For this reason dimmers are recommended a lot. Thanks to them, you can adjust the light level so that the room is not too bright or too dark.
Built-in kitchen lighting
Most kitchens have only one light fixture, which is usually located in the middle of the ceiling, and this deprives key areas of normal light, which is very annoying. You will find it difficult to do your chores, and when you stand next to the sink, for sure, if you have cabinets above it, you will feel that you lack light. In such a case, you can resort to built-in lighting (LED lighting for a kitchen under cabinets) in key places under the upper cabinets.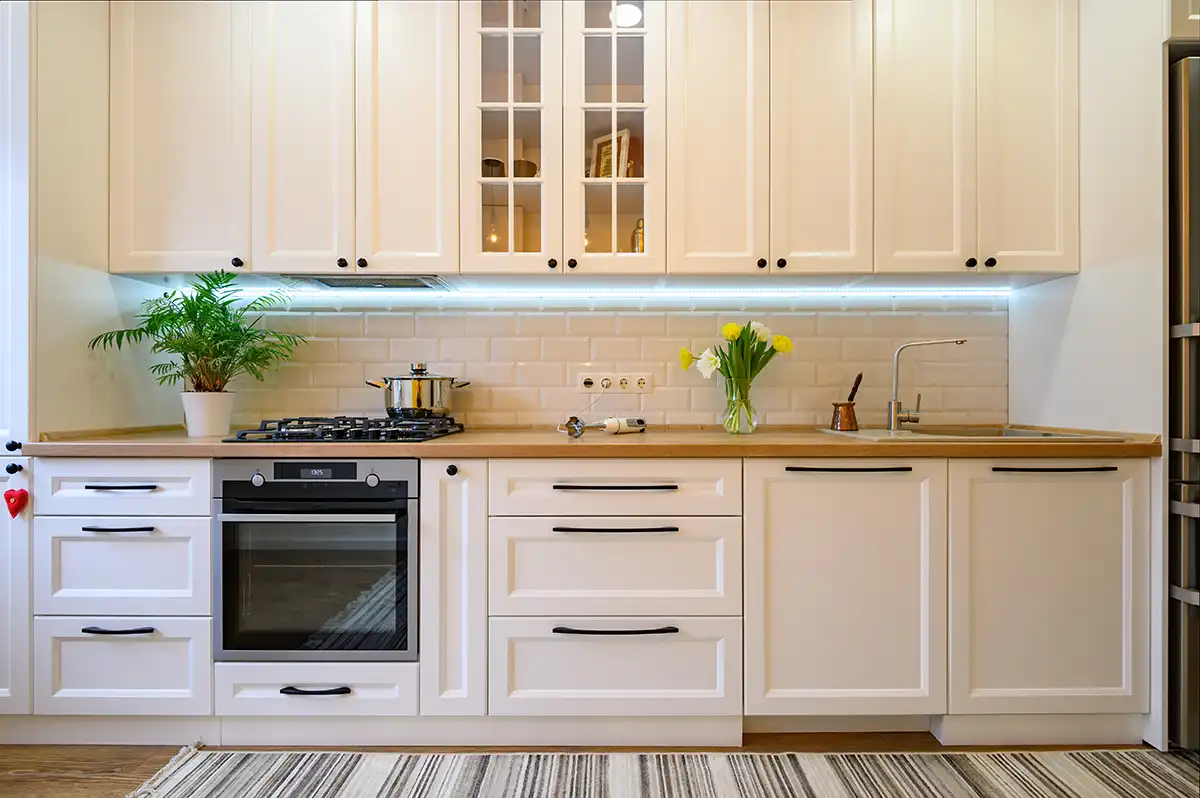 starush / stock.adobe.com
This features LED strips inserted into the molding, which are usually installed along the entire length under the upper kitchen cabinets. So they will support the central lighting.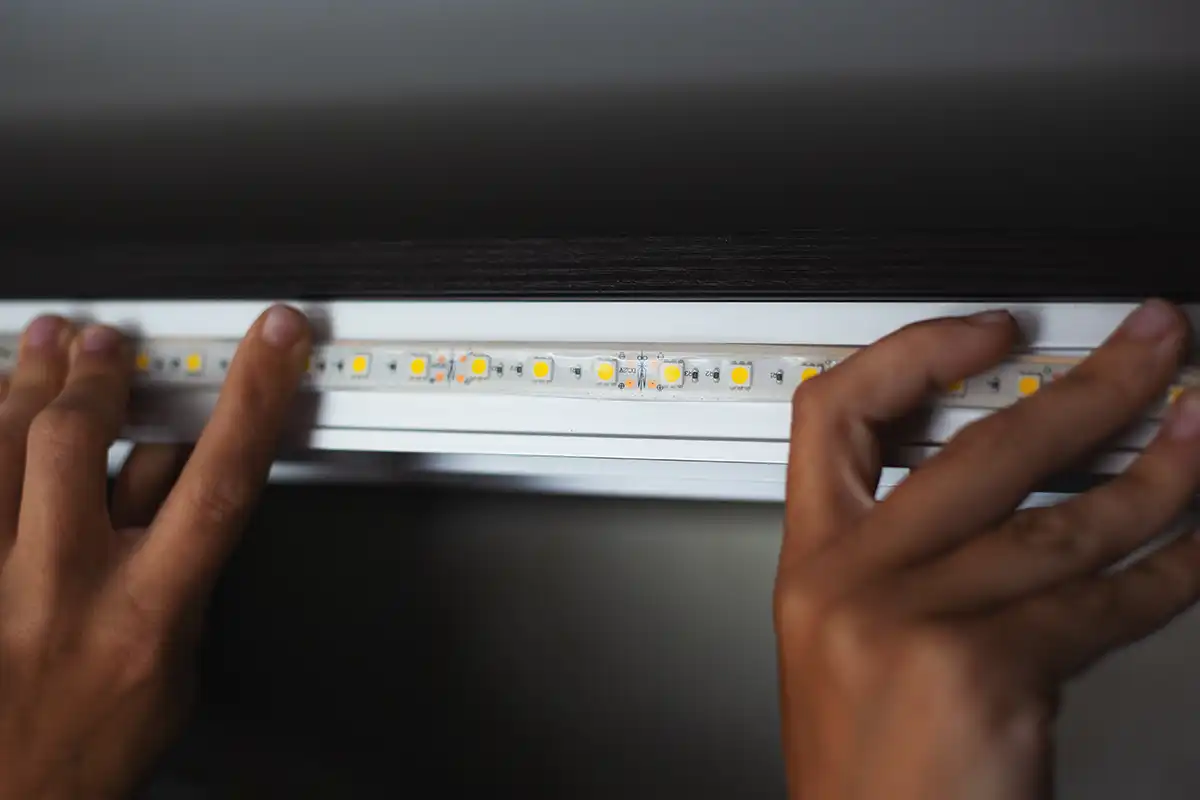 Fukume / stock.adobe.com
There are not a few cases when the lighting in the kitchen is not in accordance with its dimensions. A common mistake that homeowners make is this one. Small kitchens can easily get by with just one lighting fixture on the ceiling and built-in lighting in key places.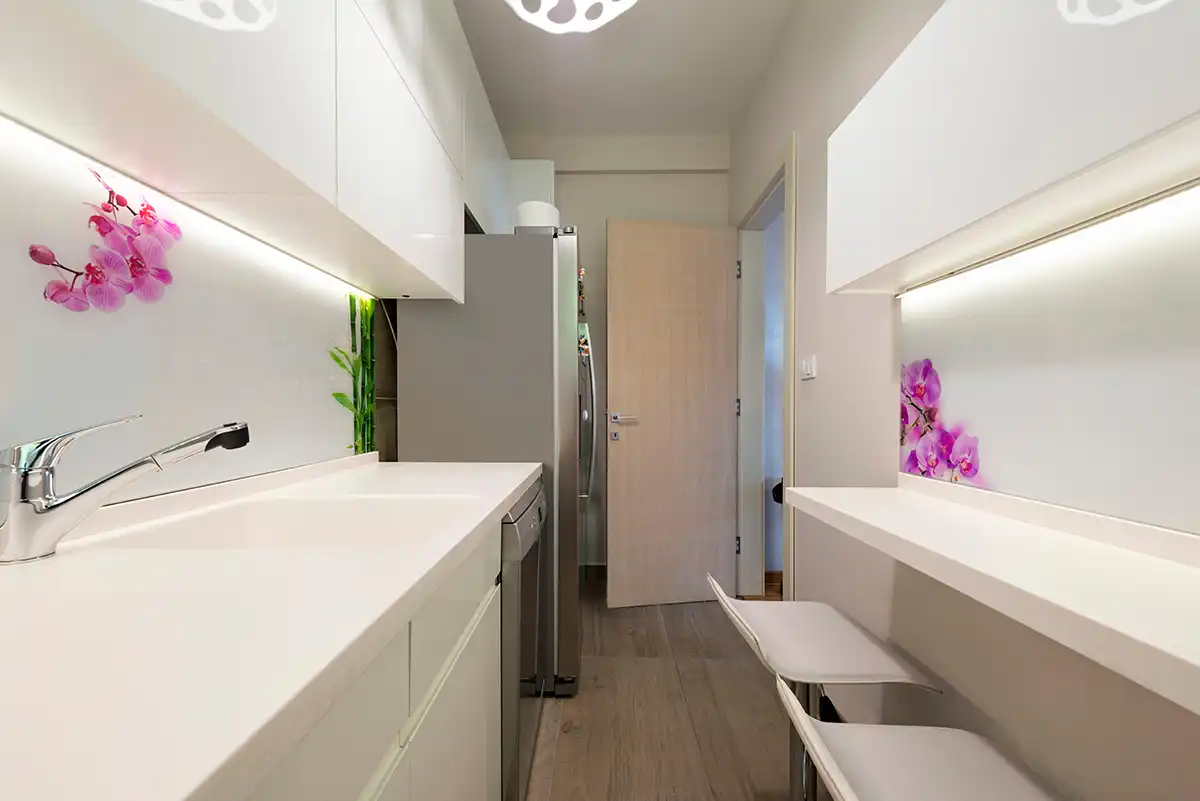 interiorphoto / stock.adobe.com
But for large kitchen spaces, this is not enough. Too little light will make you constantly tense, so invest in more lighting fixtures that spread their light everywhere.
Built-in ceiling lighting
Prasert / stock.adobe.com
If you have a plasterboard ceiling for example, most freckles for embedding are extremely suitable. Their installation is easy, but for this to be possible, the lighting must be designed together with the construction of the suspended ceiling itself and the necessary electrical wires must be laid.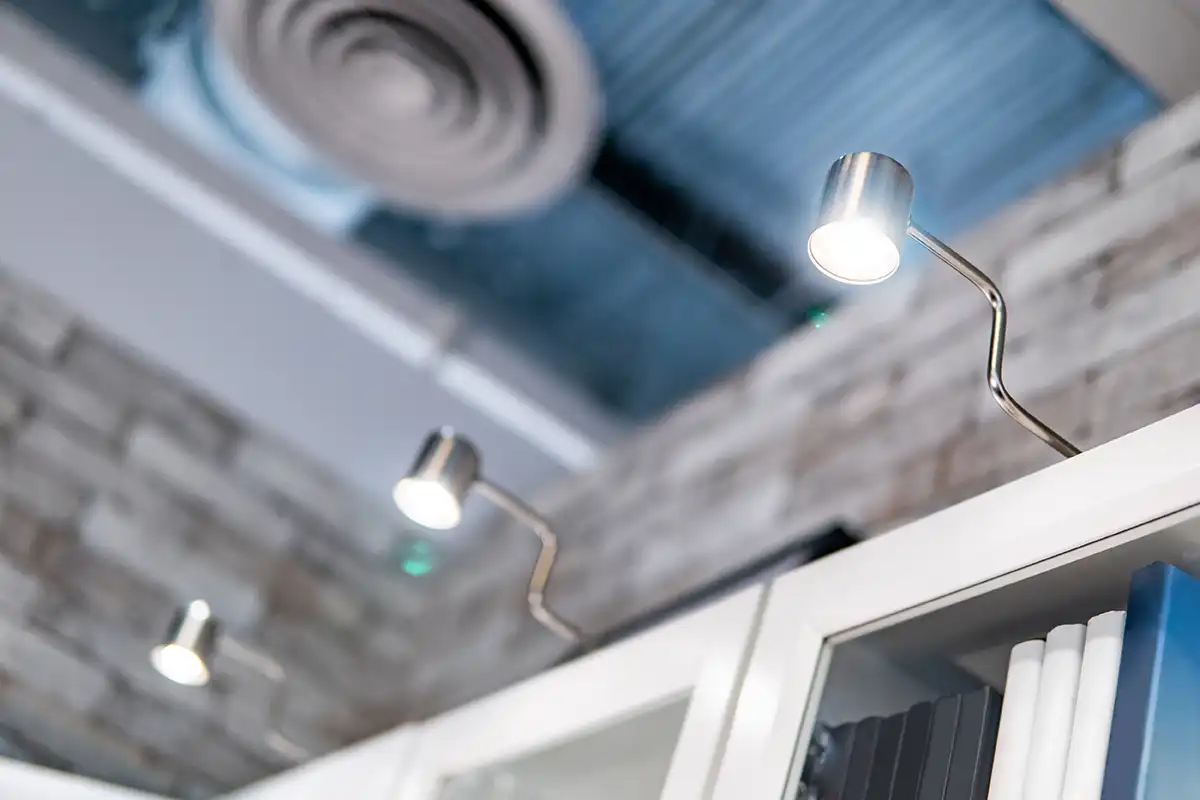 zephyr_p / stock.adobe.com
Recessed ceiling lighting is a hit, but surely without at least one chandelier, no matter how many LED lighting you have on the ceiling, it will still not be enoght. This is because recessed lighting fixtures cover a much smaller perimeter when scattering light, no matter how brightness they have.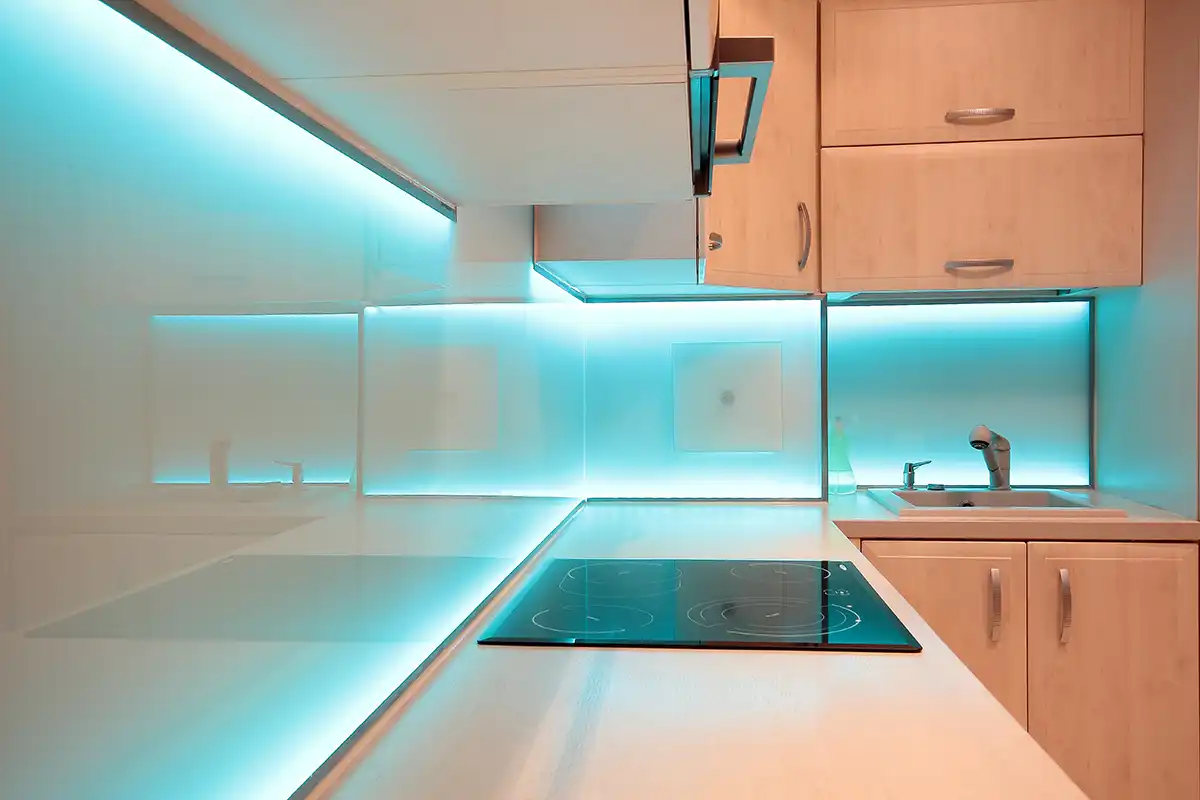 promesaartstudio  / stock.adobe.com
Remember that the kitchen is a place where you will spend a lot of time, especially if you are the host. That's reason enough not to underestimate it when it comes to designing kitchen lighting.