Furnishing a one-room apartment is quite a difficult moment, as it requires careful consideration and preparation of a clear plan of the room. The situation is especially problematic for the owner, when his one-room apartment is relatively small in square footage, and he dreams of having everything he needs in it.
 stock.adobe.com
In the article, we will discuss how to properly organize the rooms in such a small apartment.
One-room apartment – no need for large furniture
The realities of the modern real estate market are such that there are quite a large number of one-room apartments with a small area – about 30 square meters.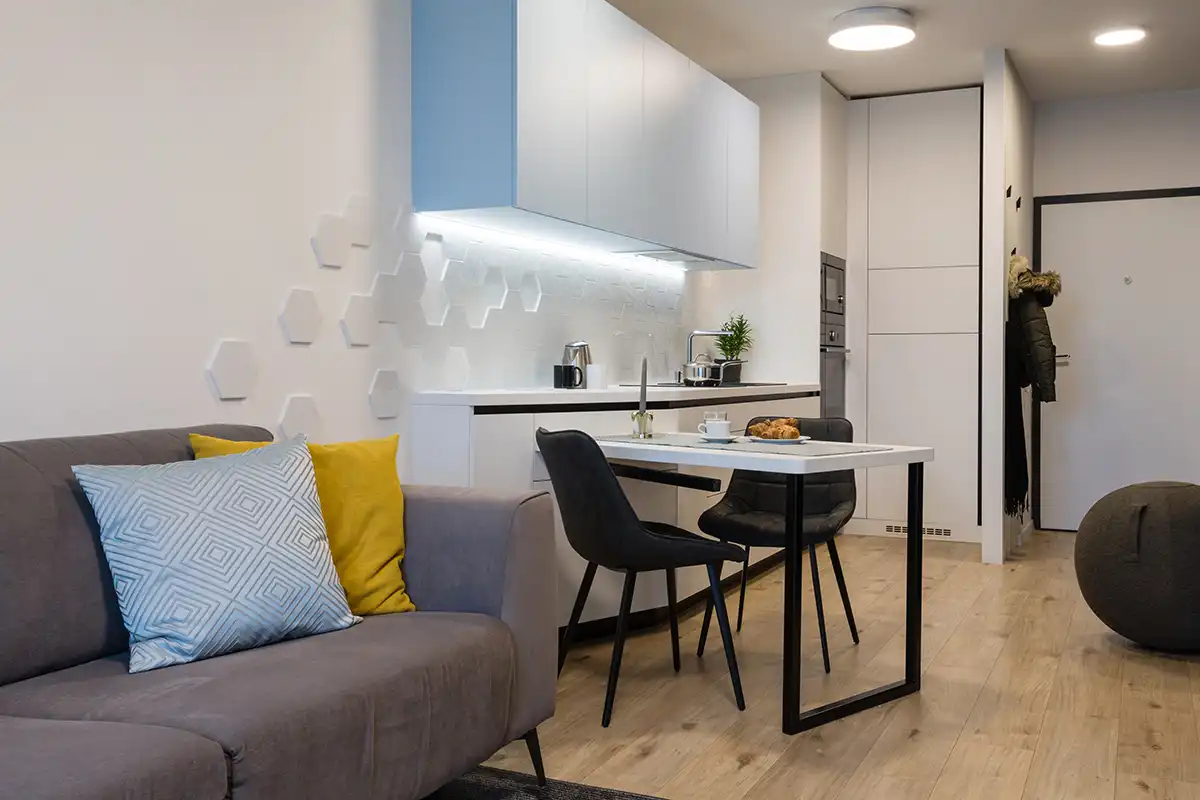 The question arises – how to furnish a one-room apartment so that we still have space?
First of all, you will have to abandon the usual double bed and buy a sofa. Unless, of course, it is a bed with a lifting mechanism, which after use transforms, such as the popular Murphy bed.
Secondly, it is appropriate to buy a wardrobe with a mirror surface on the doors. On the one hand, it will really organically fit into one of the walls of the room, and on the other hand, the mirror surface has a visually expanding effect.
Highly ergonomic furniture will help achieve harmony in the small home. At the same time, they should be foldable and lightweight in design. For example, an extendable or folding table, also chairs. It is important that everything is good to be compact and at the same time comfortable for living.
Pay special attention to the bathroom when furnishing a one-room apartment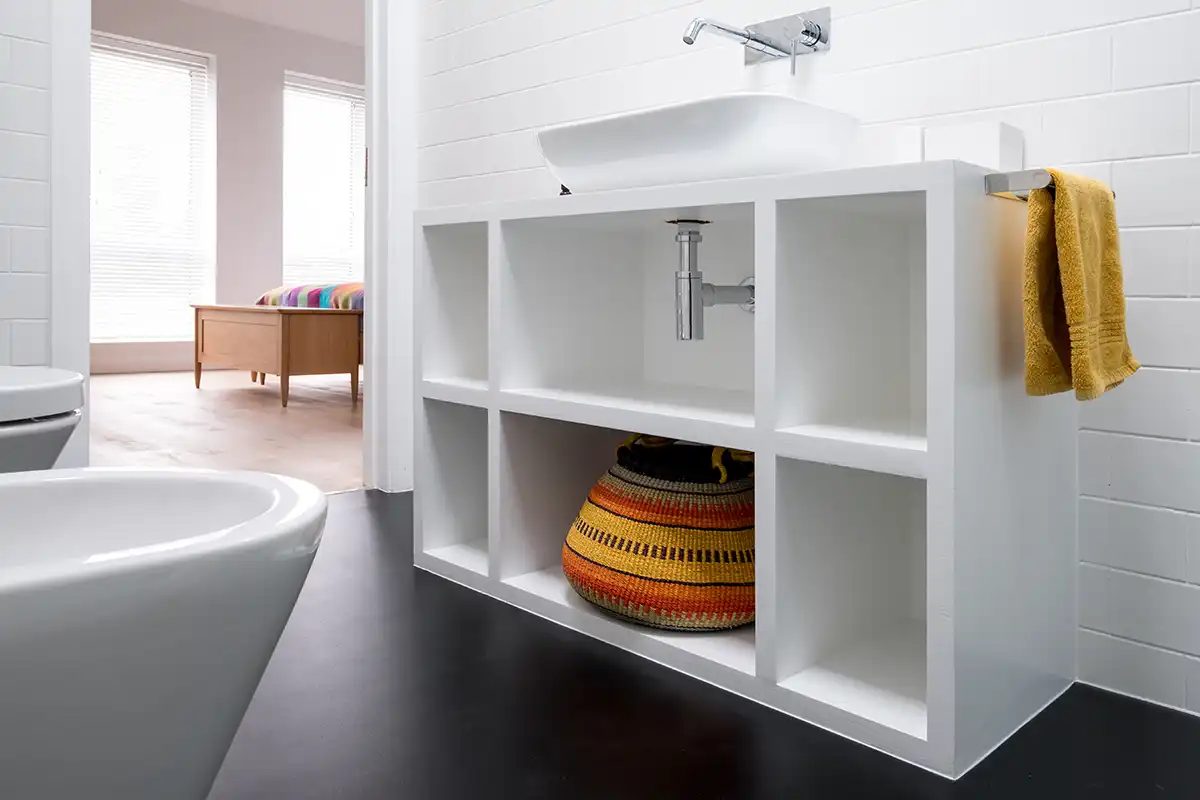 As a rule, the bathroom in a one-room apartment is not always large and is combined with the toilet. Such a small bathroom requires careful design consideration. It is in this room that the minimalist philosophy should be applied so that one can feel completely relaxed. Shower, sink with cabinet and shelves – that's enough.
Kitchen and living room – create a space with comfort
In a one-room apartment, the kitchen is usually very small and often forms a common room with the living room. Use those square meters carefully. Do not crowd them with unnecessary appliances and furniture.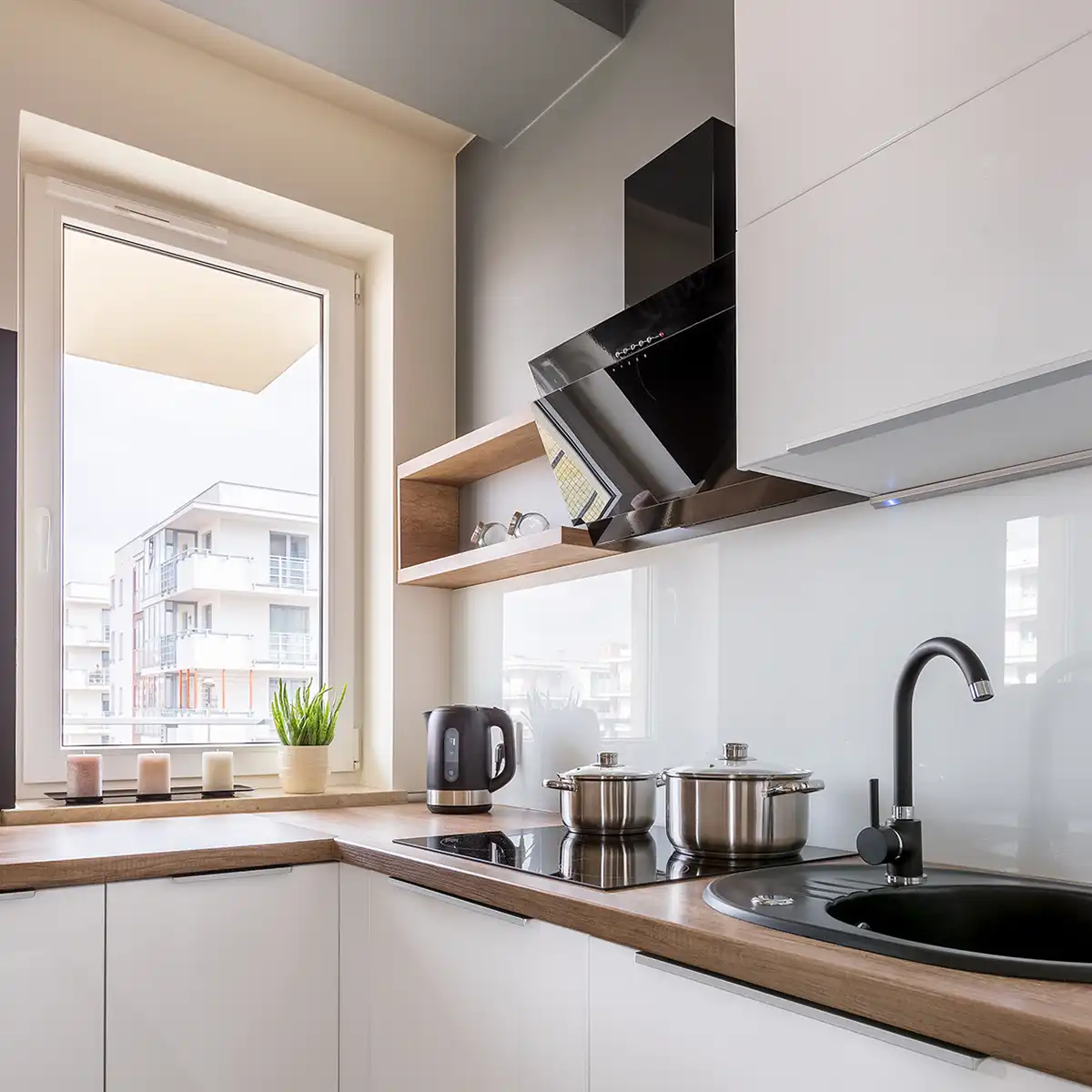 Try to create a maximum open space by combining the living room with the kitchen, and even with the corridor. Sometimes for this purpose it is necessary to make a reconstruction – removal of walls. This is how the perfect combination is achieved to put the necessary furniture and equipment that are similar in functionality. For example, an area with a TV and sofas.
Make maximum use of the walls to avoid the accumulation of appliances and dishes in the kitchen.
A one-room apartment can be a unique place to live – furnish it stylishly and to your taste by following our tips.