Check out this eight bathroom design ideas and find out more about each of them. Designing and building a bathroom that fully meets your expectations is not at all easy.
Photo by: Ds Design Studio / stock.adobe.com
There are so many small details that need to be well thought out to fit into the interior and give the room a finished look. To get the amazingly good combination that we all want, we need to know more or less the different bathroom styles.
Contemporary Bathroom Style Design Ideas
Clean and simple design – this is the basis of modern style bathrooms. Natural materials prevail here, and the lack of ornamentation is palpable. Due to their smooth surface and correct shapes, chrome elements are suitable for this type of bathroom. In addition, they are extremely strong and easy to clean.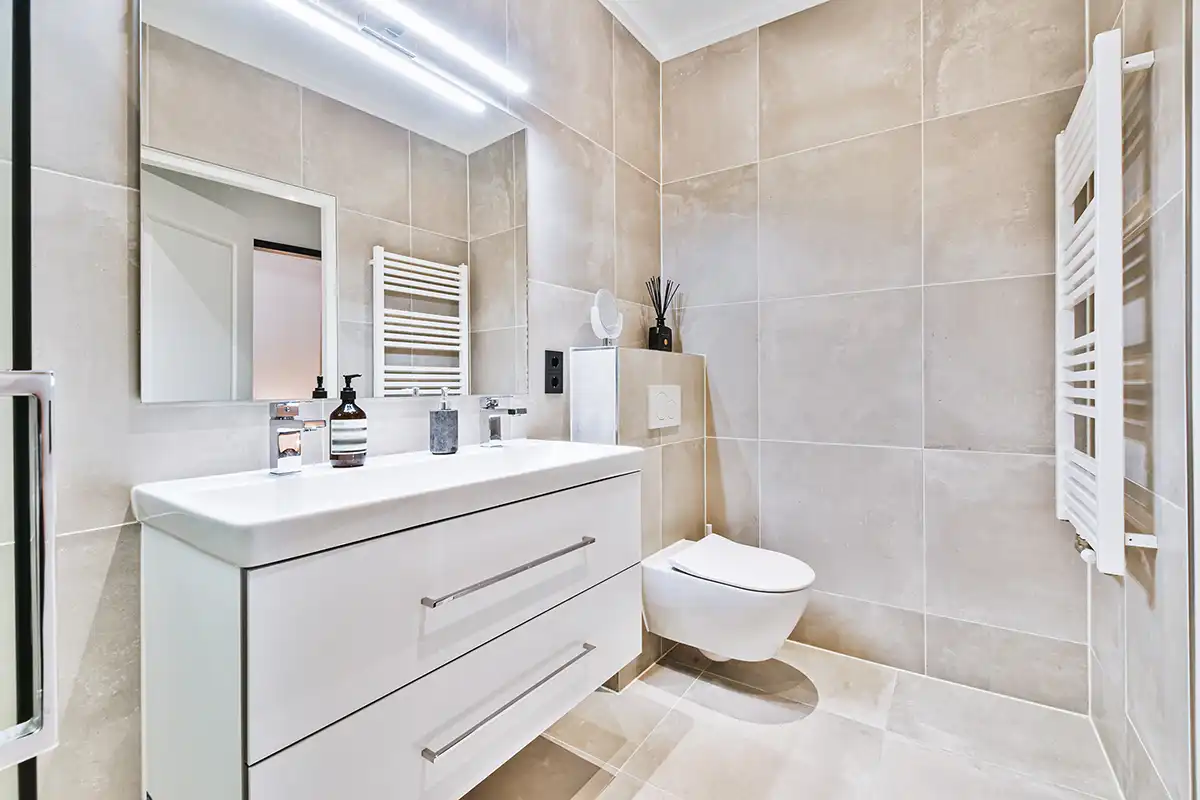 Photo by: Casa imágenes / stock.adobe.com
It is usually resorted to using a simple color range, and the more daring bet on the combination of light and dark elements, the purpose of which is to obtain a visual contrast. The lighting is also simple, which makes the room look much more spacious than it actually is.
Eclectic style bathroom ideas
If you're hesitating about which bathroom style to choose, why not try a combination of several styles? This is exactly what the eclectic style is – a little bit of everything. Whether you are mixing two different styles from the same era, or styles from completely different eras in time, is not essential.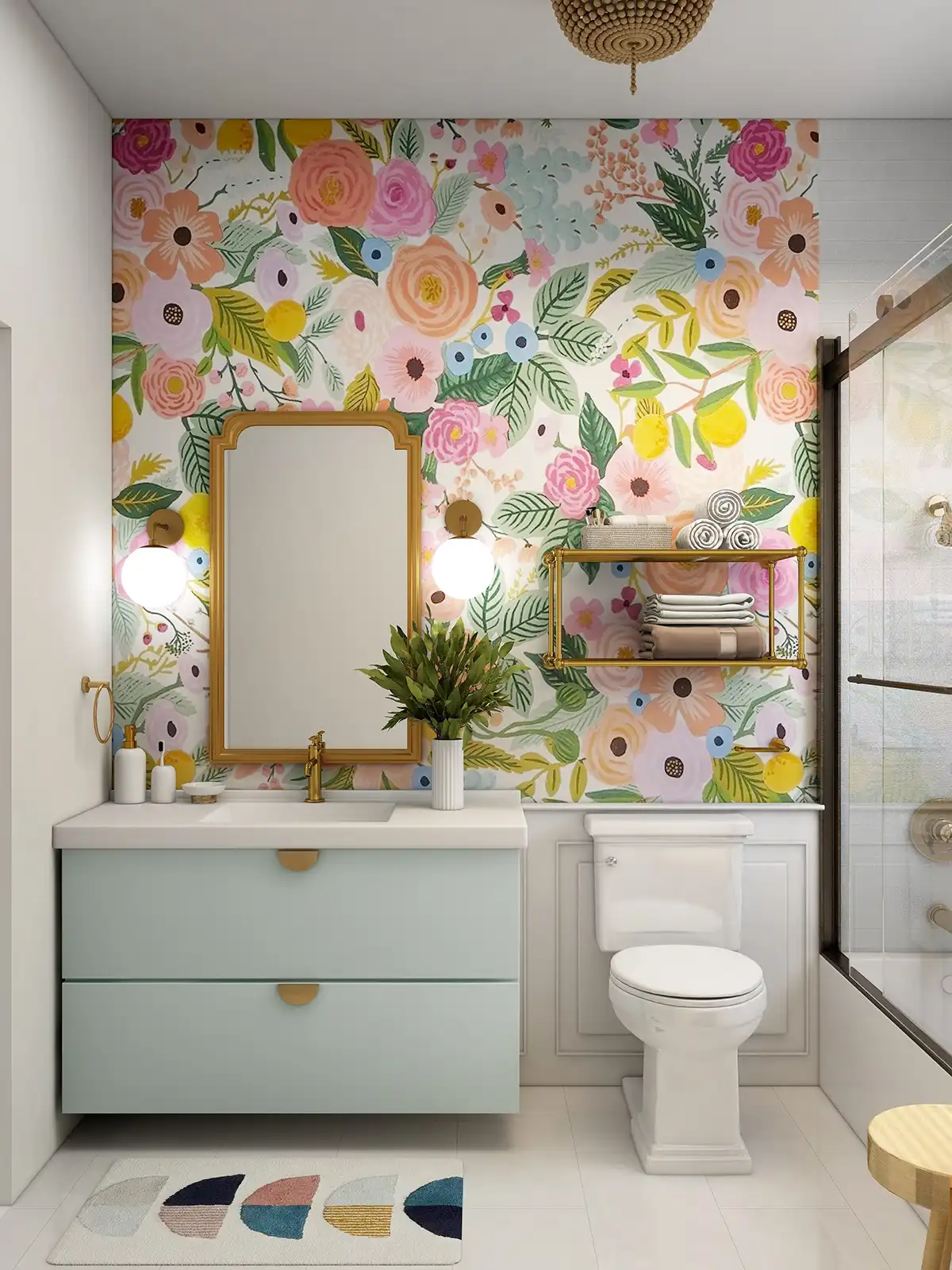 Photo by: Grace Kelly / Unsplash
With the eclectic style, you have complete freedom. You can use straight lines, waves and ovals at the same time, and the important thing is that you like what you get. Nothing that's out of line. Unusual color combinations are common with this style. And you know what's the best thing about it? You can use items you already own without having to conform to the rules.
Modern Bathroom Interior Design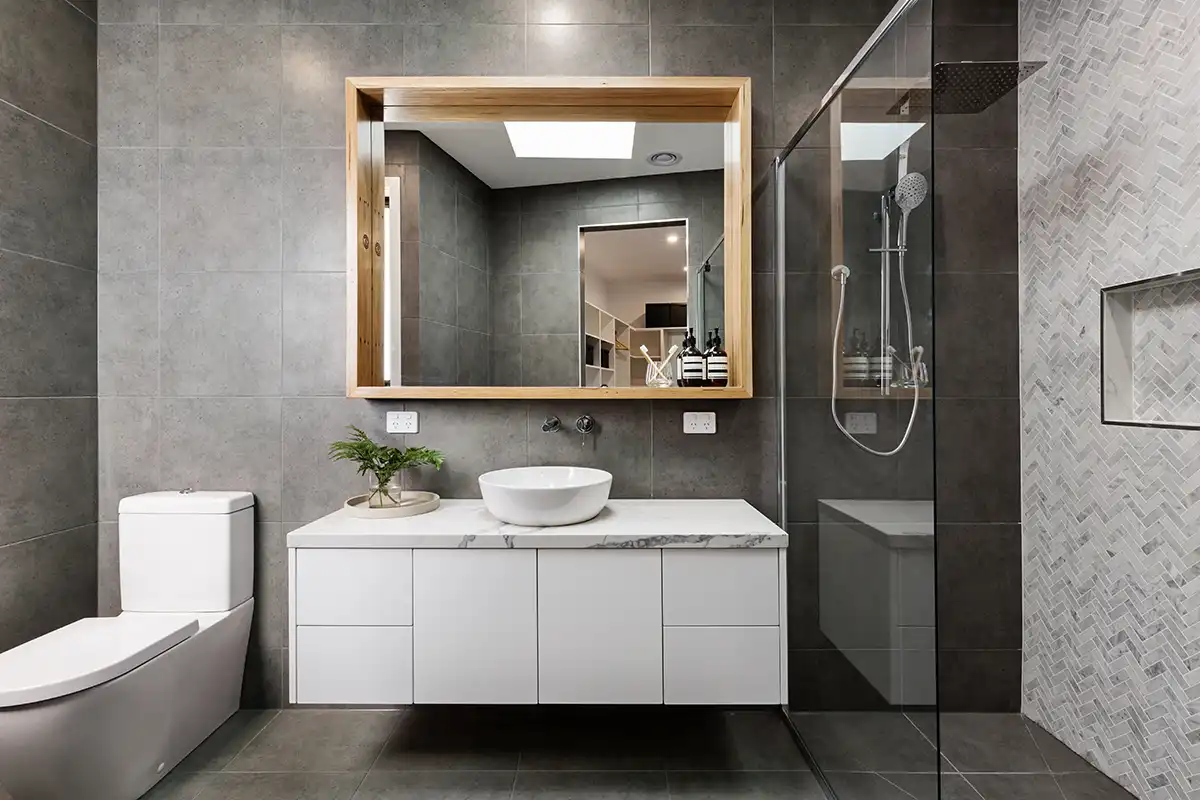 Photo by: stock.adobe.com
Most bathrooms in this style use a simple and clean scheme, with straight lines and complete order. Stone, teak wood and marble are used as cladding materials, and porcelain equipment is an integral part of the setting. If the room allows, the bathtub would fit perfectly here. However, if it is too small, a shower cabin that is selected to fit perfectly with the interior will also do the job.
Traditional style bathroom ideas
This type of bathroom is designed to emphasize comfort, convenience and practicality. All bathroom ideas with classic colors, polished wood and the use of glass, tiles and marble are characteristic of a traditional style bathroom.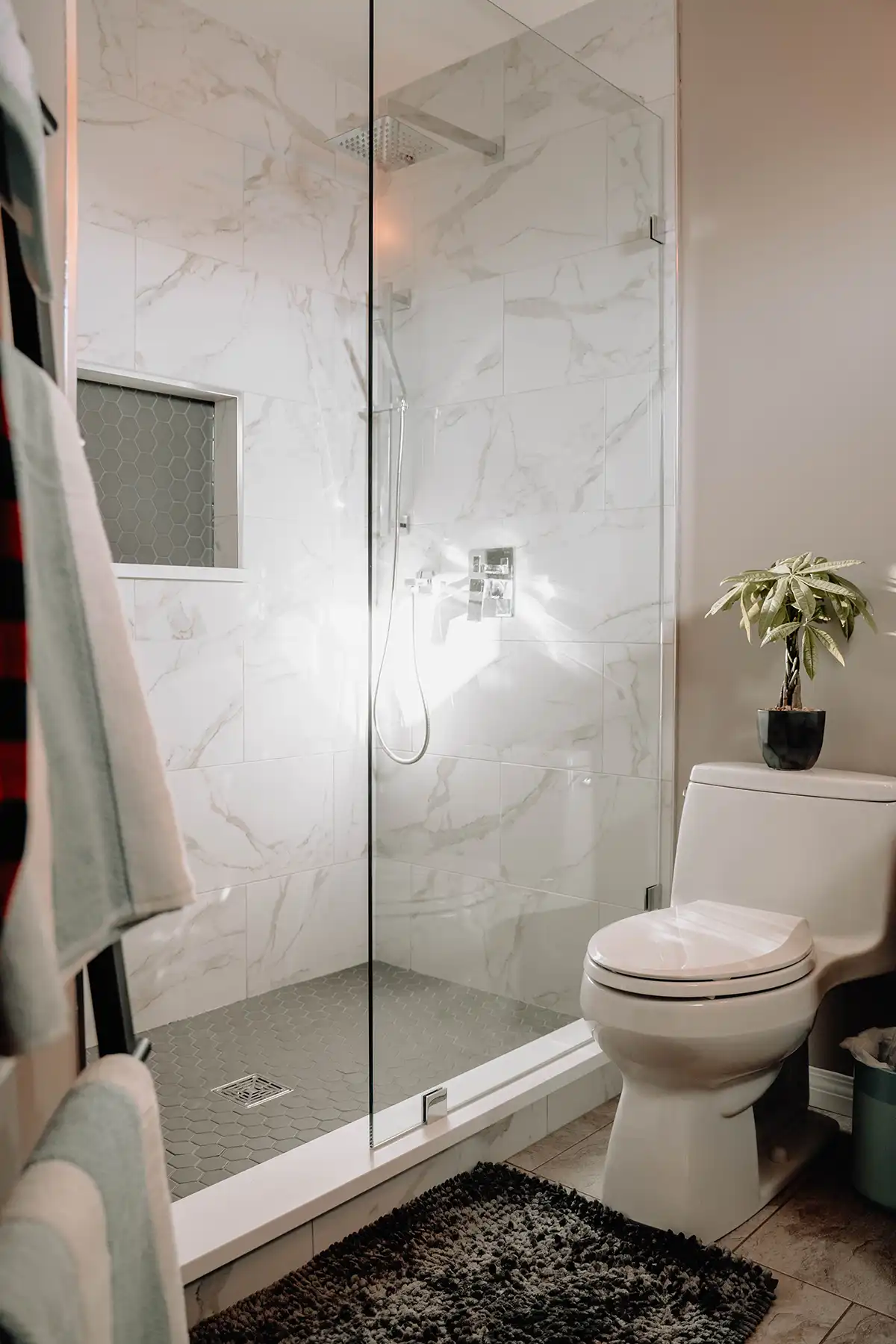 Photo by: stock.adobe.com
The fact that they look simpler and much simpler than other bathrooms makes them no less preferred than the others. They are incredibly comfortable and suitable for prolonged relaxation after a long and tiring working day.
Beach style bathroom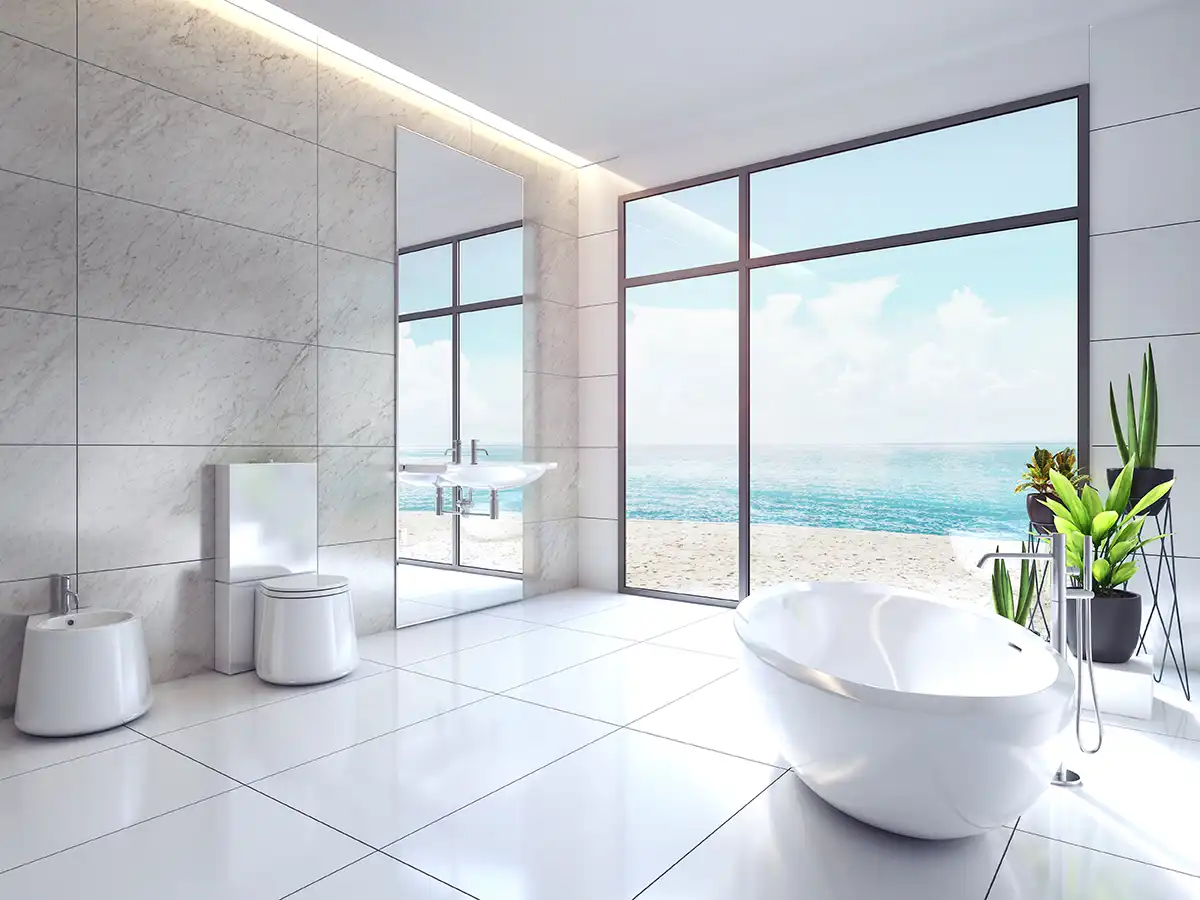 Photo by: stock.adobe.com
An amazing way to bring the beauty of the sea into your home. Blue and turquoise shades blend beautifully with the whiteness that reigns in this type of bathroom. They create that soothing and relaxing effect that we all need. The premises are bright and spacious, the emphasis is on natural materials and decorative decorations that include jute, seashells or sand.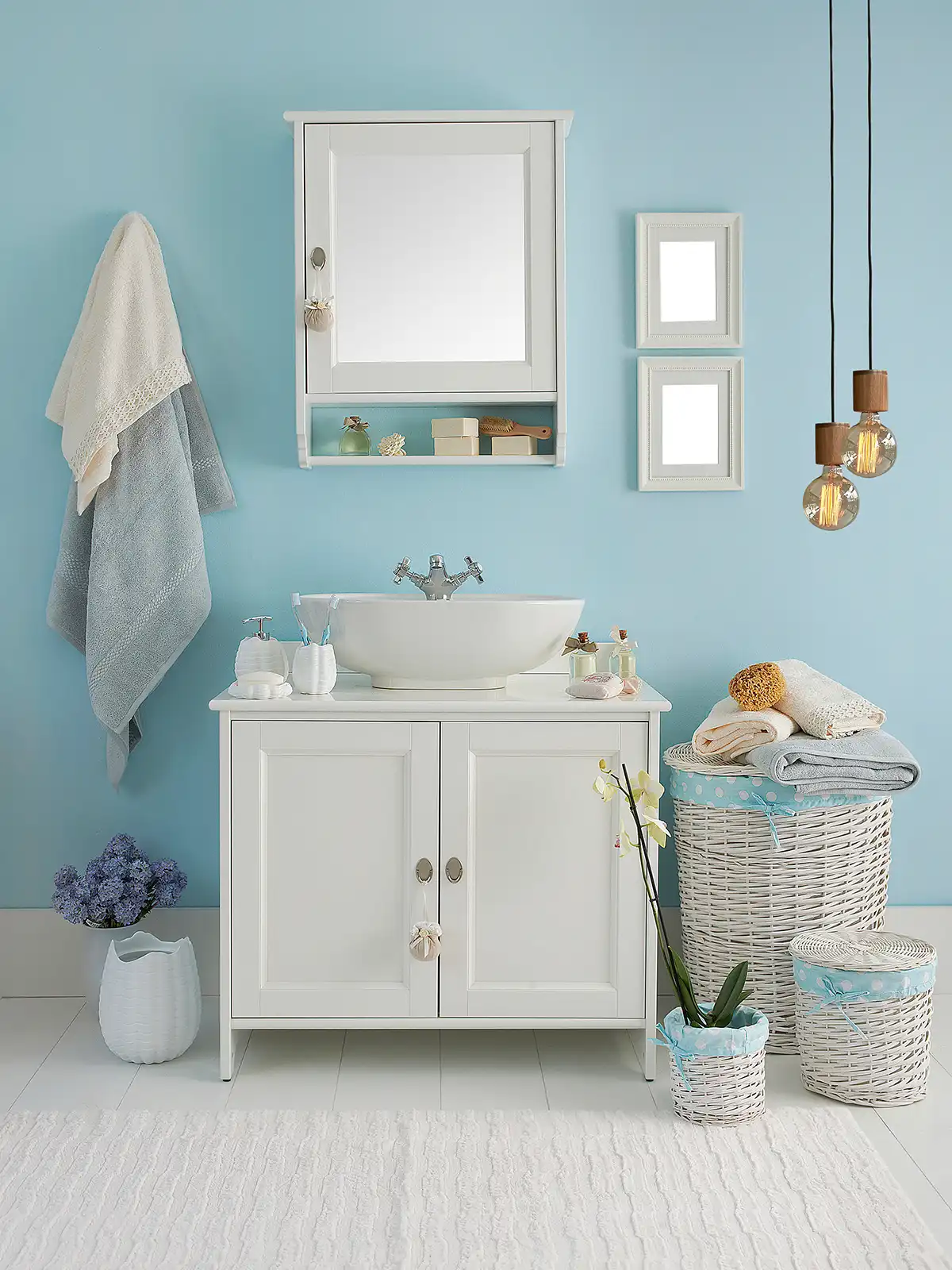 Photo by: stock.adobe.com
And regardless of whether it is winter outside, all those who bet on this type of bathroom will have eternal summer in their home.
Industrial style bathroom design ideas
The type suggests bold colors, where high contrast is often used. Sleek and simple, these bathrooms are built from rough raw materials like brick, concrete and steel, making them efficient and low-budget.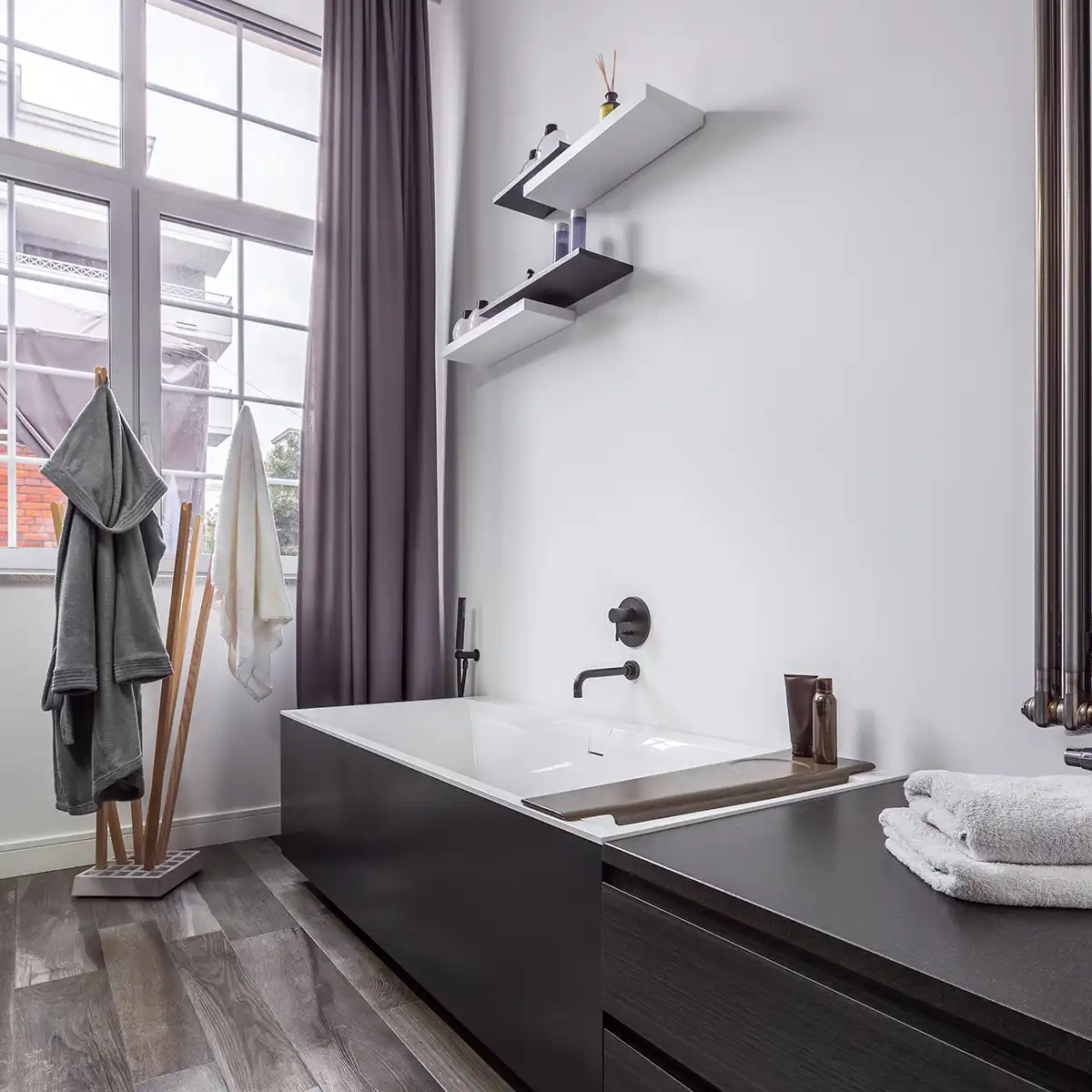 Photo by: Dariusz Jarzabek / stock.adobe.com
Most bathroom design ideas in this style emphasize small elements such as faucets and showers, and it is recommended that they be made of bronze, brass, copper or steel. Thus, they will perfectly fit into the simple and clean style of this type of bathroom.
Mediterranean style bathroom
In most cases extremely lavish, these bathroom ideas create the feeling of being in the old world. The lighting is rich and the colors are bold and contrasting.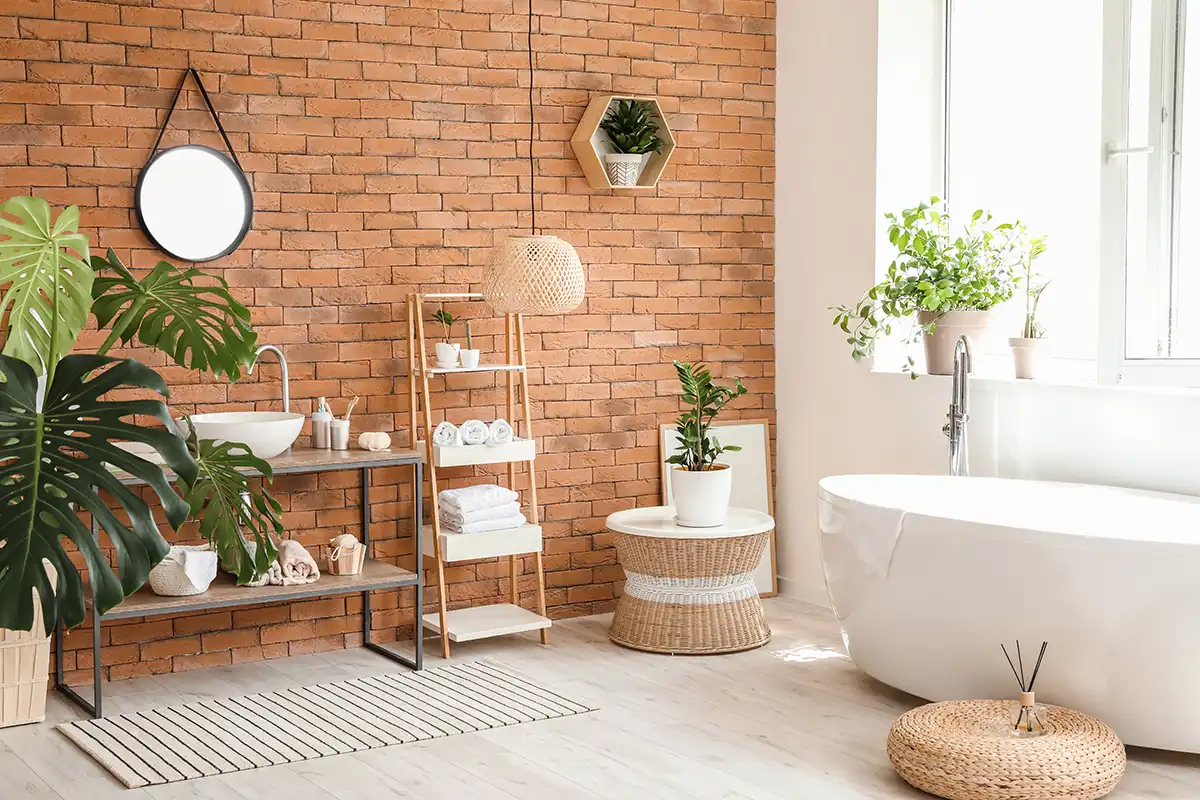 Photo by: stock.adobe.com
The incredibly beautiful and rich shades, combined with the natural colors of the wood, have a soothing and relaxing effect. The setting is wonderful and manages to transport us to the right atmosphere for the style. Small details are in polished metals such as wrought copper, wrought iron or antique brass.
Rustic bathroom design ideas
Simple design and extremely durable materials, combined with the comfort of textiles and creating warmth in the room. The furniture is made of wood, and the sinks are made of stone or copper. Countertops, walls and floors are usually faced with natural stone. The color range resembles the shades of natural materials present in the bathroom. The decor is relatively simple.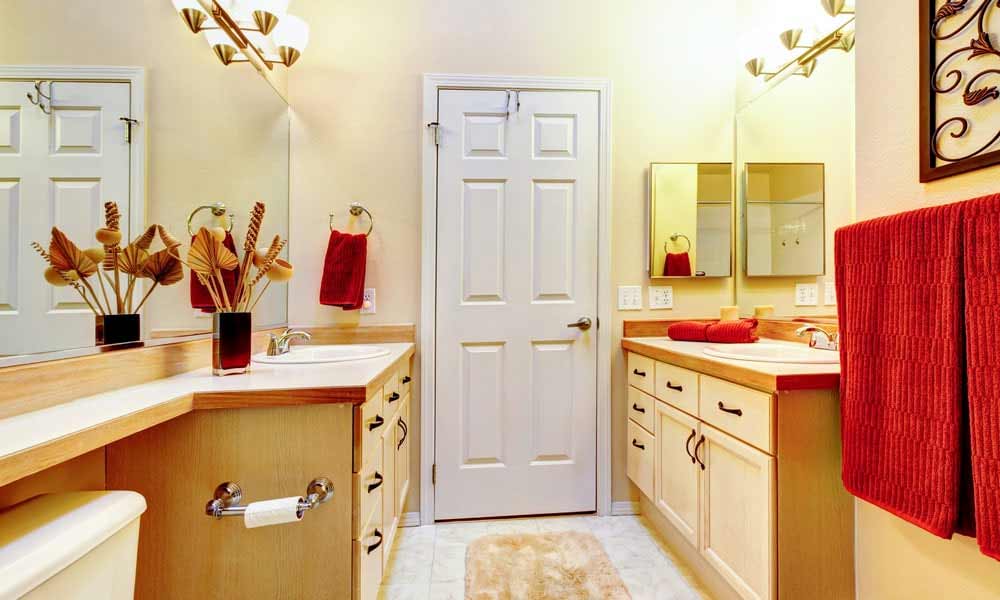 Photo by: stock.adobe.com
Although it does not look like a rustic bathroom, thanks to its unique interior, it is a cozy place offering relaxation and tranquility, complete detachment from the world and reality.
Now that you have a rough idea of the 8 bathroom style design ideas that you could apply to your space, it remains to make your most suitable choice. Depending on whether the room of your home is large enough, you can create a beautiful and functional place. A place where you will be accompanied only by peace and quiet.
Check out more of this interesting data below on the most commonly used bathroom styles and fixtures, sampled from a HomeStratosphere survey.
Contemporary 29%
Traditional 27%
Transitional 15%
Modern 12%
Eclectic 2%
Beach Style 2%
Mediterranean 2%
Rustic 2%
Scandinavian 0.5%
Industrial 0.5%
Tropical 0.5%
Victorian 0.3%
Shabby Chic 0.2%