One of the latest trends in home decor is wood look tile flooring, which can be used both for home decoration and decking for a terrace, in the bathroom and in many other ways.
R ARCHITECTURE / Unsplash
We'll take a look at a few key factors to consider when starting with a wood tile design to freshen up your home.
Why Wood Look Tile Flooring?
Wood is a natural and long-lasting material if properly maintained. With wood look tile flooring you can convey a natural and eco design to your home. They are trendy and often recommended to create a calm, nature-inspired interior or exterior of your home.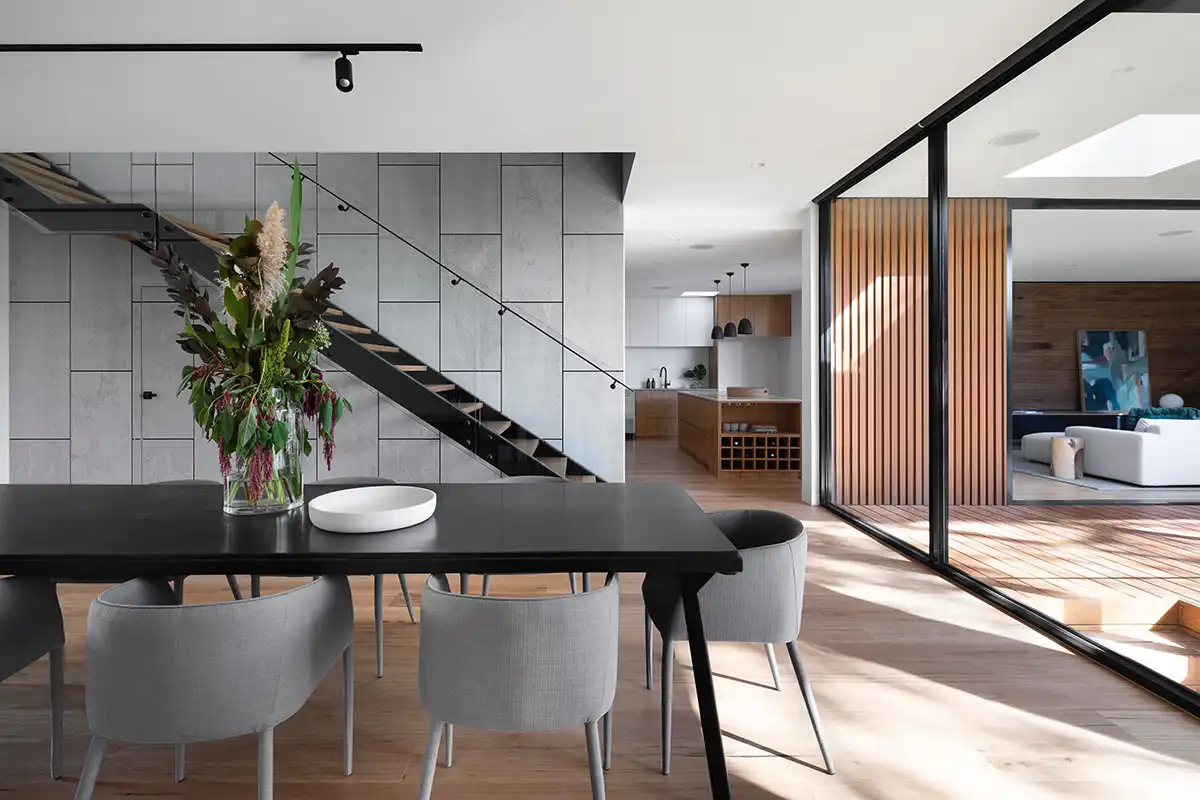 R ARCHITECTURE / Unsplash
Decorating and designing with wooden tiles is increasingly used by interior designers for several reasons but not only:
a variety of color options, patterns, sizes and shapes available on the market;
wooden tiles require less maintenance and are reliable;
allow flexibility in design to achieve the desired result;
a low-budget and easily accessible option for decoration;
and last but not least, the end result is remarkable.
Wall paint vs Wood Look Tile Flooring
Wooden tiles are one-time and long-term investment. They will protect the walls and at the same time, you won't have to refresh the paint so often. Also there is no chance of moisture penetrating the wood unlike a wall covered with latex paint. Wooden tiles will protect the walls from moisture and fungal growth.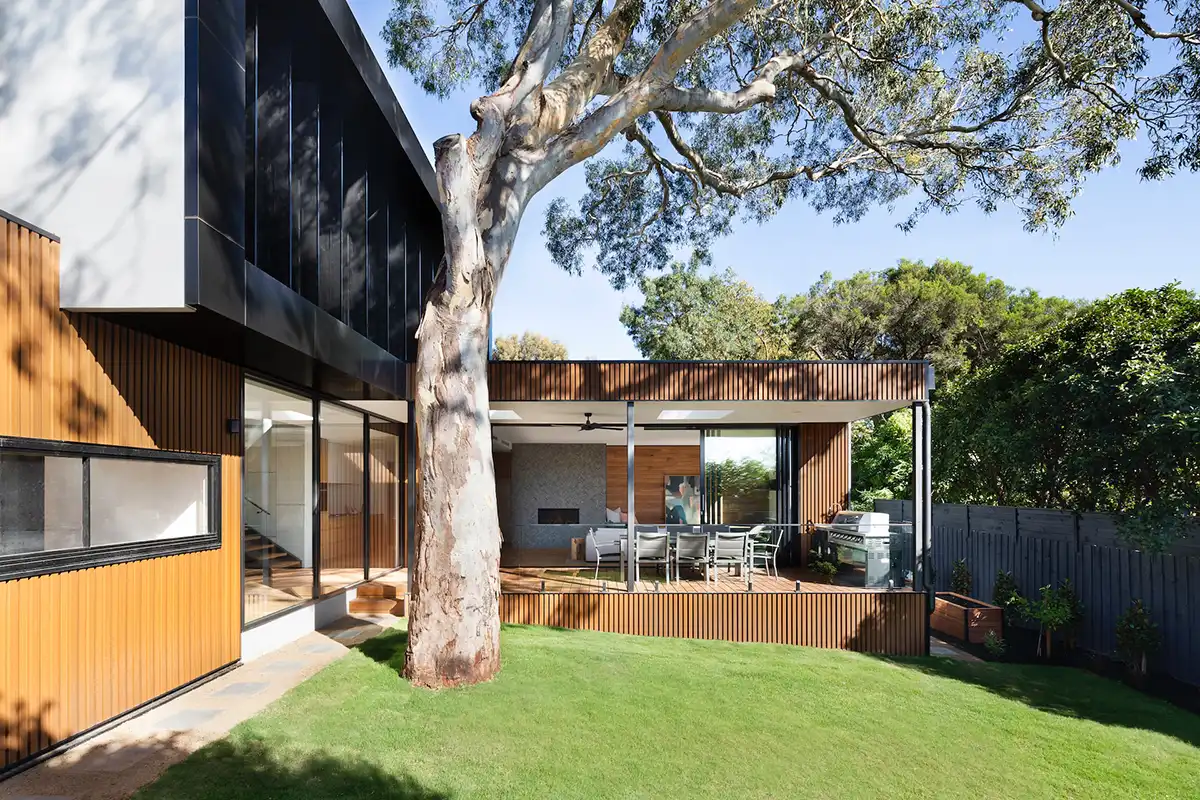 R ARCHITECTURE / Unsplash
Unlike latex wall paints, the wood look tile flooring is easy to clean. Another plus in favor of wood tiles, they will give your home a luxurious look.
Wooden tiles – preferred dimensions
Whether if your dealing with the facade of your home or tiling your interior walls, choosing the proper size helps streamline your budget as it will ensure less cutting and less waste material. The most common sizes of wooden look tiles are 30cm×45cm, 60cm×60cm, but there are also many other sizes.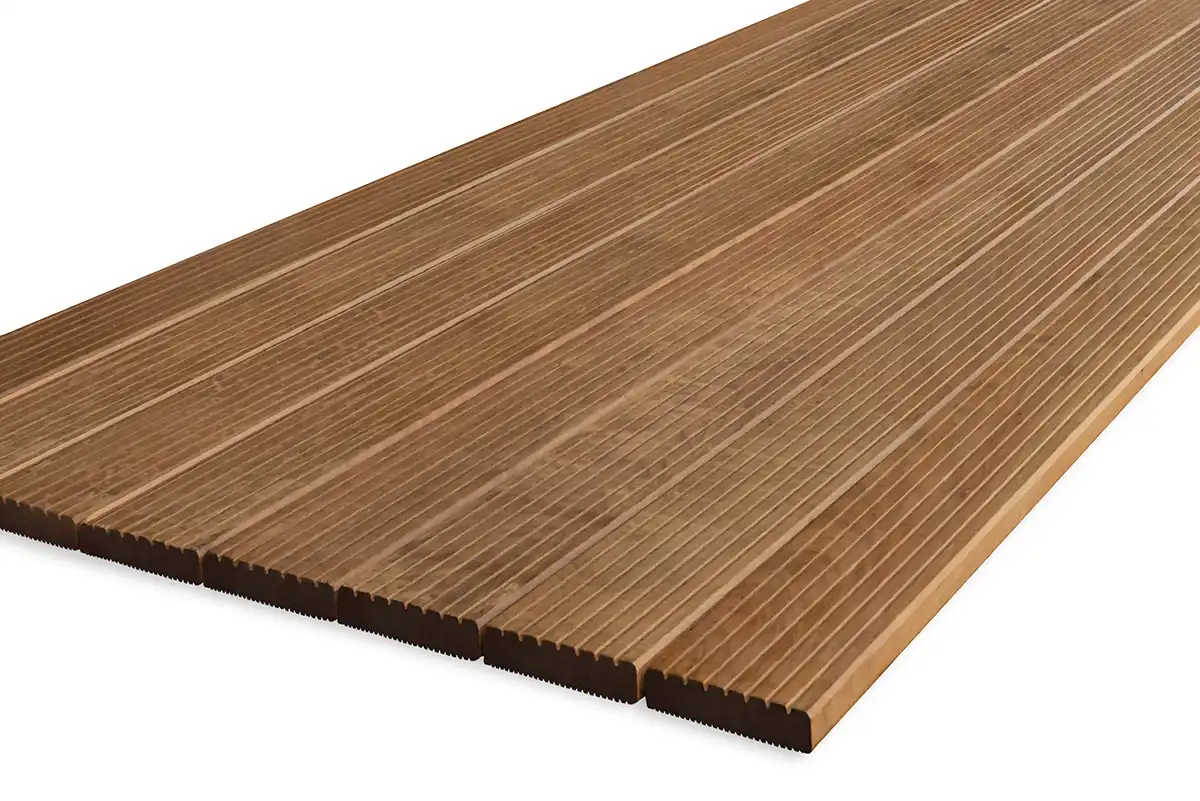 as-artmedia / stock.adobe.com
Used horizontally and lengthwise, an elegant design can be obtained, which is very popular this days. When combined with textured tiles, the design resonates and gives the look and feel of natural wood. Horizontal wooden panels also create the illusion of large living space. They are easy to find in the market and come in a variety of colors.
Hexagon Wood Look Floor Tiles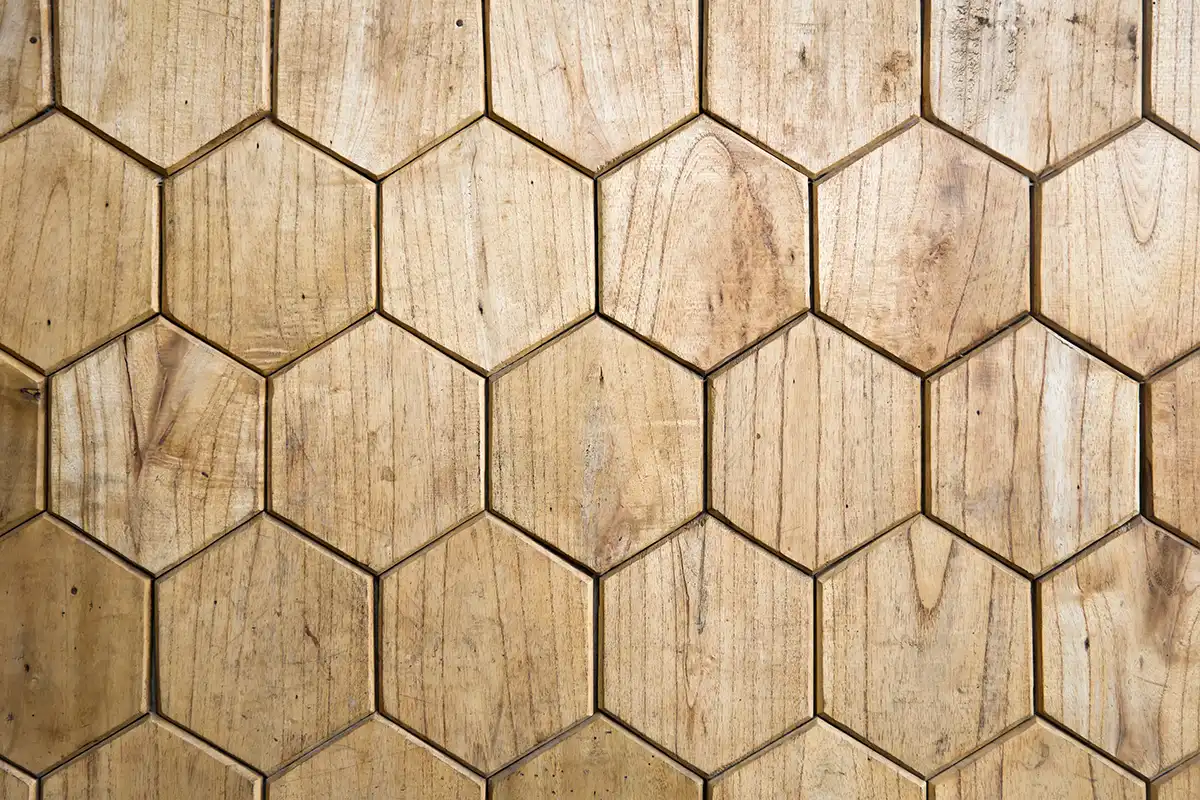 BGStock72 / stock.adobe.com
Another innovative way to decorate the walls is the use of hexagon wood look tile flooring. The symmetry of the geometric patterns will create a smooth look and work well with your living room aesthetic. The design itself can even play the role of a focal point in the room and is highly recommended by interior designers.
Interlocking wood tiles
Another elegant way to decorate your walls is by applying interlocking wood tiles. They are highly durable and are the best option if you plan to integrate two or more colors in your home. Most of these types of tiles are easy to install.
Tree Rings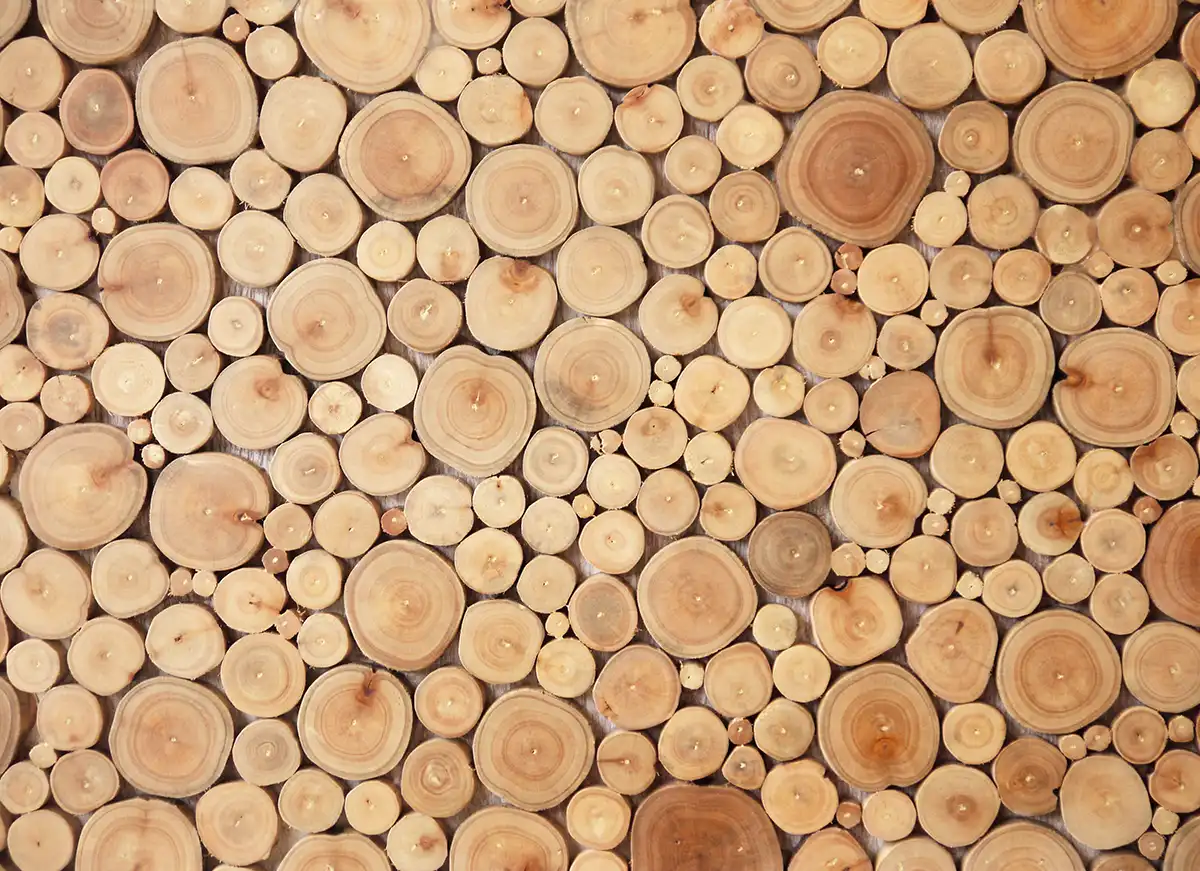 srckomkrit / stock.adobe.com
If you like the rustic design, these wooden rings can give a beautiful country look to your walls. This decoration is perfect for home interiors. Each ring of wood has its own pattern and texture that make it unique.