While tiny apartments and homes offer a lot of charm, they usually don't offer enough space, and if you have a small kitchen that's somewhat of a problem.
Fortunately, there are many ideas for small kitchens that optimize storage and efficiency. It's all about working with the layout of your space, whether your kitchen is confined to one wall, U-shaped, or tucked away in a corner.
Whether you're renovating, starting from scratch, or just looking to freshen up your existing space, the ideas below are not to be missed!
Prep area for a small kitchen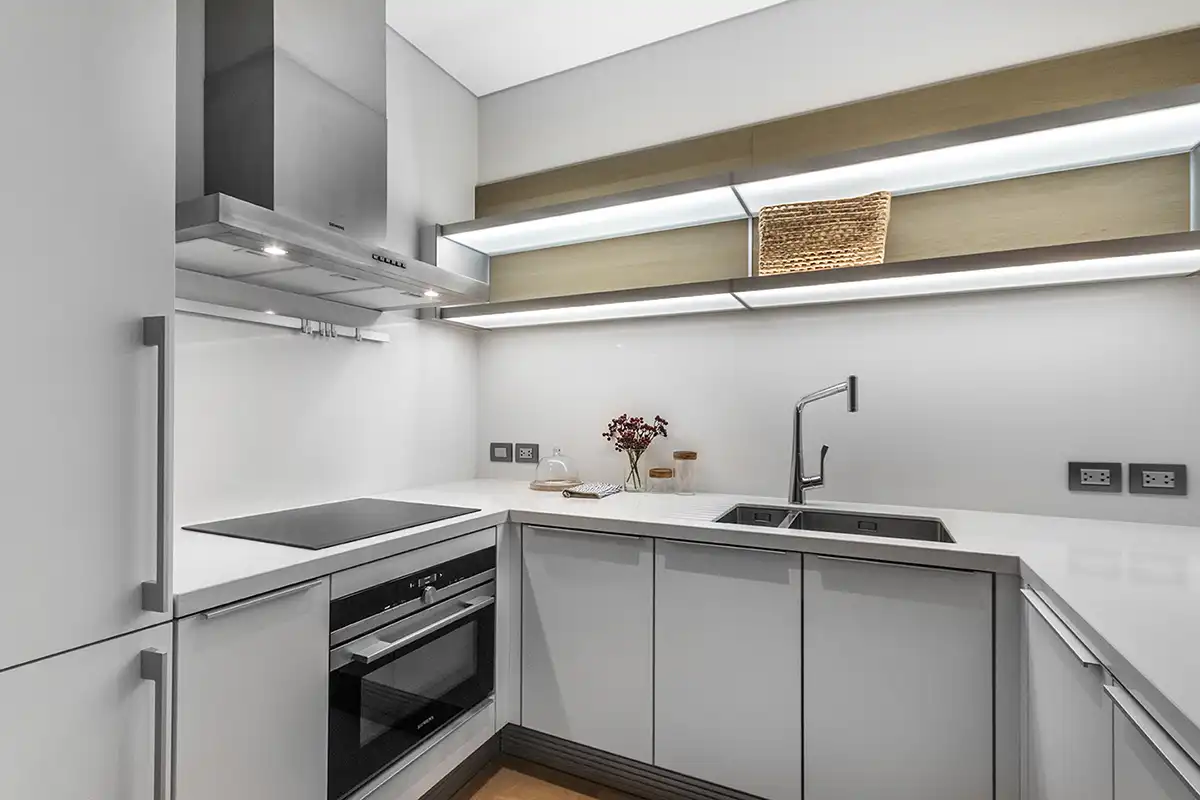 You may not have room to expand or add a full island, so consider using a table that can do double duty as both a food prep and dining area.
Consider removing some cabinetry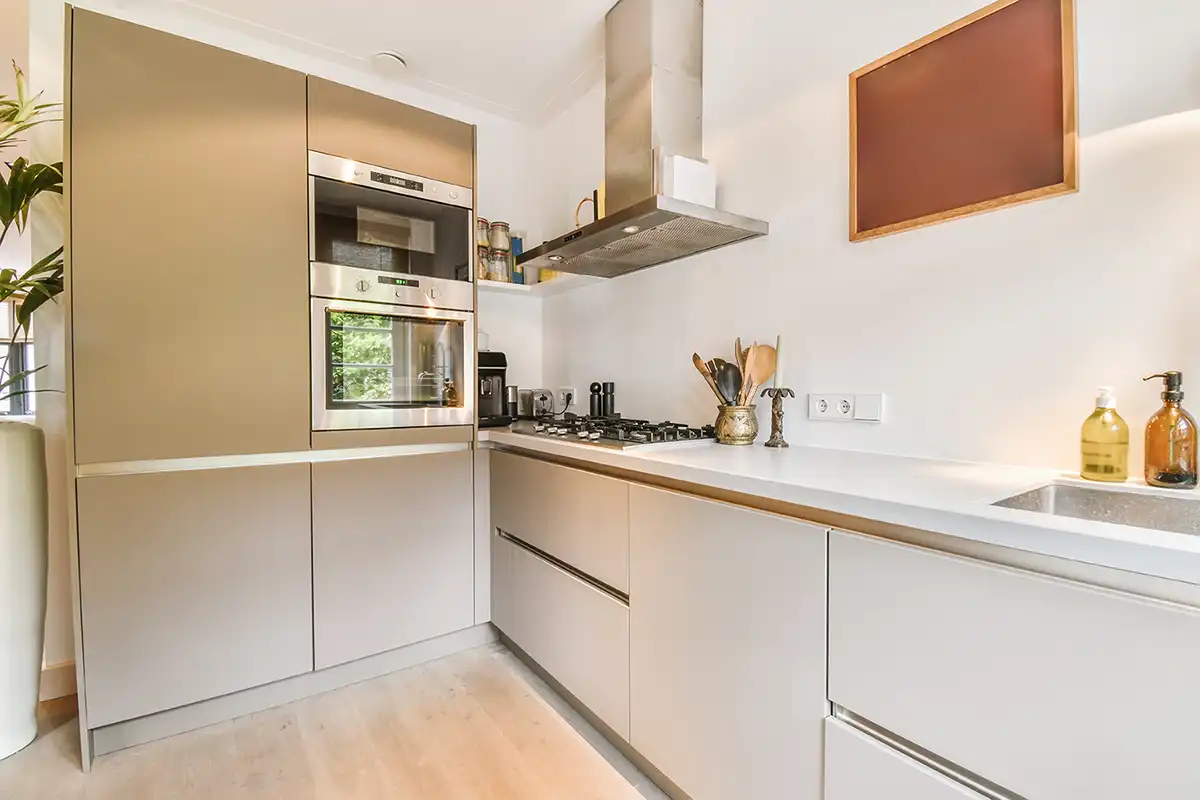 The open shelves are extremely functional and make it much easier to access dishes and glasses. You need to think about your kitchen both functionally and architecturally, as it doesn't always make sense to have upper cabinets – especially if the ceiling is low.
Add some greenery to your small kitchen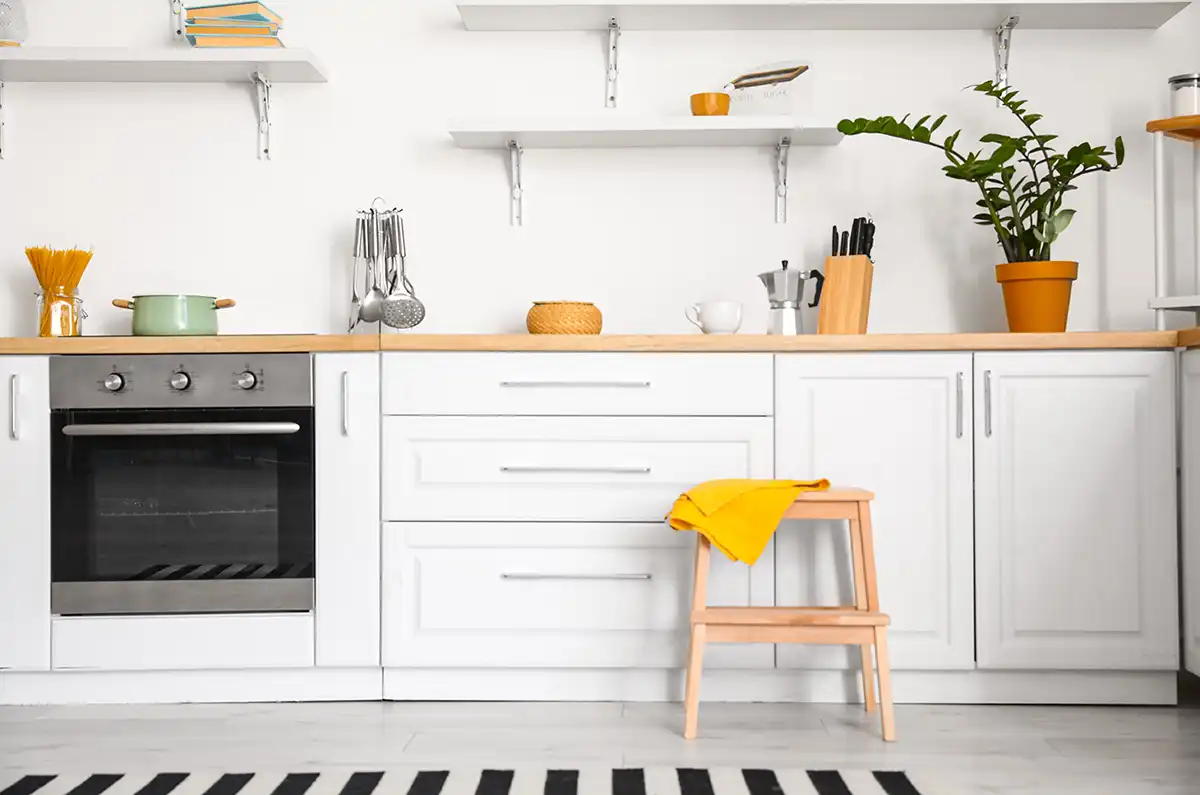 Plants can liven up any space, including your small kitchen. Consider also that, in addition to decoration, they also purify the air.
Add extra seating to your small kitchen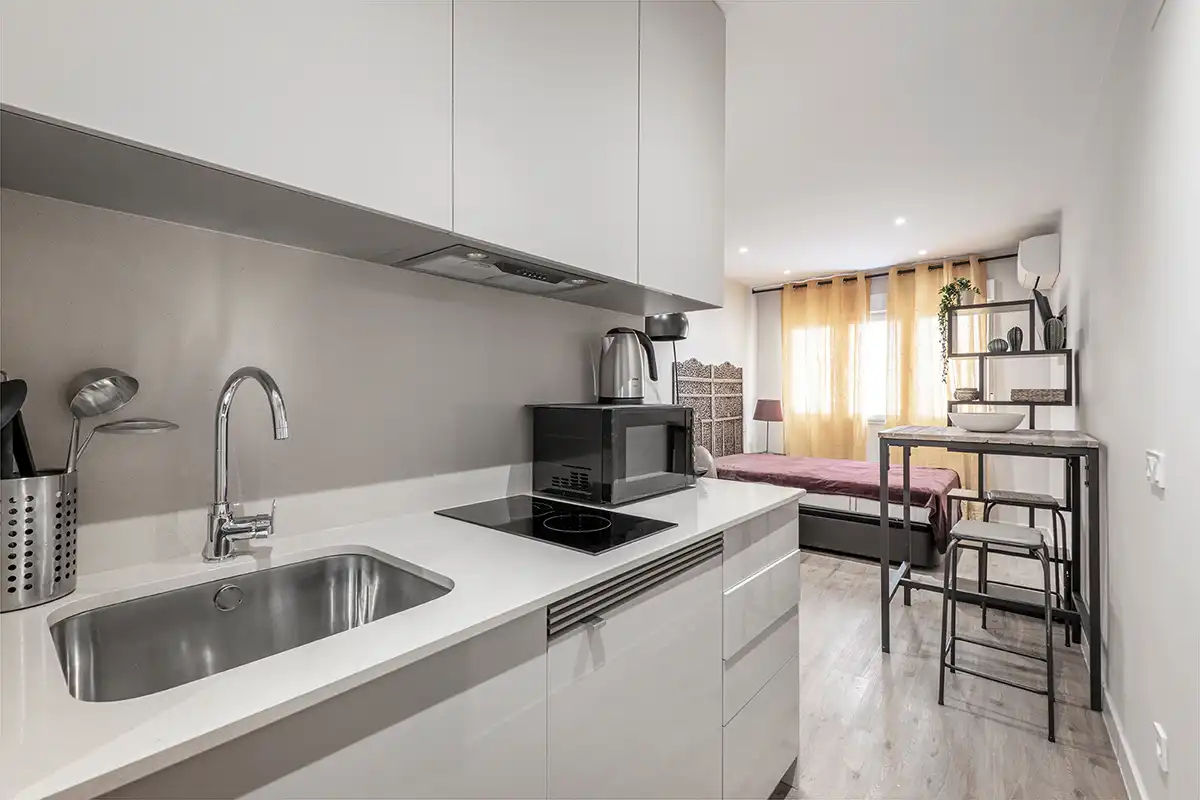 Use that extra counter space for casual dinners or your morning coffee. Place a few bar stools and take advantage of additional dining space.
Install pendant lights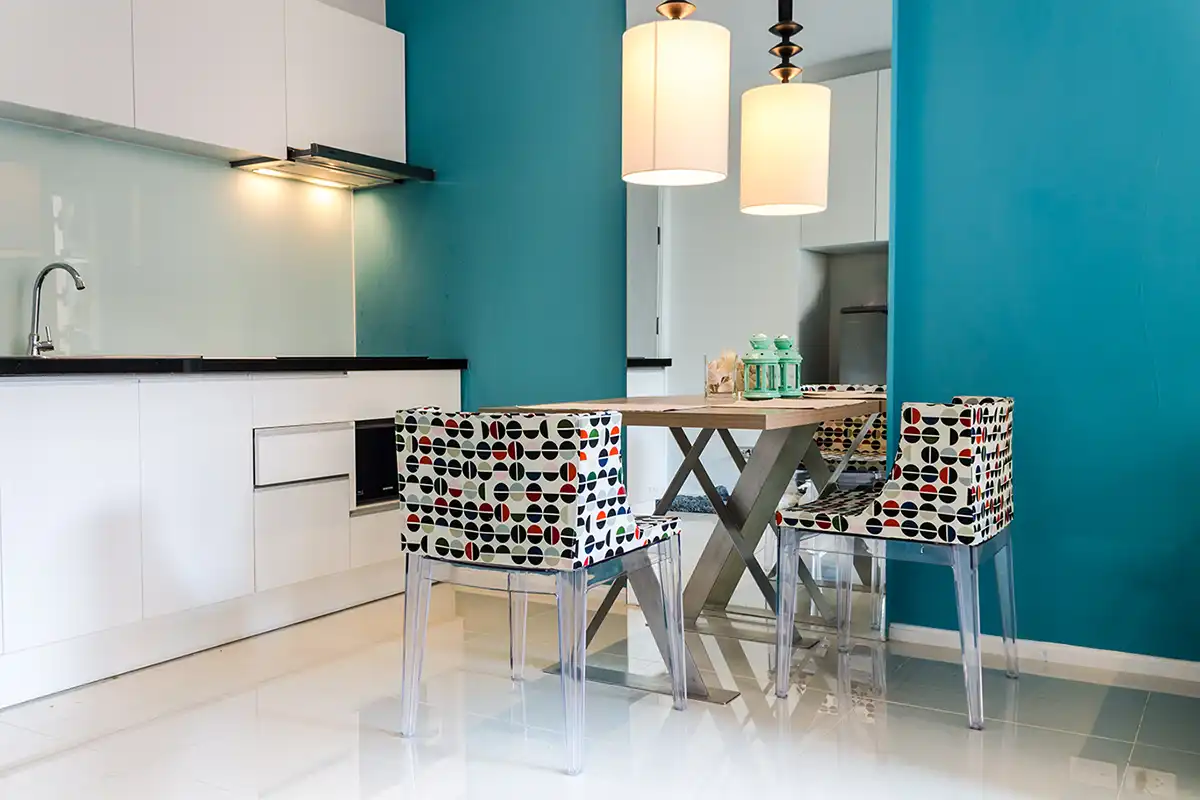 Install lighting fixtures to illuminate the entire kitchen. You never need too much bright lighting in this room. Good lighting is extremely important during cooking.
Use light tones to visually expand your small kitchen
The more airy the kitchen, the bigger it can feel. Keeping a light palette on the counters, walls and cabinets also gives the kitchen an open look.