Kitchen Organizer – this is one of the things that are almost mandatory for a kitchen. Your kitchen goes through everything. So it makes sense that your space should reflect you and the way you work in it.
A good upgrade can make or break your cooking space, but when it comes to actually organizing a kitchen—or a kitchen organizer, organizing such a space sometimes becomes a problem.
Utility is often the priority and style takes a backseat, but it doesn't have to be. Whether you're trying to find the best way to store your spices or exploring different ways to style your countertops, cabinets, drawers, and pantries can come in handy in many ways.
Take a peek at these fabulous kitchens where design and functionality coexist in harmony. Armed with these stylish layout tips and different types of kitchen organizers.
Kitchen organizer – plate organizer in kitchen drawers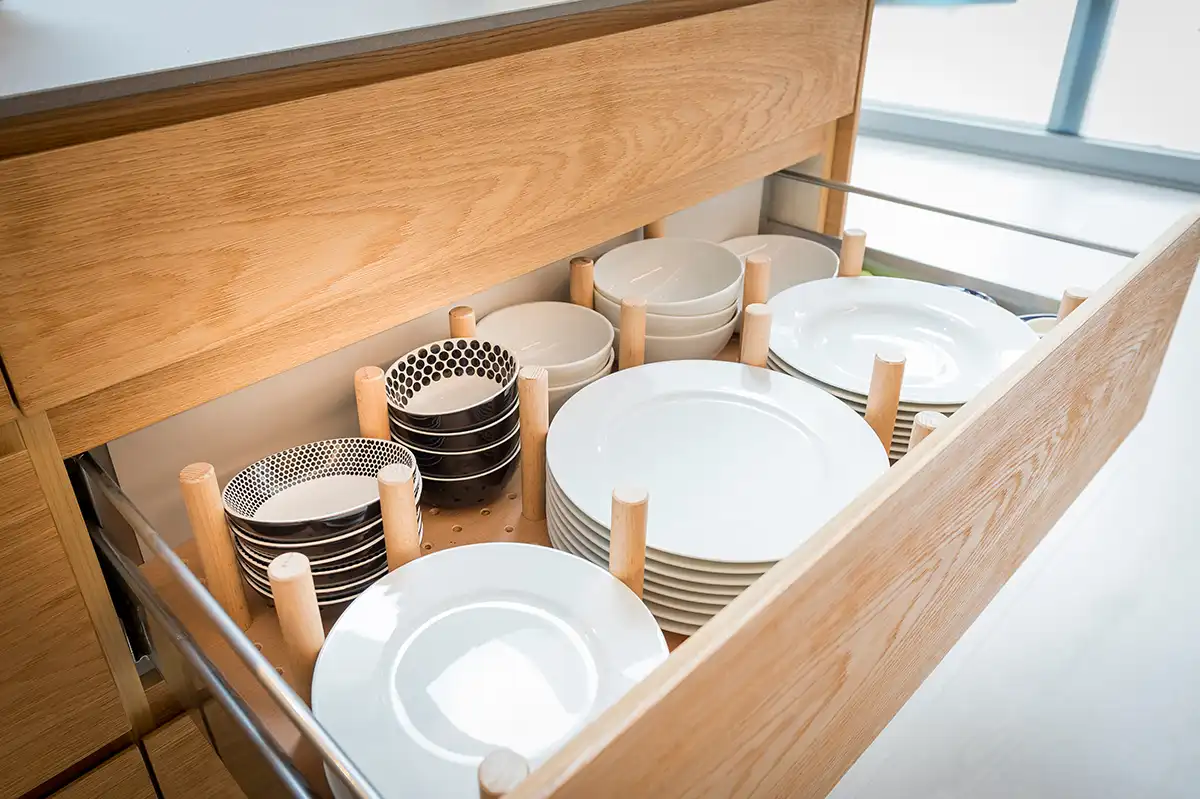 For example, above we see how this kitchen organizer, and more specifically for plates and bowls, has done a wonderful job. In this way, the dishes do not touch each other and there is less chance of knocking.
Organizer for kitchen, forks, spoons and other similar utensils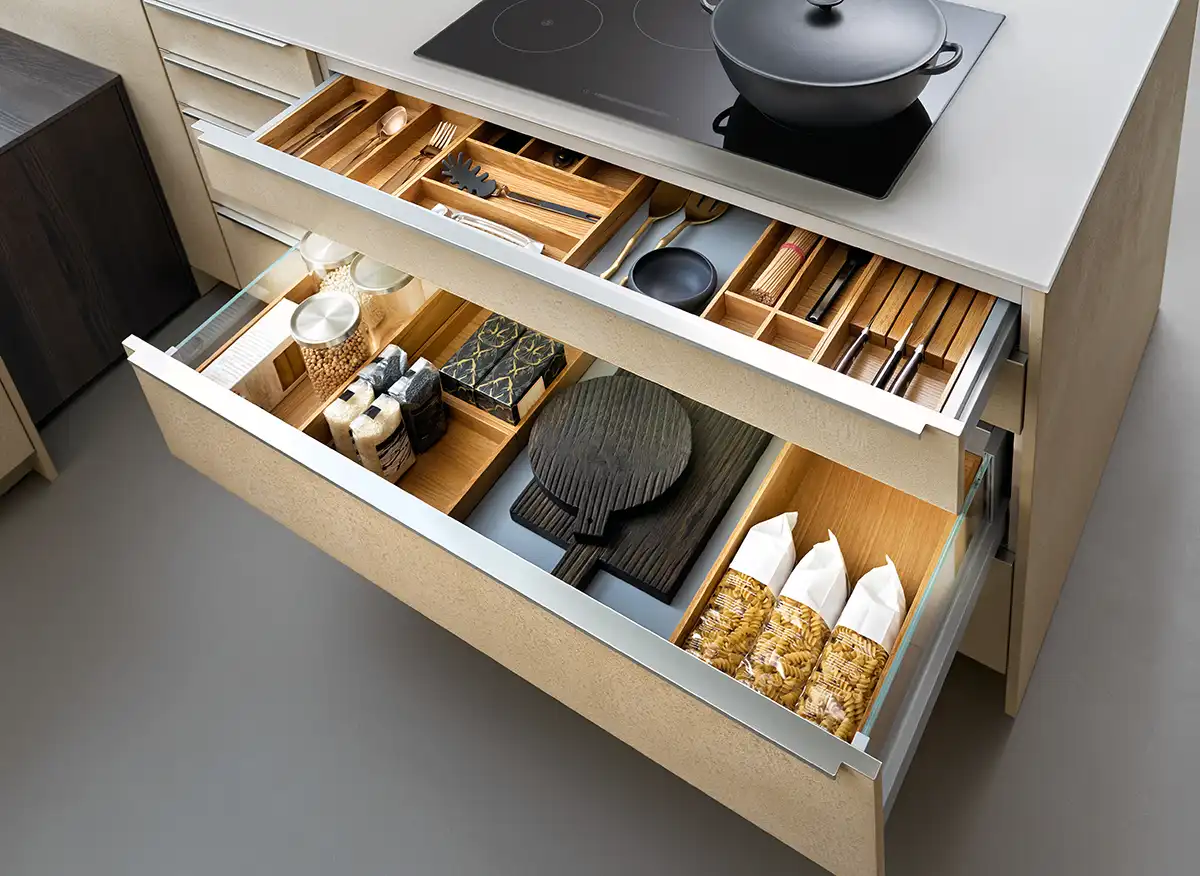 This type of kitchen organizer is so simple that you can make it at home with materials at hand. You only need a few boards. And it looks so natural and natural.
Watch a video with some very good kitchen organizer ideas.
Use a small hanger as a organizer for kitchen
An oldie but a goodie, this tip makes good use of the awkward cabinet space under your kitchen sink. Hang your cleaning sprays on the tension rod attached across the cabinet and keep what you need both out of the way and within reach.
Use hooks to hang glasses from the underside of the shelves.
Hanging glasses on hooks take advantage of unused space above a stack of plates or bowls. And you'll be able to get to your favorite cup without stirring the others out of the way.
Forget classic storage in cabinets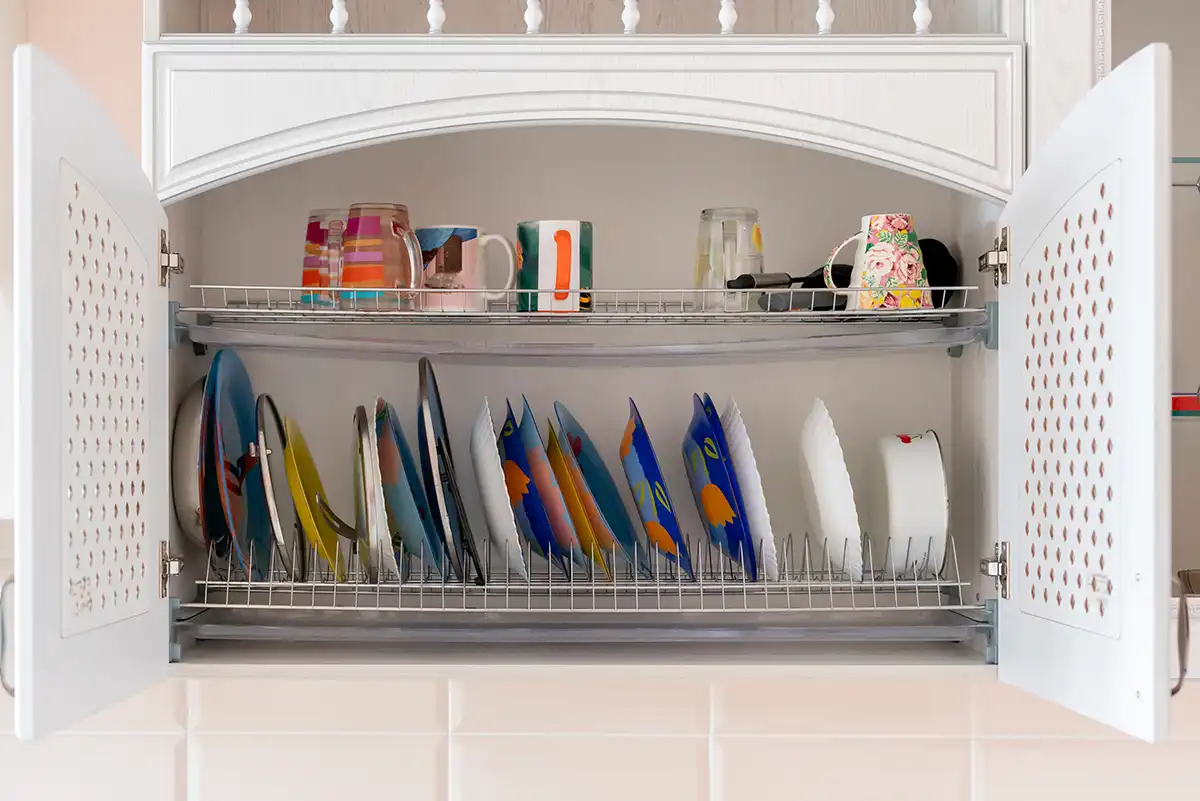 Cutting boards can definitely be wall art! See in the picture above where you can hang your utensils. Not only does this free up space in the kitchen next to your cabinets for other items, but it's also a perfect way to organize your prep tools.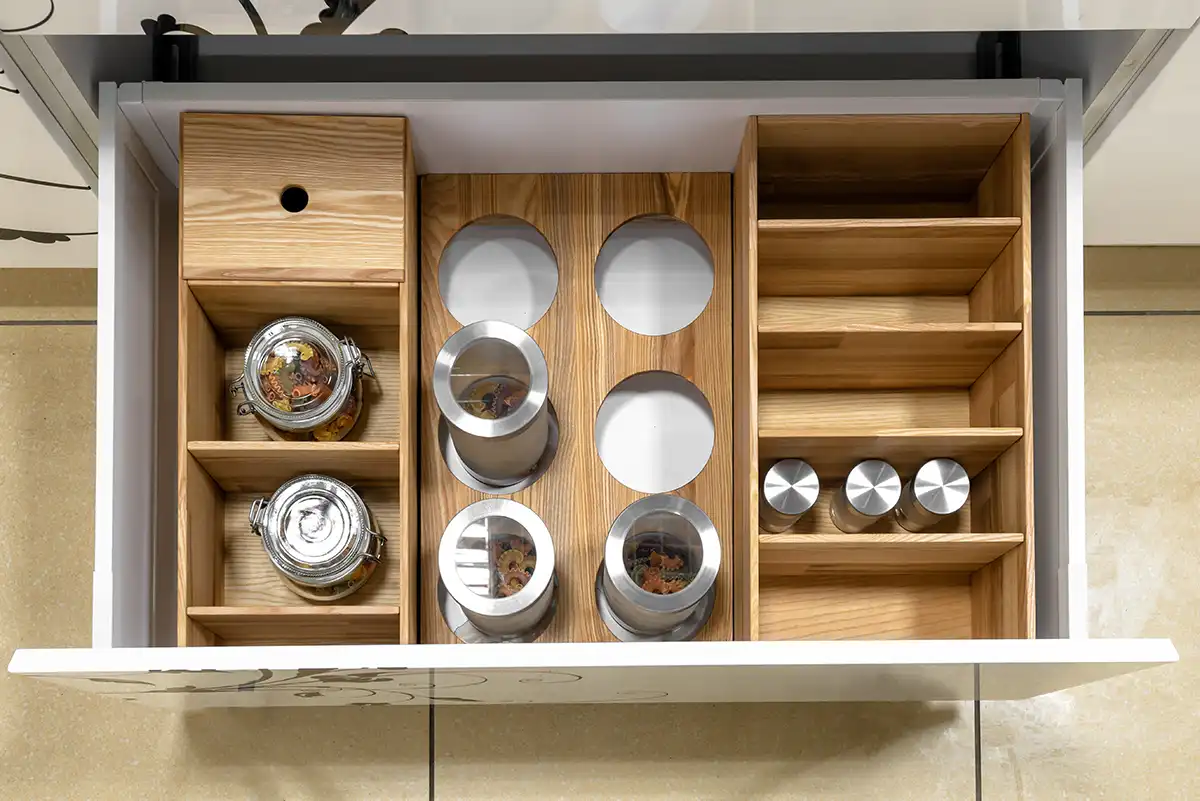 Use a turntable-style kitchen organizer in your cabinets
These types of organizers are the secret weapon for kitchen storage when it comes to making any small space functional. Use them to make spices accessible or so you can see and pick up just the right hot sauce from your collection. They are also great for organizing small jars or spices and more.