A new kitchen is an expensive but necessary investment for any home. But one thing you should not do is not to forget about the small details and other details.
 Pixel-Shot / stock.adobe.com
Often these are the most obvious things that we simply forget when designing a new kitchen. For example, where to put the trash can or how accessible the refrigerator is when you cook.
The main function of the kitchen is to prepare food, so it should be really functional. That's why it's important to always start the design process by considering how you'll use the space when preparing meals.
Most common kitchen design mistakes
Don't overlook the kitchen island or countertop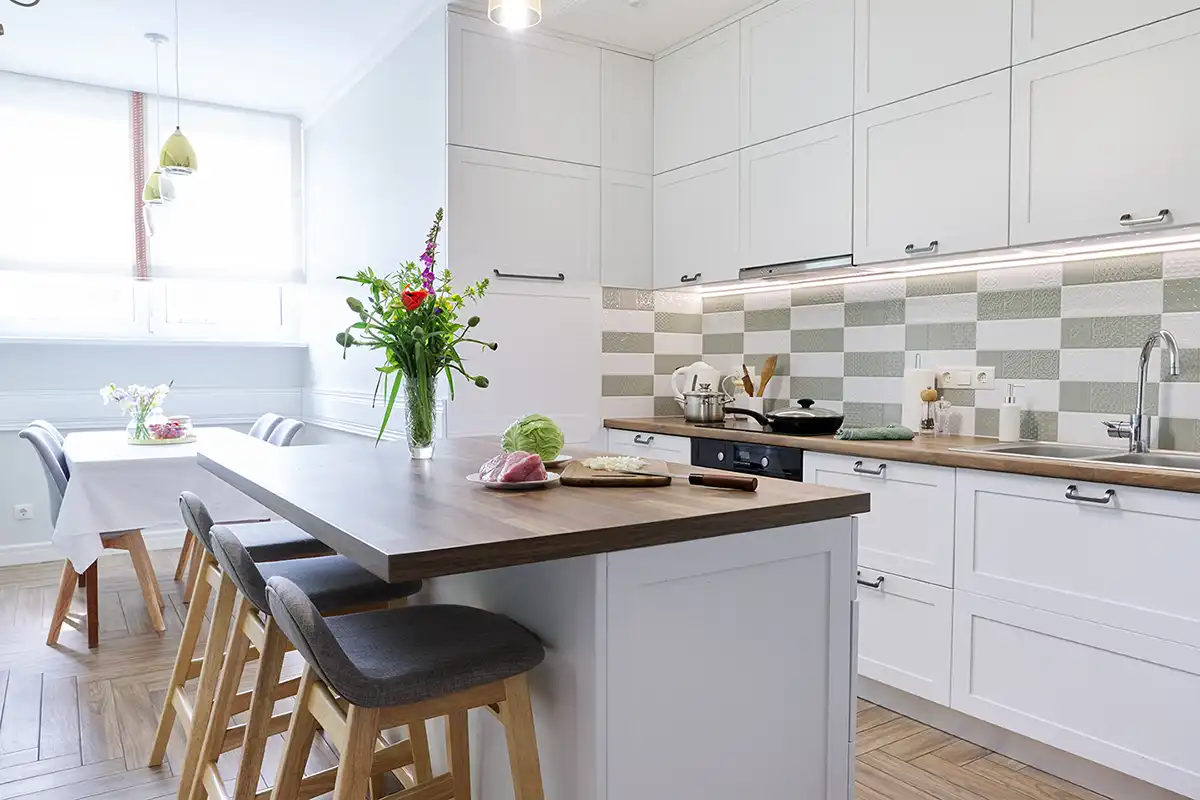 Valerii Honcharuk / stock.adobe.com
Planning every inch of usable space is a must. A very common mistake in the design of a new kitchen is not providing enough counter space. Be sure to allow enough space for cutting and preparing food. You will also need space for appliances that you will use more often, possibly a place to eat or wait while your meals are prepared.
Don't underestimate the storage space in your new kitchen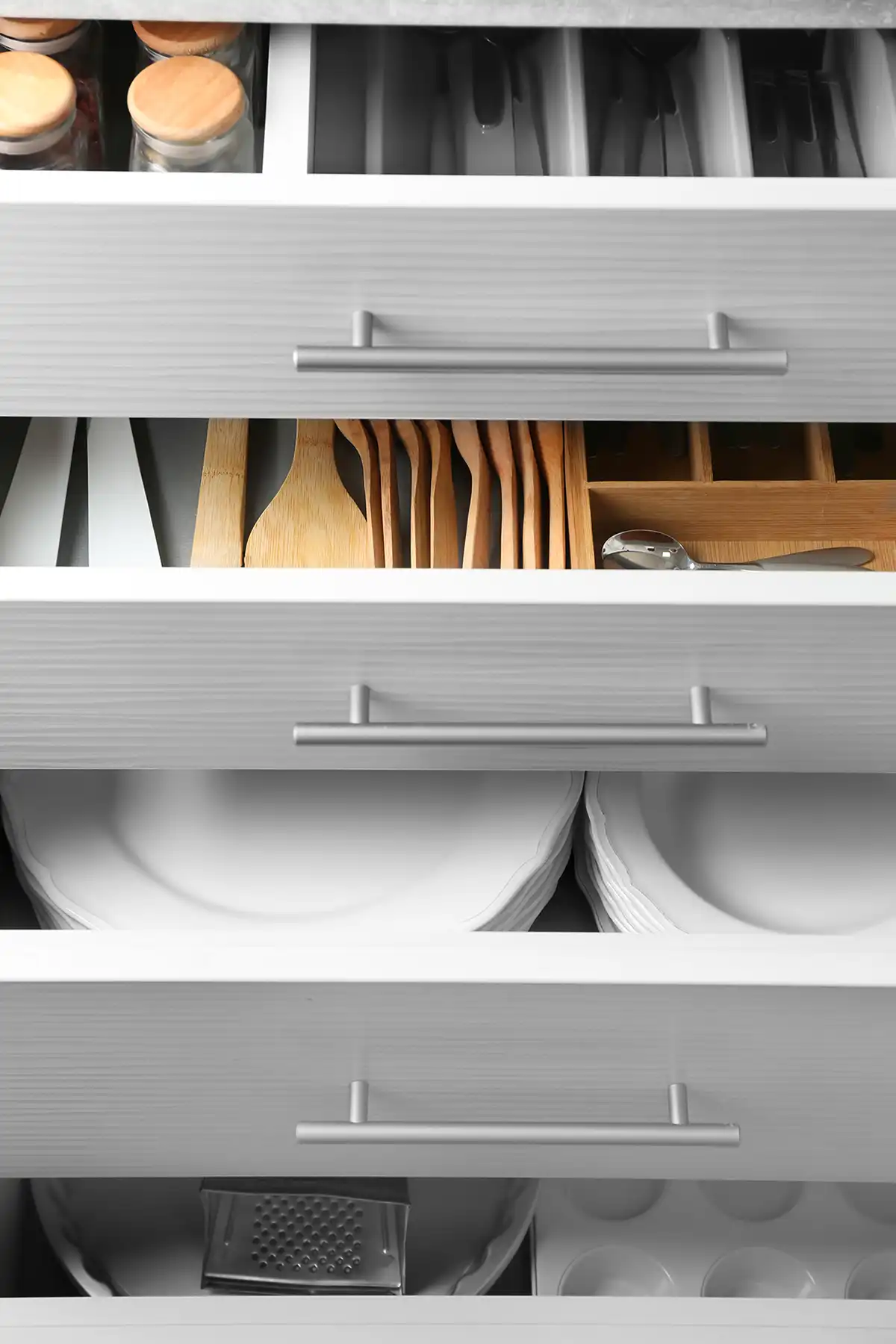 Africa Studio / stock.adobe.com
Plan and allocate space for everything from spice jars to cutlery drawers. Although the temptation to keep adding to the list can be great, stick to a clear plan to avoid over-cluttering the kitchen.
You should also consider using corner storage space whenever possible.
Finally, don't forget to use the floor space, for example a trolley that creates extra space to put the necessary things when preparing food, or it can even be used as a drinks trolley when you have guests. All these details are poetic when it comes to designing a new kitchen that will stand the test of time.
Pay seriously attention to the ventilation in the kitchen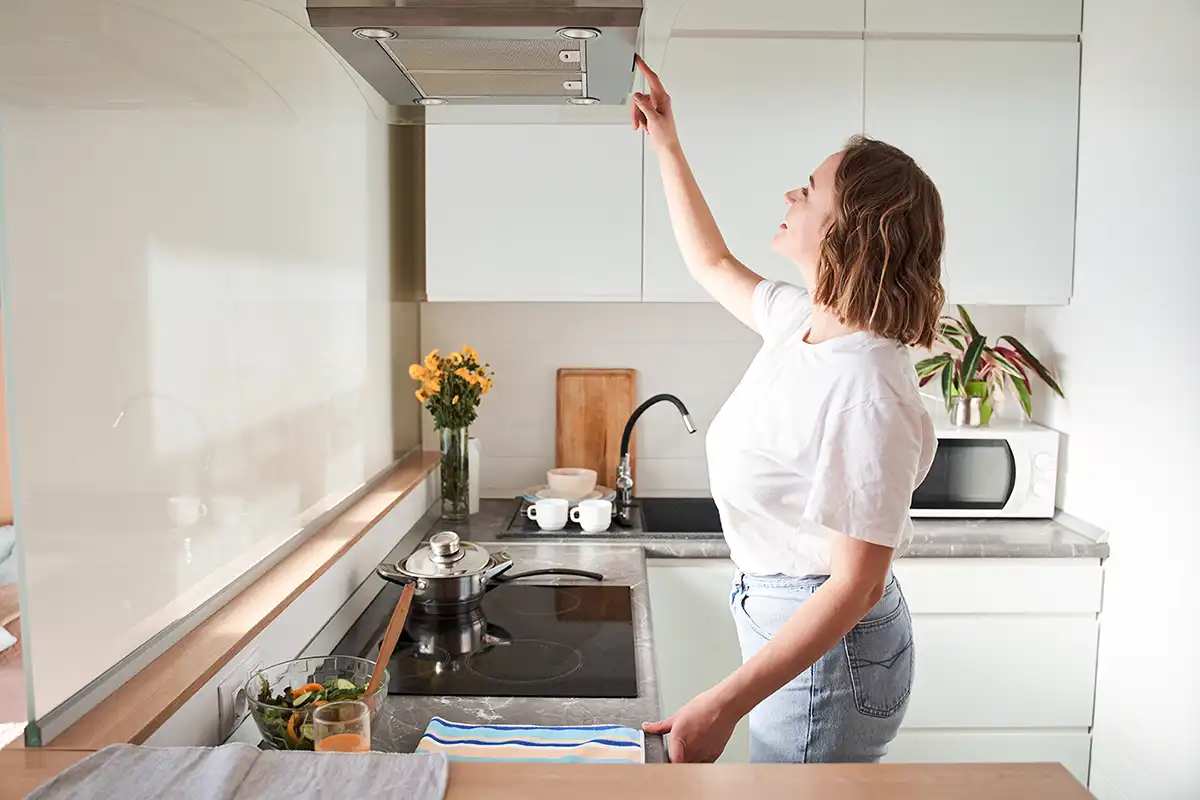 Yakobchuk Olena / stock.adobe.com
Good ventilation is key for any kitchen, especially for preparing delicious meals every day. Cooking, especially on the stove, can leave lingering odors that, if not removed, can permeate the entire home. While the smell of home-cooked food is delicious in the moment, you don't want the rest of the house to smell and spoil the atmosphere.
Invest in a proper ventilation system that effectively removes all odors and keeps your kitchen clean. Try not to choose cheap and underpowered options. If you do not know how to install the aspirator system, you must trust a specialist.
Don't let the garbage pile up
It sounds totally obvious, but when it comes to trash, because it's the least glamorous part, bins are often overlooked. Waste is inevitable, it must be considered as a priority.
The best solution is integrated bins or using cabinets to hide freestanding bins. When a dedicated space is not allocated during the planning stage, the only option is a freestanding bin. Fortunately, they already have quite sophisticated solutions, but if this is not part of the plan, you will not be happy when you realize that waste disposal has been neglected.
The lighting in the kitchen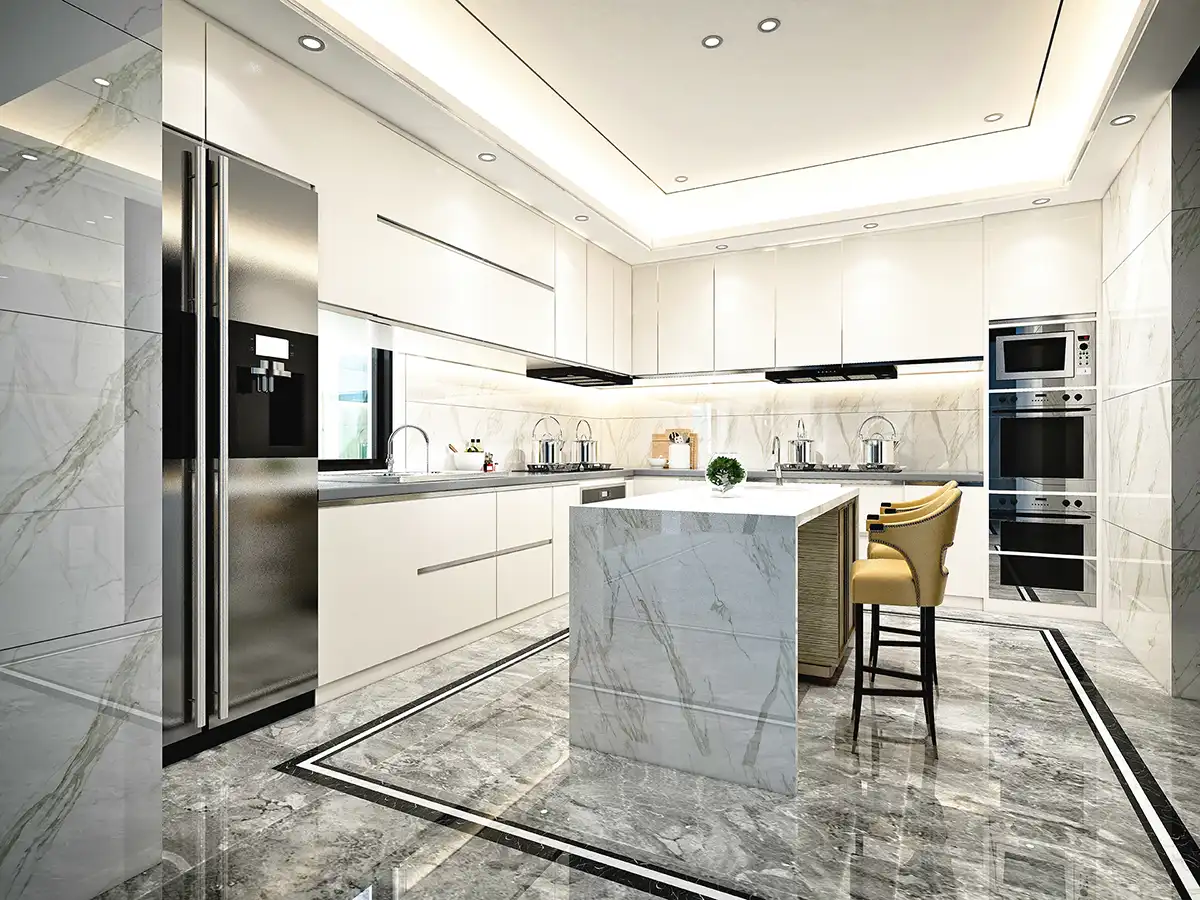 murattellioglu / stock.adobe.com
Like most rooms, lighting should be appropriate for both functional use and aesthetic appeal. Food preparation will require more direct, brighter lighting than that of a dining room in the kitchen. Led lights hidden under wall cabinets and in the ceiling are still the most popular and practical choice for lighting in the kitchen. They can be grouped by task and used with dimmer switches so you can change the atmosphere in an instant. Bet on a sufficiently brightly lit counter and you won't go wrong.
Hiring specialists
Often the temptation to make a kitchen yourself is so great that we forget the experts in this field. Especially in the kitchen, where complex wiring, plumbing and ventilation systems need to be worked out to the last detail – they should be done by a specialist if you are in doubt and are not sure that you will get it right.
Don't forget the contacts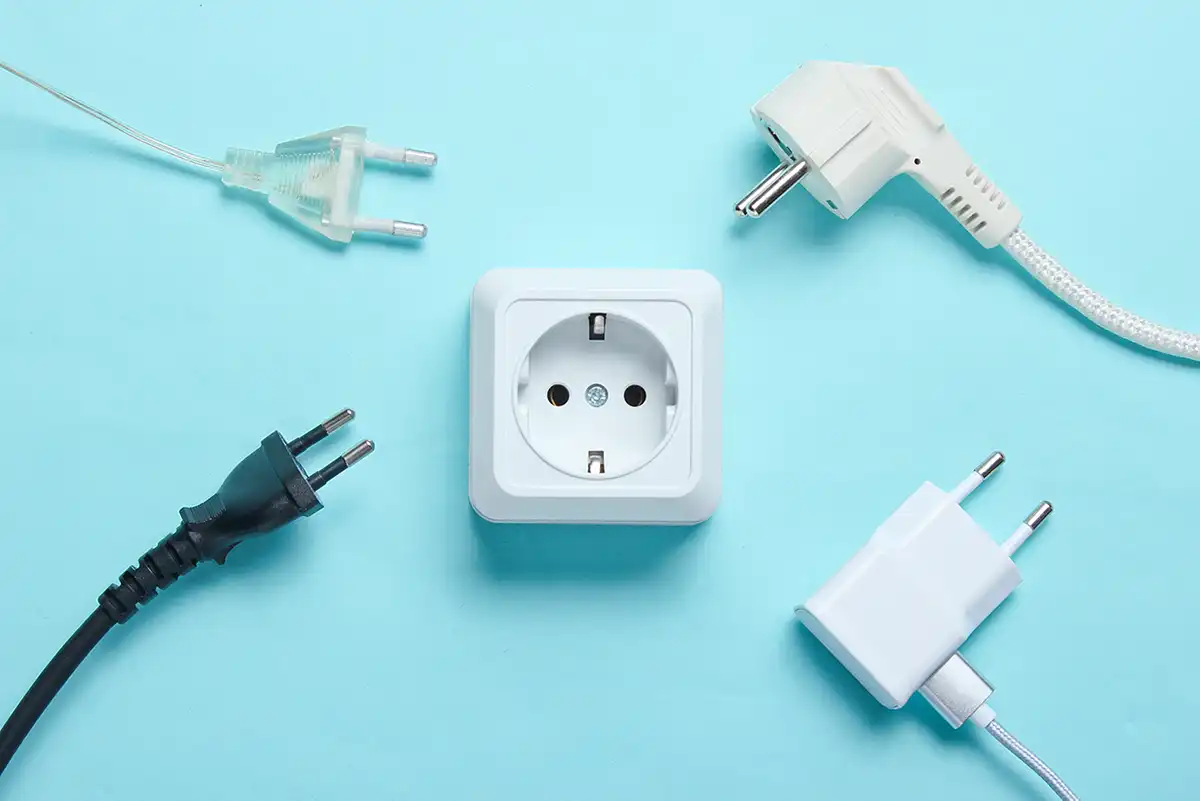 plitov27 / stock.adobe.com
It sounds so obvious, but before you commit to plumbing, think about how you'll use your kitchen—in terms of powering appliances in the right place. Think about your workflow in the space. Anticipate which appliance will be located where so you can access electricity near it.
Don't go over your budget
Never start a kitchen renovation without a budget and plan in mind. Even if you have enough finances, if you don't have the right approach, it will lead to exceeding the budget, which in most cases is undesirable.
Choose a design that will stand the test of time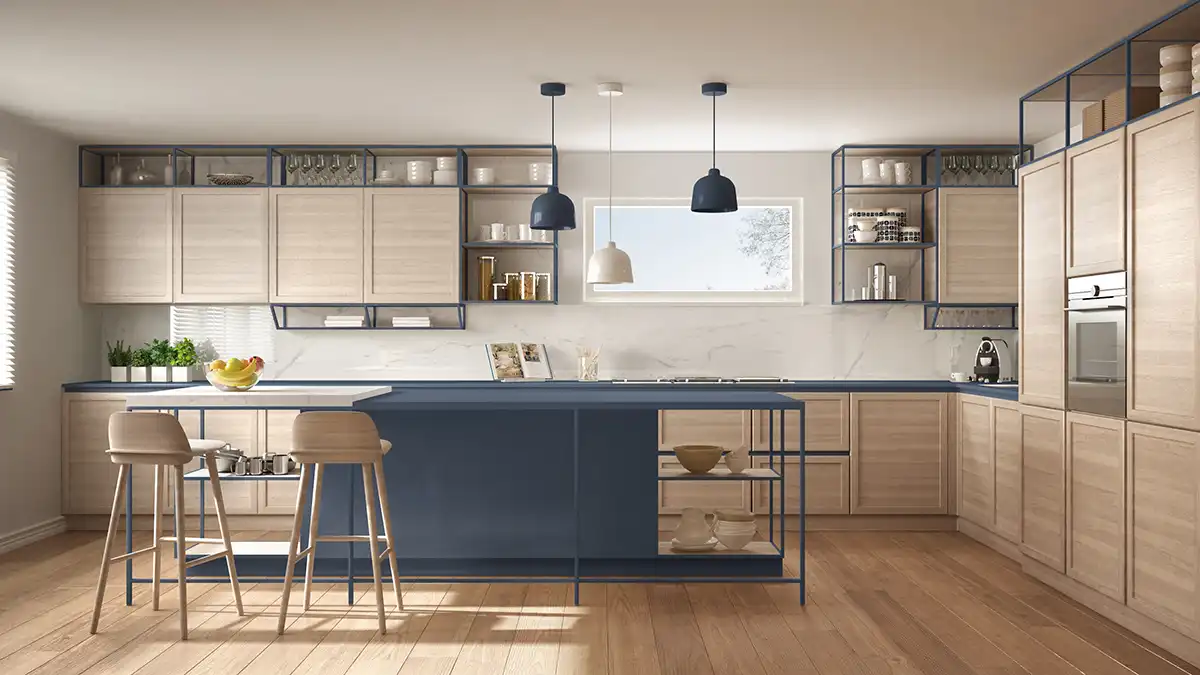 ArchiVIZ / stock.adobe.com
Design your kitchen in advance and within your budget. They are not cheap to replace, keep that in mind when designing your dream kitchen.