Get inspired to design a U-shaped kitchen designs and start planning if your space allows it.
When considering a u-shaped kitchen design idea, knowing how best to use the kitchen is key to the success of any design.
Kitchen design can be an art, so if you're realistic about the size of the space and its possibilities while looking for design inspiration, we hope you'll like some of our suggestions.
Big or small, U-shaped Kitchen Designs are great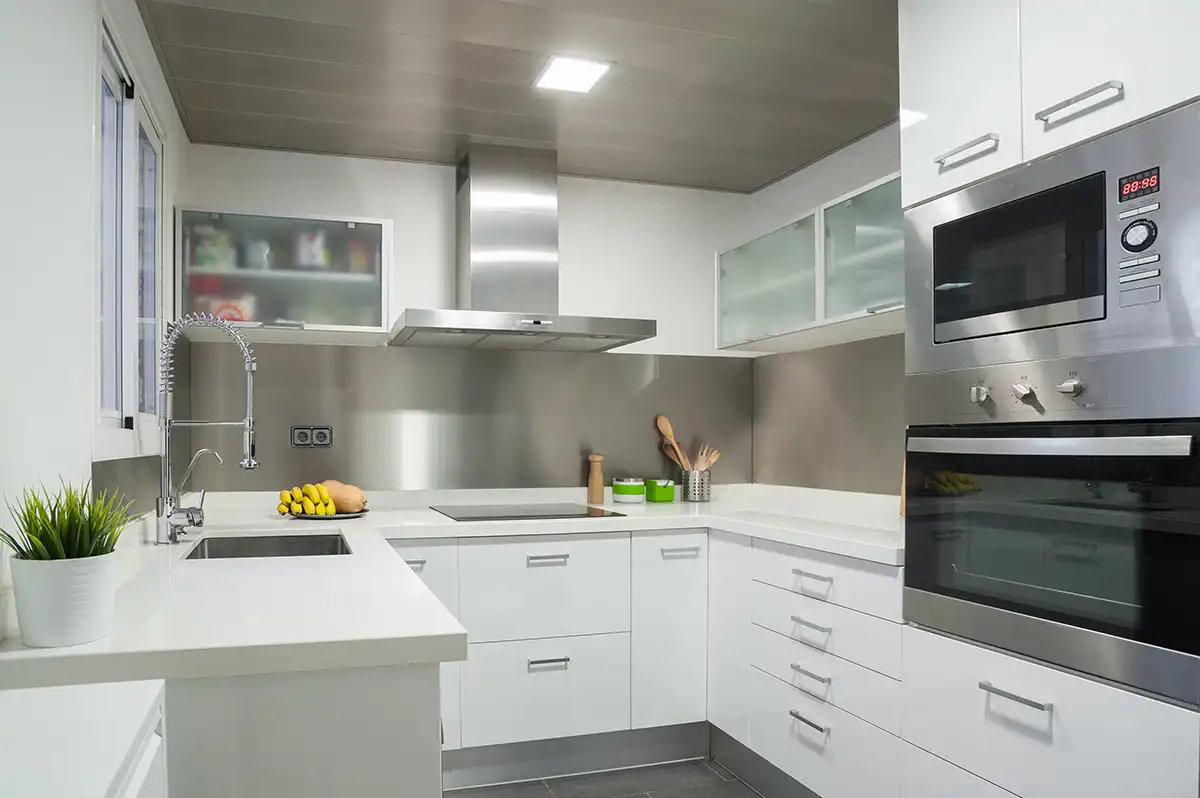 U-shaped kitchens allow for a flexible design that suits any lifestyle. Regardless of the size, the three sides of the space can be done in a dynamic and stylish way.

This modern kitchen beautifully combines practical work space with elegant design. For a similar effect, add a pendant light fitting cut-out upper cabinets.
U-shaped kitchen designs with an island for a more welcoming space
Whether you need to add extra work space, a place to sit and talk or just to break up the space, kitchen islands in a u-shaped kitchen are always attractive.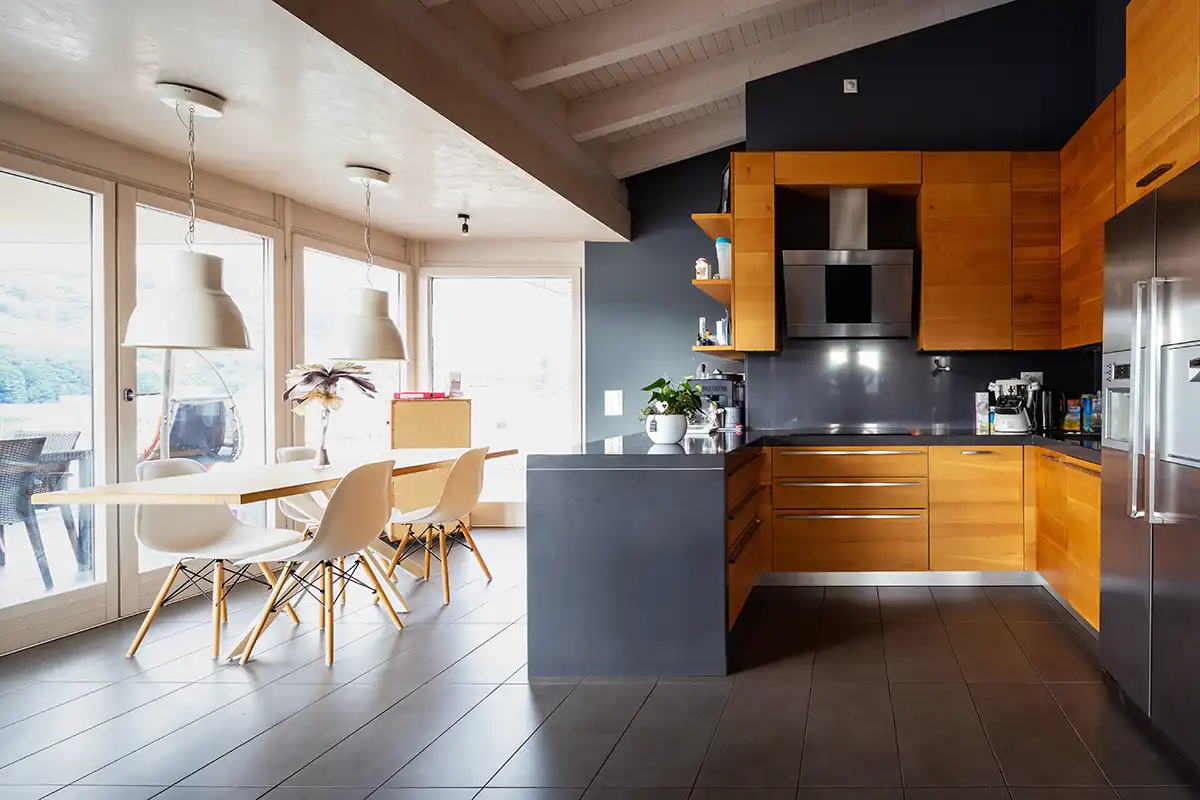 The pale wooden elements delicately contrast with the dark quartz countertop.
Be creative
With a u-shaped kitchen design, small kitchens can also be great when given the right attention. This compact space impresses with bold design and a quaint bar for breakfast or a drink.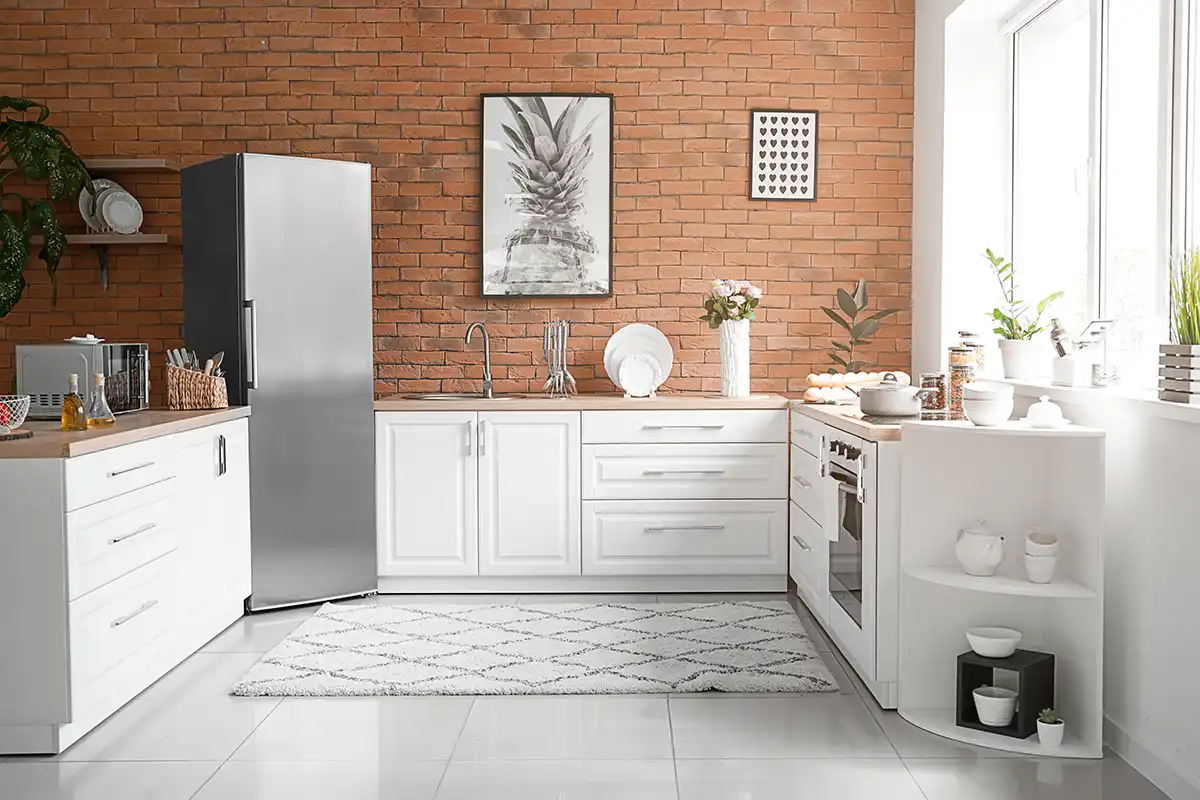 A peninsula in the center of the U-shaped Kitchen Designs
Break up the open plan kitchen layout by adding a large peninsula. Because the main u-shaped work space is actually quite compact, which allows for convenient cooking.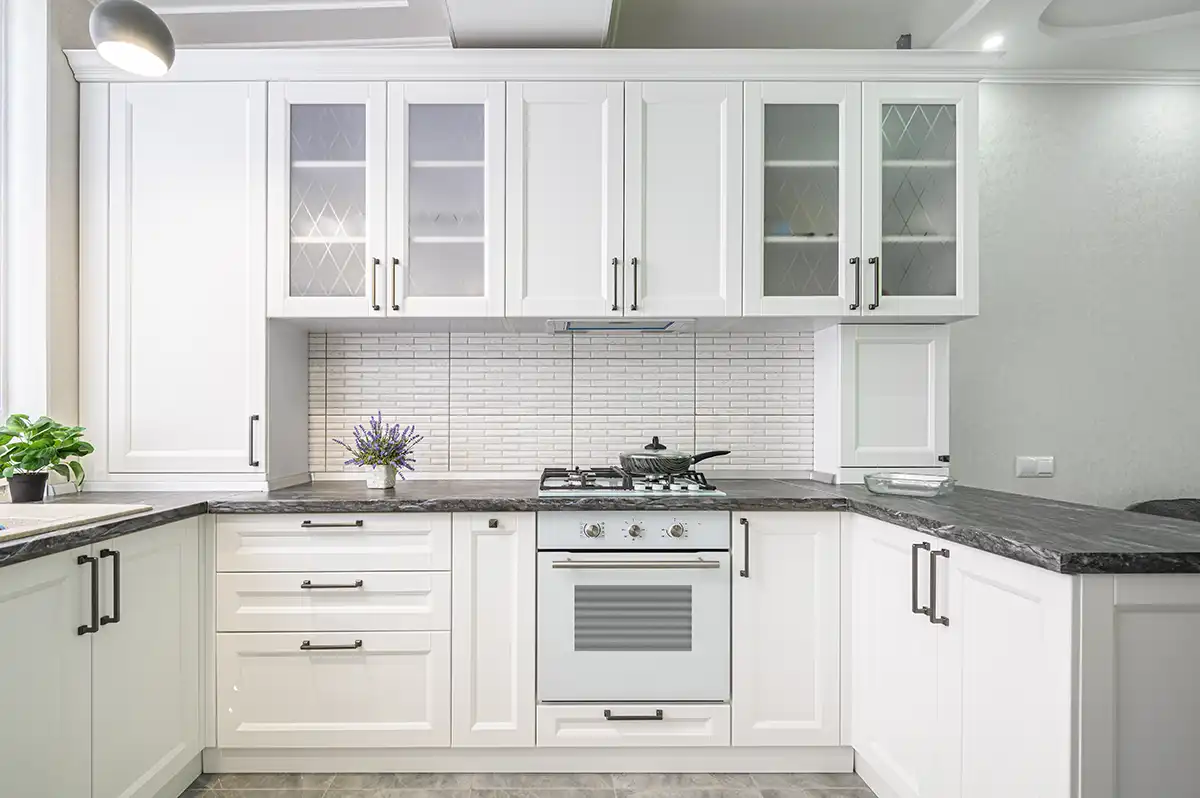 Plus, by adding a double-depth peninsula, they don't just get extra storage, but a unified space that continues to the dining area.
Use bold colors, not just white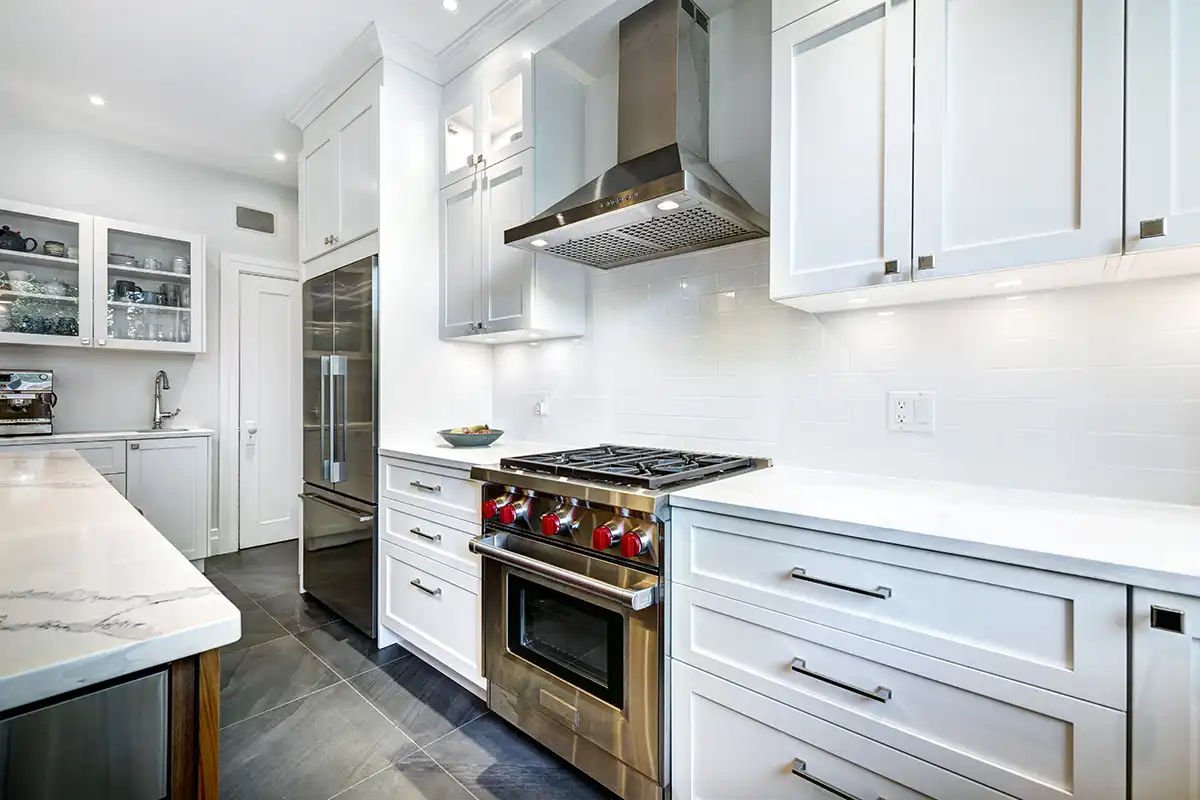 Kitchen design trends are all about going bolder with color. Navy blue and green have been the go-to shades for the past few years, but black will be joining them as well.