If you're looking for ideas for a children's bedroom, you've come to the right place. We provide you with some ideas to inspire you, whether you are creating a traditional children's bedroom, a modern one or a rustic style room.
Children's bedroom for girls in pink with a reading corner
Design a cozy reading corner in your child's bedroom with built-in shelves and a soft chair in front of the fireplace – perfect for spending time reading. Built-in shelves and cupboards are functional, providing storage space and making use of the space next to the chimney.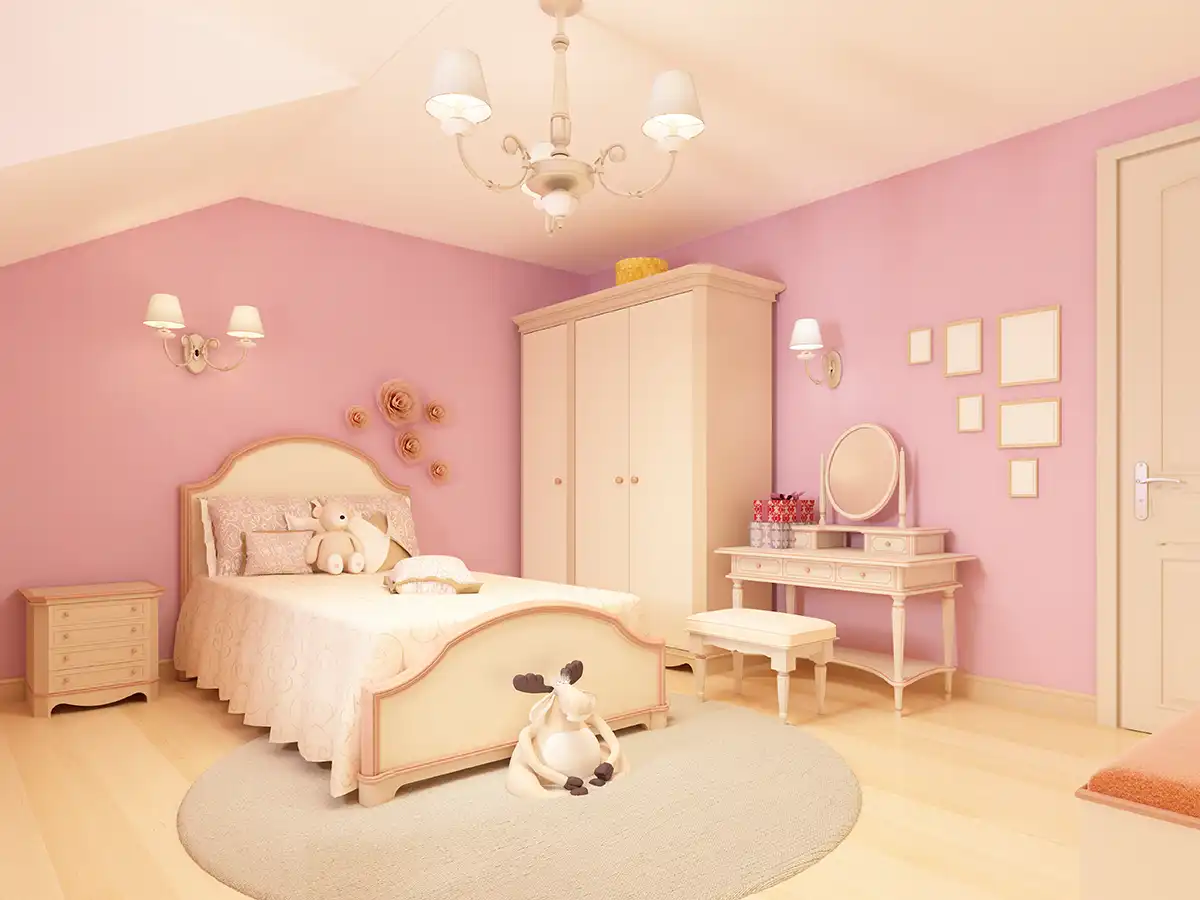 Teenage bedroom with reading area
Make smart use of space in a teen's bedroom by creating a desk space in a niche under the built-in wardrobes. Plan it to fit a compact desk and chair. A blackboard painted in the same color as the walls will be suitable for notes or other school supplies.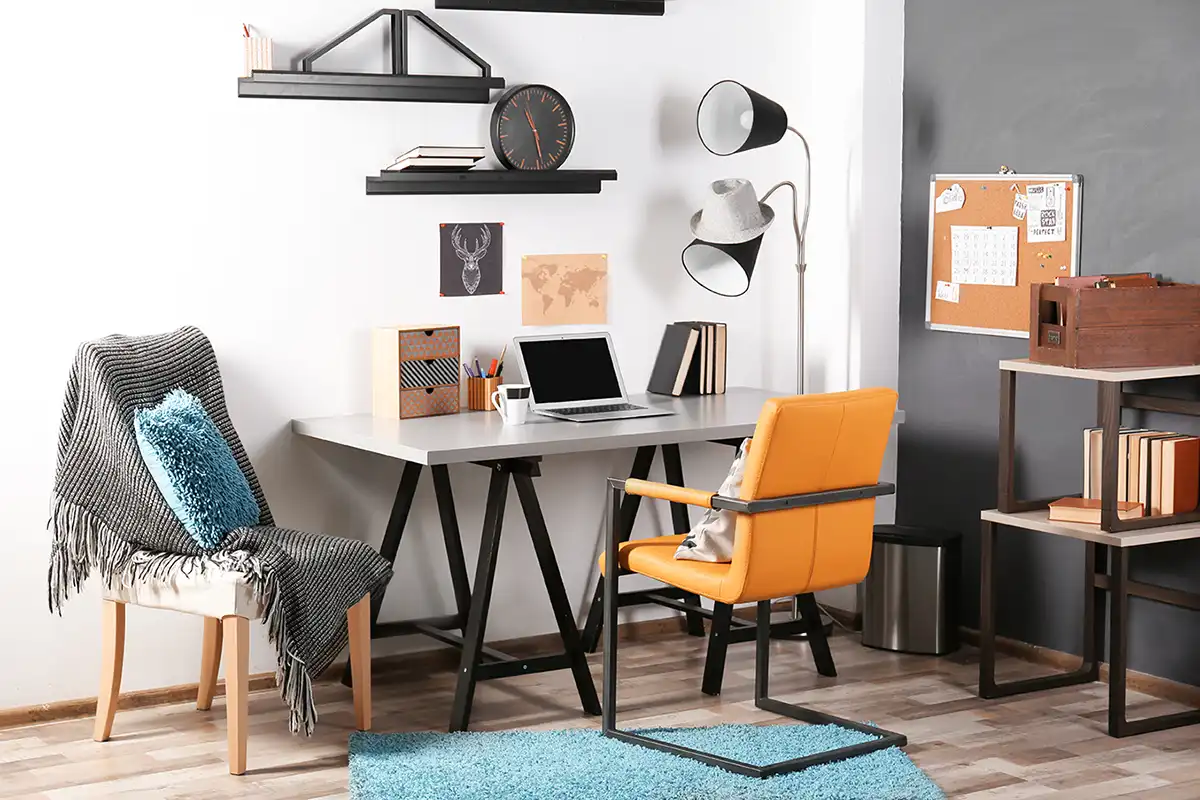 White children's bedroom
Make the nursery look taller with a graceful egg chair. This modern accessory immediately grabs attention. A carefully selected carpet under the hanging chair helps to more clearly zone space in the room.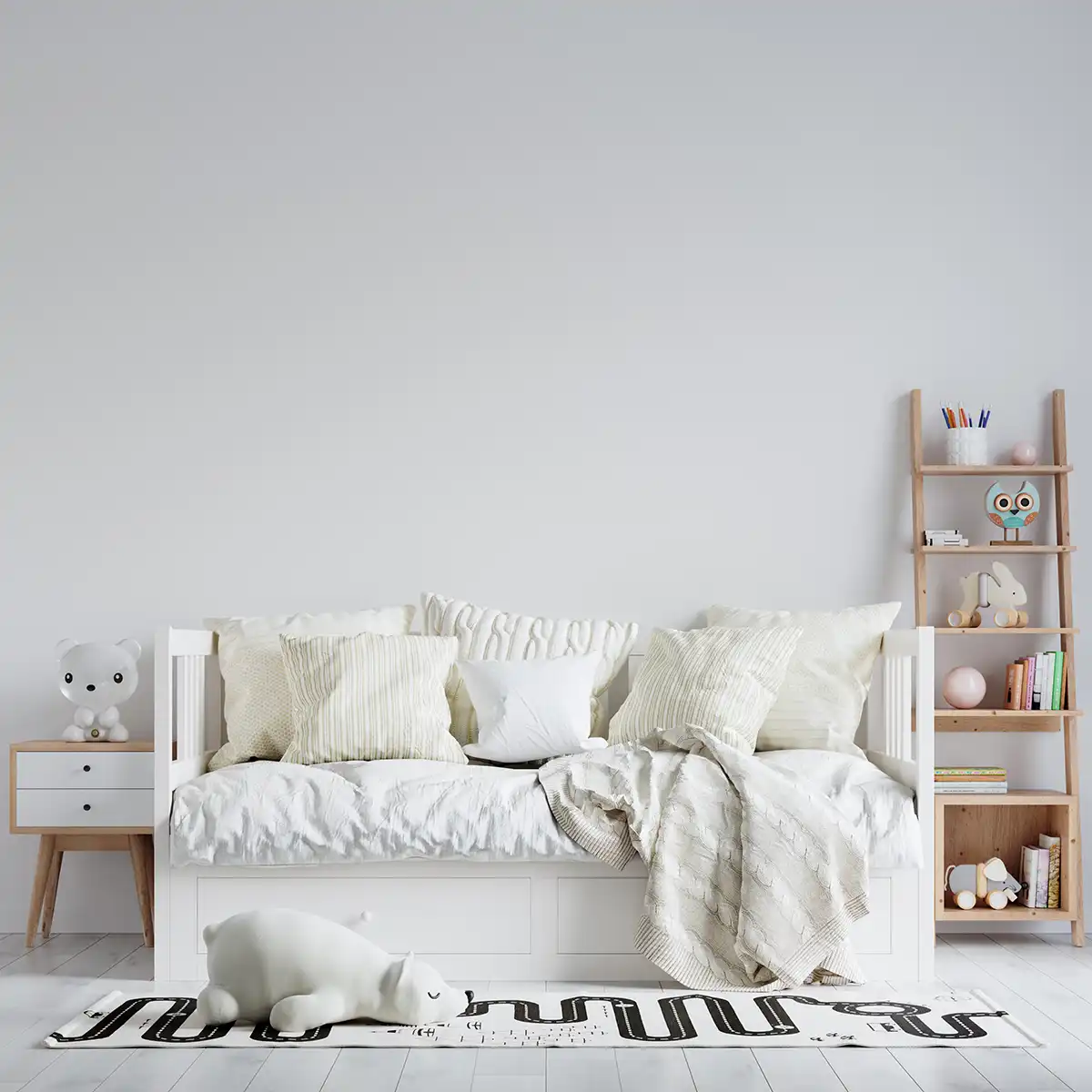 Girls bedroom with wooden bed, pale pink walls and lattice wallpaper
The wooden house-shaped bed is a playful but necessary addition and can be decorated with pompoms, lights and even balloons to suit your child's taste. The basket next to the bed is a convenient solution for keeping the room tidy.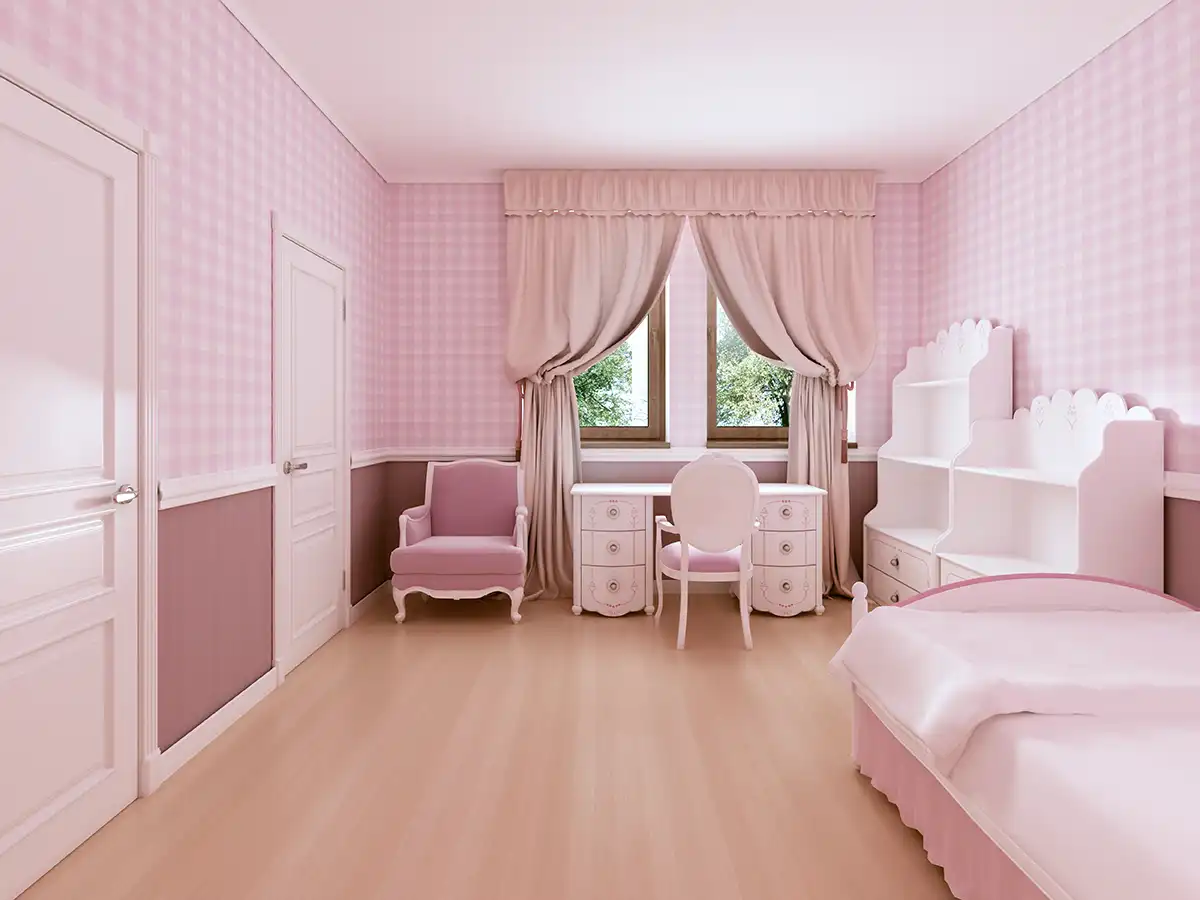 Bright children's bedroom with simple furniture
Keep the children's bedroom bright by providing enough windows. Ideal for ventilation so that enough light enters for your child when studying or playing.
A traditional white teenage bedroom in a sophisticated neutral color palette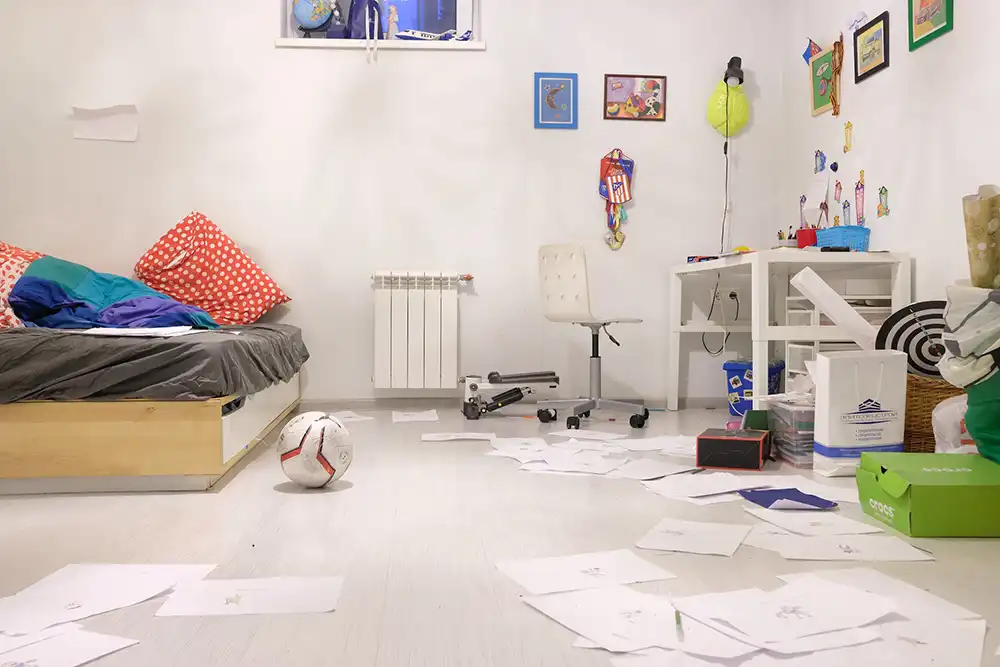 photo: Pexels
This is a great example of how to create a bedroom for an older child. The soft color palette is more suitable for older children. To achieve an additional effect, it can help to use natural materials such as wood and stone.