Simple Design Ideas for Small Garden. These simple garden design ideas are the key to creating a look you'll love for years ahead.
Whether you're looking for garden landscaping ideas, renovating your outdoor space with a range of garden furniture, pavers, lights, plants, decking and more, here you'll see some great garden ideas to help transform it into something beautiful regardless whether it is big or small.
But before you proceed with a re-design or renovation, take a look at your garden as a whole, evaluating every single position, direction and perspective. Whether it's a small garden, long and narrow, a cottage garden or your backyard garden, you need to monitor where and at what time of day different parts of the garden receive light and sun. Also think about the access to each part of it and what you want to use it for – planting and growing vegetables, sunbathing, alfresco dining, entertaining guests or just relaxing to enjoy a cup of coffee on a sunny morning.
Small Garden Design Ideas
1.  Shape the grass
Shape your lawn into a predetermined shape, look out the window at your garden and the largest shape you see in a visual drawing will be your lawn. Remember, it doesn't have to be a rectangle – try an oval, round, square or oblong shape.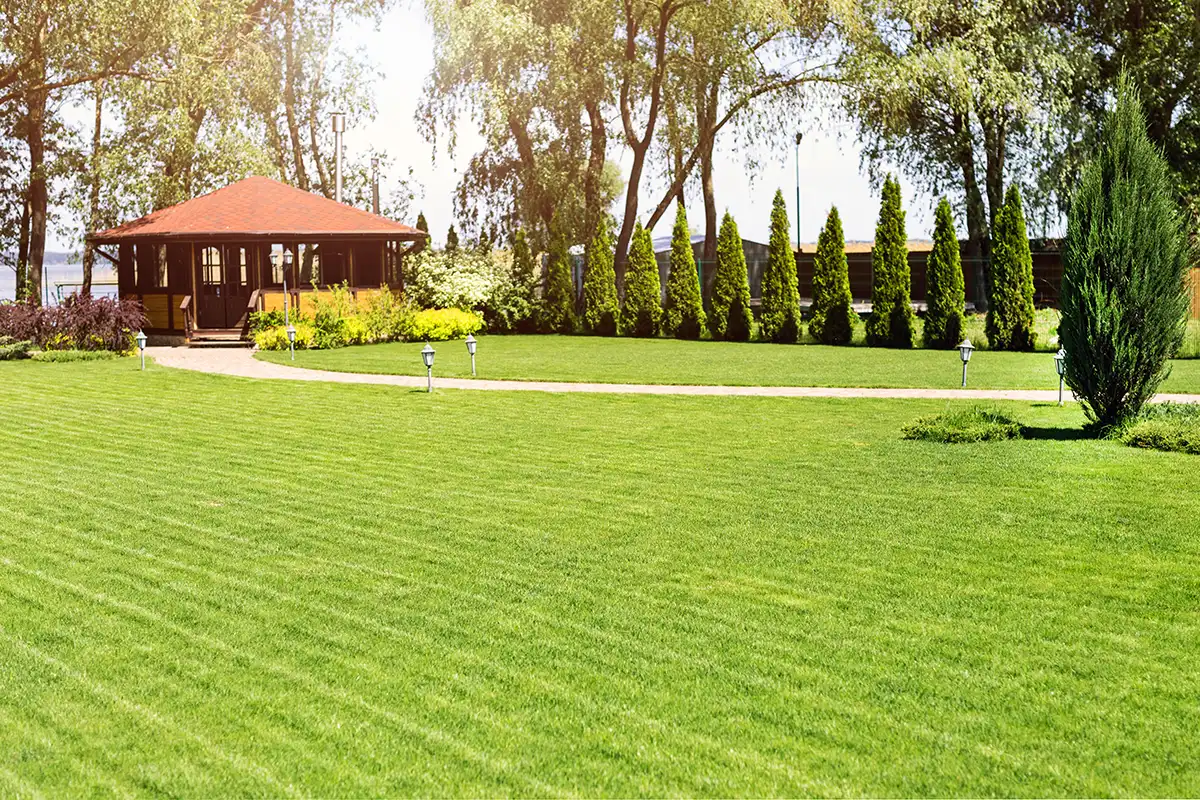 2. Plan what to plant in your small garden
The best garden ideas start with structural plants filled with beautiful, flowering plants. So use evergreen shrubs at the edge of any garden border or as punctuation along pathways. Include small shrubs such as balls or large evergreens such as mahonia for larger areas. Once you have this frame, fill in the gaps with flowering plants. Try to stick to just five or six different types and arrange them in repeating patterns for a harmonious effect. A meter or more in depth is the ideal size for a border, giving you enough room to place smaller plants in front with taller ones in the back.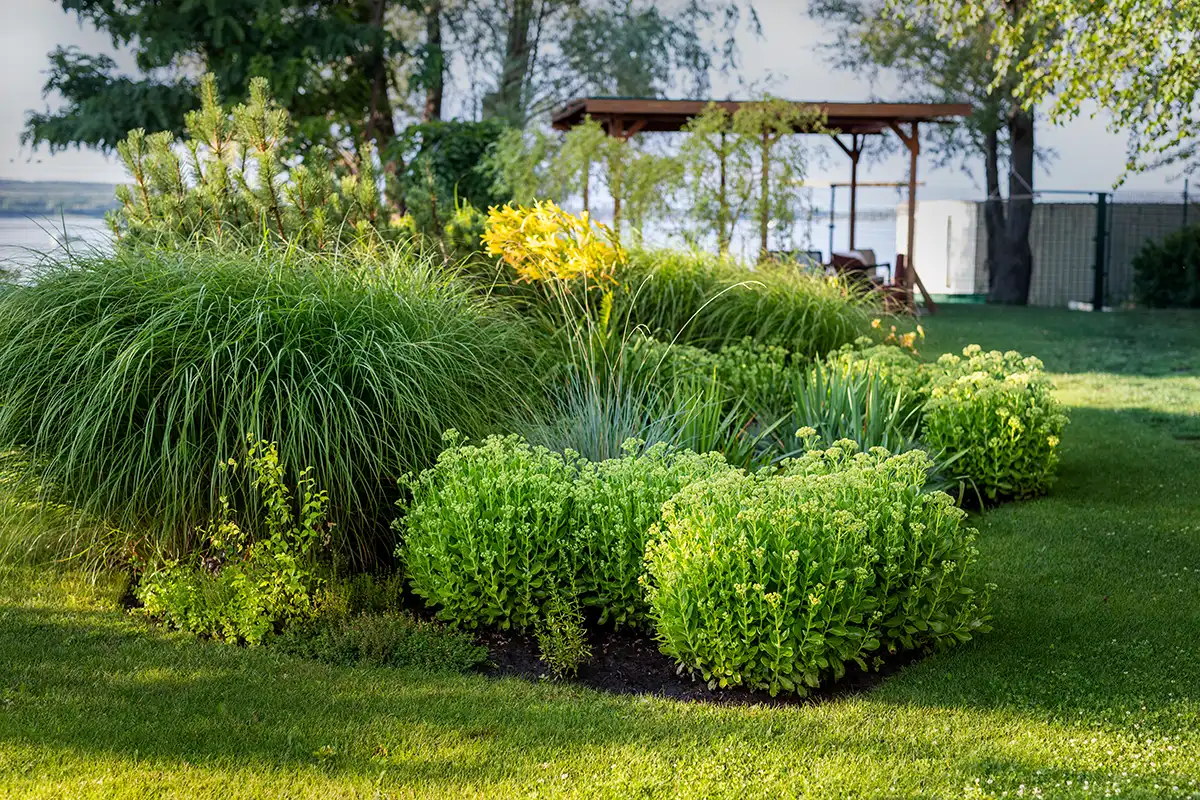 When choosing flowering plants, try to use perennials as well, so that you have some color in all seasons.
3. Trees
They block the sun's glare and can also be used as shades or you can hang a hanging chair, lights or hanging decorations from them. Trees can also hide an unattractive view or help filter noise and air pollution if you live near a busy road. They are nature's basic building block, providing pollen for insects and shelter for birds and converting carbon dioxide into oxygen.
They also give structure and architecture to the garden. A growing trend is multi-stemmed trees. As seen in the photo below, in this modern garden, multi-stemmed trees and soft plantings create a woodland environment in the front yard garden.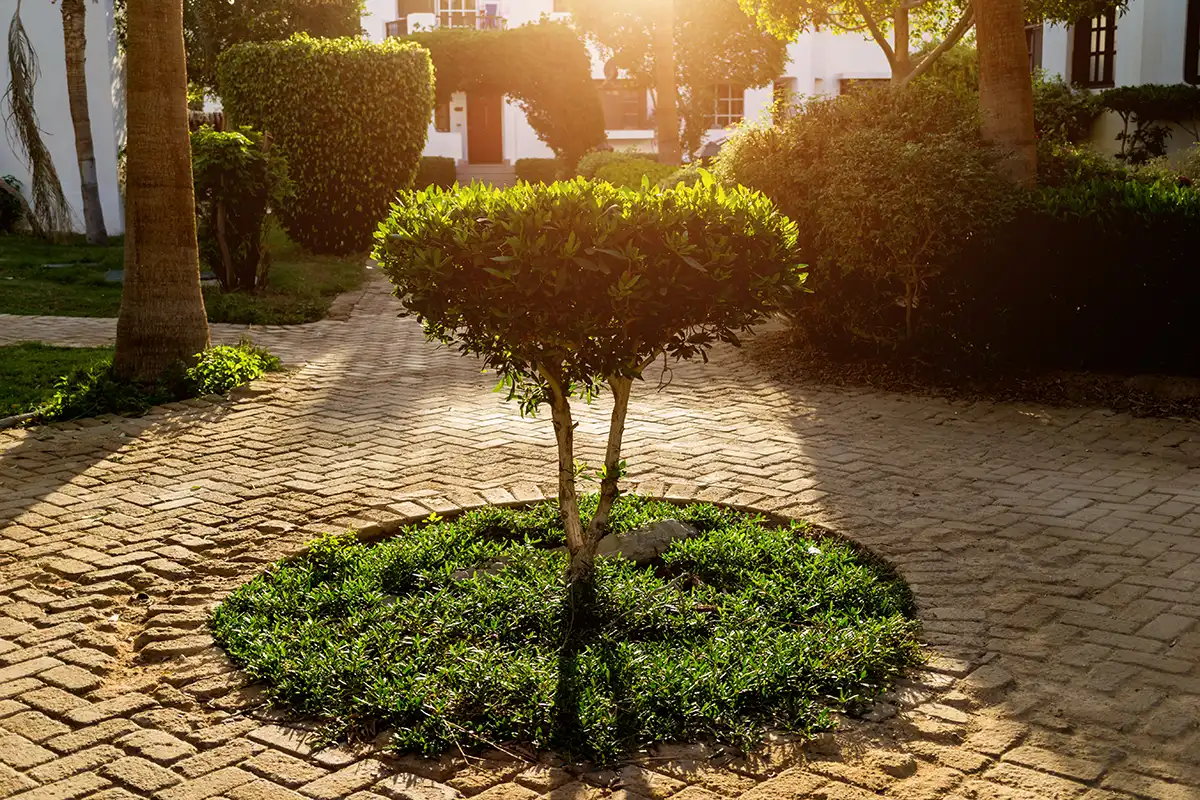 4. Beautiful flooring
The color and style of your decking and the way it is laid can provide a good design direction for the entire garden. For example, gray or white stone laid randomly will create the look of a French garden, while golden paving laid in a mixed pattern creates an English feel.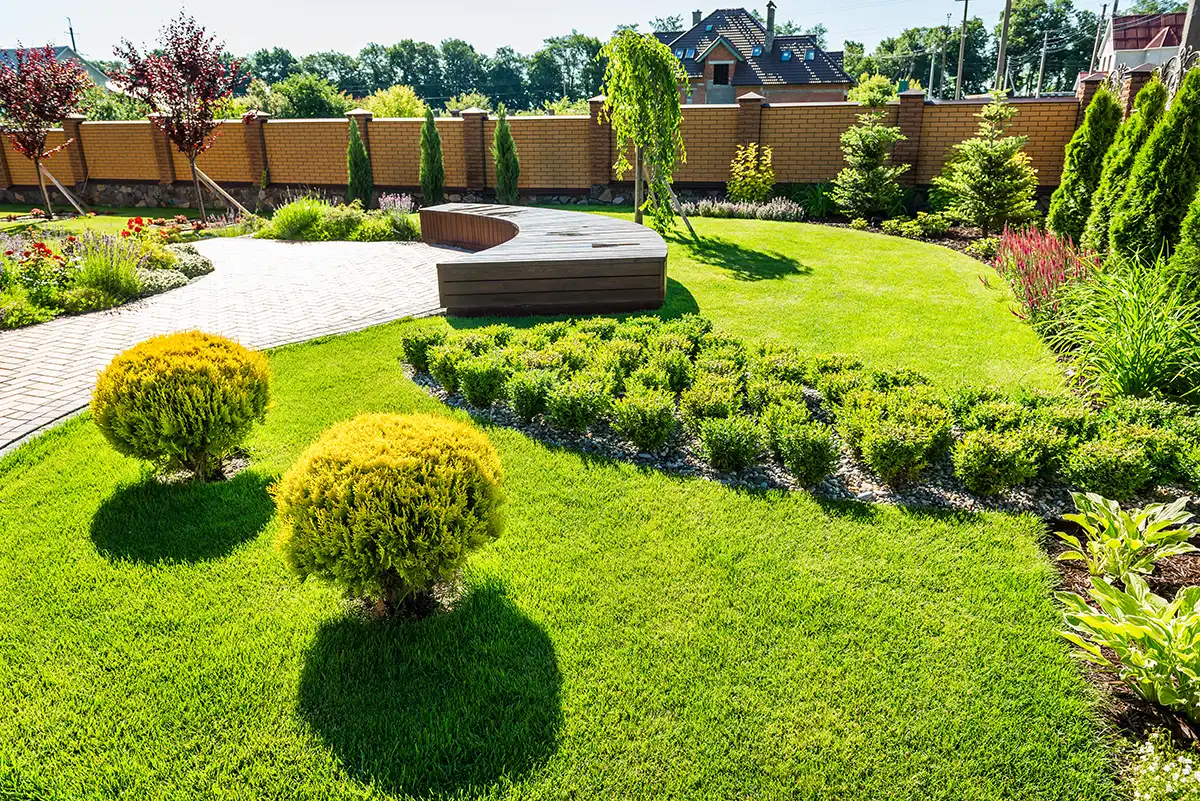 If you want to create the garden of your dreams, attention to detail is everything. Create a beautiful project by coordinating your plants with your flooring choices. For example: gray or white stone looks great with purple and white colors. The black and silver flooring looks amazing with strong colors like red, orange and yellow. Gold flooring suits flowers with soft tones – pink, lavender and yellow.
5. Different levels
If your garden is on different levels, don't worry? As seen in the photo below, the garden designer used grass steps, integrating them into the existing lawn, to connect the lower patio to the small sun terrace above. A great way to transition from one place to another in the garden without the unnecessary boring steps of cement or tiles.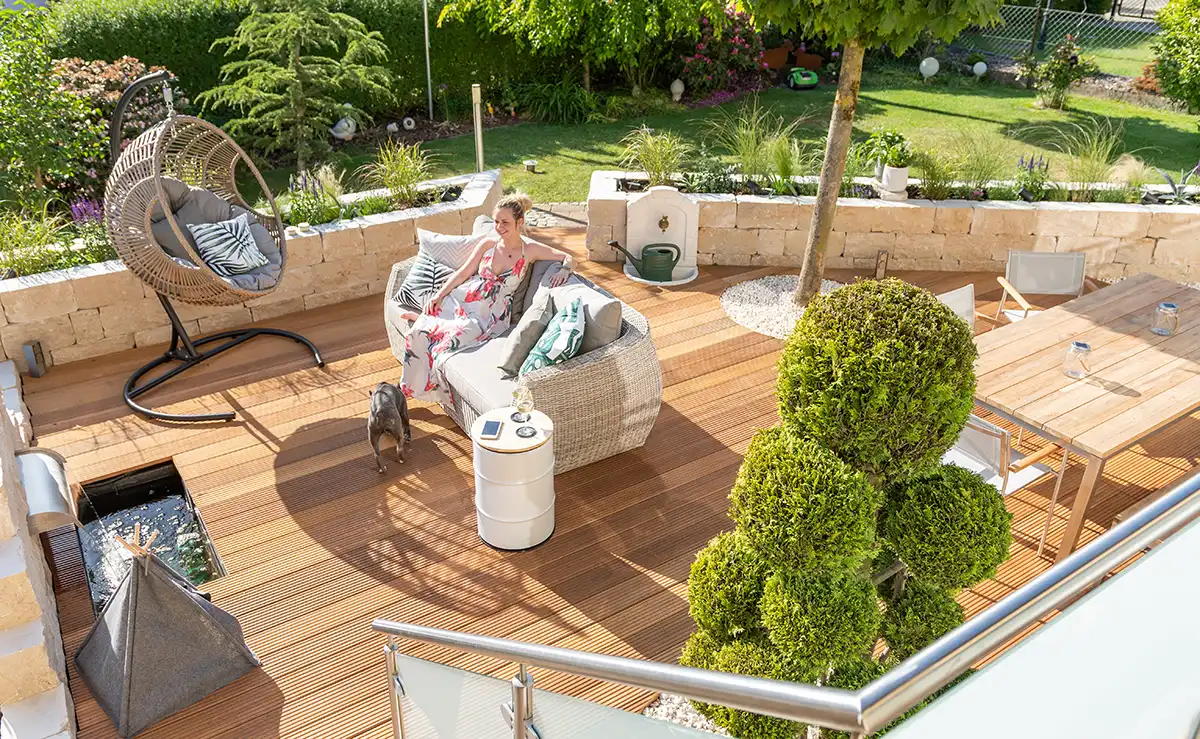 Looking for flooring ideas? If you have an uneven or sloping garden, decking is an ideal and cost-effective option for leveling it. Decking can also have split levels and include steps, making it the perfect place for a dining area.
6. Furniture in garden with lack of space
For smaller yards and patios, get a folding piece of furniture or a bench that can be stowed away when not in use. L-shaped sofas can be surprisingly compact. Larger spaces can be filled with a garden table and suitable chairs, lounge chairs or modern hanging chairs.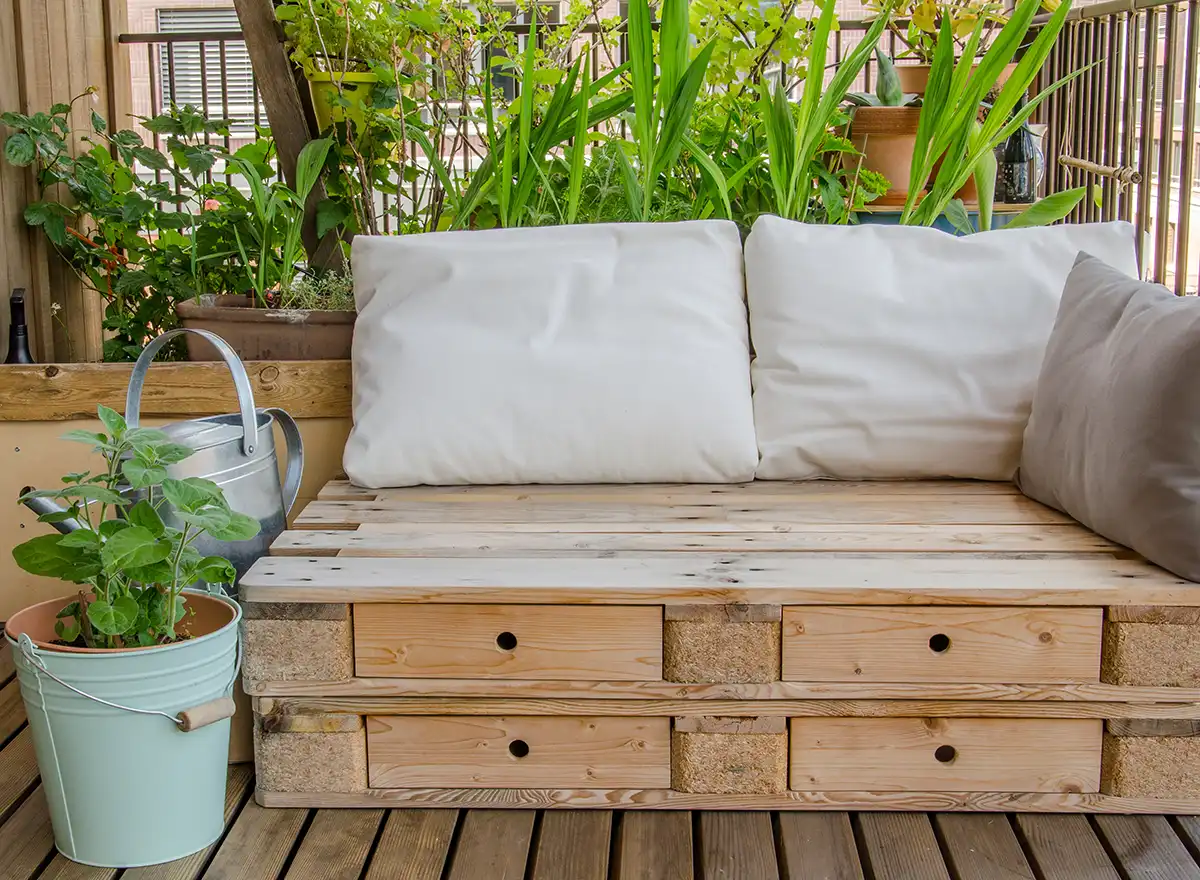 Invest in a good set of garden furniture that will last for years to come. Think about the space and leave enough room for each person to sit comfortably and pull out their chair without hooking anything. And don't forget you'll also need room to pass around the table. You're going to need more space than you think, right?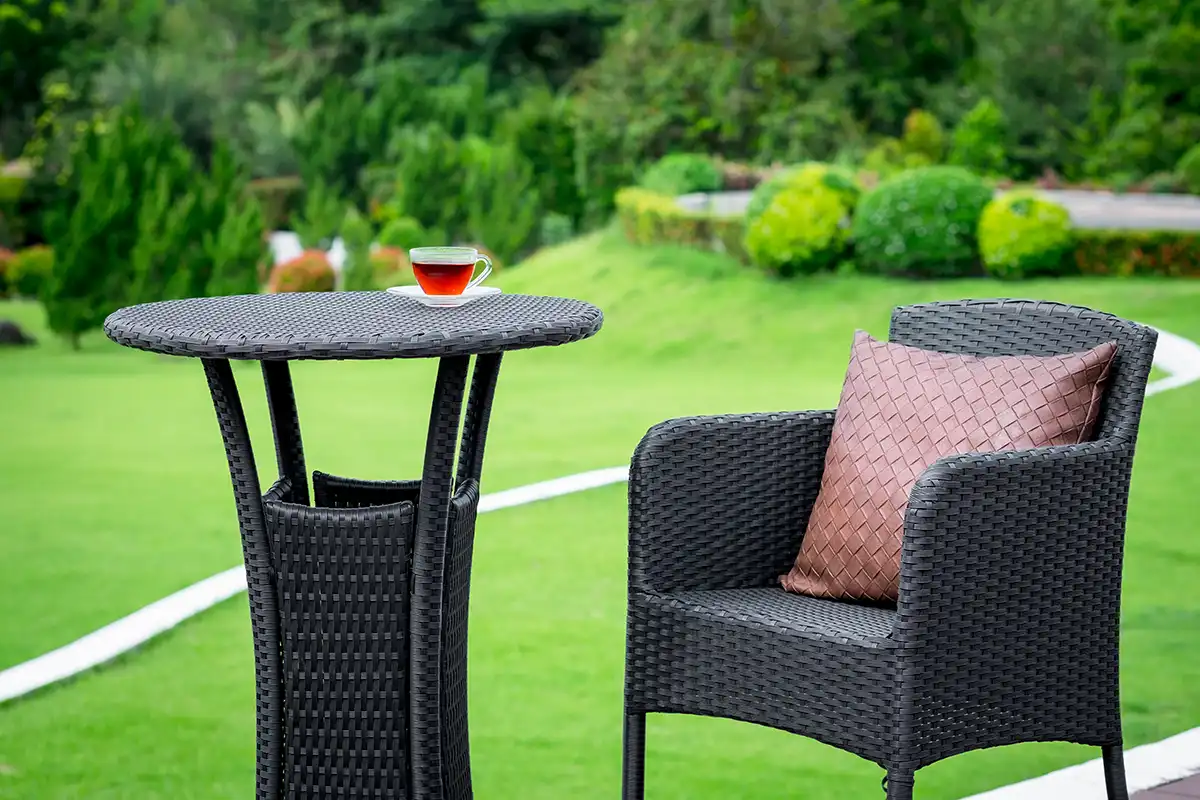 7. Pay attention to the fence
In a small garden, the fence or hedge can be the largest element, so it is very important that they look good. They don't all have to be the same, but try to provide a visual connection between them. If you can't replace the fence, paint it or dress it up with slats and boards.
8. Zoning for small garden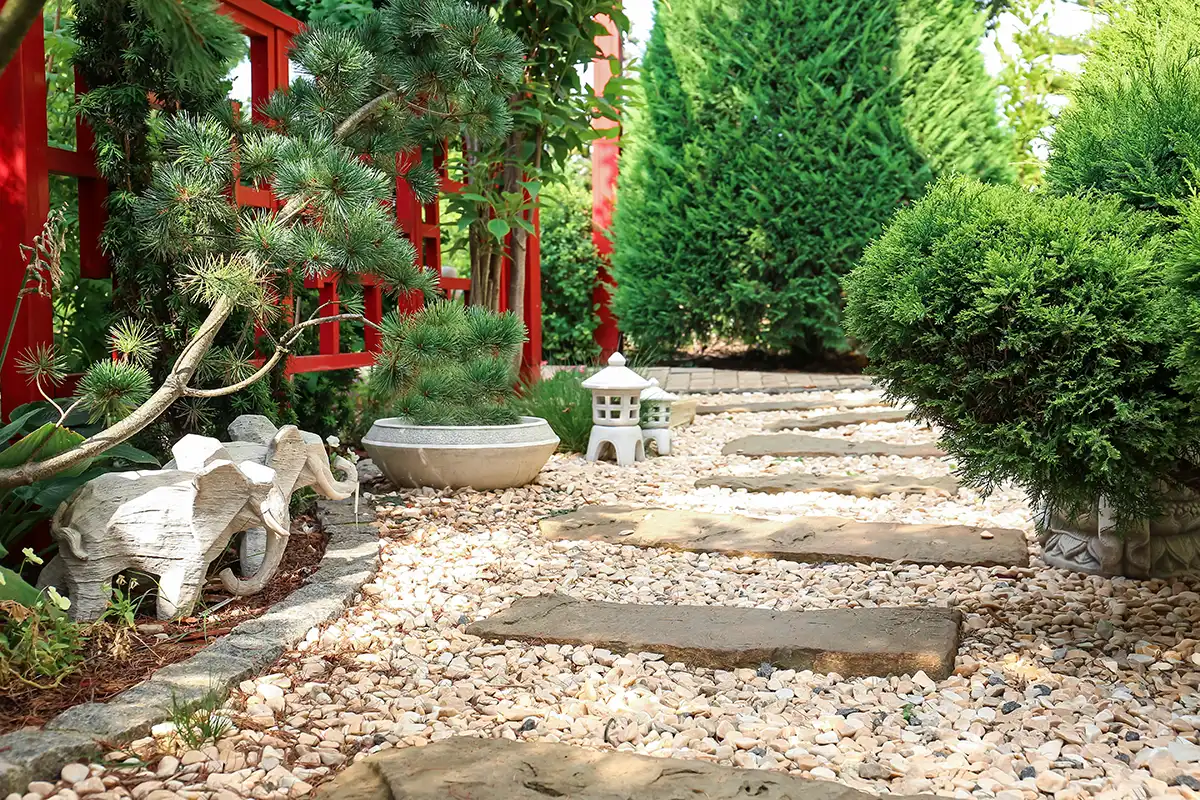 You should also consider zoning your garden to create separate sections. Use landscaping in the form of pergolas or fences or through plants. You can't go wrong with hardy rose bushes or tall bamboo. Another option is to try an array of potted plants.
9. Ornaments
The most important rule for garden ornaments is to foresee them even before planting the plants. Choose decorative elements that stand out in the center of an empty space, not too small to lose sight of and not too large to draw attention to themselves.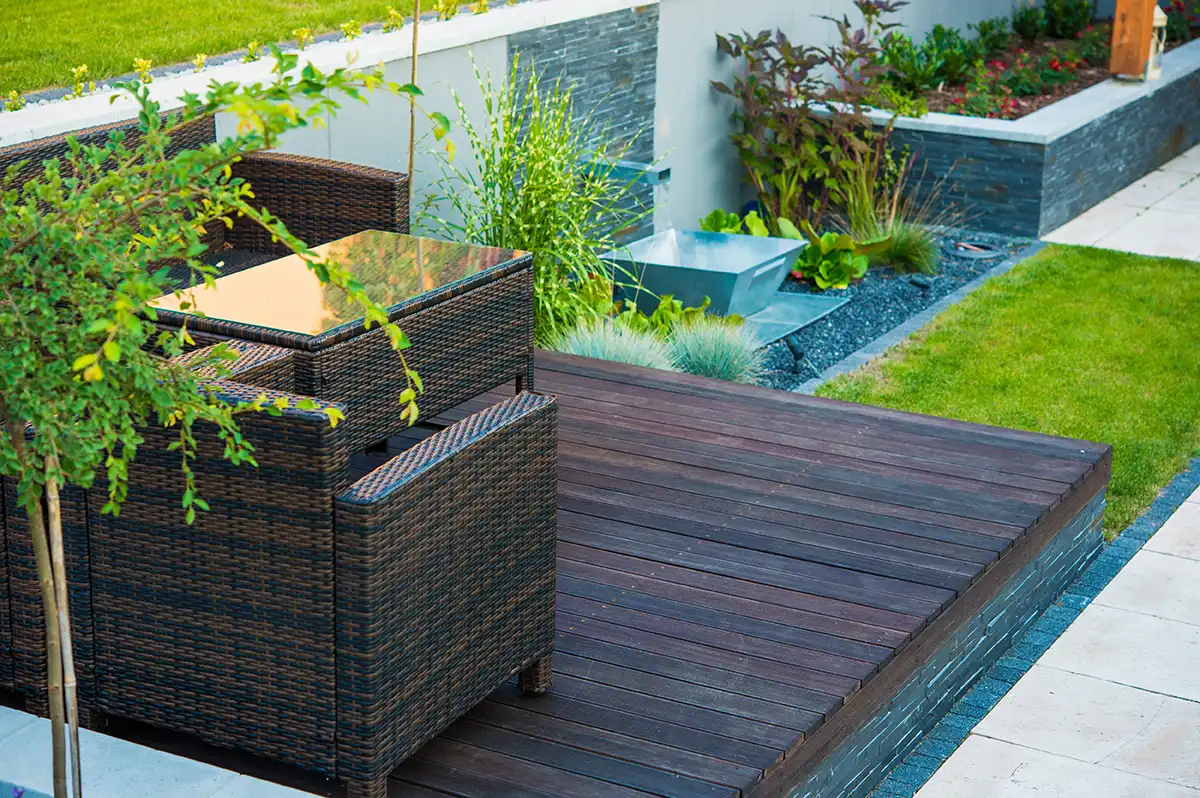 10. Make a room for your small garden
A garden shed is a great way to increase and expand your space, whether you want an outdoor office, a relaxation area or a summer kitchen. It can be the perfect place to entertain guests in the summer and can even be used as additional accommodation if required. Think of ways to make your garden more than just an outdoor space for eating, entertaining and soaking up the sun 🙂