Looking for small bedroom ideas? The design and decoration suggestions below can turn a small, narrow space into a comfortable, spacious and larger-looking room with practical storage solutions and interesting interior design.
Even the most modest box room has the ability to serve as a comfortable little bedroom, and smart use of furniture can also turn it into a multifunctional space, including useful areas for relaxation and storage.
Small bedroom ideas – storage space around the bed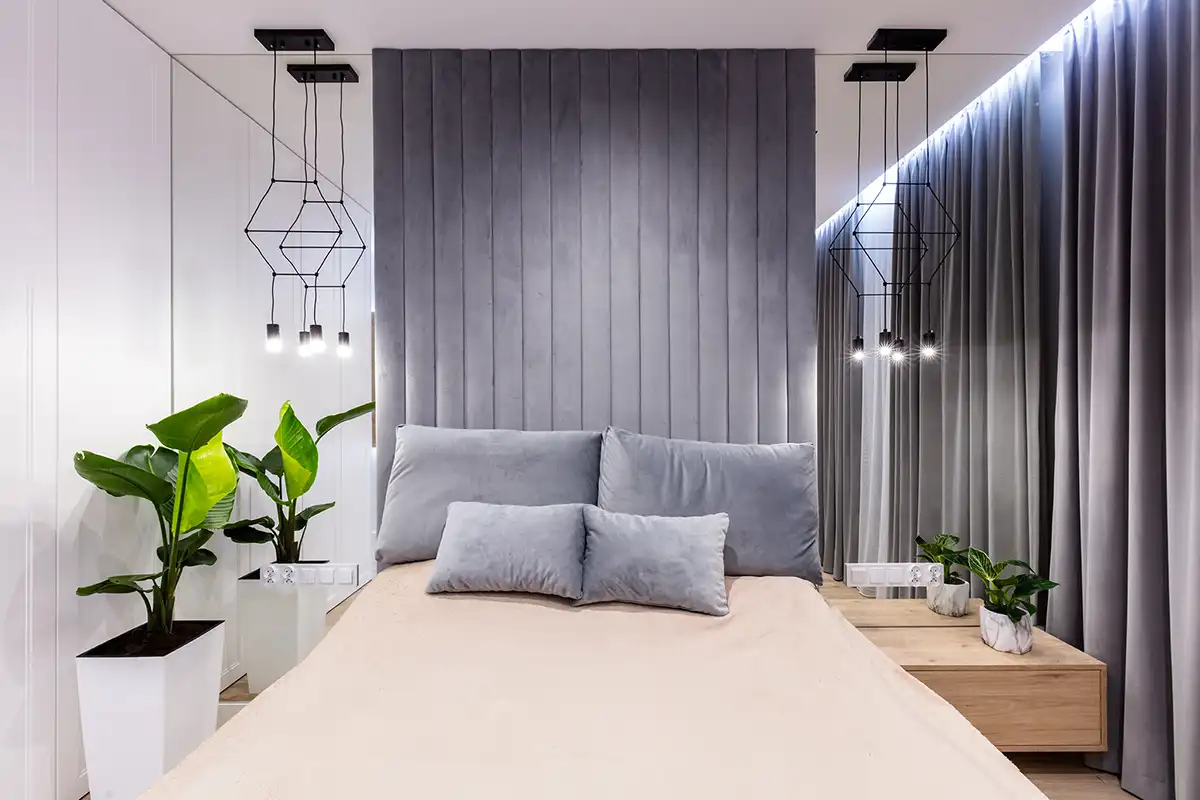 Custom closets are the most effective way to maximize bedroom storage. Building wardrobes on either side of the bed helps create a frame that keeps the eye on the wall above the bed. This allows the rest of the walls to be free and to have more simplicity, and you could use them for decoration with pictures or a mirror.
Small bedroom ideas – consider adding mirrors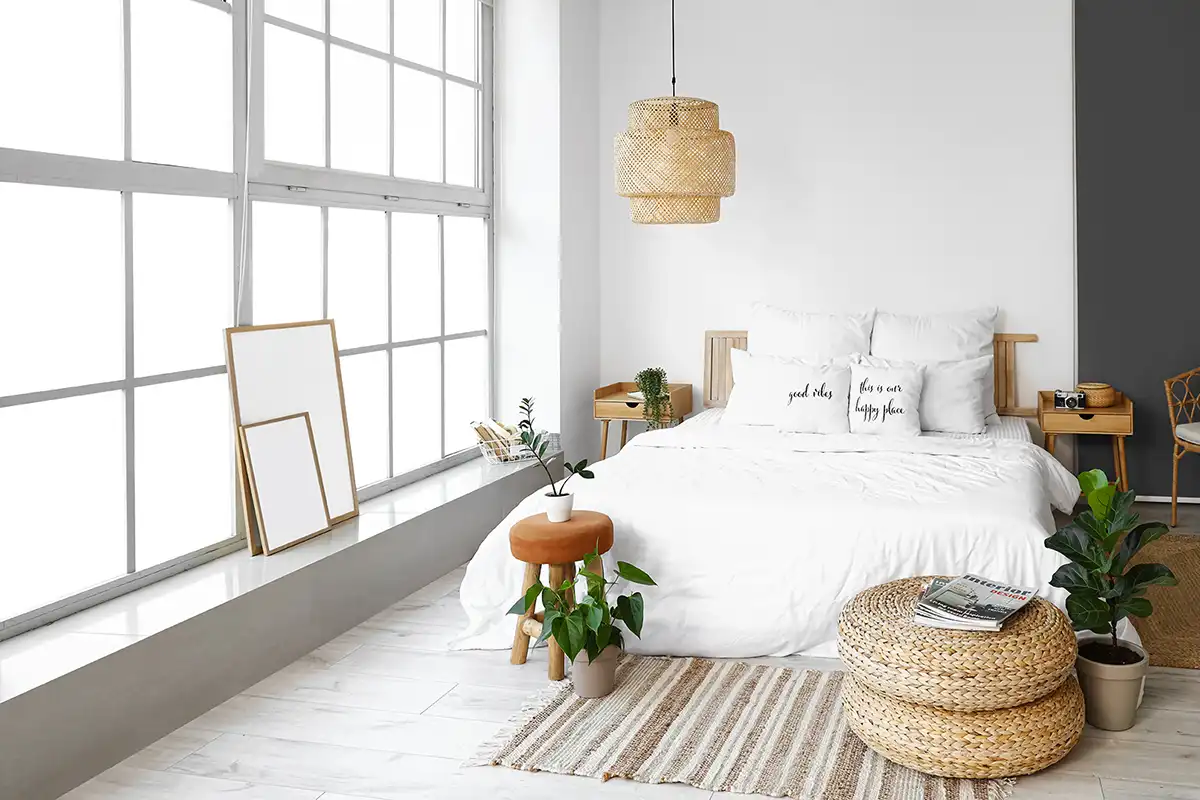 Double the feel of a small bedroom by using reflective surfaces to create the optical illusion of a continuous space. Who hasn't walked into a bar and thought it was double the size, only to realize it was a clever use of mirrors? Mirrored wardrobes and mirrored bedside tables are used in the compact bedroom to achieve the illusion of a larger room than it actually is. Consider where you can best place reflective surfaces when designing the layout of your small bedroom.
Create the illusion of space with tricks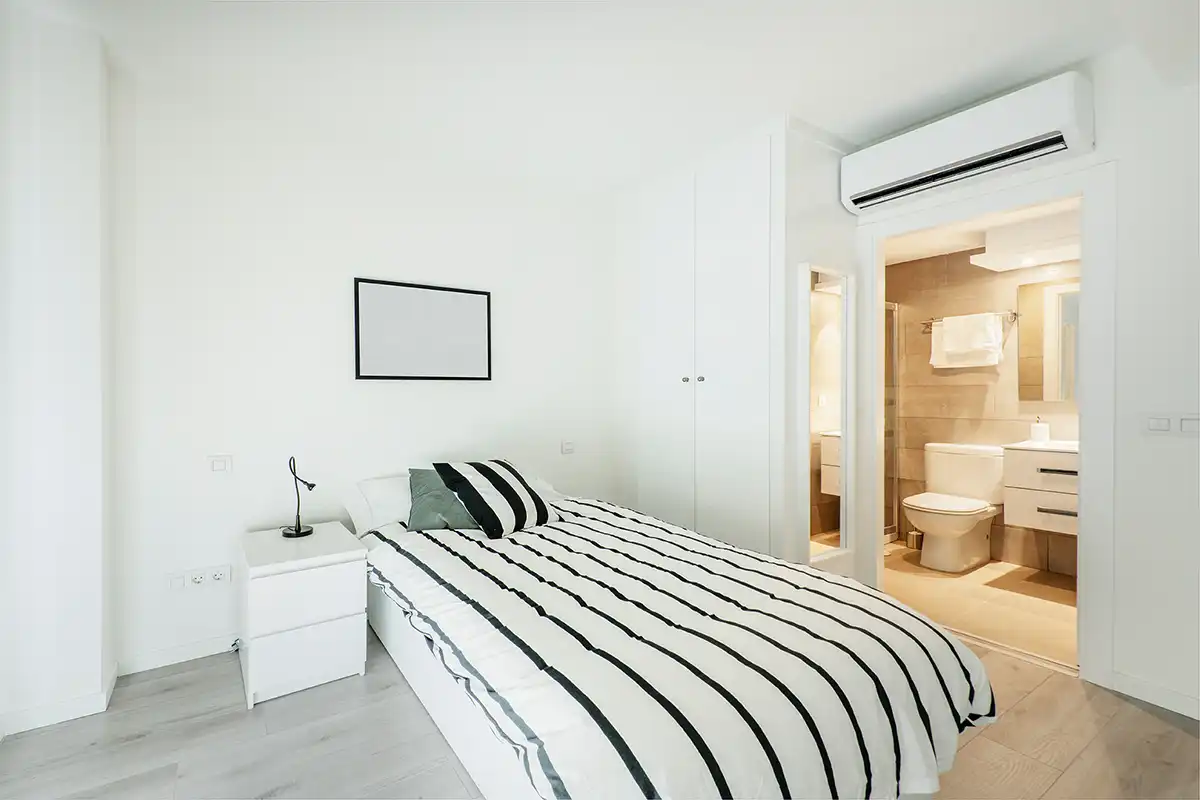 Paint is a great solution to so many decorating problems. A splash of color can instantly help liven up a space. It can also be used in a way that helps make a room appear larger. Take for example this small bedroom, where a combination of colors has helped create a border and therefore created a new perspective for the walls. An optical illusion of sorts.
Use the chest behind the bed for storage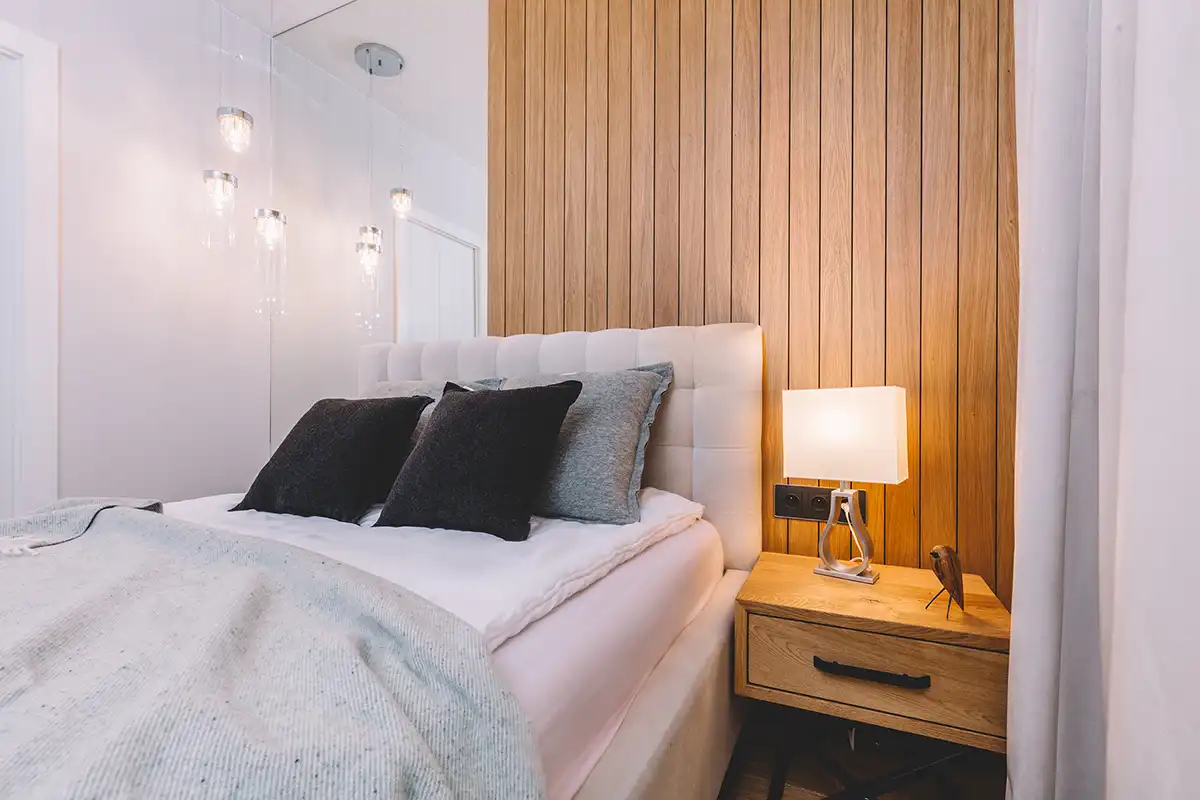 If the space is not enough, remove the usual chest or tray behind the bed and use a piece of furniture similar to the one in the photo with a storage gap and an area where you can put things. This means you can do away with bulky nightstands as you will have a convenient place to put your books and other small things. And as you can see, you can also install night lights on top.
Small bedroom ideas – consider a built-in wardrobe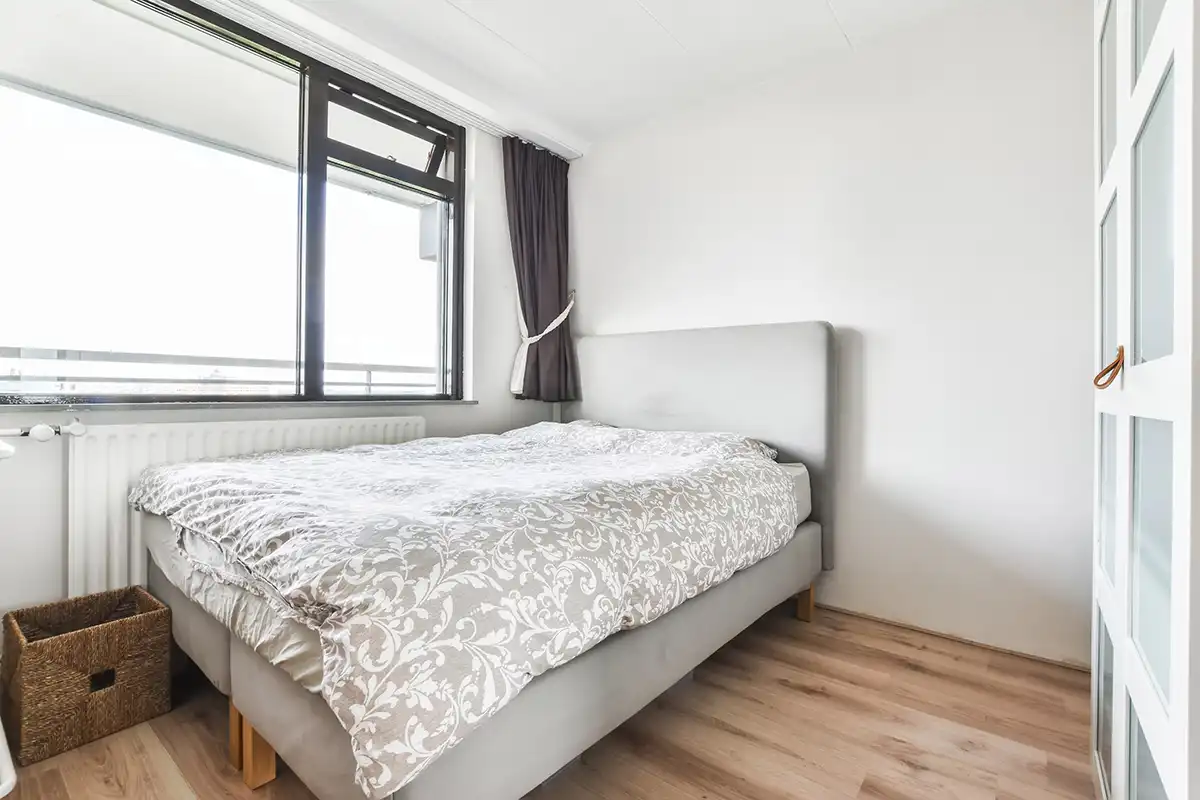 Whether your small bedroom has alcoves or awkward spaces originating from running beams or columns, try to make the most of them by creating smart storage solutions. Shelves are ideal for books and small things that you want to be more accessible or for decoration, while cabinets are ideal for storing larger items.
Use hanging furniture
Hang storage furniture on the wall instead of using a bedside table that takes up space on the floor. This will immediately free up space in the room.
Use uplifting colors
Using an uplifting color like sunny yellow can help liven up any small space, just be mindful of how you use the color. Painting the bright color halfway up the room will help you highlight the lower half of the room. Finish the rest of the walls with white or a similar neutral color.
Mount lighting on the wall
Wall-mounted lighting in a small bedroom can help free up much-needed surface area with traditional table lamps.
Stands for vertical storage
A ladder rack is a great way to get the benefit of shelving while still having the flexibility to move it around when you want to change things around. This one is perfect for that tight bedroom space, but it could work just as well in a bathroom or a small living room.