Check out some beautiful black and white bedroom ideas with accent color.
artjafara /  stock.adobe.com
The monochrome range is a trend – but it's not the first time. Bedrooms, simple or classic, add sophistication to any room, offering a sophisticated style that is always in fashion. Intended for relaxation, the bedroom is the place where we rest after a hard day. Whether they're white, minimalist, or bold, luxurious or striking, all of these bedrooms below contain contrast and depth to enjoy.
Black and white Bedroom Design Ideas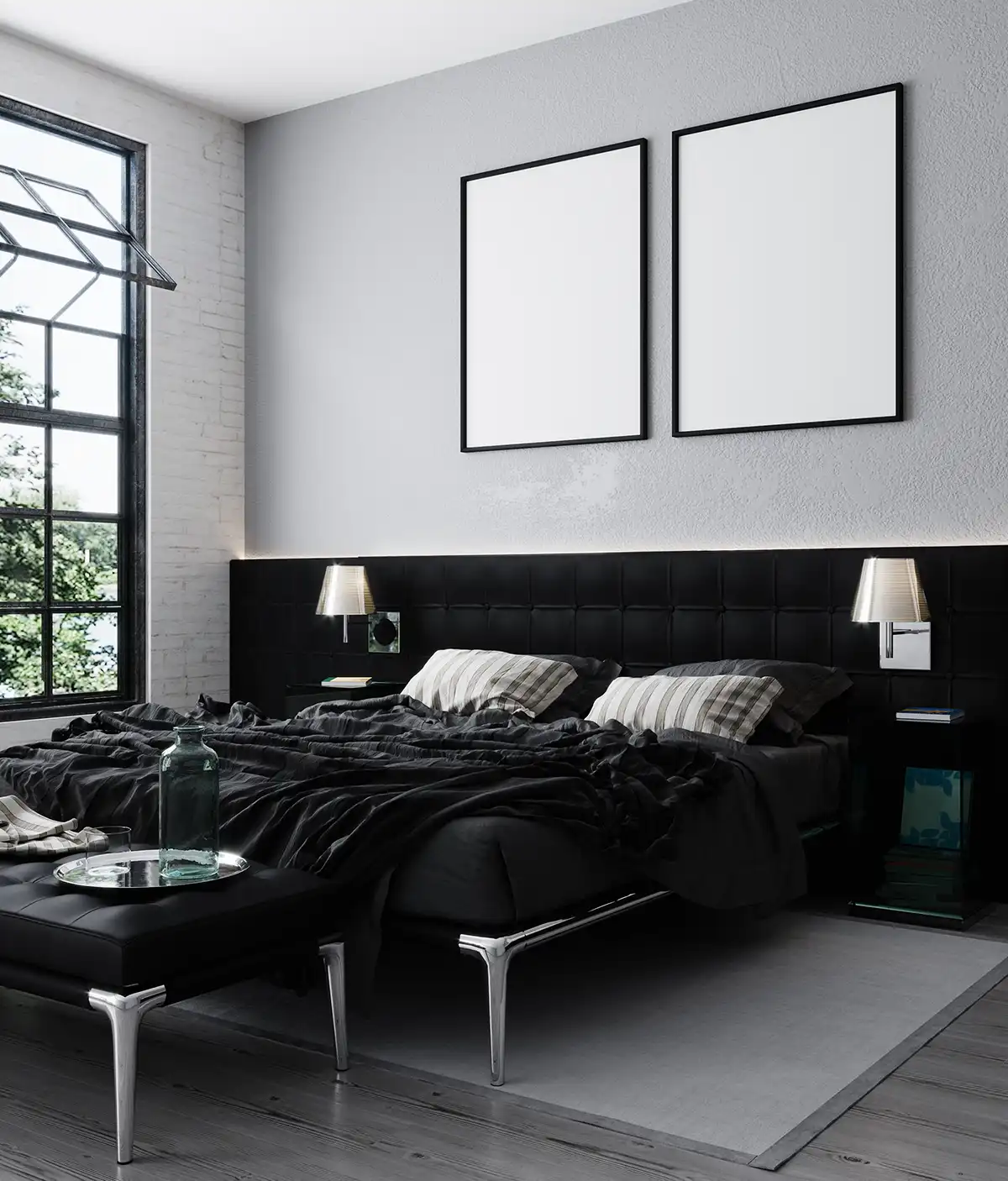 In this black and white bedroom, a comfortable ottoman sits in front of the low bed.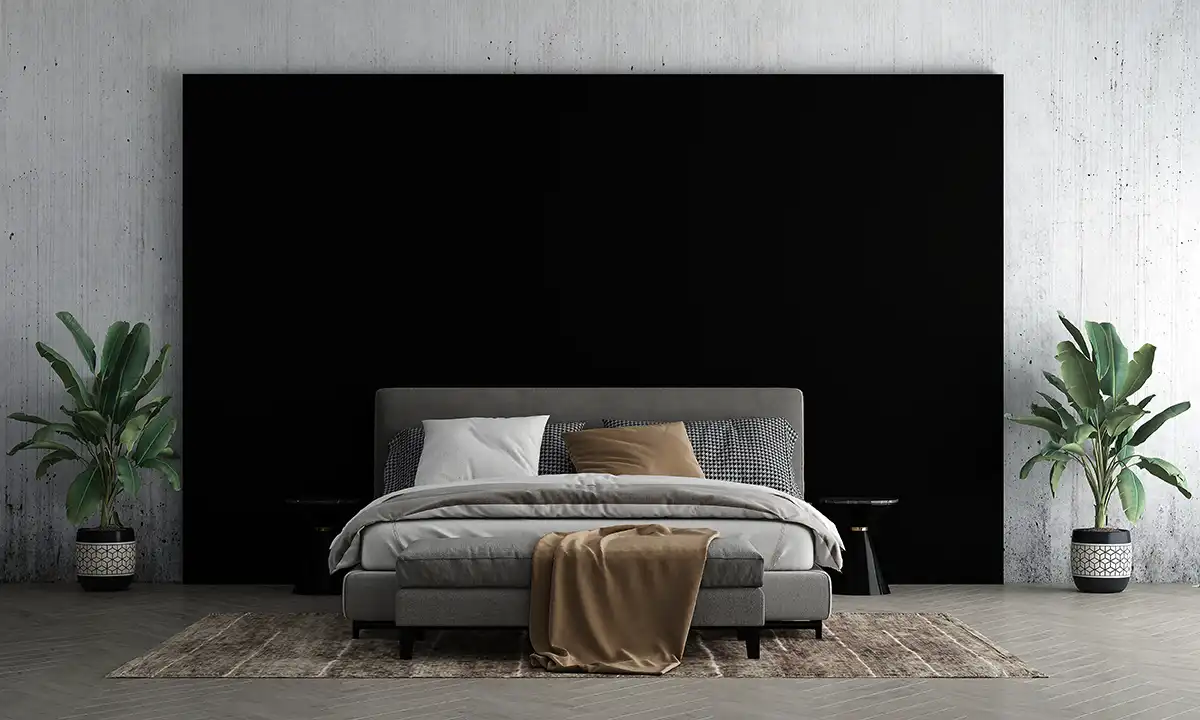 teeraphan /  stock.adobe.com
Simple and minimalistic,
this space oscillates between 18black and white or gray and black (as well as brown) in turn. Large panels above the bed and original-looking carpet provide a solid impact.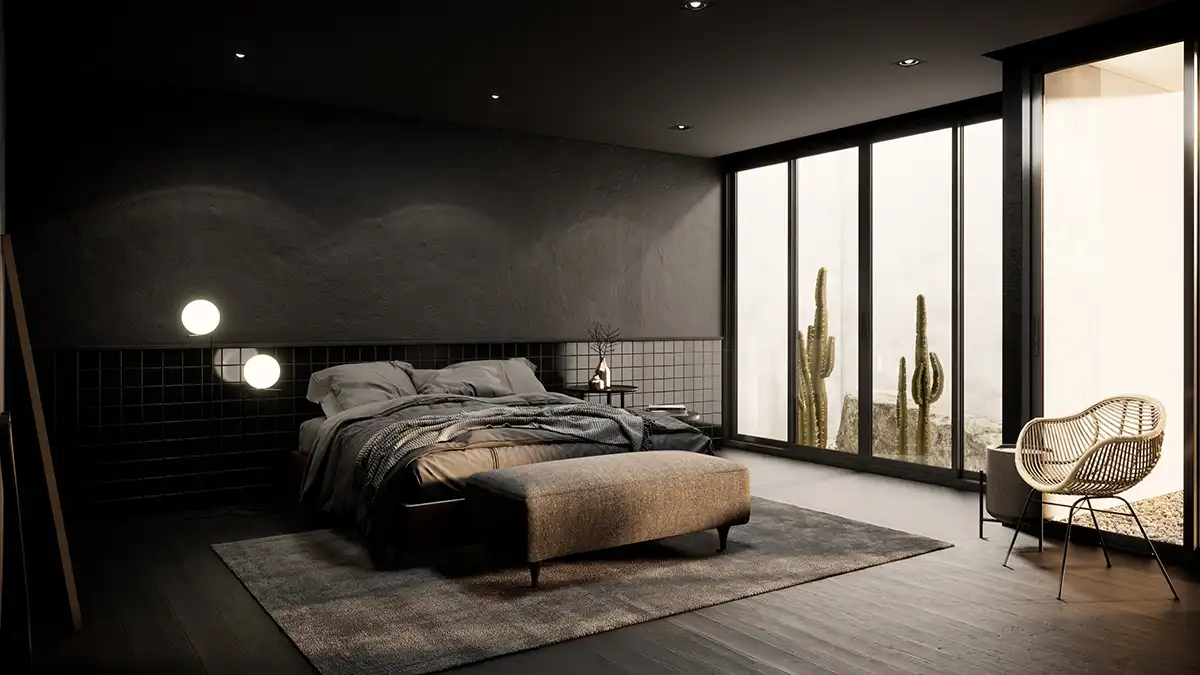 CREATIVE WONDER /  stock.adobe.com
Here, textures take center stage in this modern glamor bedroom in black and brown (a slight departure from the theme).
Check out some other samples below.

Dariusz Jarzabek /  stock.adobe.com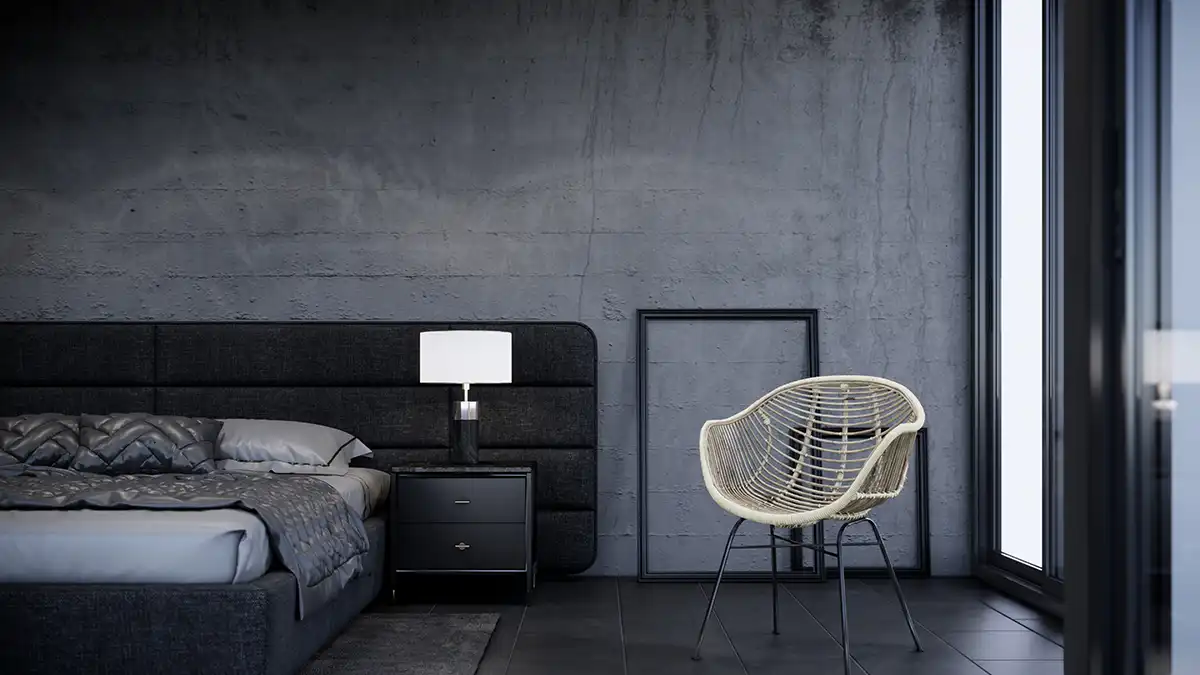 CREATIVE WONDER /  stock.adobe.com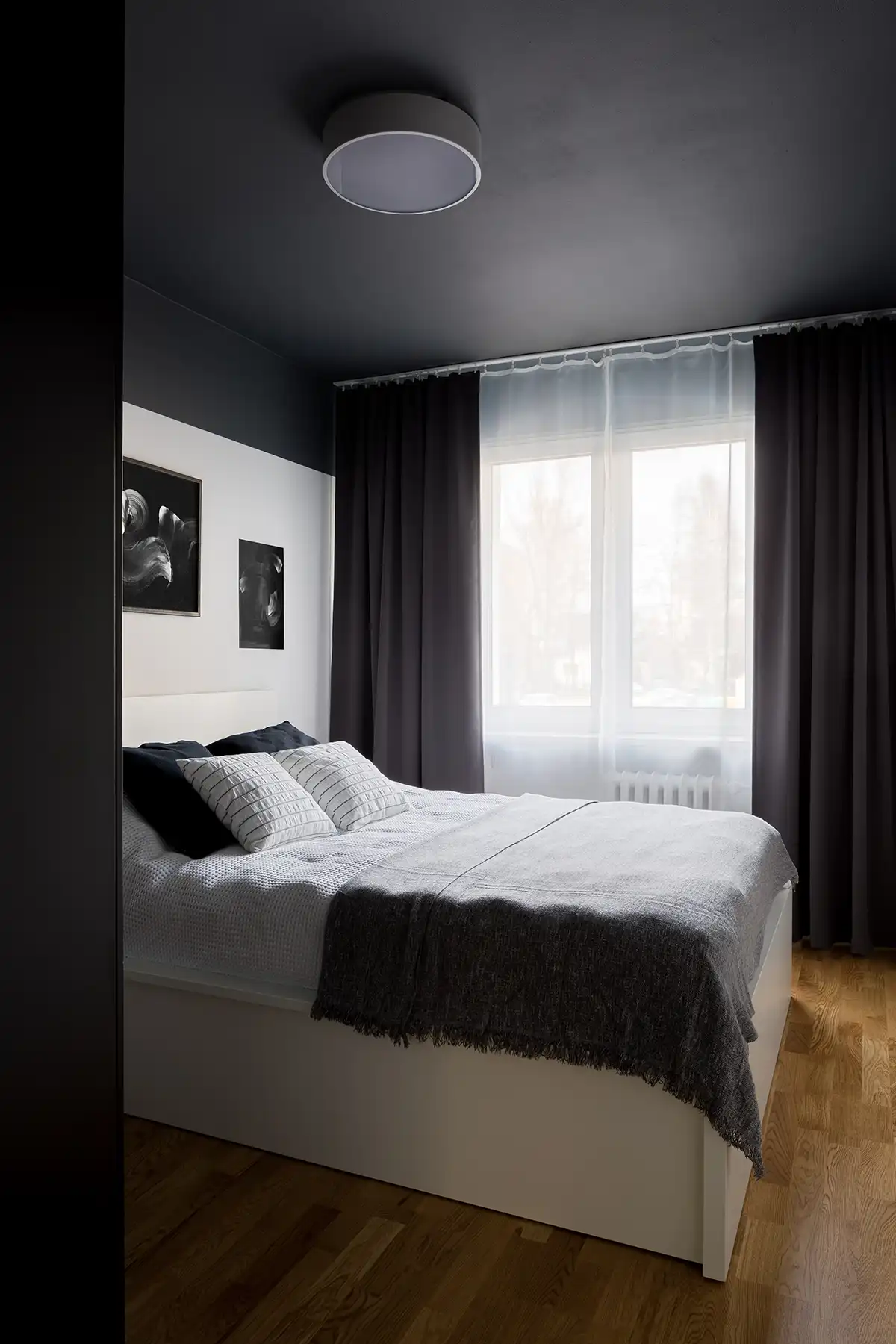 Dariusz Jarzabek /  stock.adobe.com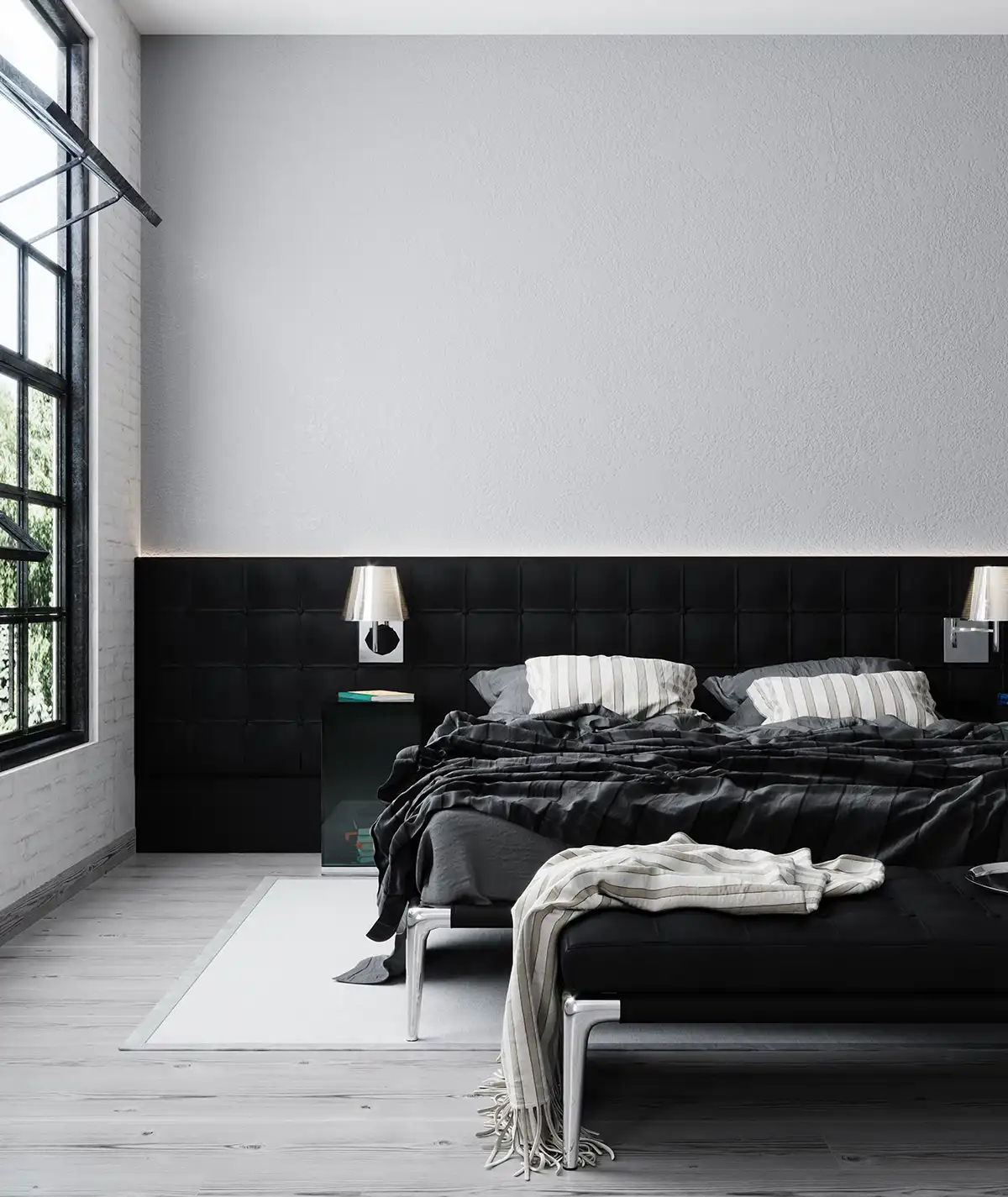 Liliia /  stock.adobe.com