Modern Small Bathroom Design ideas and sample photos. Are you looking for modern ideas for a small bathroom that will make the whole space look bigger? That's how it is with most of us. The lack of square footage, limited natural light and the number of lighting fixtures make a small bathroom one of the most challenging spaces for design and decoration.
But done correctly, the whole room can look bright and spacious. And no, you won't have to spend millions.
These small bathroom ideas go beyond utilizing the maximum available space and prove that bold design elements can be incorporated even into the smallest spaces. Your small bathroom might just be your next favorite room. Here are some ideas and tips on how to achieve this effect.
Small Bathroom Design's and Ideas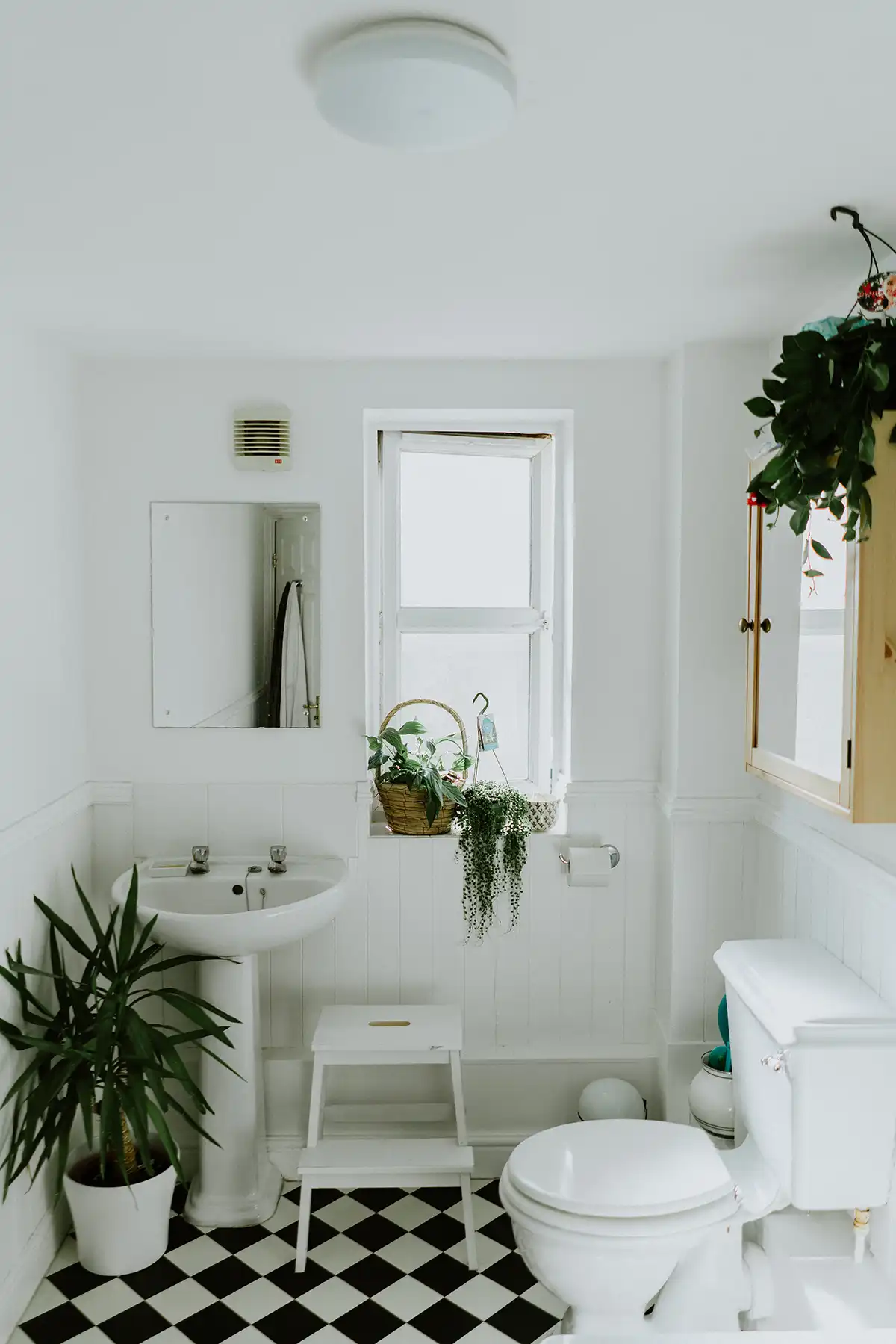 Use a bright green растение that descends from the ceiling, which also contrasts with your walls. Small handy towel basket carelessly placed in the corner looks more than fantastic.
Black is always fashion color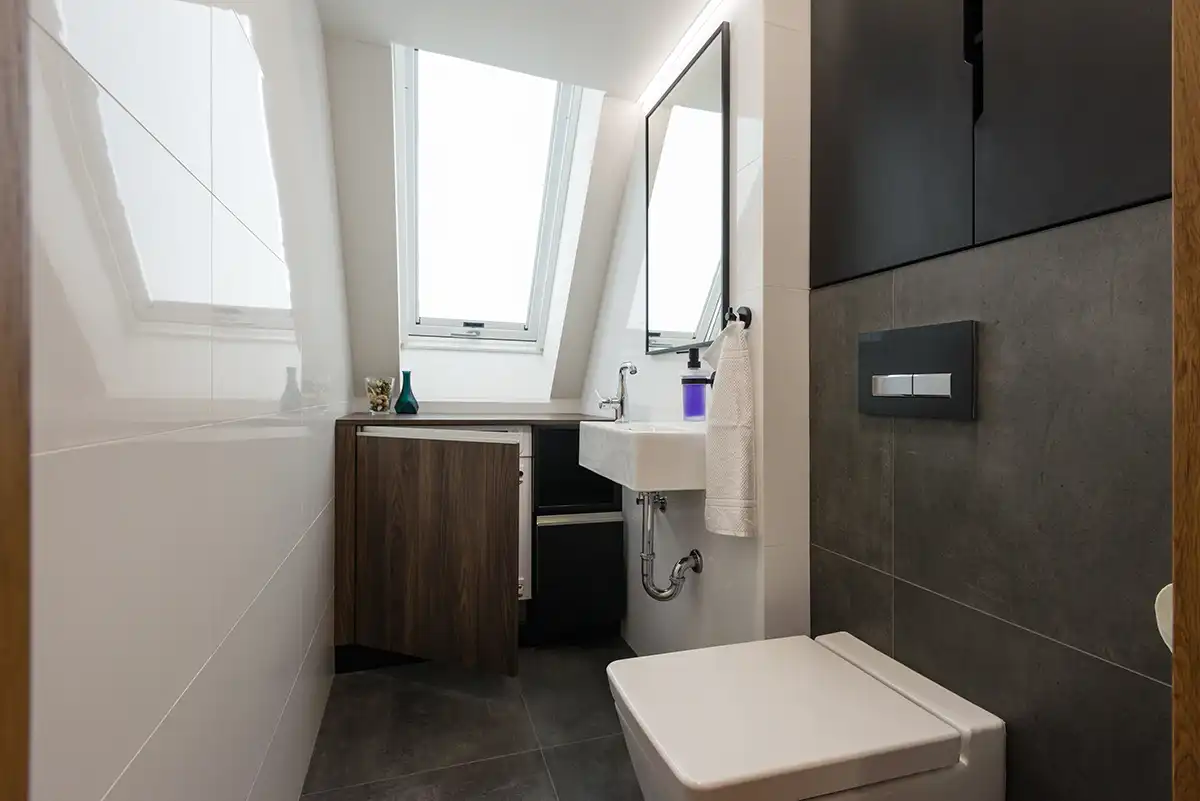 Using dark colors, and in this case black, reflects the little light you have in the space. This will also draw attention to the lighting fixtures, so you still need to choose them carefully – bulbs that bring in a lot of light, shapes that you don't mind being quite expressive. It's hard to maintain because every drop leaves a trail but otherwise it looks really wonderful.
Small Bathroom Design with mosaic tiles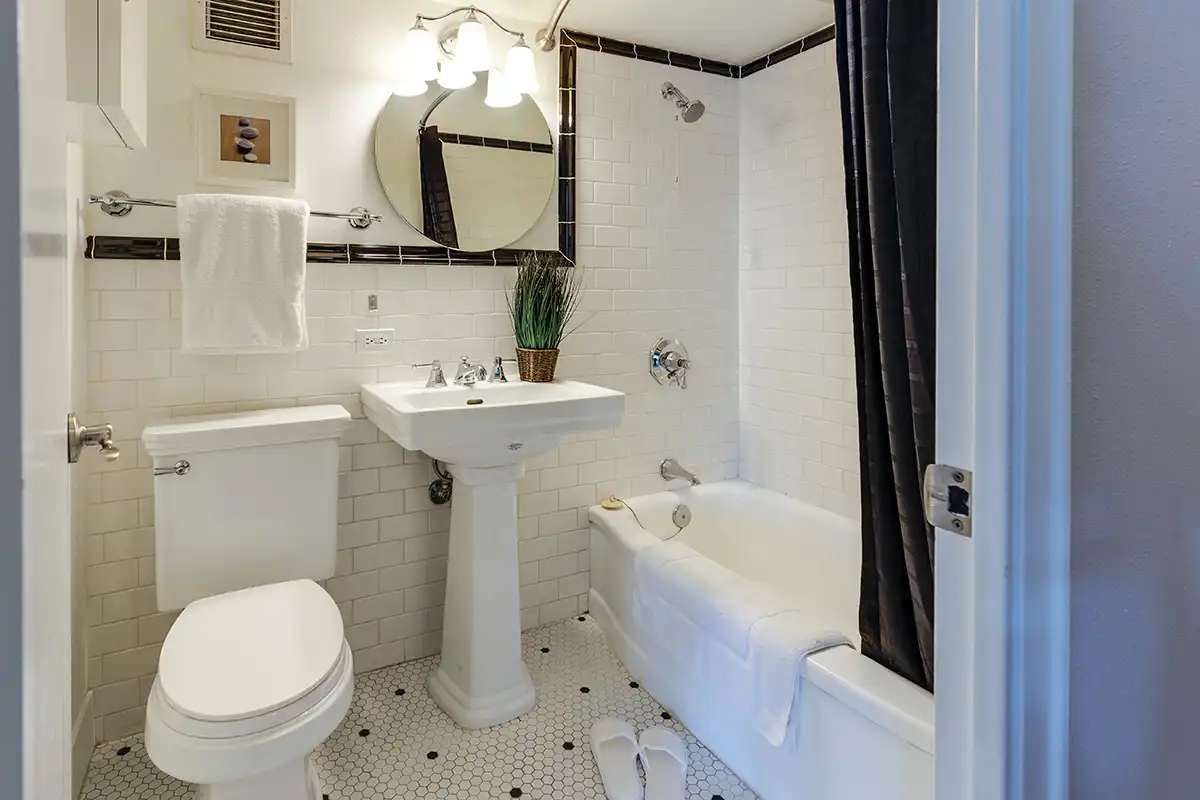 When designing a small bathroom, small tiles are effective and can be spread from the floor to the ceiling. For the smaller walls of the bathroom, use small tiles and for the larger walls, larger ones. This will create the feeling of a larger bathroom
Hide the pipes with the plant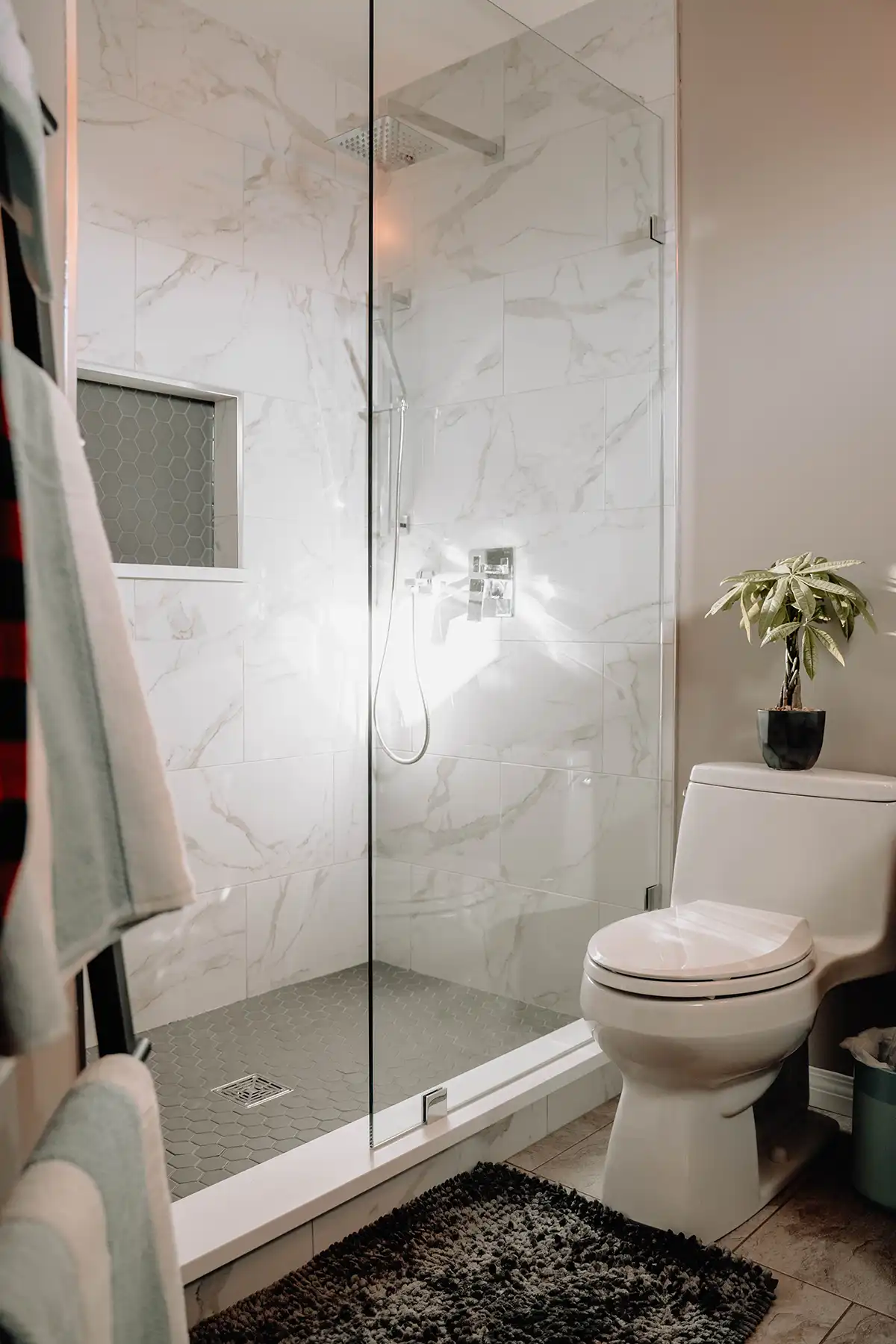 If you live in a apartment building where the pipes run through the bathrooms and are not hidden, use a hanging extension to hide them. Although you may be disappointed by some things in your small bathroom that you don't have the means to fix, such as ugly pipes or a crowded closet, you can always use a plant to distract attention from these places.
Use rich design colors in your small bathroom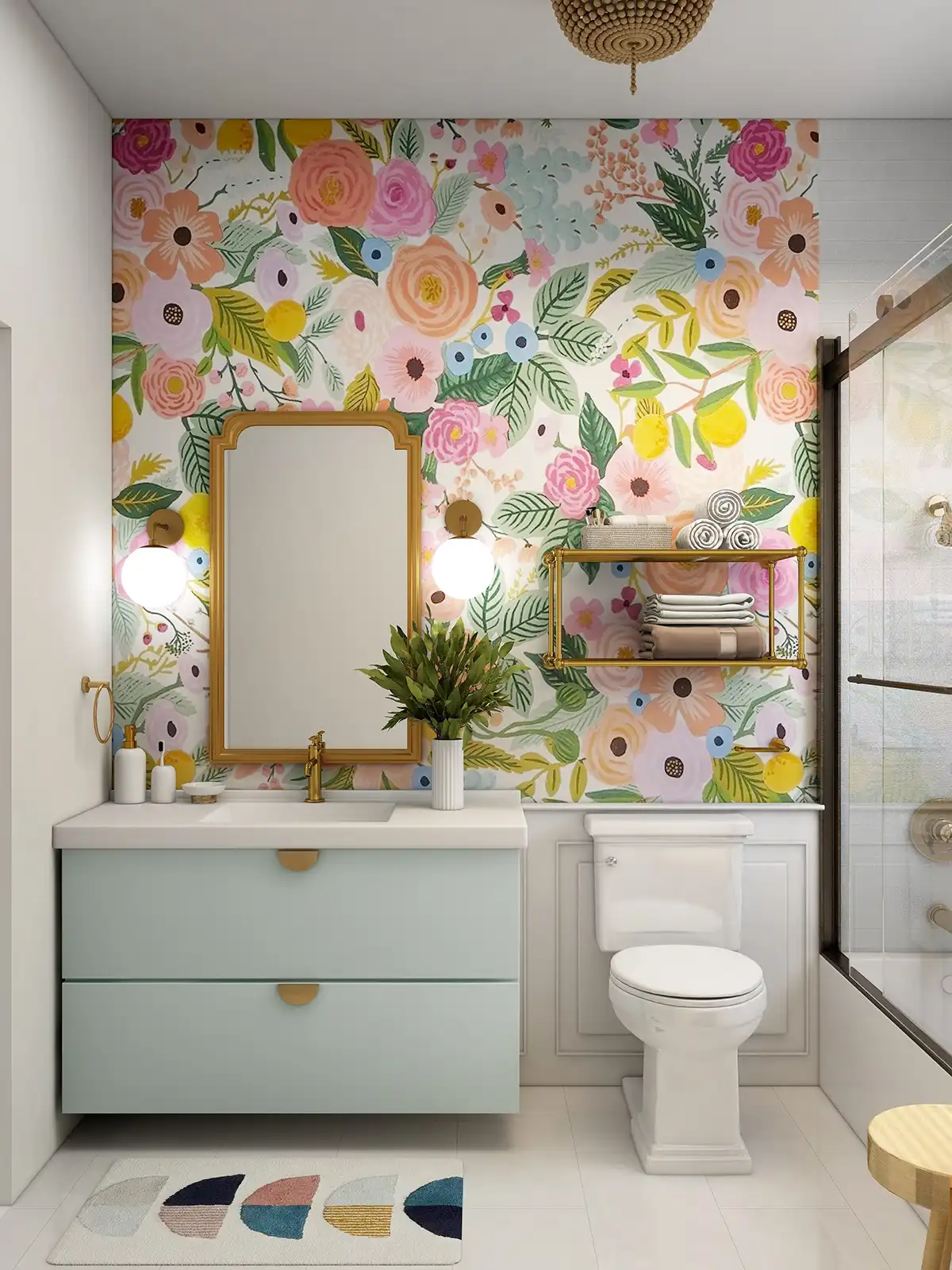 This really small bathroom doesn't offer space, but instead it offers color, and a lot of it. In fact, it looks more like any other room, but not white, and this effect is achieved only by one colorful wallpaper.
Design with stylish tiles for small bathroom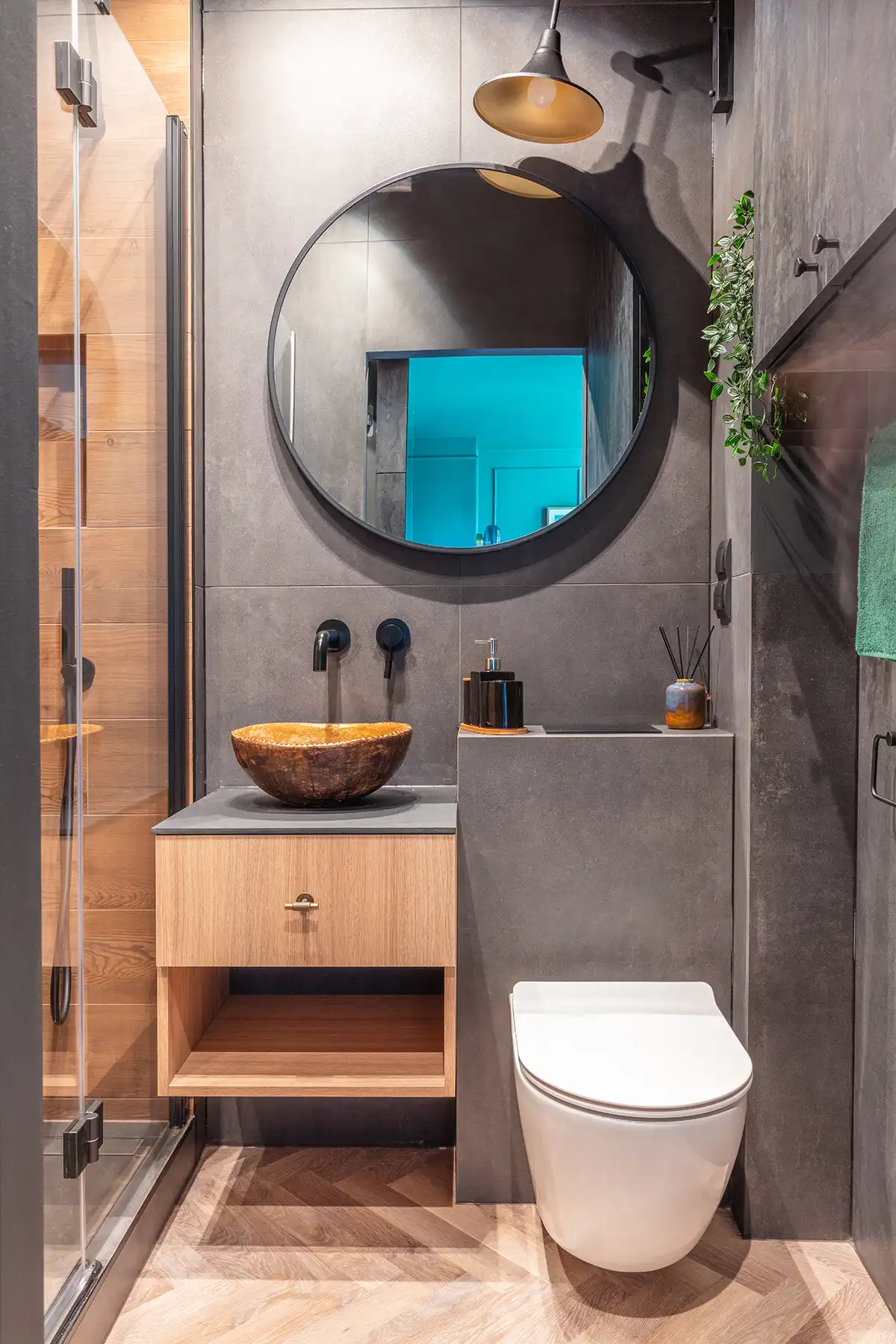 Smaller square meters of space means less space for decor, but when you choose striking tiles like the ones above, who needs more? The colors and patterns in the ceramic tiles instantly brighten up the room with their individual style.