One beautiful bathroom with 10 different looks, it's like a day that repeats itself. A day where you have to do the same thing over and over until everything is just right. It's the same bathroom space redesigned in 10 different ways, visualized by Black Razor.
BlackRazor / behance.net
Here we look at alternatives in every aspect: color scheme changes, wall treatments, different styles of bathroom furniture and new mirrors. Each change leads to a different atmosphere in the room. Which style would you choose if you could do it over again? We present you 10 bathroom designs and maybe you will like one of them.
One bathroom designed in 10 different ways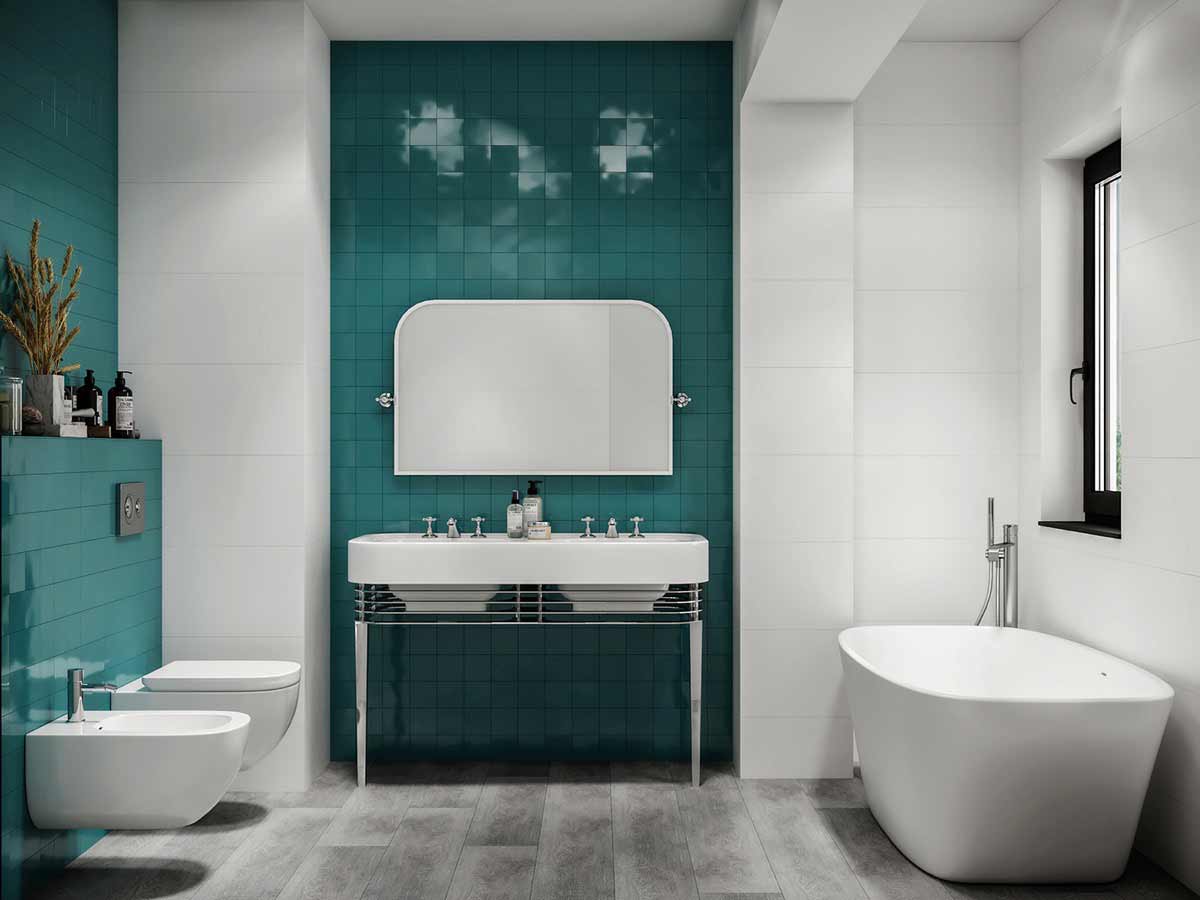 BlackRazor / behance.net
This colorful design uses small blue tiles covering both walls from floor to ceiling. The small size of the tiles makes the room appear taller. Their glossy finish prevents shading in the already small space. The double sink and wide mirror help to divide the space nicely.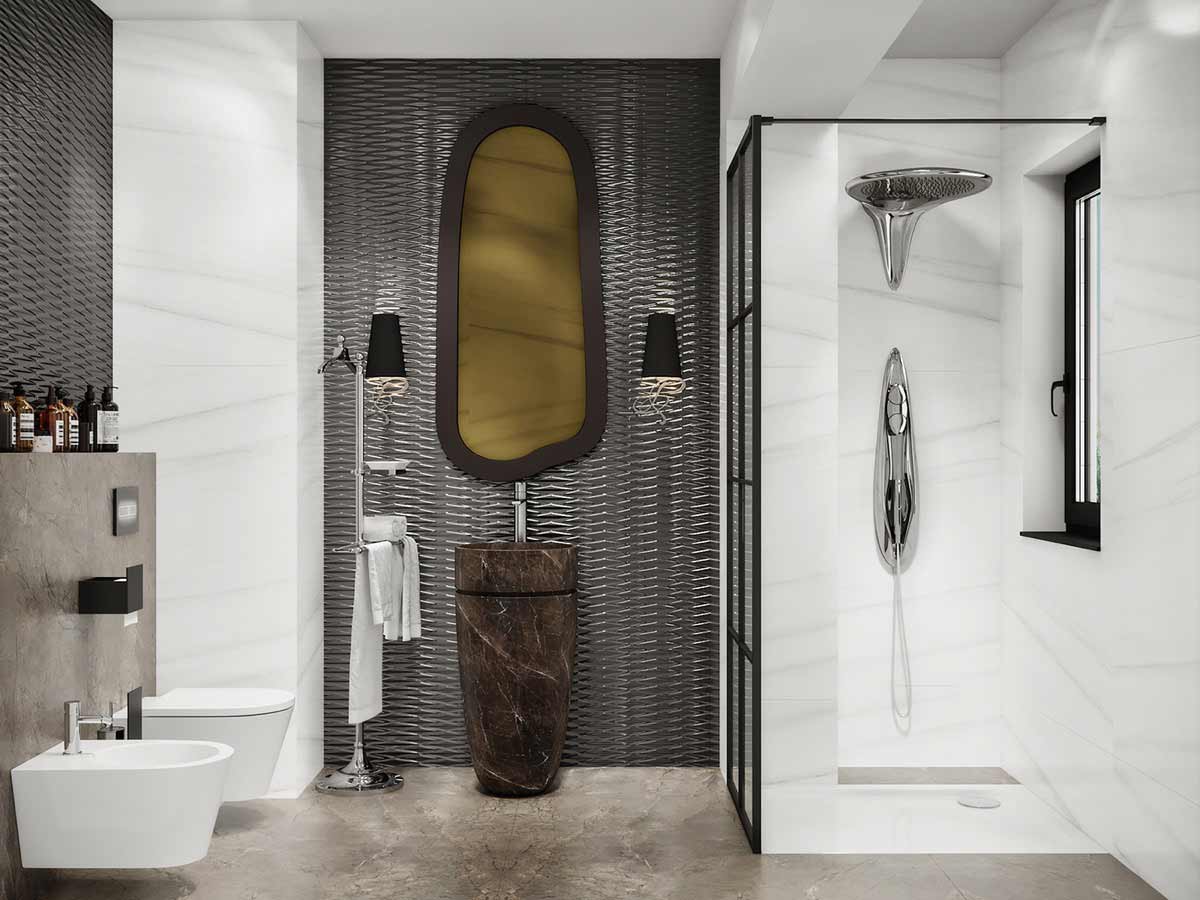 BlackRazor / behance.net
A sanctuary of surrealism. A unique bathroom sink, an irregularly shaped mirror, unusual sconces and an obscenely huge shower make the bathroom one of those you might find in the house of a modern Salvador Dali.
A beautiful bathroom with a golden accent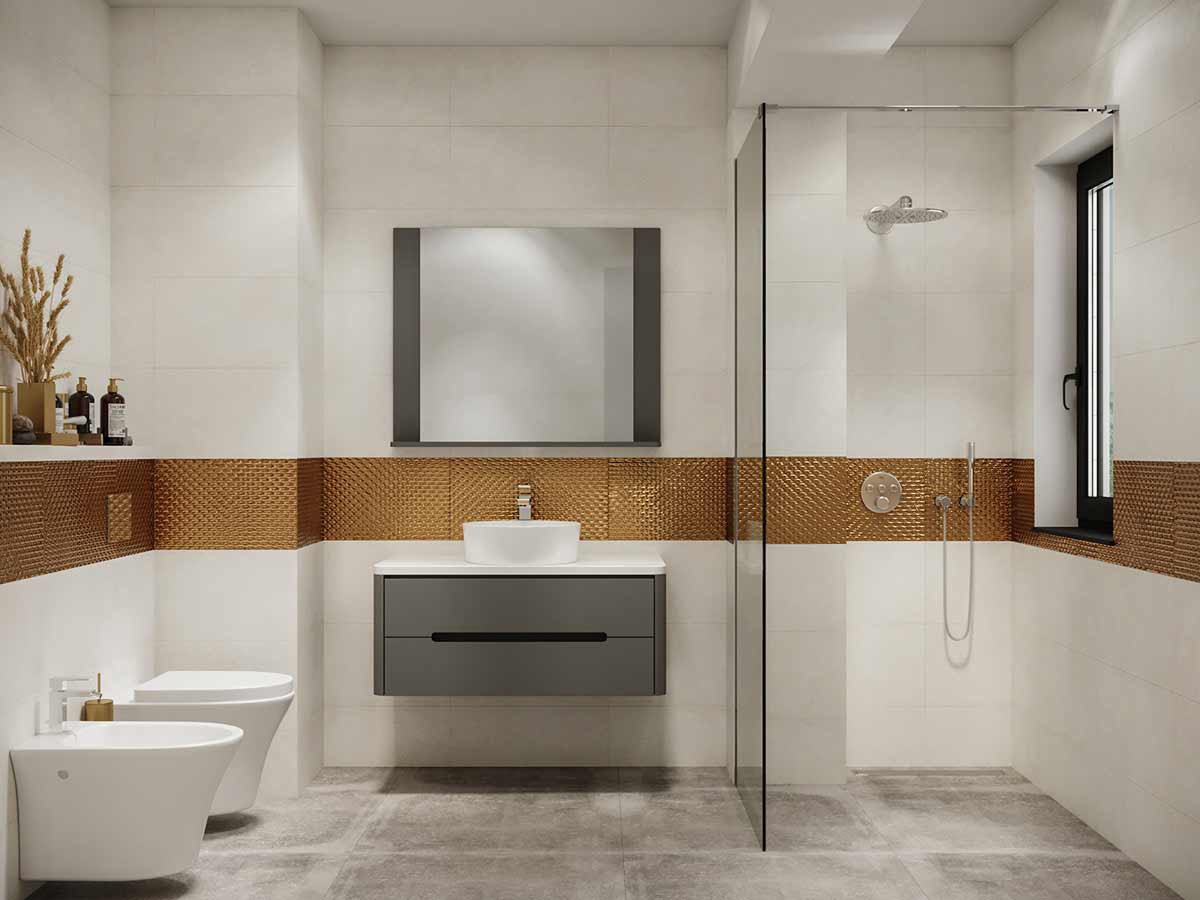 BlackRazor / behance.net
Feel special in the morning, wrapped in gold. Gold tiles criss-cross this white bathroom design, like a ribbon tied around a precious gift.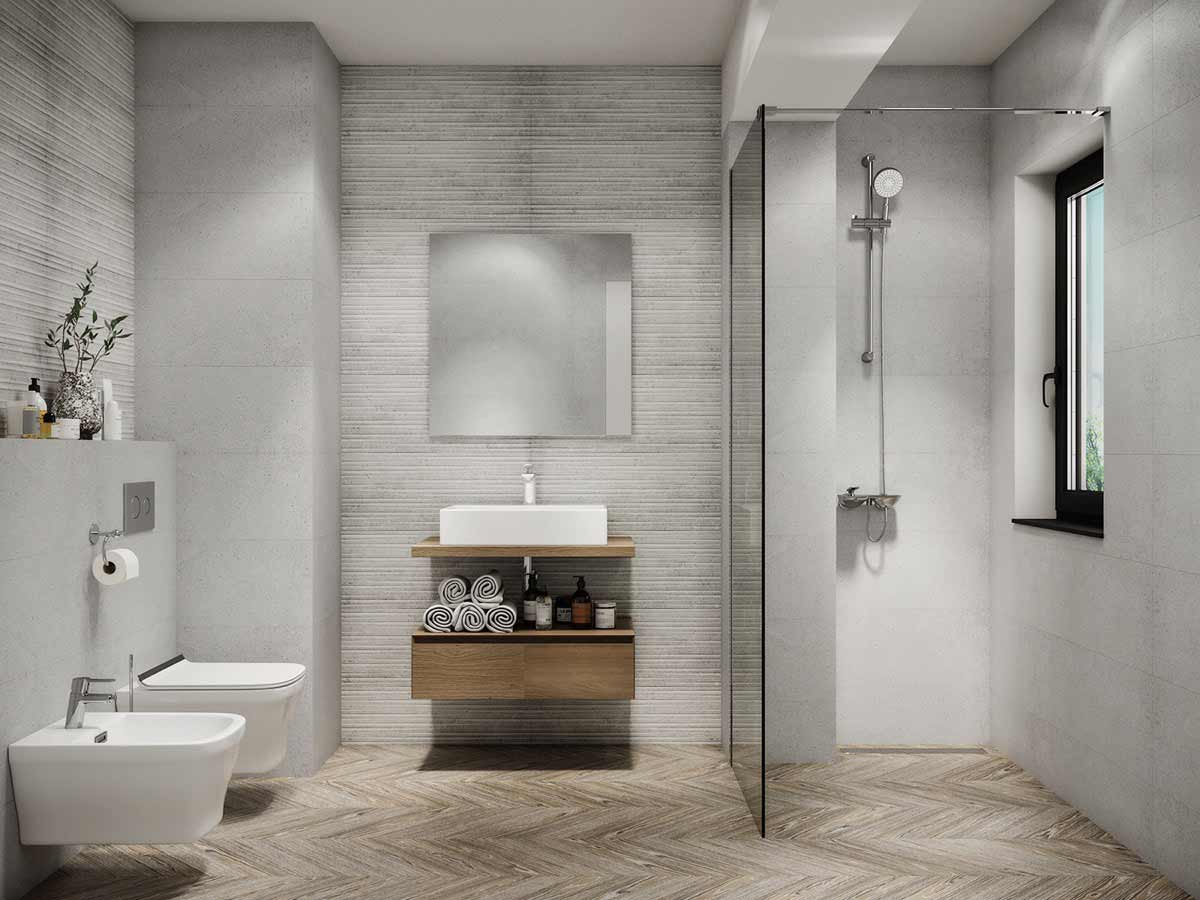 BlackRazor / behance.net
Pale colors, distinctive texture. A herringbone floor and ribbed tiled walls fill this bathroom with style and coziness.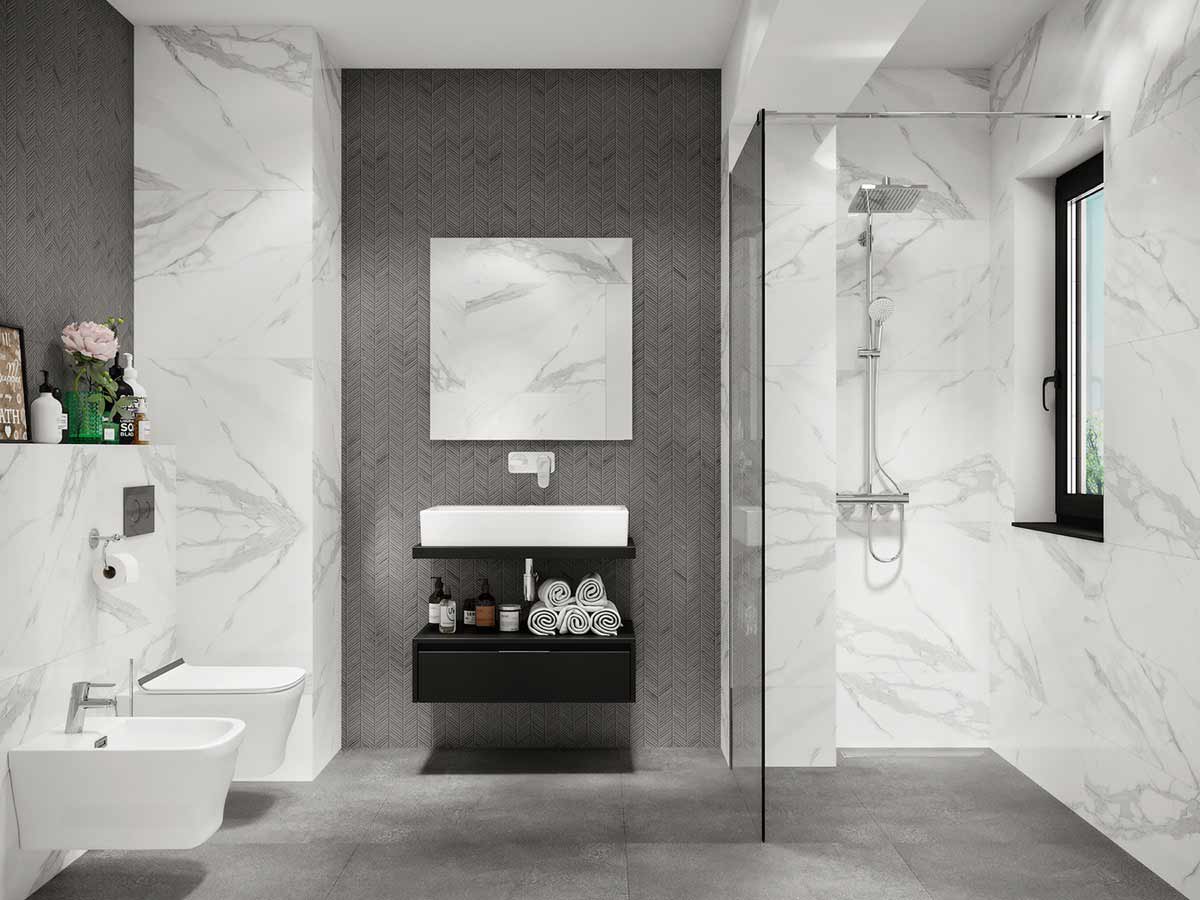 BlackRazor / behance.net
Look for a luxurious finish. This gray and white bathroom looks gorgeous in high-end marble and geometric tile finishes. Even the smallest spaces can look fantastic with the right materials in mind.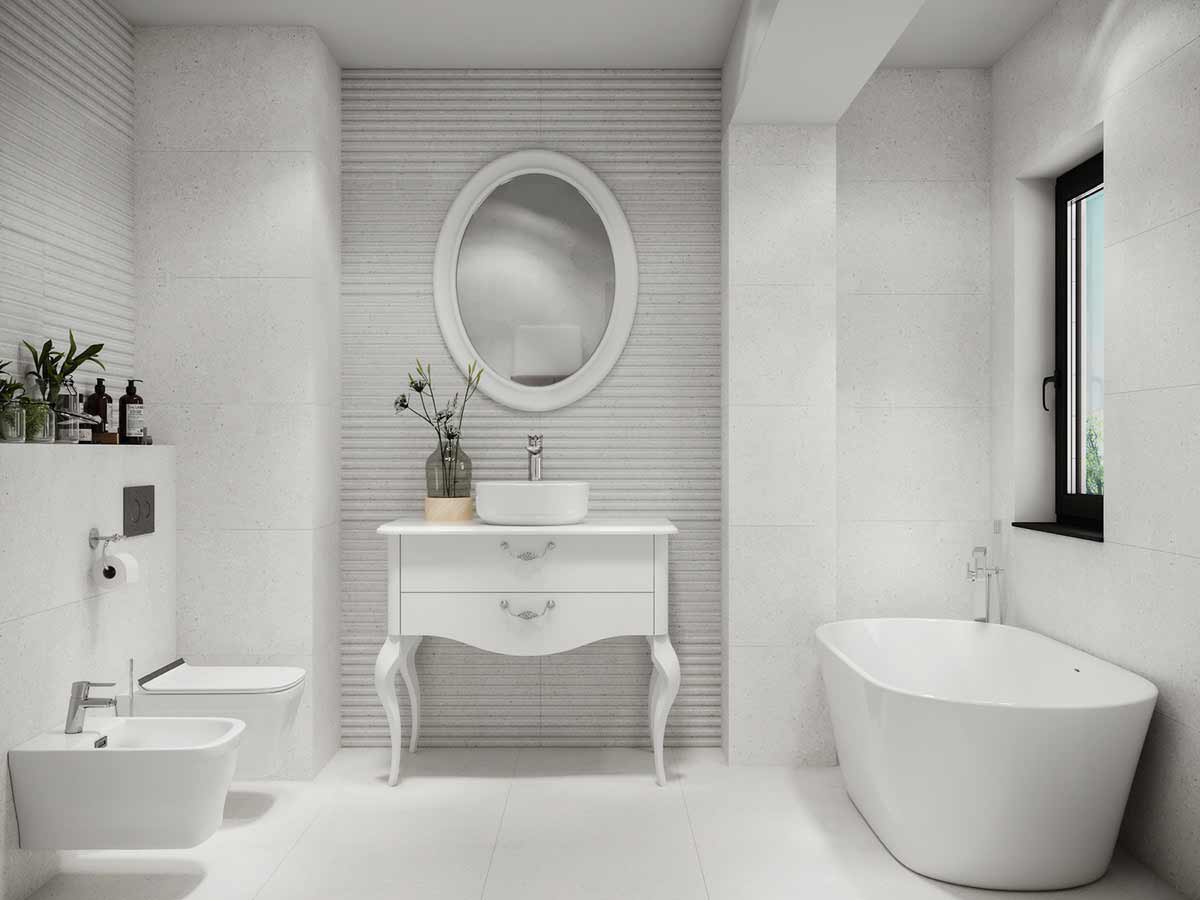 BlackRazor / behance.net
The retro-style French coffee table looks just right. The rest of the ceramics are all modern, including a wall-hung toilet and bidet.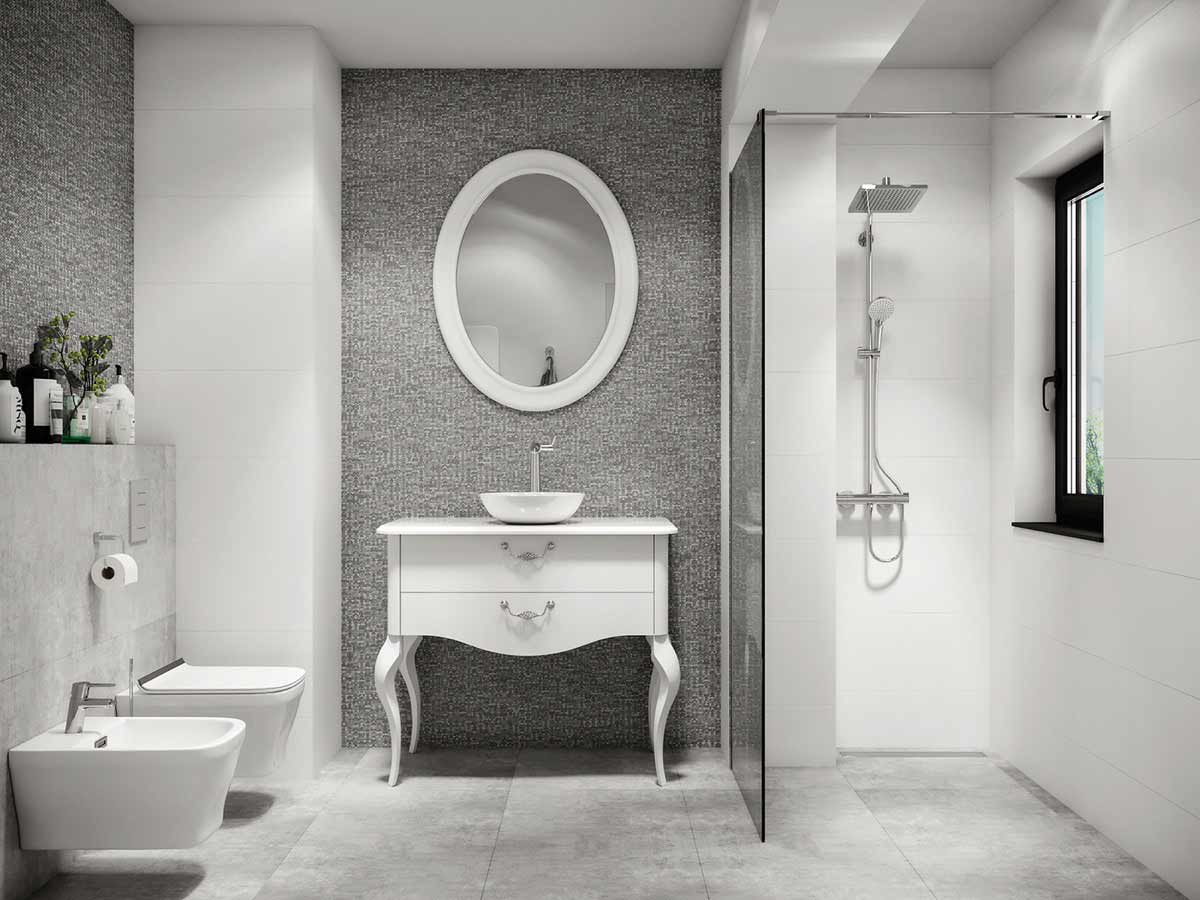 BlackRazor / behance.net
Another approach to the French bathroom in response to the modern minimalist approach, but this time with a walk-in shower instead of a bath, plus a darker color to choose for the wall tiles.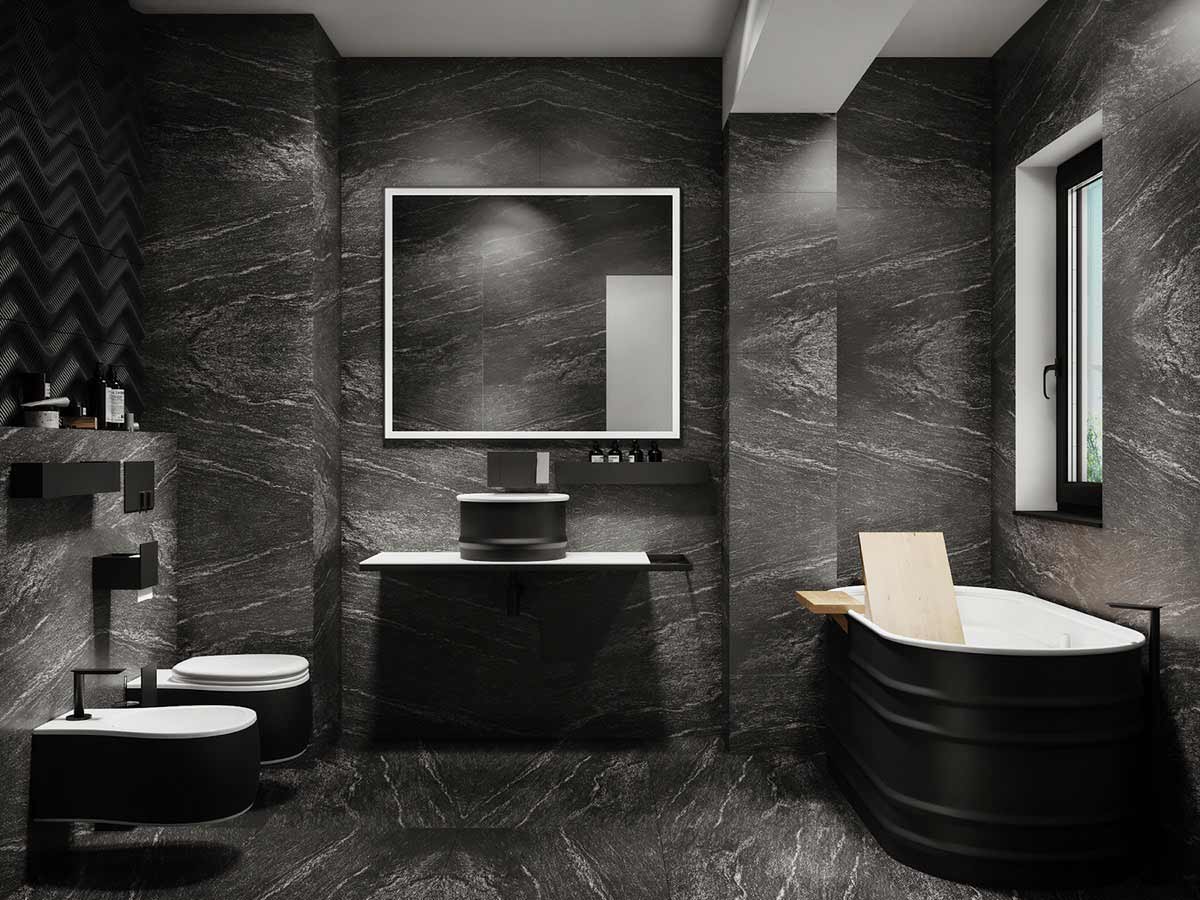 BlackRazor / behance.net
This modern black bathtub makes an outstanding impression, even in this dark setting. Shelves with black toiletry boxes look simple and neat.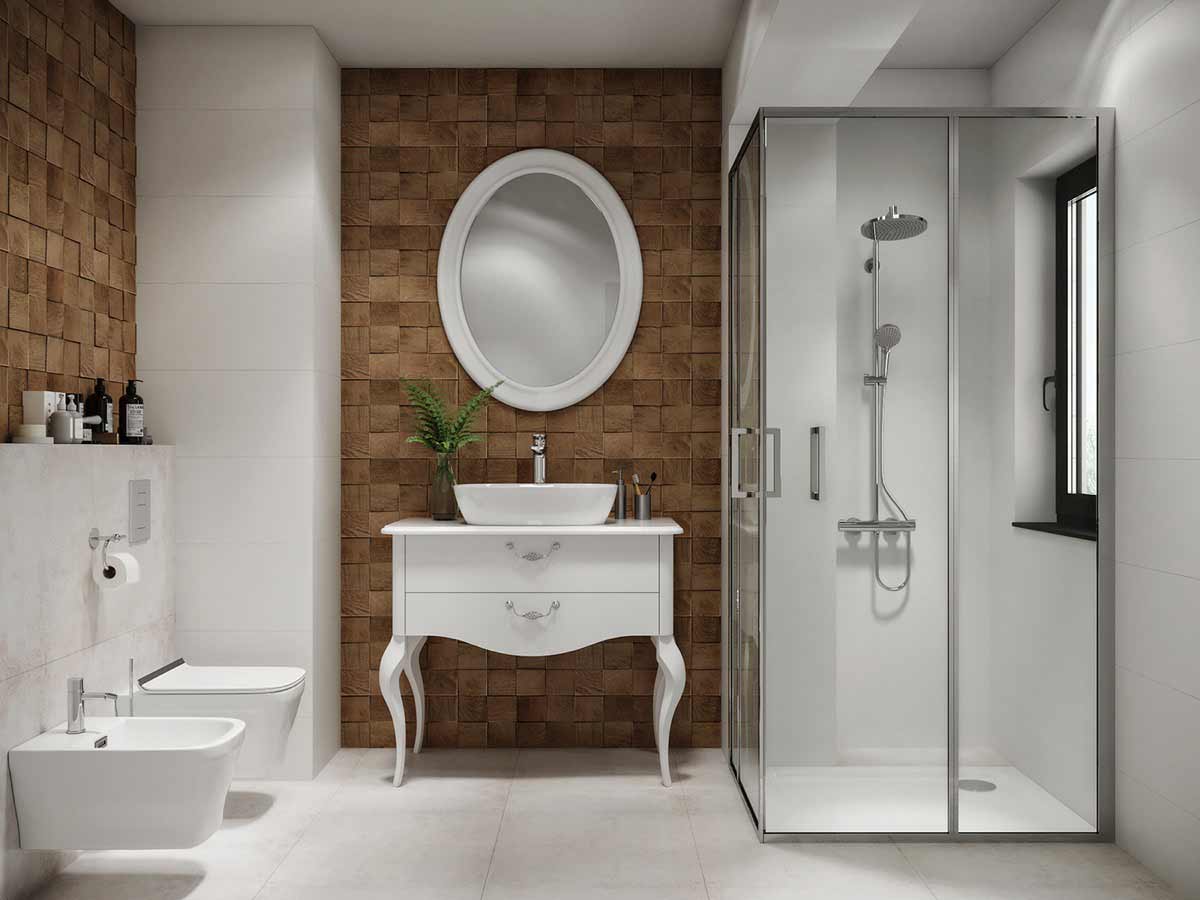 BlackRazor / behance.net
Again frescoes retro style, but this time with a unique wall of tiles imitating wood.
This was the last of the ten bathroom designs, but not the last, which we will introduce you to in the future 🙂