The minimalist style bathroom aesthetic is very pleasing, soothing to the eye and therefore a great style to design a modern bathroom.
Pixabay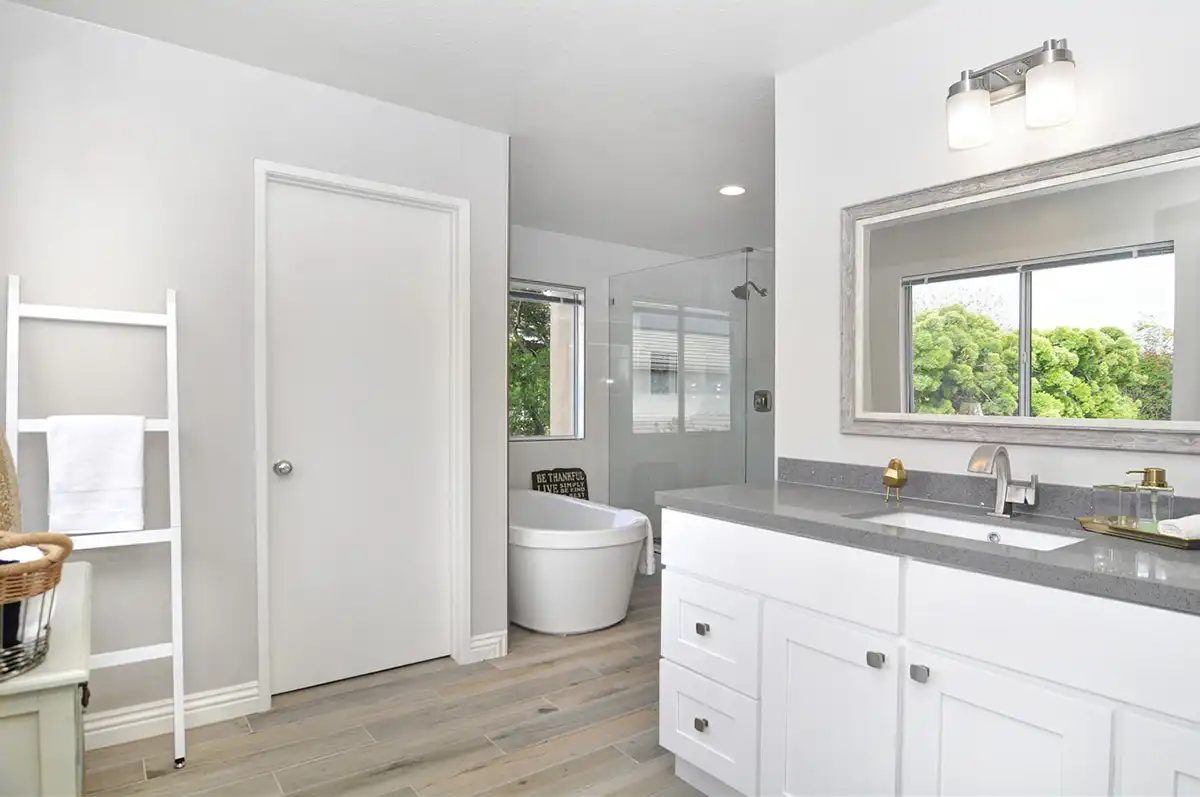 A simple yet attractive bathroom ornament can be all you need. Try adding potted plants, be they artificial, or neatly rolled towels. These things help your bathroom look stylish.
Modern minimalist style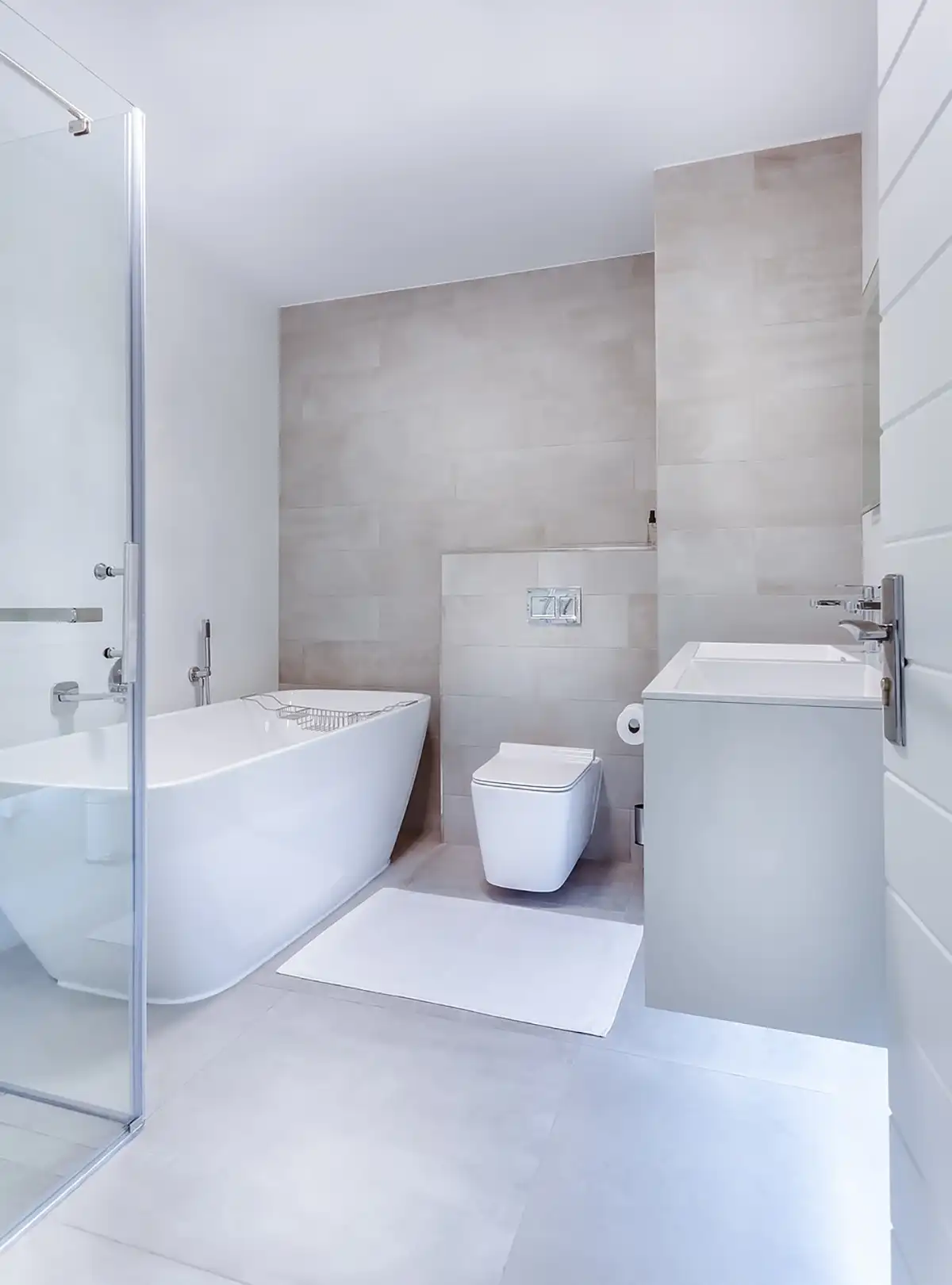 Here, green bathroom wall decor highlights the natural theme of this modern bathroom
Баня в минималистичен стил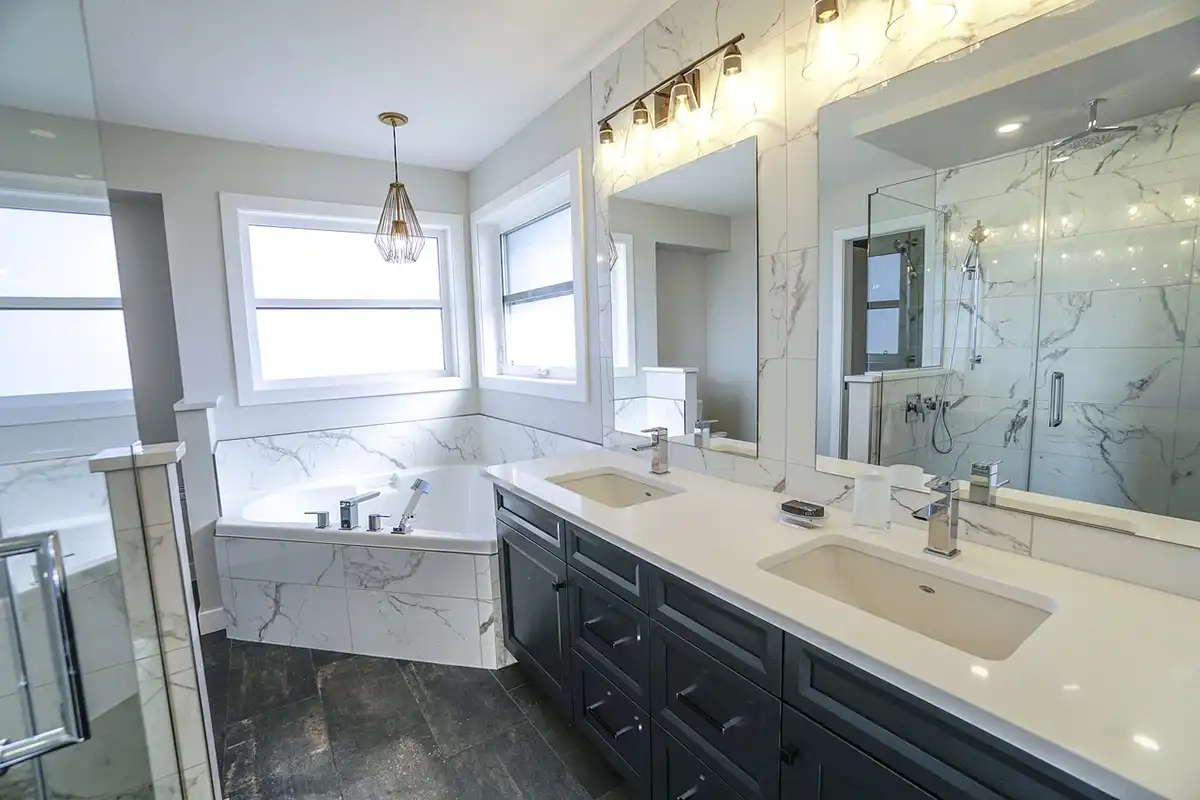 You don't have to hide everything in the bathroom, but it's nice to have separate storage areas for toiletries, like this wooden alcove.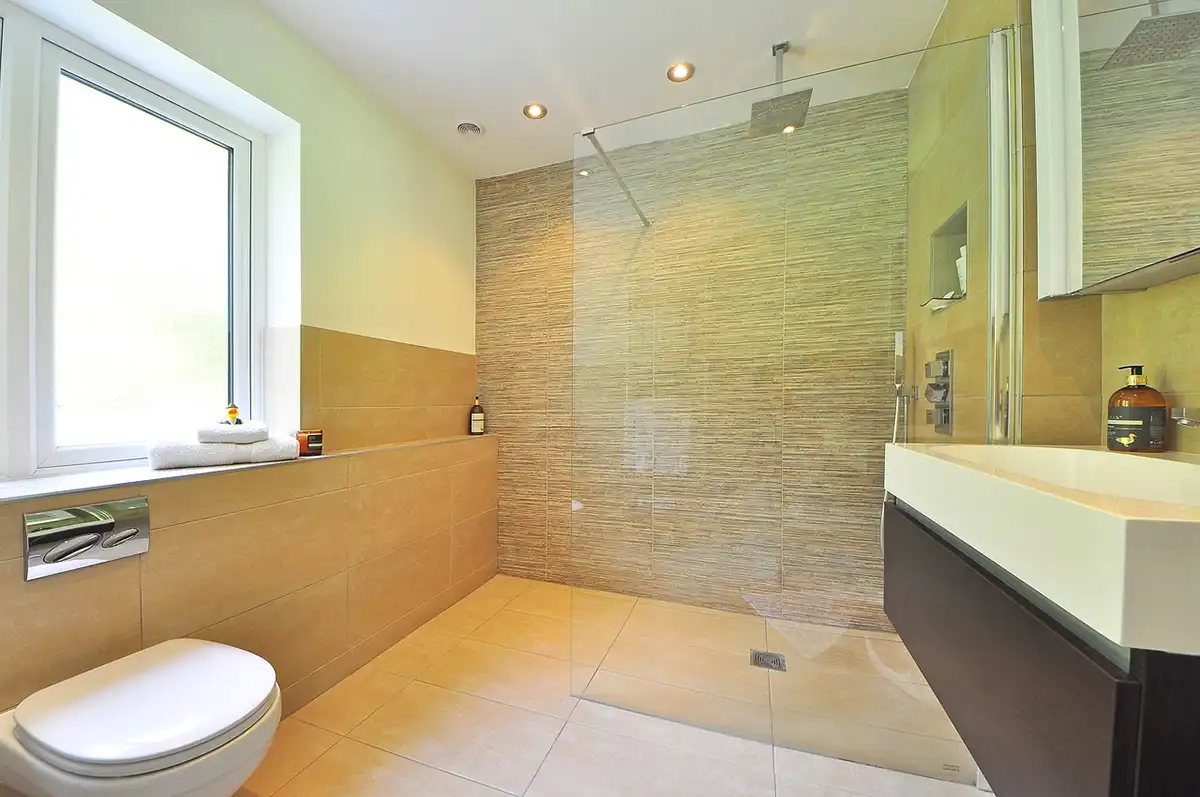 The niche of the sink and the mono block, with installed appropriate lighting, further contribute to the minimalist style bathroom.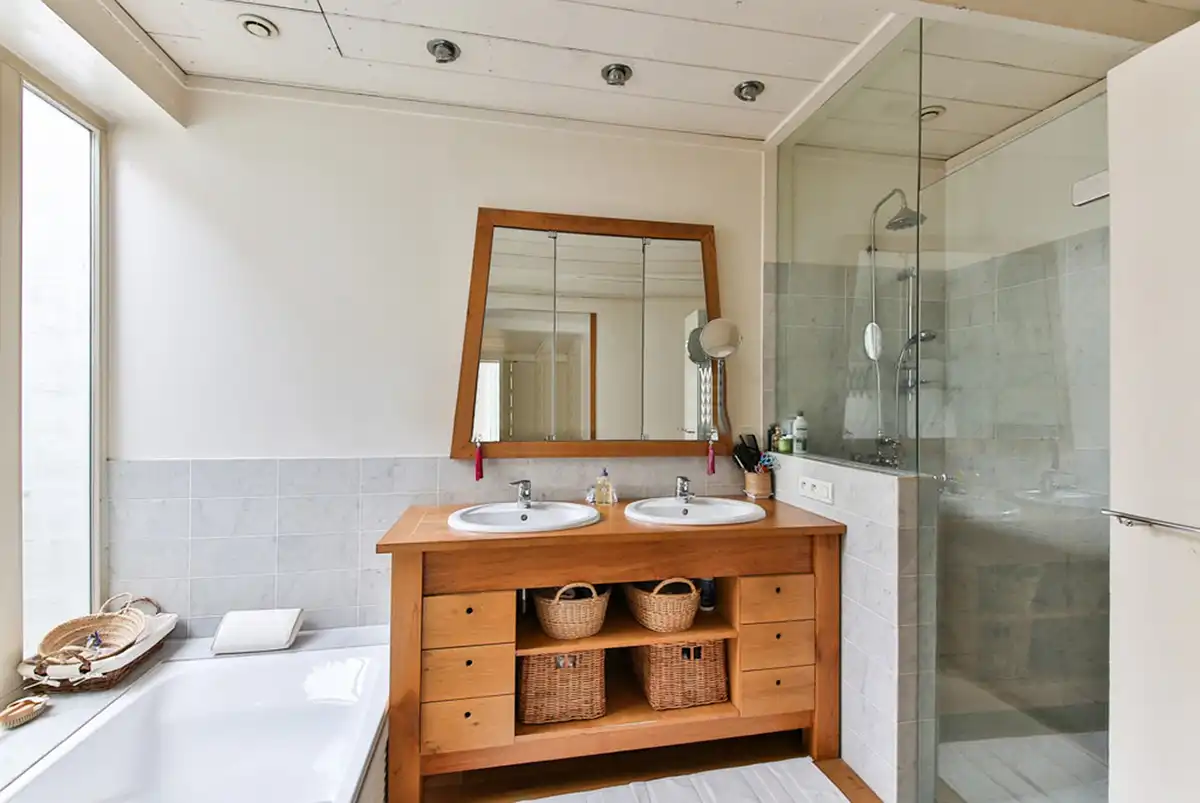 If you have a niche of the right size, you can arrange the appliances vertically, saving space that is otherwise needed in most bathrooms.