Bathroom interior design and designing a functional, beautiful bathroom can be a challenge, and even more so when you don't have a lot of space to stretch it out.
A good design choice can make the difference between a bathroom that looks cramped and uninviting to one that exudes charm and feels like more space than it actually has. Here are some of the ideas we keep coming back to.
If you are preparing to renovate your own small bathroom in the coming 2023, these tips and concepts will help you create a space in which you will enjoy spending the time you need.
Bathroom interior design
Mono blocks with wall mounting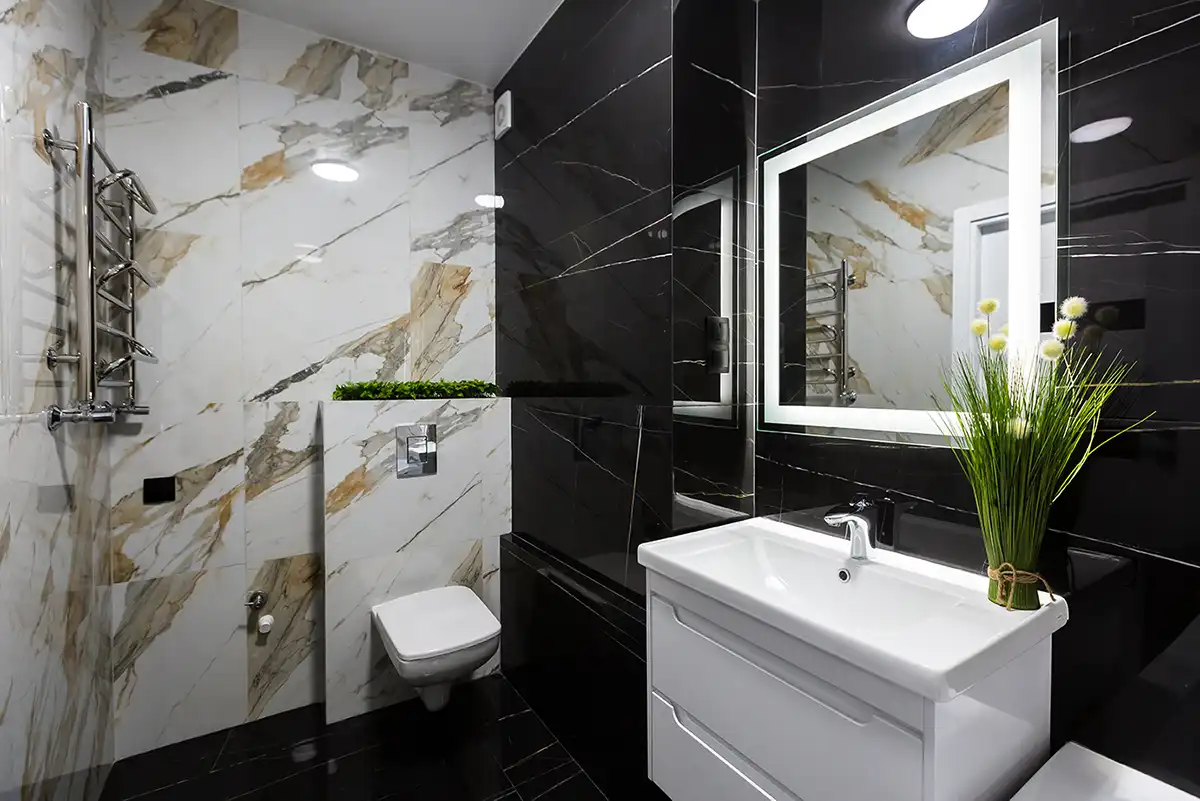 Liubomir / stock.adobe.com
In some countries there is a requirement, at least 50cm distance between the front of the monobloc and the opposite wall. But the more distance you have, the more comfortable you will be. If possible, go for built-in toilet consoles, this further saves you space, but not only that, it makes your bathroom look bigger than if you use the standard options with an external cistern. In the interior design of a bathroom, the possibility of embedding the console should also be taken into account, but if that is not possible, simply cover it with tiles. This will work too.
Installation of a console toilet bowl in bathroom
Grohe structure installation video
The best small bathroom ideas combine charm and practicality. These small bathrooms are designed to make a compact space not only bigger and more functional, but also super stylish.
When it comes to bathroom interior design, smart planning – which includes everything from layout to fitting choices and smart storage options – is key to ensuring that even a small bathroom can still feel spacious . Stylish finishes that are also practical are the icing on the cake.
Until recently, small bathrooms always required a compromise – often the bathtub became the first victim in the battle for space – not to mention the problems arising from a lack of storage space.
Skip the bath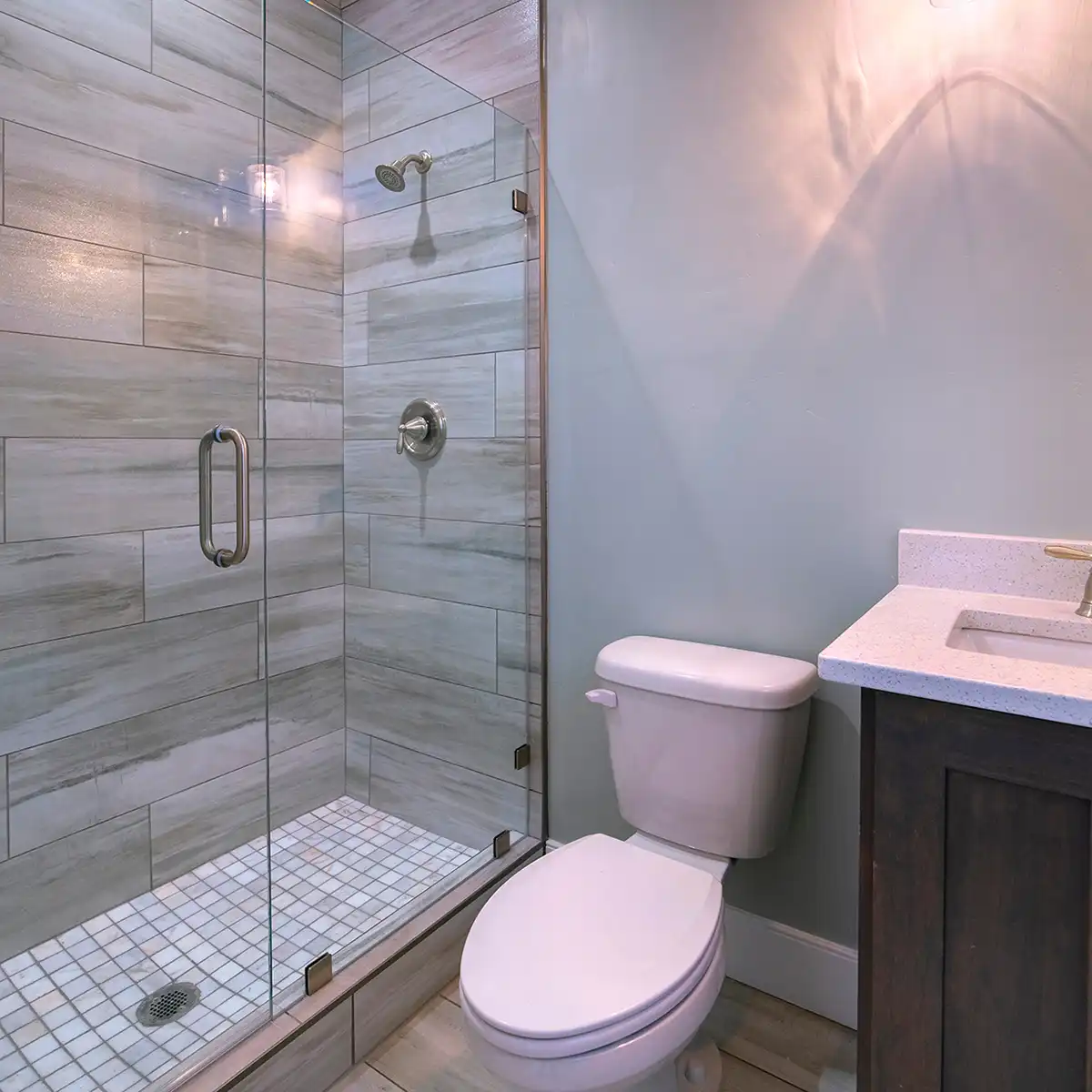 Jason / stock.adobe.com
There is hardly anyone who does not love baths. Nothing compares to relaxing your body in warm water after a hard day. However, bathtubs are large and take up a lot of space in the bathroom. That's why we recommend crossing it off the list if your bathroom has a small square footage. Save the bath for a larger apartment (if you have one) where, if you're lucky, you can have a private bath. For smaller bathrooms, bet on a beautiful shower with beautiful tiles and a glass screen.
Check out the YouTube video on Small Bathrooms – Big Ideas
Enclose the bathroom with a glass screen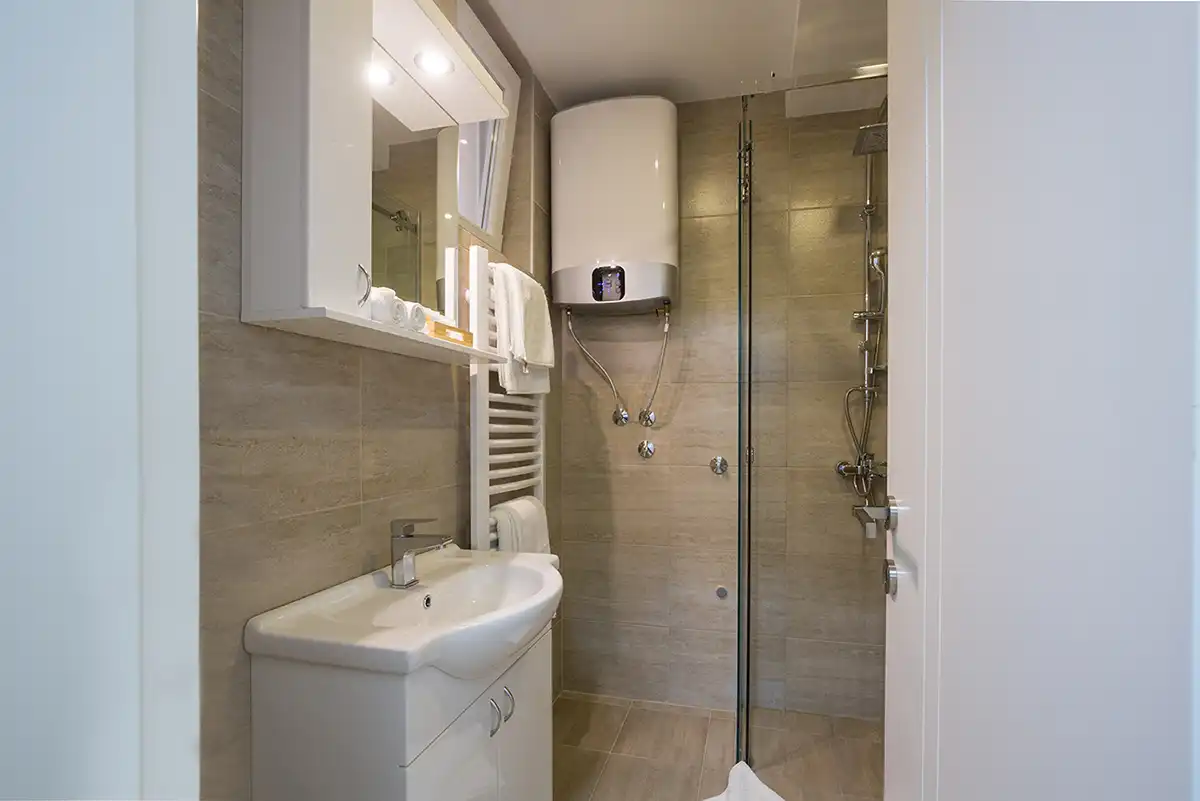 rilueda / stock.adobe.com
If you're ready to paint the tub, the next step is to get rid of the shower enclosure or curtain. But how, so that it doesn't spray everywhere when we shower? Remember, there are always options! Make the whole bathroom waterproof with the right insulation. Use a waterproof door. Then add a fixed glass screen between the sink cabinet and the shower unit. The two areas glued together can save you a surprising amount of space.
Floating cabinet in bathroom interior design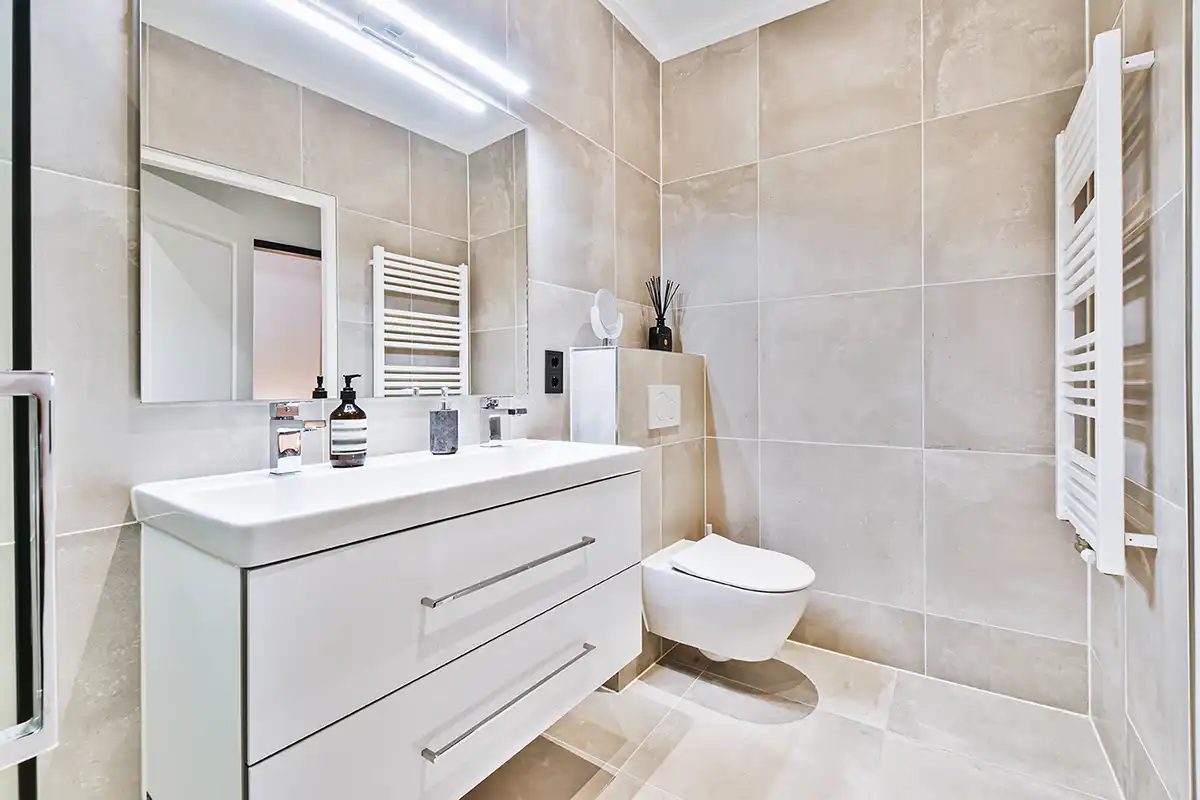 Casa imágenes / stock.adobe.com
If you're using a floating/hanging sink with a sink, you'll also have some room to put something underneath. Choosing a cabinet like the one in the picture helps your small bathroom look bigger.
Corners, niches and ledges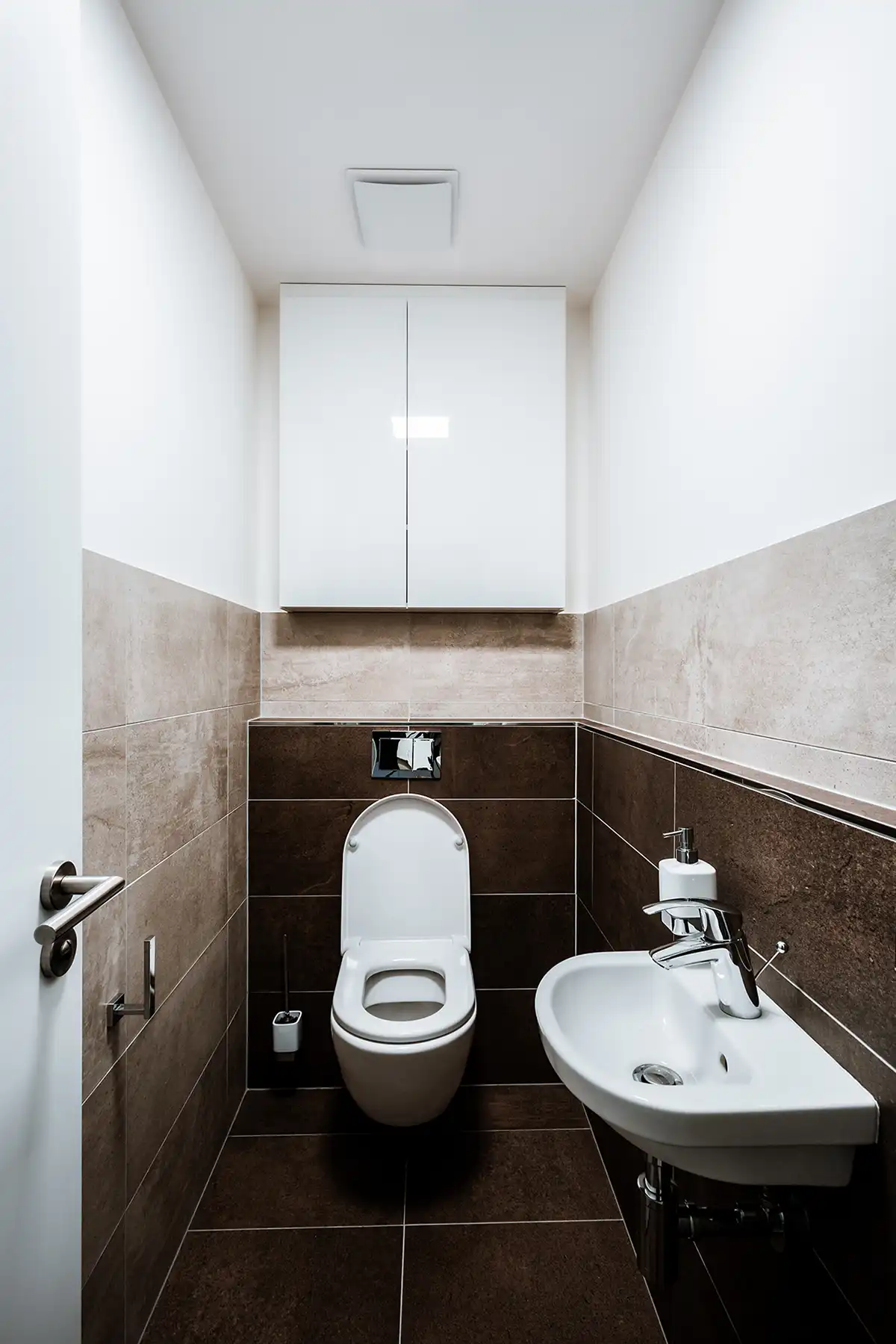 Zdena Venclik / stock.adobe.com
For large and bulky items, it is best to use the deep drawers. But for the things you use every day, think about a niche in one of the walls when designing the bathroom. Built-in shelves can be very convenient storage spaces without taking up even an inch of our precious space.
Bathroom design program
If you need a bathroom design program, visit this link. You will find a wide selection of both desktop and online interior design programs in 2022 and 2023.
Bathroom furniture 2023 photos and ideas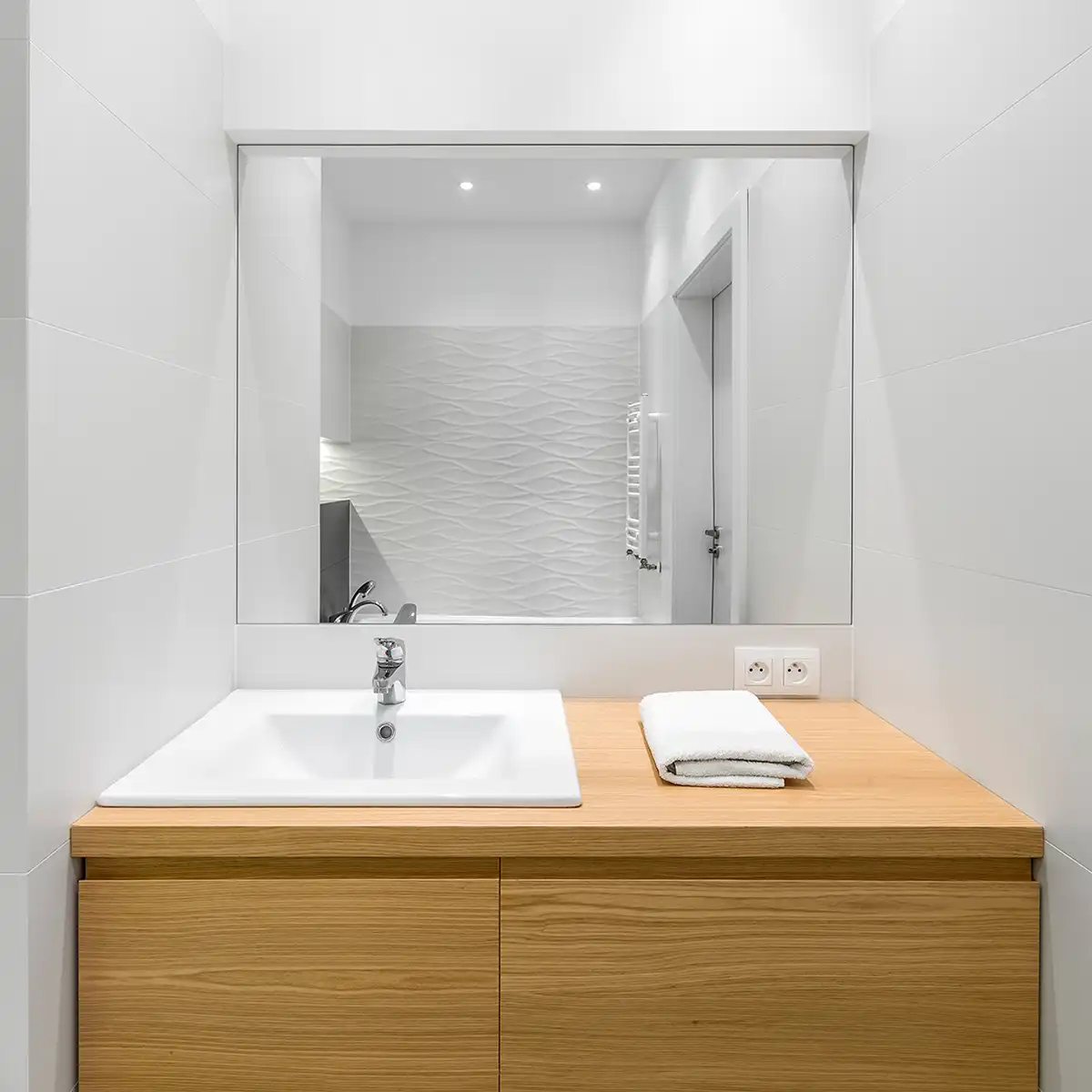 Dariusz Jarzabek / stock.adobe.com
The latest modern furniture and fixtures can still create a luxurious bathroom from minimal space. Walk-in showers remain a popular option in compact rooms, mini-bathtubs are becoming more popular and the choice of minimalist furniture is greater than ever – there are plenty of bathroom ideas for compact spaces to choose from.
Interesting ideas for modern bathroom design in 2023
We hope you have found interesting suggestions for a small bathroom.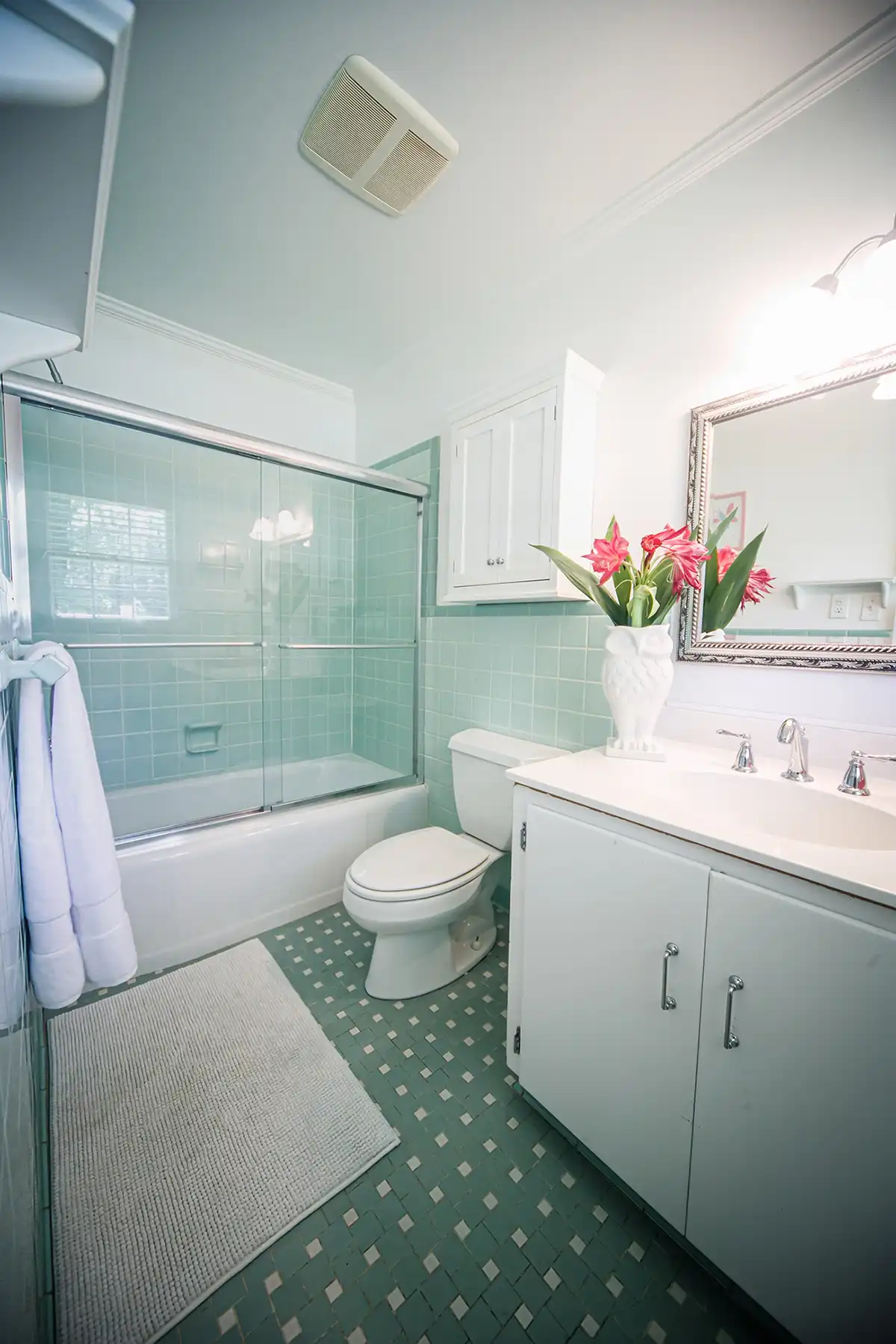 Ursula Page / stock.adobe.com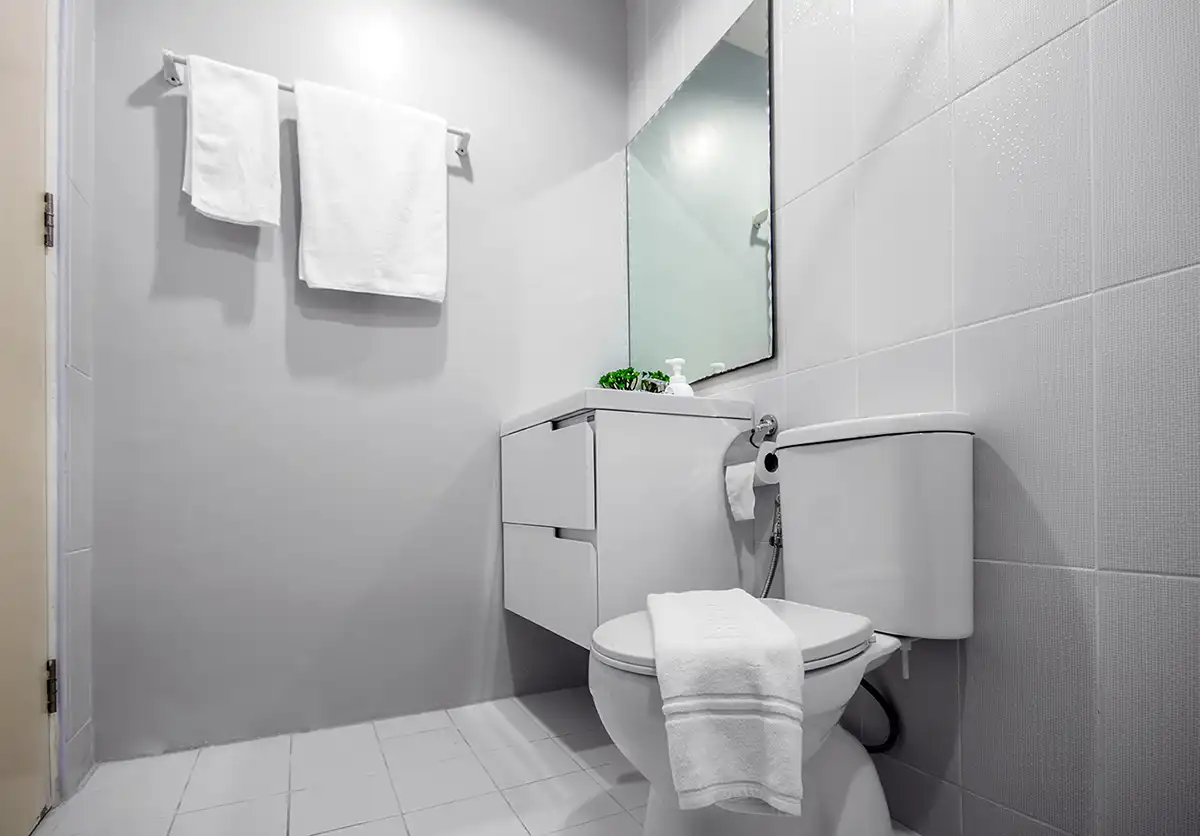 Tony Ruji / stock.adobe.com