Today we will discuss garden ideas and garden design to fill the abandoned spaces in your beautiful home. With a little creative from your side, you can have a beautiful garden in your backyard, patio, balcony, window boxes, or even your living room.
Photos by: stock.adobe.com
It's great if you can realize the importance of landscaping, garden spaces and natural resources. To support natural cycles, we can use garden ideas or ideas for a larger backyard that are very low maintenance.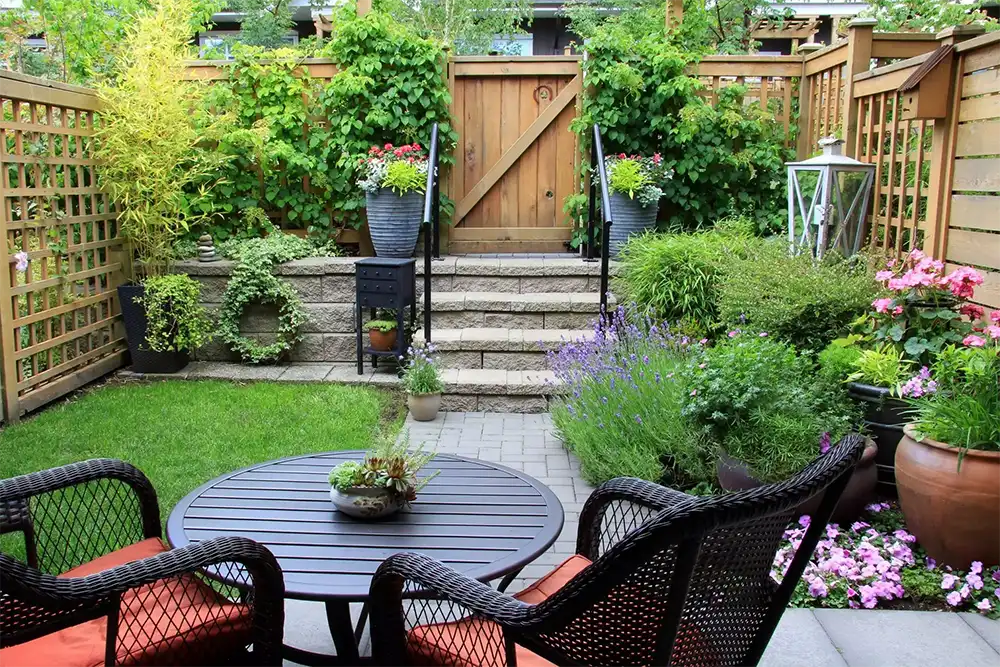 Garden ideas and why you need a home garden?
Each garden adds aesthetic value to your property. Plants, climbers and even succulents represent life. They brighten up your home, adding vibrancy to an otherwise dull lifestyle.
You can add climbing frames and hanging baskets planted with beautiful plants in your pergolas and it can be shaded for a peaceful area where you can relax after a long, hard day.
They create a backdrop for romantic evenings. Now you don't have to walk to restaurants or a cafe to enjoy food with a view. Just prepare a romantic dinner and sit in the balcony garden or the beautiful backyard to enjoy the view in each other's company.
So you see, the home garden is a gift that never stops giving.
Now let's look at some innovative garden design ideas to implement inside and outside your home to build your own home gardens. We have solutions for backyards, patios and even small spaces that require a little creative thinking. So let's get started.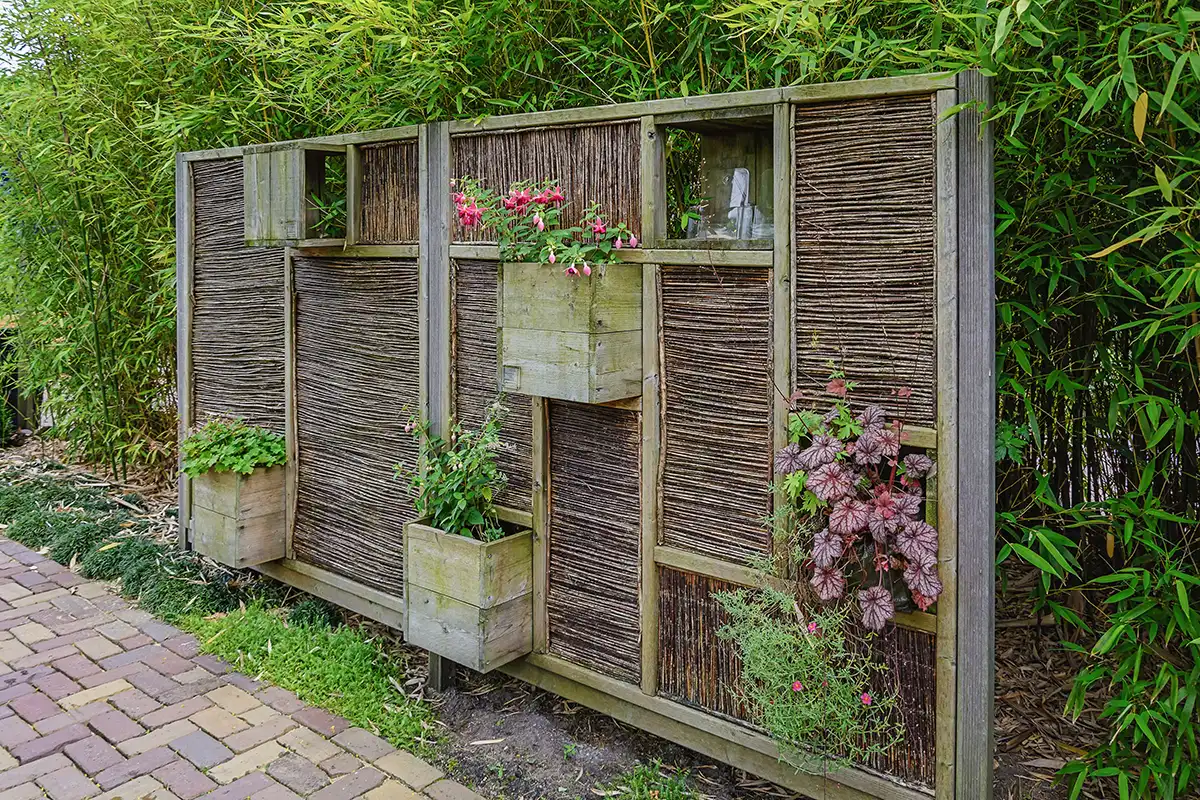 Best garden ideas for front yard, backyard and patio
Whether you want to build a beautiful garden in your front or backyard, you need to analyze how much space you have available for the task. If you have a large outdoor space, then you can consider larger fruit trees like mangoes, oranges, plums, apples, pears and what not. You can also plant bushes for blueberries, strawberries, blackberries and more. You can also choose tall fig trees and cypress for the front yard for some shade.
If you do have limited space around your pergolas and house, then consider smaller plants and trees. Roses and other flowering plants add a touch of color to your garden plans.
You need to consider the available space and the lengths to which your garden will grow. This is to ensure that your planted greenery has enough room to propagate and grow freely. Limited spacing can ruin your beautiful garden design.
Also, before you start, test the soil. Many plants and trees grow best in certain soil types while wilting in others. Make sure that the vegetation you choose is compatible with the soil of your land.
However, that doesn't mean you have to limit your choices. If you want a herb garden that is incompatible, then there is a simple solution. Create a raised bed to grow these plants with the right type of soil.
Vegetable and Herb Garden Ideas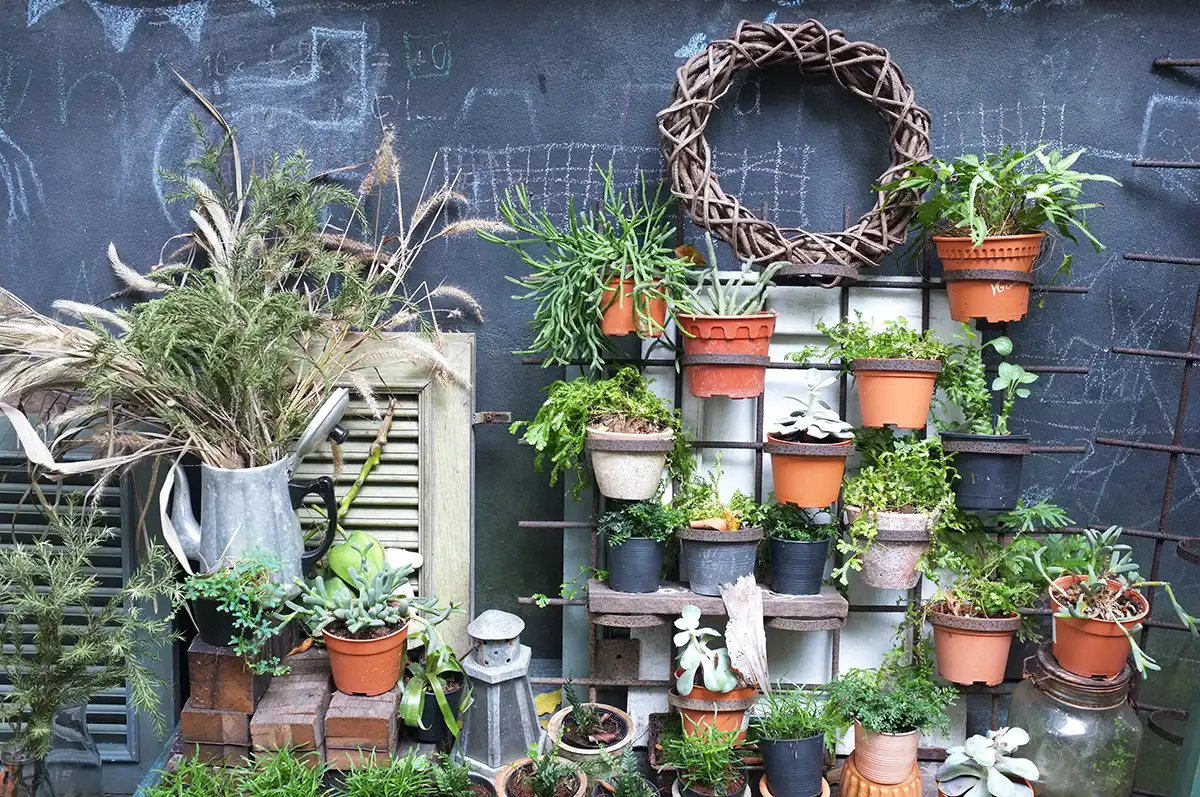 The home garden is a veritable pinnacle of abundance of possibilities for planting your own vegetables. You can create hybrids or just go the traditional route. Either way, those with garden ideas for your family will always have an ample supply of freshly grown garden vegetables without added preservatives.
Whether you have a cottage garden or a mid-century house with a beautiful outdoor space, a vegetable garden is quite satisfying. You can grow tomatoes, potatoes, radishes, onions, beans, carrots and what not.
You can easily build an herb garden using hanging baskets or container gardening. Since these plants take up limited space, they can be planted in the house or in the kitchen garden. You can also try to grow bonsai, it takes just a little pace.
Garden Ideas – DIY Potted Plants
DIY is all the rage right now and gardening ideas are no exception.
Don't miss these garden ideas when designing your beautiful, not to mention useful, home garden, consider DIY planting techniques to add a little flair and personal touch to your garden space.
As you probably know, container gardening is nothing but using mediums like terracotta pots, baskets, flower beds. But did you know that you can build these containers from discarded wooden pallets, broken ceramics, cement and other materials.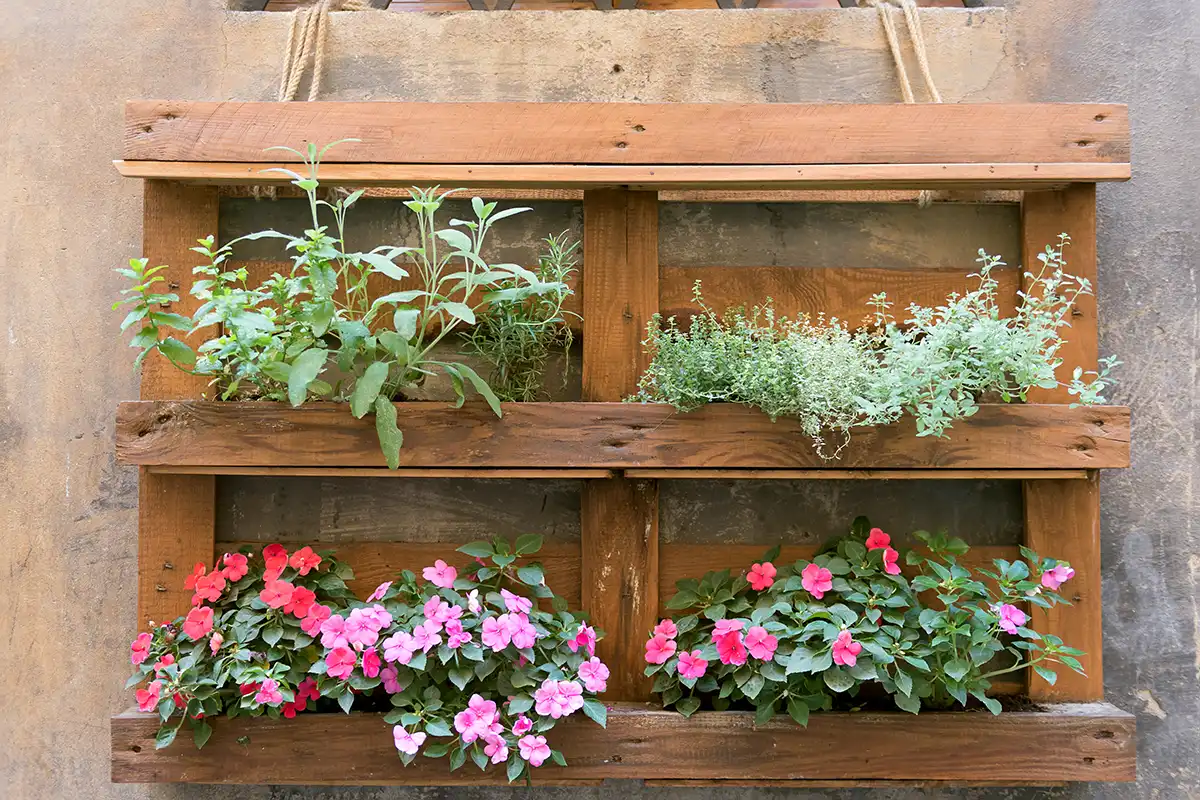 Make efficient use of the area around garden sheds and pergolas. Check out these garden ideas below.
If you happen to have recreational structures and fences around your garden, then don't worry about using the garden space around them.
For example, if there is a pergola or garden shed, or even a gazebo in your backyard, consider encouraging some climbing plants along the wooden frames, beams and ceiling.
You can also use the garden space around these garden structures to grow flowers, vegetables and berries that require shade from the scorching sun. Although a food source, heat can often dry out the stems. Shade is therefore welcome for these plants.
Garden ideas – add an aesthetic element
The large garden provides the opportunity to add garden accessories and water features.
All you need is to read below for these garden ideas and a little creative thinking and understanding of what will best suit your outdoor space.
A cascading outdoor waterfall, an ornate fountain, a small duck pond, a bird feeder or bird bath, a birdhouse, a gazebo or a beautiful seating area are all good choices to enhance the aesthetic value of your outdoor space.
You can select one or more elements from the selection set and place them in optimal positions to create a focal point. These are great ideas for the garden, aren't they?
Use all the open areas you can find in confined spaces.
Dwellers of small houses and studios can face a certain challenge when it comes to building home gardens. The limited space available in the house should be used wisely to accommodate the furniture and necessary home decor.
First, consider using window boxes to create a little garden space just beyond the confines of your interior. You can plant small vegetable plants, flower gardens and herb gardens as you wish.
Here are more garden ideas: If you have a small space outside your home, consider planning a cottage garden or a small container garden on the patio. You can also use hanging baskets to hang your potted plants from the ceiling, keeping them out of your way.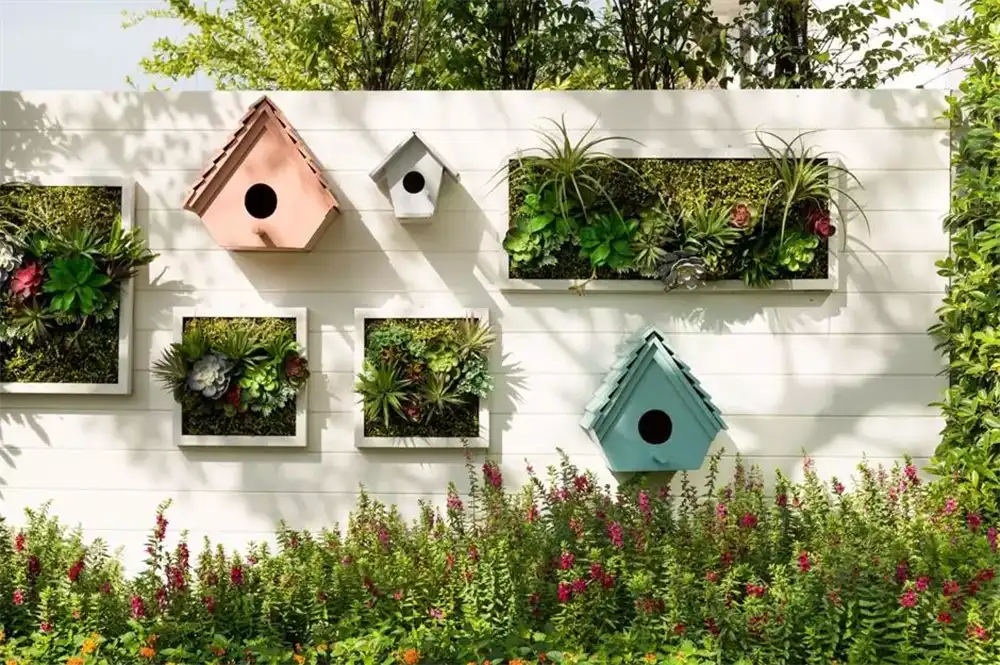 Pay attention to the location of your garden
Whether you implement gardening ideas outdoors or indoors, you need to consider the needs of plants. Most vegetable plants and flower beds need a constant supply of sun and rain to support their healthy growth.
When designing your home garden, consider the east side where the plants will get enough sunlight from dawn. Not only will this aid photosynthesis, but the plants will produce better foliage, clean fresh vegetables, and beautiful flowers and climbers.
You can take care of your watering needs, of course these garden ideas are well known to you, but still. If it is necessary for your home garden to receive enough natural light, wind and to stay away from extreme weather conditions such as snow and sleet, this advice will come in handy.
Native and succulent plants combined with vegetative varieties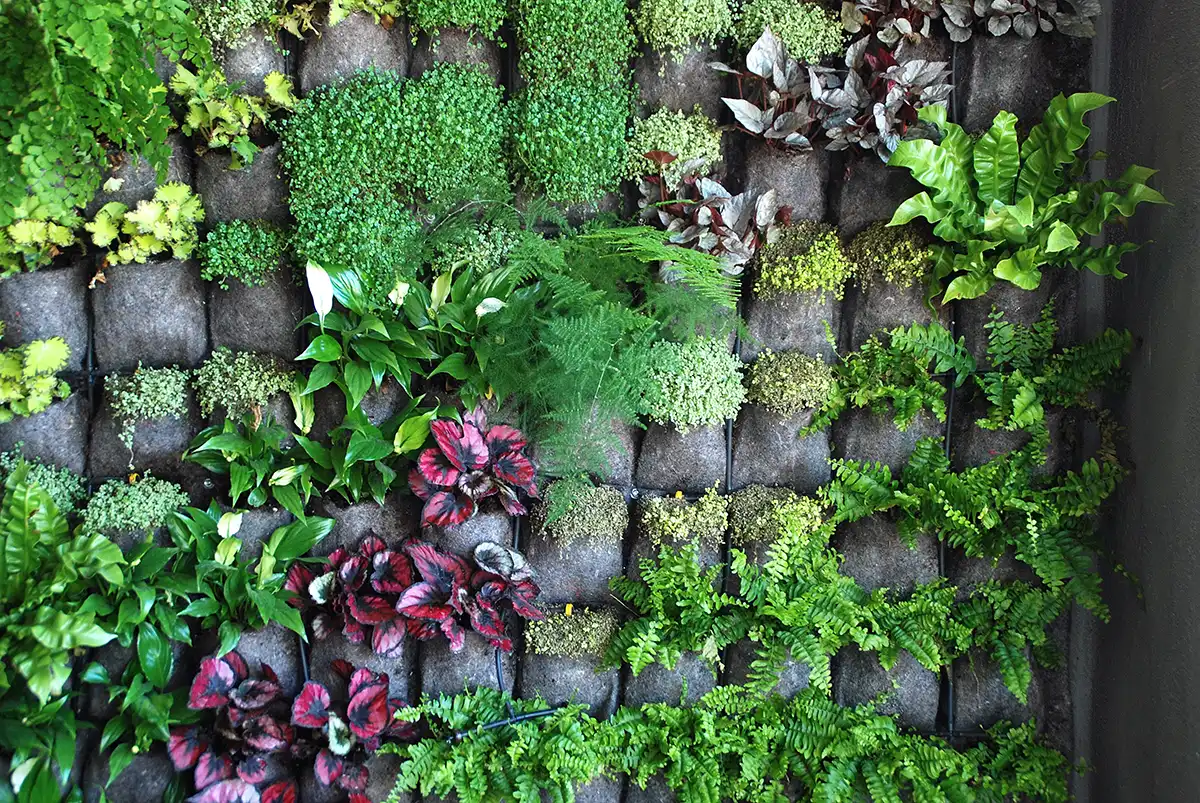 Native plants, succulents and rock gardens are excellent solutions to promote air purification and circulation. The carbon dioxide absorbed by these plants and garden design significantly reduces the number of pollutants in the air. Not to mention, these plants easily adapt to the natural environment, thus growing comfortably while adding a touch of color and fresh air to your home.
Vegetable and herb garden ideas are still a good option for growing your own supply of produce. If you have the garden space to plant them, then include a rock garden and succulents around the vegetable garden to encourage bountiful yields.
Consider a vertical garden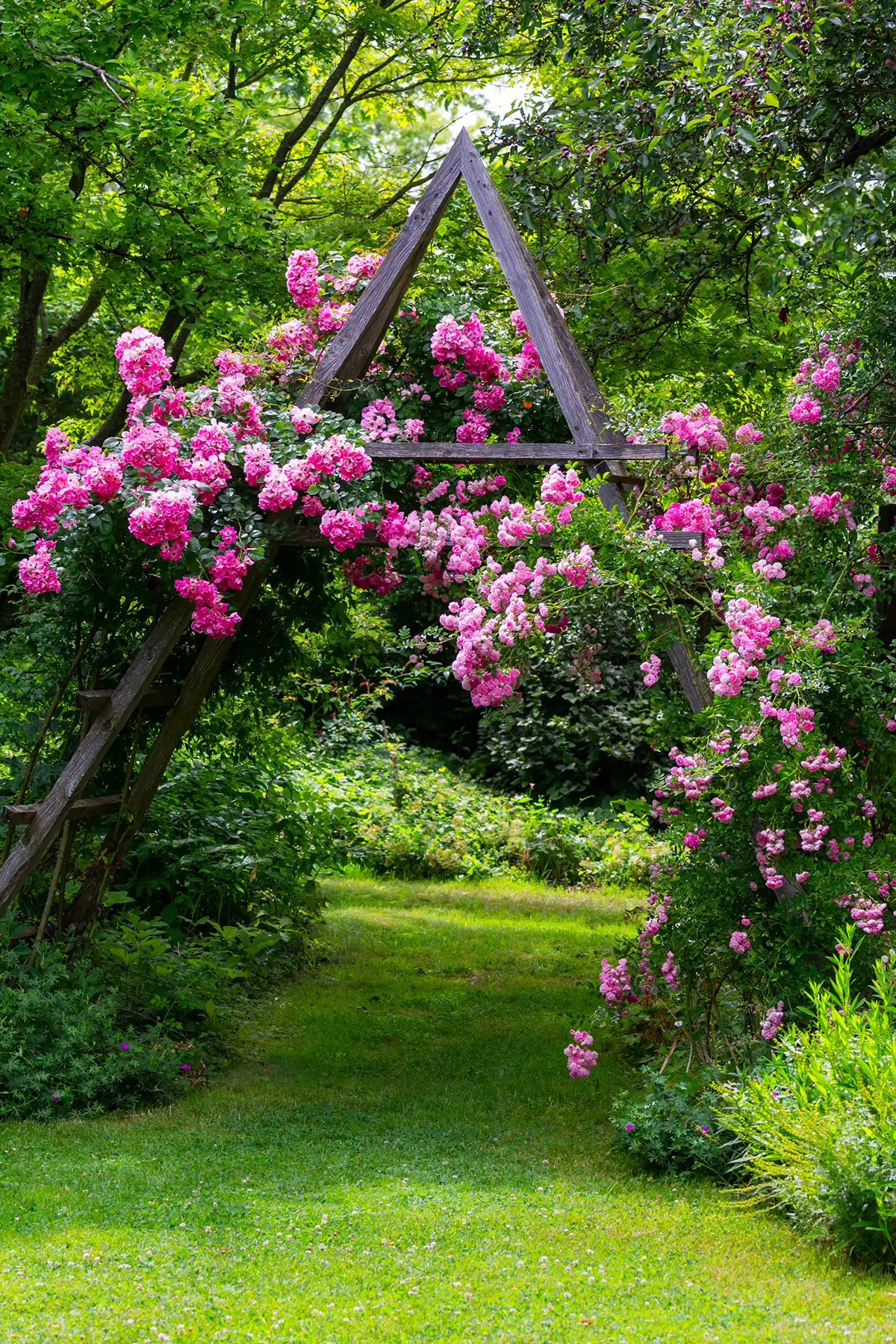 If you live in a high-rise apartment building with zero access to the earth's soil, then this option is especially for you.
Vertical gardens are very popular last years. These ideas for the garden with a vertical design include not only creeping plants that richly decorate the balcony garden or small open spaces near the living room window, but also a wide variety of modular lattices.
These innovative gardening hacks also include vegetative plants and flora that add color as well as provide for household needs. You will need plant mats, plants such as tomatoes, cucumbers, peppers, melons, radishes, etc., as well as pergolas around which the plants can grow vertically.
Watch the video to discover more ideas about landscaping design.