The moment you see this wooden house for girls, you will fall in love with the window and the cute flower box. What's more, it will only take you about two days to make it with regular boards.
While the adults are busy taking care of the garden and landscaping, the children should not be bored: let them be carried away by the fun game nearby.
For the construction of a children's wooden house, you need to find such an object that is equally well visible from the entire territory of the property – then parents will be able to constantly monitor the child. It is not recommended to plant trees, bushes along the perimeter. Due to inevitable watering, soil moisture will increase, which will lead to fungal and mold damage to the tree. Fountains and artificial reservoirs present the same danger.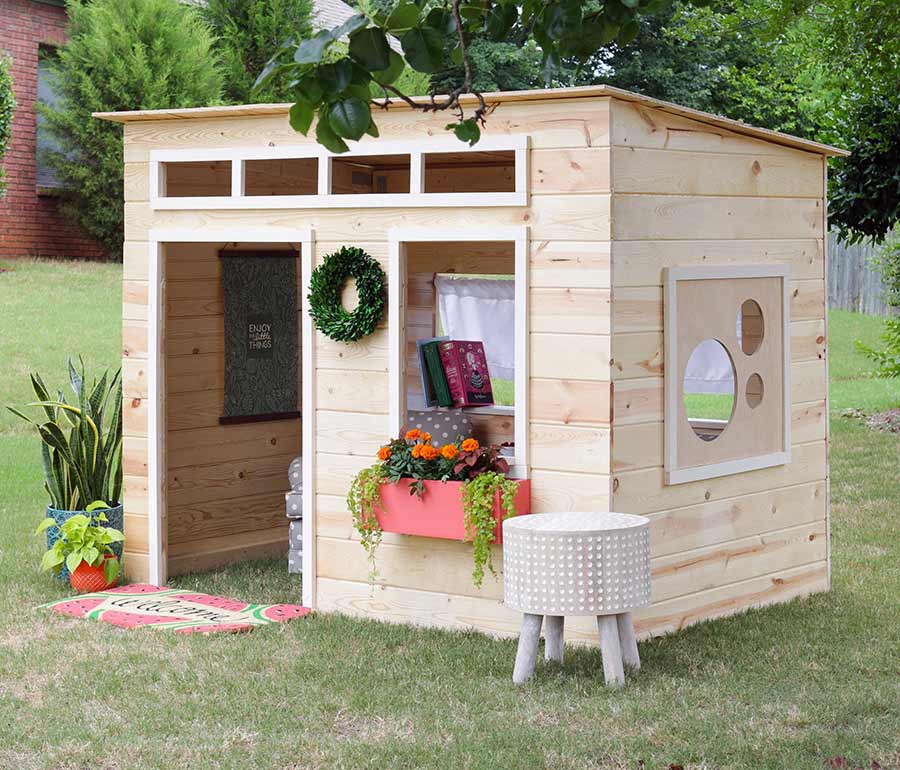 Why exactly is wood recommended as the main building material? The secret is in the natural origin and the minimal risk of provoking allergic reactions. Wood, unlike plastic and metal surfaces, does not heat up, does not emit dangerous chemical components into the air (provided that all coatings are impregnated and selected with special care).
In case you have enough space, it would be a wonderful jewel in the whole exterior of your garden. And the children will be happier than ever to have their own wooden house.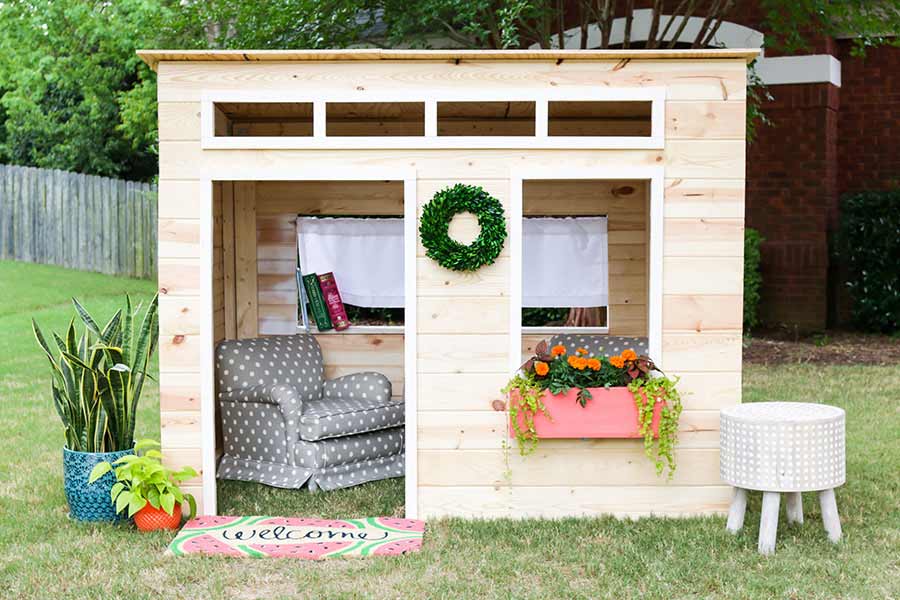 Isn't this the most adorable thing you've ever seen?
Boards with tongues! The small windows above the door! The flower pots! This house is just a dream for every child. And for parents, it's just going to be a little challenging.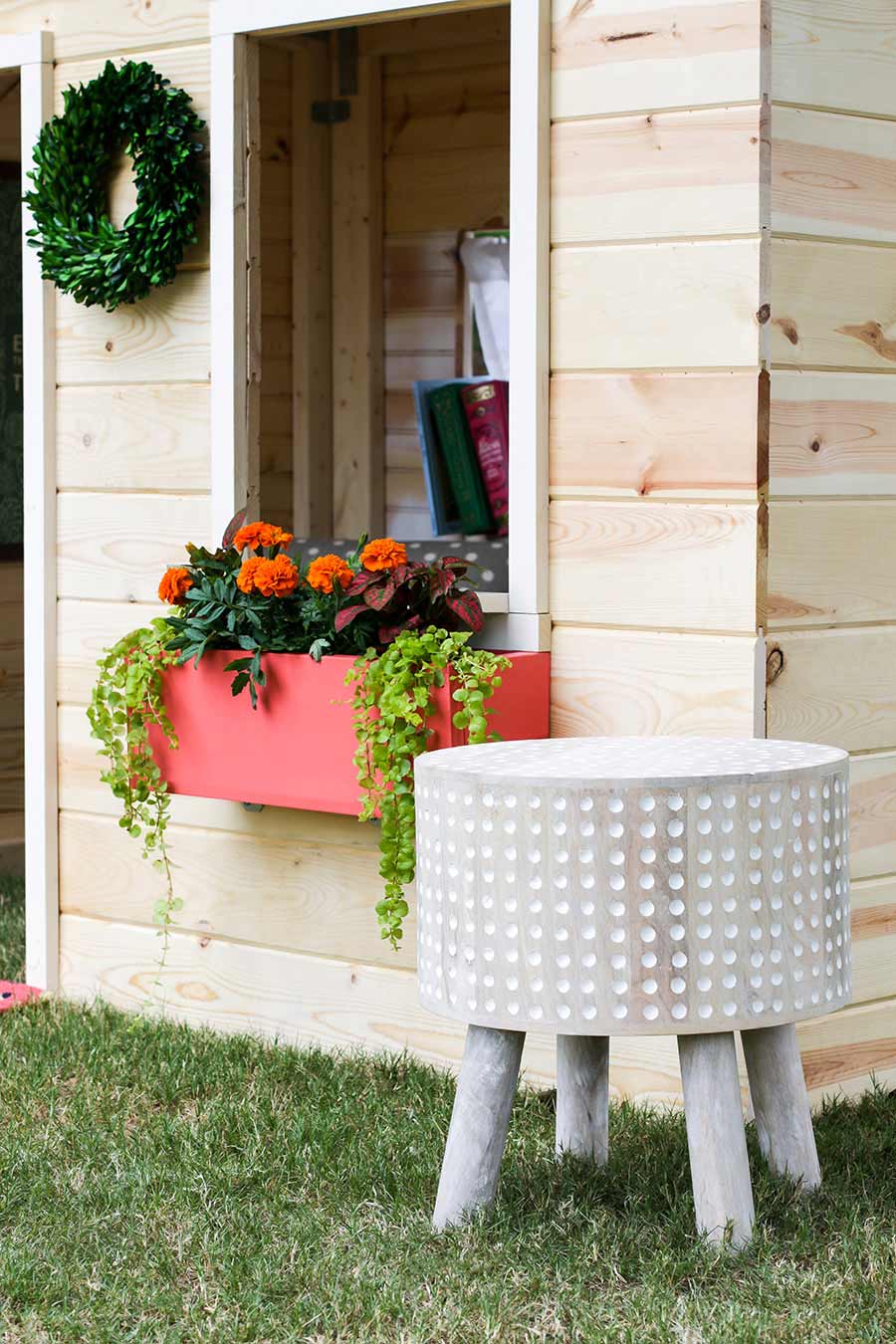 There would hardly be a child who would not enjoy this cozy corner.
Think about it, it won't take you long. Here is the original source for it.