Read about this Tips on How to Decorate a Children's Room – a nursery is a place where children spend most of their time playing, studying, sleeping and doing all kinds of mischievous activities. Therefore, it should be a space that reflects their somewhat strange sometimes activities.
Victoria Akvarel / Pexels
A nursery's interior should include the essentials while having a creative flair to ignite their imagination – a space where they can feel nurtured and grow. Read on for some insider tips from famous interior designers.
Decoration of a children's room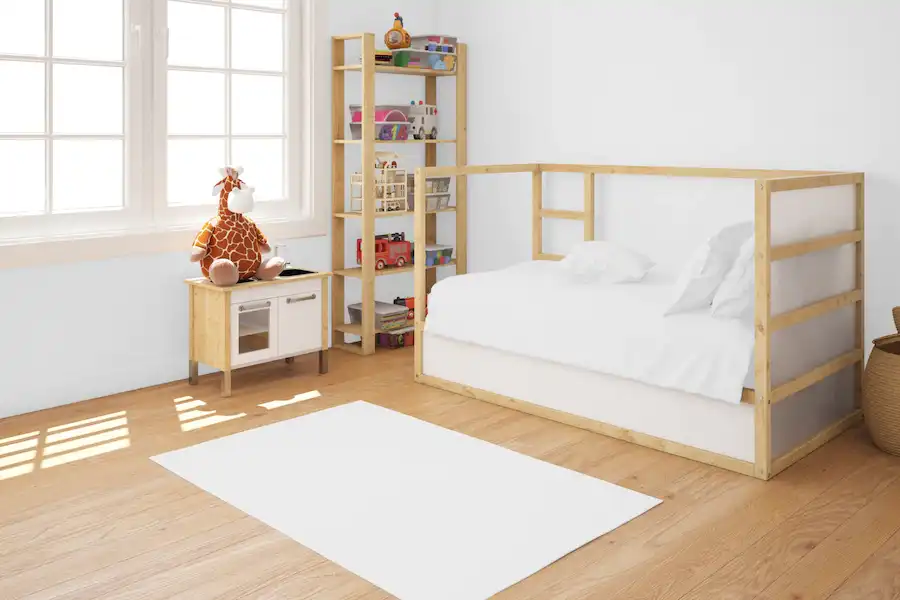 Freepik
While designing a nursery interior, it is very important to create a space that reflects your child's interests and style. This should encourage them to improve their cognitive mind, but in a playful way. Take their interests as inspiration for decorating a room they'd like to live in.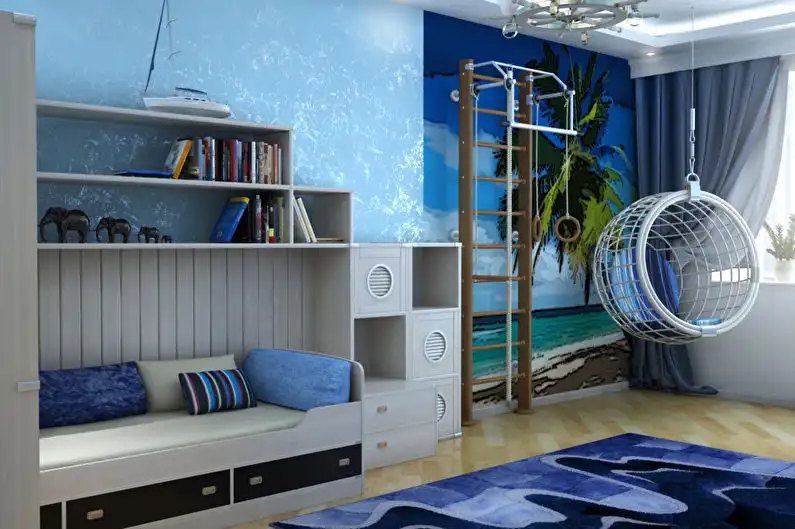 First of all, it is very important to choose the right theme for the interior design of the child. It can be under the ocean paradise, a beautiful theme with soft pink hues or Marvel comic characters.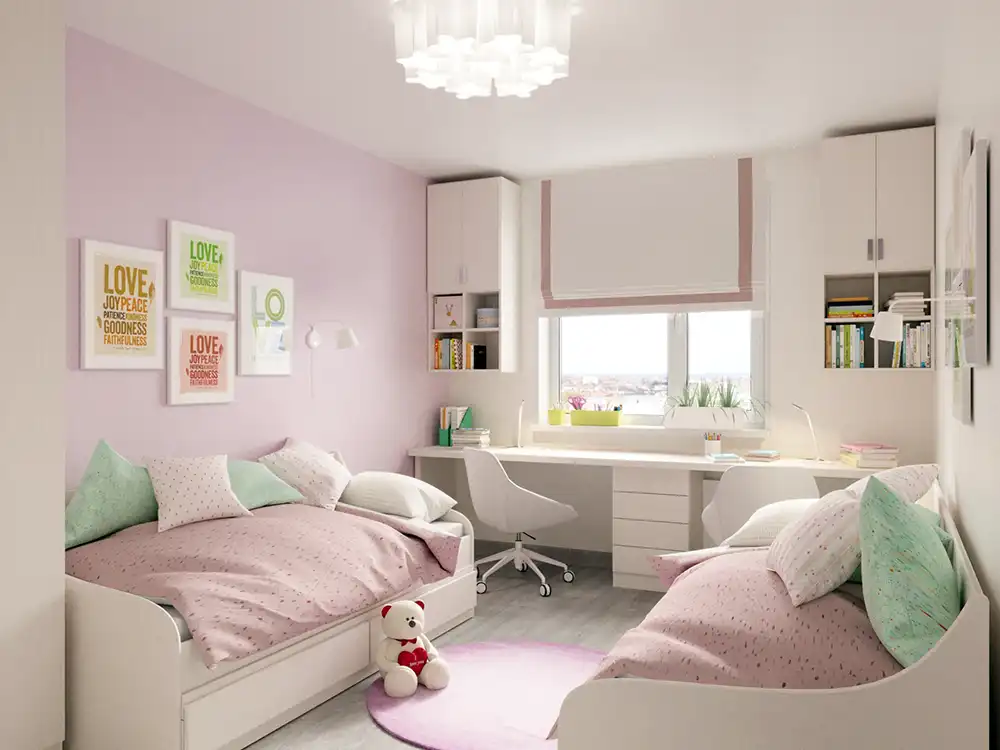 CC0 1.0 Universal
Incorporate educational yet fun elements into the design to facilitate your children's learning. Information cards, an art board wall, or a map are great interior design ideas for a child's room.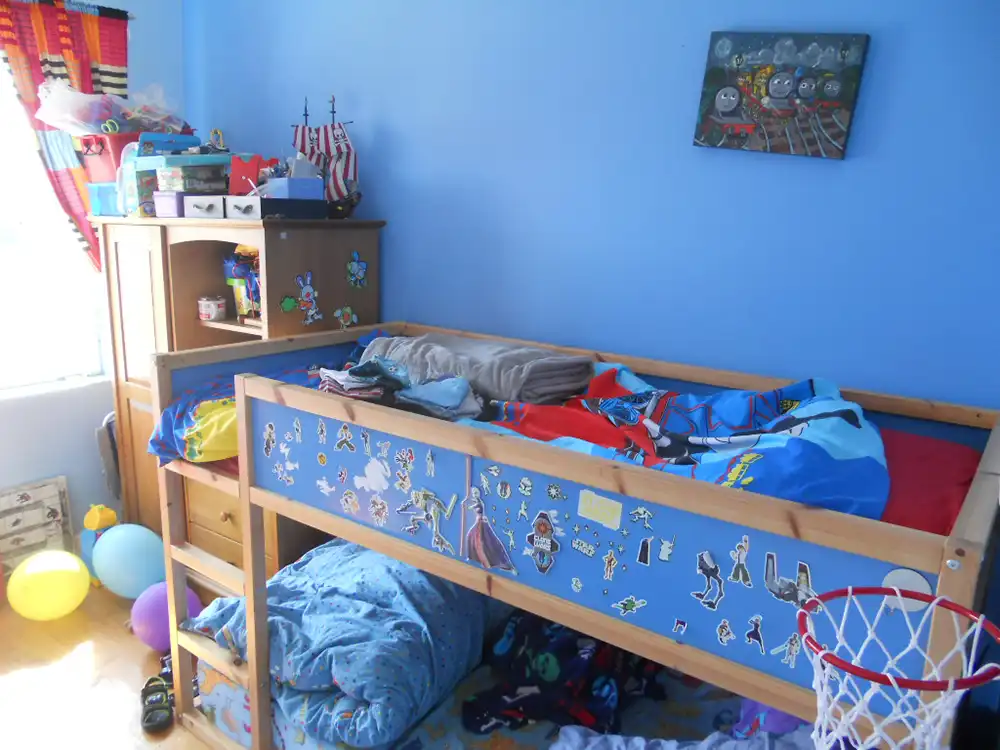 CC BY-SA 2.0 / Мichael Coghlan / Flickr
Play with textures and patterns in your child's room design to create a contrasting look with layered details. Don't feel the need to match and coordinate everything.
The interior design of a nursery for your child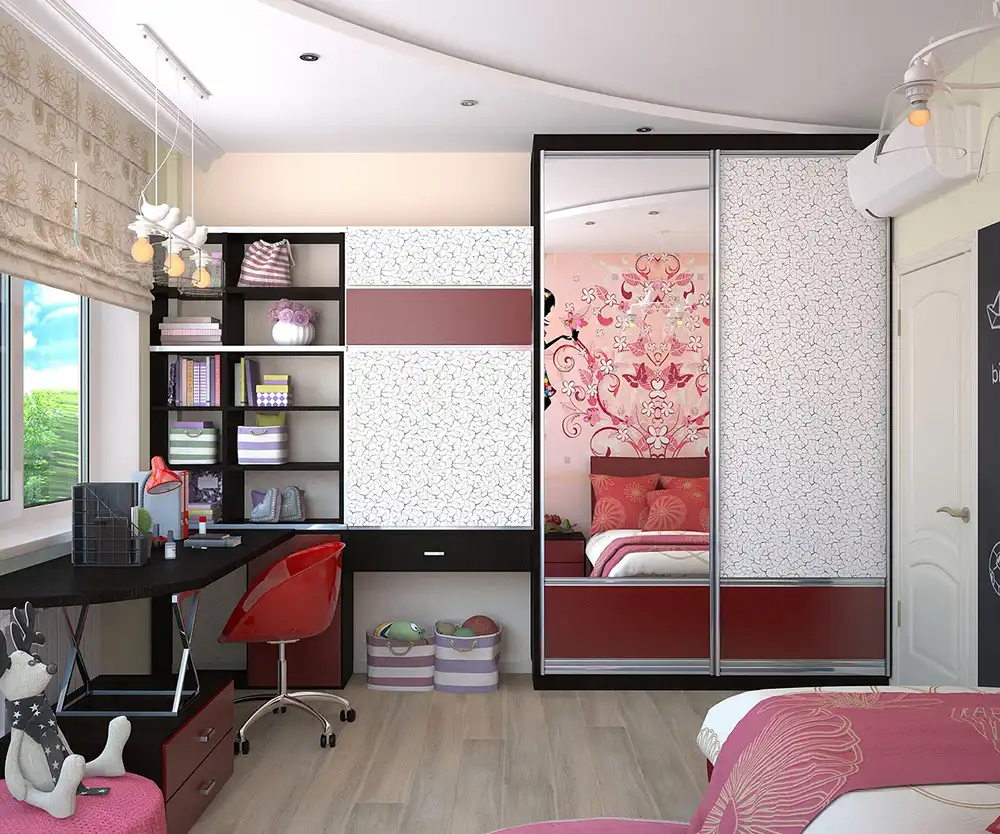 Pixabay
Deciding on an effective interior design layout for your child will not only optimize the space, but also help you organize it effortlessly. Here are some tips to keep in mind while interior designing a children's room:
Children always lack storage space. So, be sure to include closet, built-in, or cubby options where possible.
Set up a separate play area so they have a designated place to make a mess instead of everything being scattered around the bed or carpet.
Children grow up much faster than we think :). Therefore, try to provide a larger size of the furniture to ensure that it is used effectively.
Include a study table for the kids to get them used to reading or drawing. And when they grow up, they'll need it for home and school stuff too.
Girls bedroom design ideas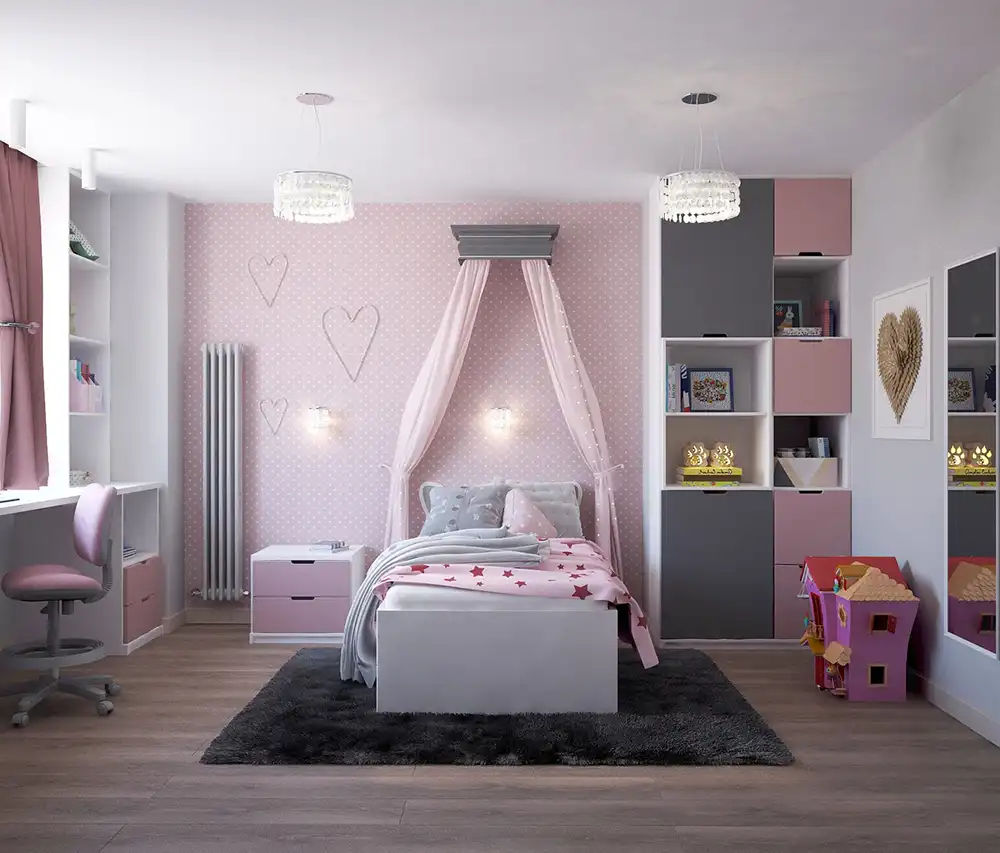 Pixabay
Creating a stylish and personalized room for your daughter doesn't have to be a daunting task. Whether you're going for a pretty princess room or something more mature and elegant, here are some pointers to help you out.
Start with a focal point: Start with a vibrant rug or colorful painting that you really adore and follow its examples. Make this the center of your design and take inspiration from it to start arranging the rest of the room.
Find fun bedding: Adding a whimsical piece of comforter or a pretty polka dot sheet will instantly add a finishing touch.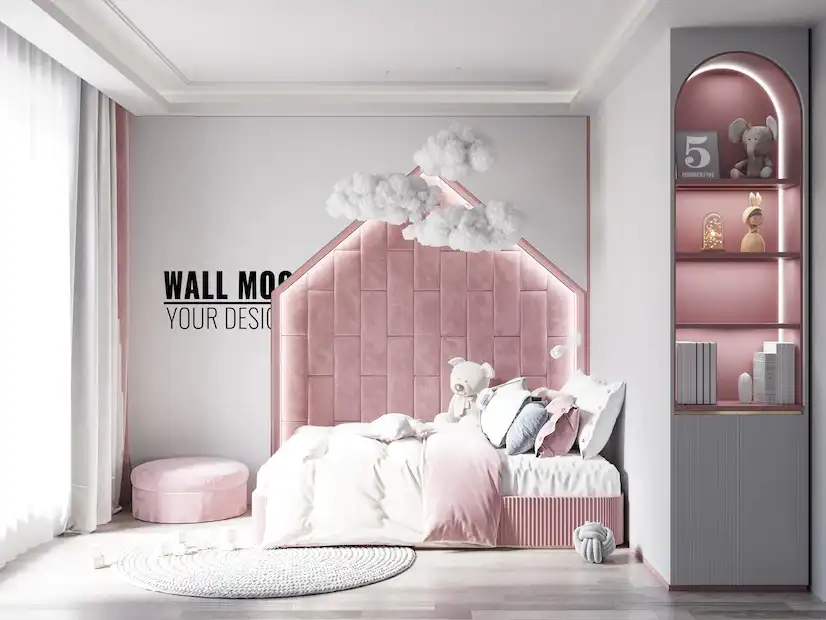 Freepik
Decorative draperies: Curtains add a touch of femininity and tranquility to the space. It can be a perfect addition to the interior of your child's nursery.
Cozy accommodation: Whether it's a large armchair, a comfy chair or a pile of fluffy pillows on the floor, give your little one a cozy place to read or play.
How to Decorate a Children's Room for Boys
Designing a room for your son can be more creative than slapping blue paint on the walls. Take a step out of the traditional with these helpful tips.
Use the new colors: Consider ditching the old "blue is for boys" mindset and introduce updated colors to your son's bedroom. Consider charcoal, forest green, deep yellow, or neutral gray.
A quick and easy way to spice up the interior design of a boy's room is with the help of wall decals or stickers. These days, there are plenty of sports and cartoon stickers to spruce up the space.
Try Roman Shades: Roman shades make boys' rooms look more masculine and less fussy.
Interactive Area Rugs: Need a floor covering? Take something practical but functional with a different carpet. Think of a car track; letters, numbers and colors for learning; or a soccer field for imaginary game days.