If you own a house, you probably want it to be your dream home. It is definitely worth thinking about how to realize this desire of yours.
 stock.adobe.com
The very term dream home suggests lofty and bold ideas. The real question is – what decorative elements and features take the home from the realm of reality to the level of dreams? Is sometimes your dream home not just a flight of fancy with nothing that can actually be done.
There are things that can seem almost unrealistic, but are achievable. We live in the 21st century and technology comes to the rescue.
We offer you some creative ideas on this topic in our article.
Dream home – floor to ceiling windows and glass floor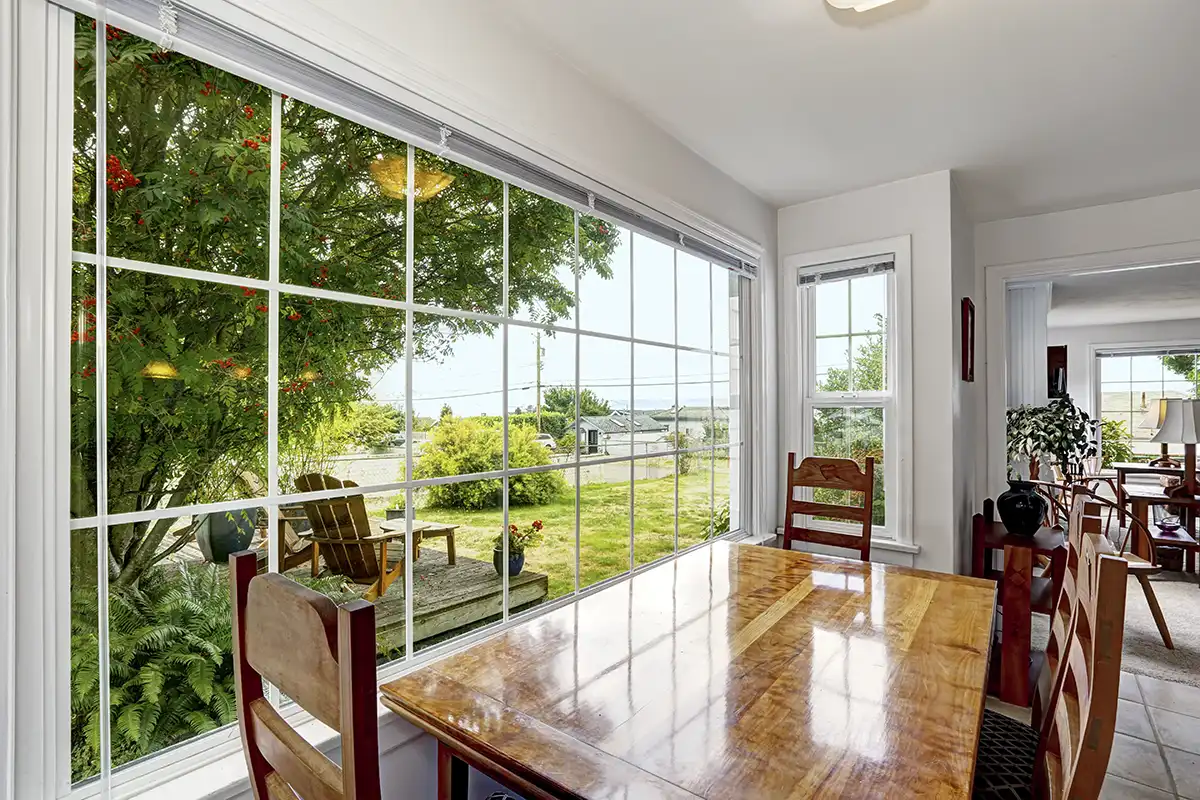 Natural light is important to every homeowner, but for a dream home it's an absolute must. Not only because the stunning floor-to-ceiling windows attract huge streams of light, but also because of the views that can be seen through them.
Glass walls are a similar option, giving fabulously good solutions.
Glazed floors are also a sophisticated detail that is definitely part of the realm of the dream home. However, beauty requires sacrifices – they want great cleanliness. That's why you also need a robot vacuum cleaner to take care of them. Having glass floors gives a completely different dimension to your home in terms of design.
A rooftop garden for your home
This solution for the house is only possible with a flat roof. And of course, a special constructive solution is required to form a garden space.
There is no better way than to sit with a cocktail in the evening on your roof garden and watch the stars… Isn't it a dream come true?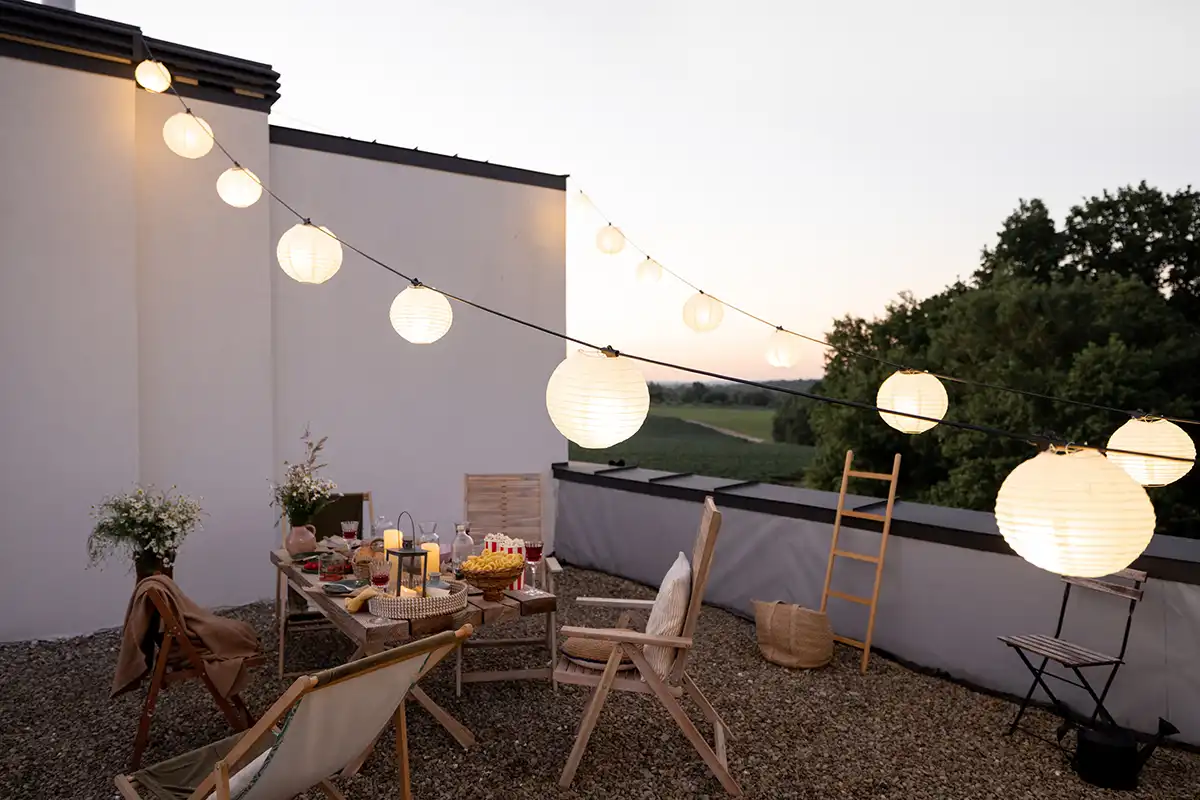 Choosing a unique design for the house reflects your personality. It is a combination of your dreams and preferences. With enough resources, every person would have a dream home.
Bath or Jacuzzi in the bedroom
A bathtub is not something that can easily be added to your master bedroom at the last minute. The design of your room will need to be carefully planned so that the bathtub can fit harmoniously into your space. But the idea is great if you have the necessary space.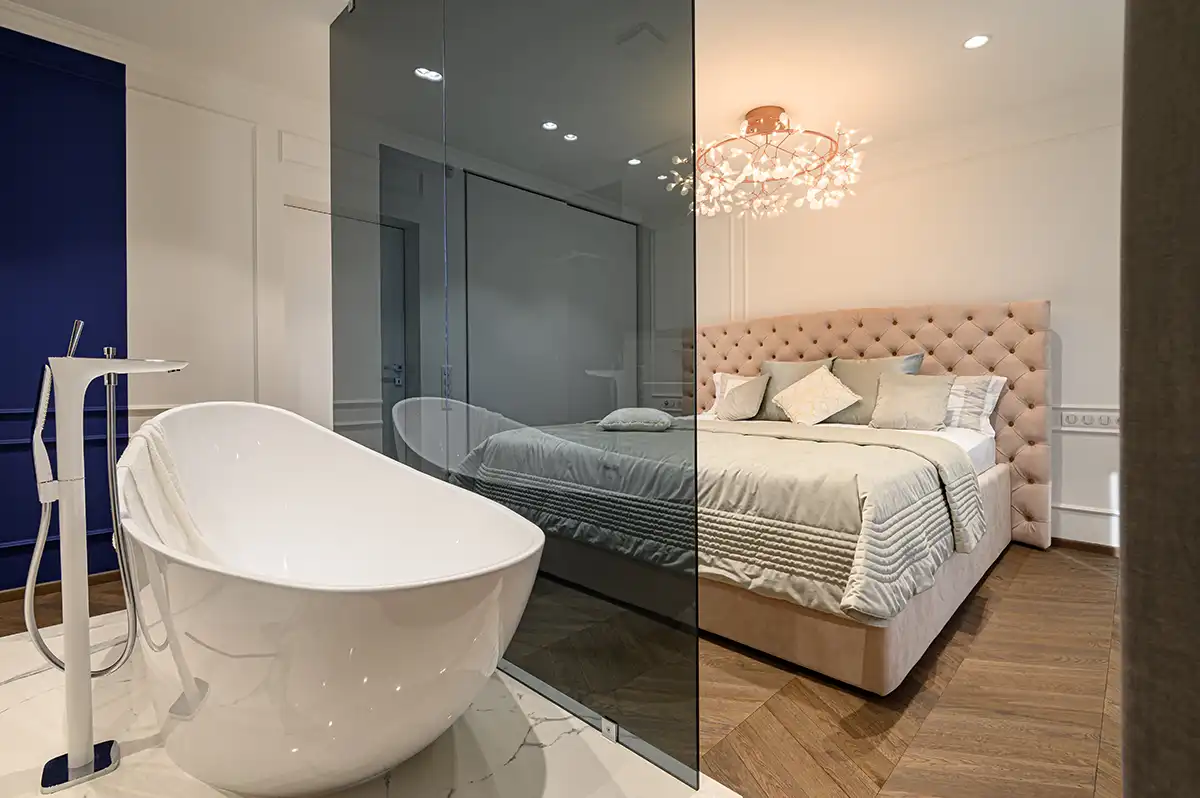 starush / stock.adobe.com
When planning your bedroom design idea, one option to consider for your bathtub or jacuzzi is to place it at the end of your bed. Traditionally, instead of an ottoman, you will have a place to relax and unwind after a busy day.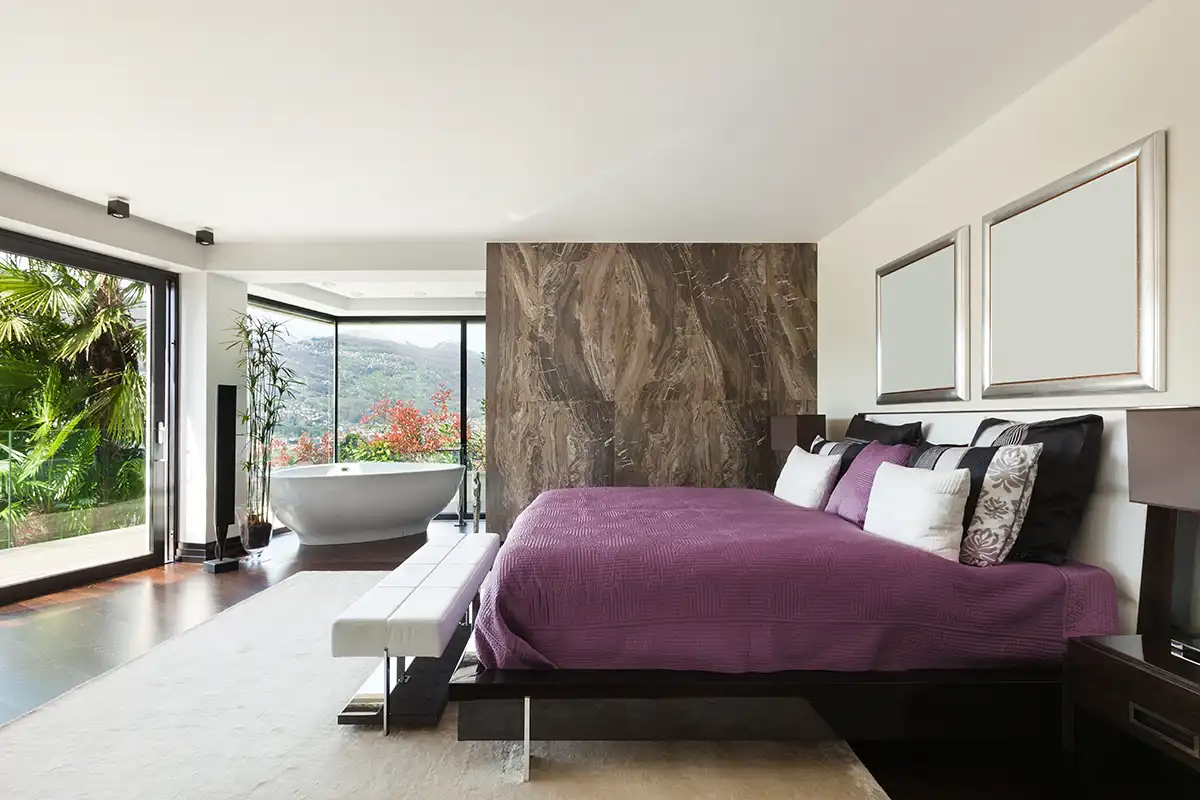 Alexandre Zveiger / stock.adobe.com
The possibility of having a swimming pool with an exit from the bedroom is an equally attractive idea, but unfortunately this is not always possible from an architectural point of view or for other reasons. Don't dismiss the idea out of the blue, though.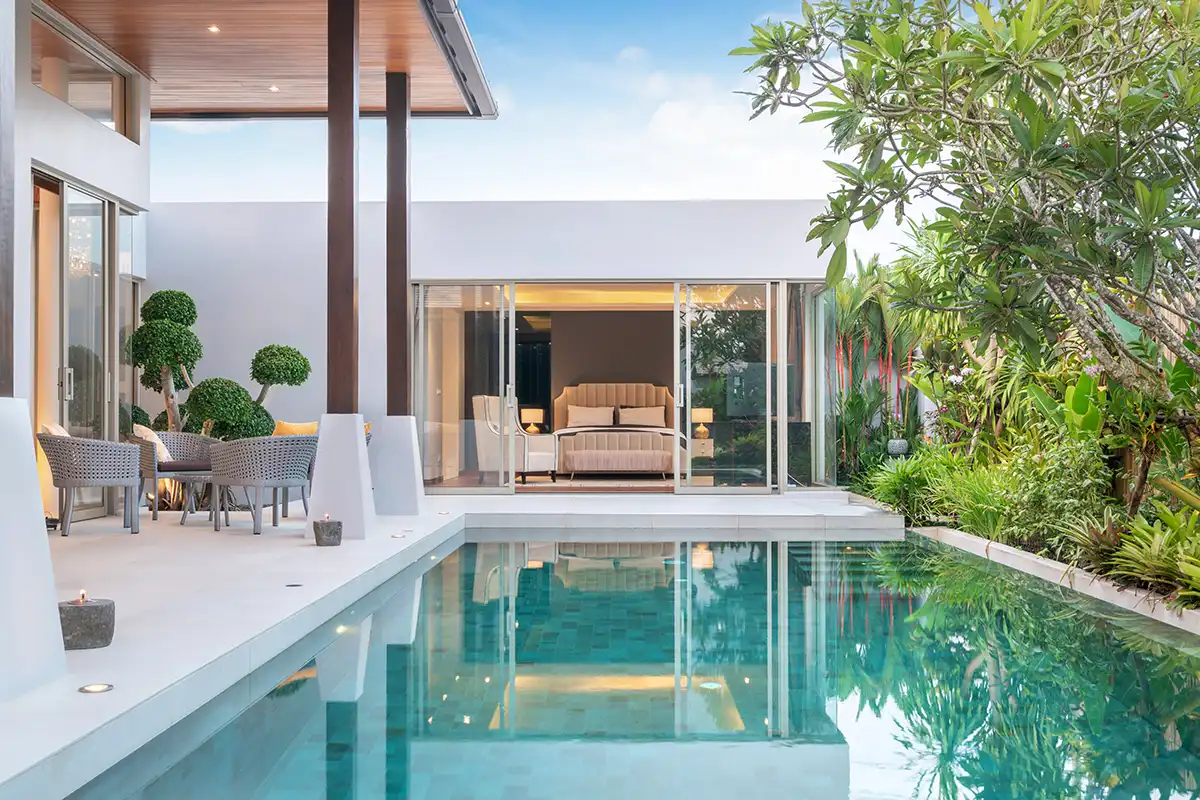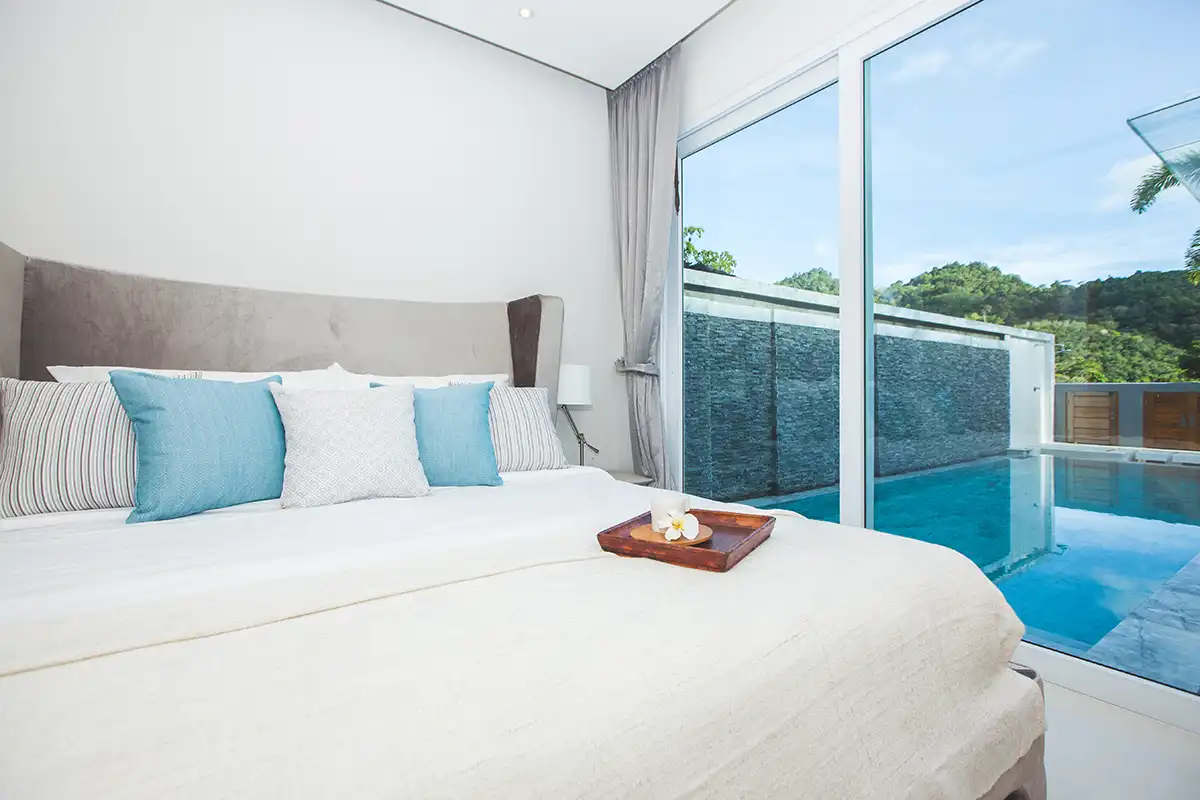 Finally, let's note that choosing your dream home design reflects your personality. It is a combination of your dreams and preferences.