Fresh office ideas?
The desk is where all the magic happens. Whether you're catching up on work from home or need a comfortable place to study, it's nice to have flexibility when it comes to office design.
The ideal workspace should be comfortable and functional while meeting individual productivity preferences and stylistic tastes. Everyone has different needs: some prefer sentimental decorations, others strive to be distraction-free, some require a bit of creative chaos, while others put organization first. This post looks at a delightful variety of inspiring workspaces that you can adapt at home or in the office.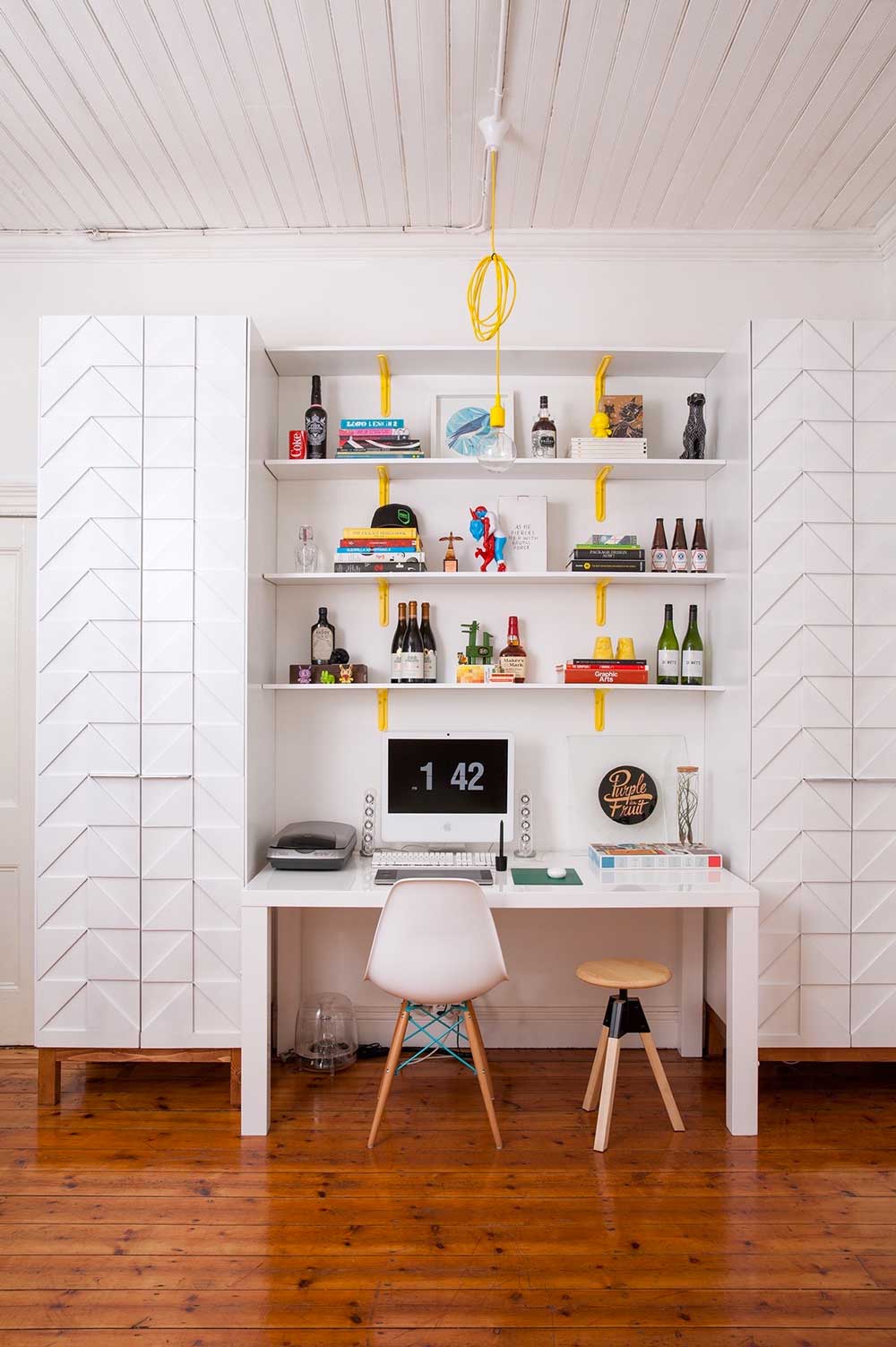 While some people need a neutral office for concentration purposes, others prefer to have more color and character to energize their work.
Sleek office
This sleek office maintains a more traditional theme, but also incorporates a lot of modernist influence. You'll notice the classic tube chair and period-inspired drawers to the right.
The approach can certainly make sense for open-plan offices, but this desk and chair combination would look just as good at home – it has a smart appeal, with its subtle black edges creating just the right amount of contrast to stand out outside .
Of course, within the confines of your own home, the office can be whatever and wherever you want it to be. This compact home office occupies a convenient niche in the living room, where it will be easier to keep an eye on the children.
If a grand office is more your style, you can take inspiration from this sprawling workspace. The desk extends behind the full length of the sofa, with a stunning functional and decorative bookcase taking up most of the luxurious striped wall. Here are some more office ideas below.
Chic and simple, this clean home office look is perfect for the bedroom. Broken jelly accents offer a modernist aesthetic, while the dark wood finish maintains a touch of classic office. The dark swivel chair adds contrast to the design.
The workspace
Technically speaking, this workspace looks great thanks to the brick walls and tile floors, in contrast to the traditional styles of the rest of the space. The chair is from the Chair One collection by Magis.
A great idea for an office space! With shelves above and a white panel behind, it looks like an updated take on the classic secretary desk style, yet modernized and streamlined for maximum efficiency.