Have you think of lobby interior design for your home? If yes, keep reading about some good tips and tricks decoration ideas for your entryway.
A lobby is often the first room that family members and visitors see when they enter your home. This room sets the tone for your home style and is a great opportunity to create a warm and welcoming environment. Here are some tips to help you make a great first impression!
Pixel-Shot / stock.adobe.com
Lobby interior design ideas – lighting
A proper lighting is essential for lobby interior design. It should radiate warmth and be well balanced. The possibilities for interior design of a lobby are almost endless. A stylish pendant or chandelier will provide enough lighting. LED lighting is easy to install and can be added at a later stage as well.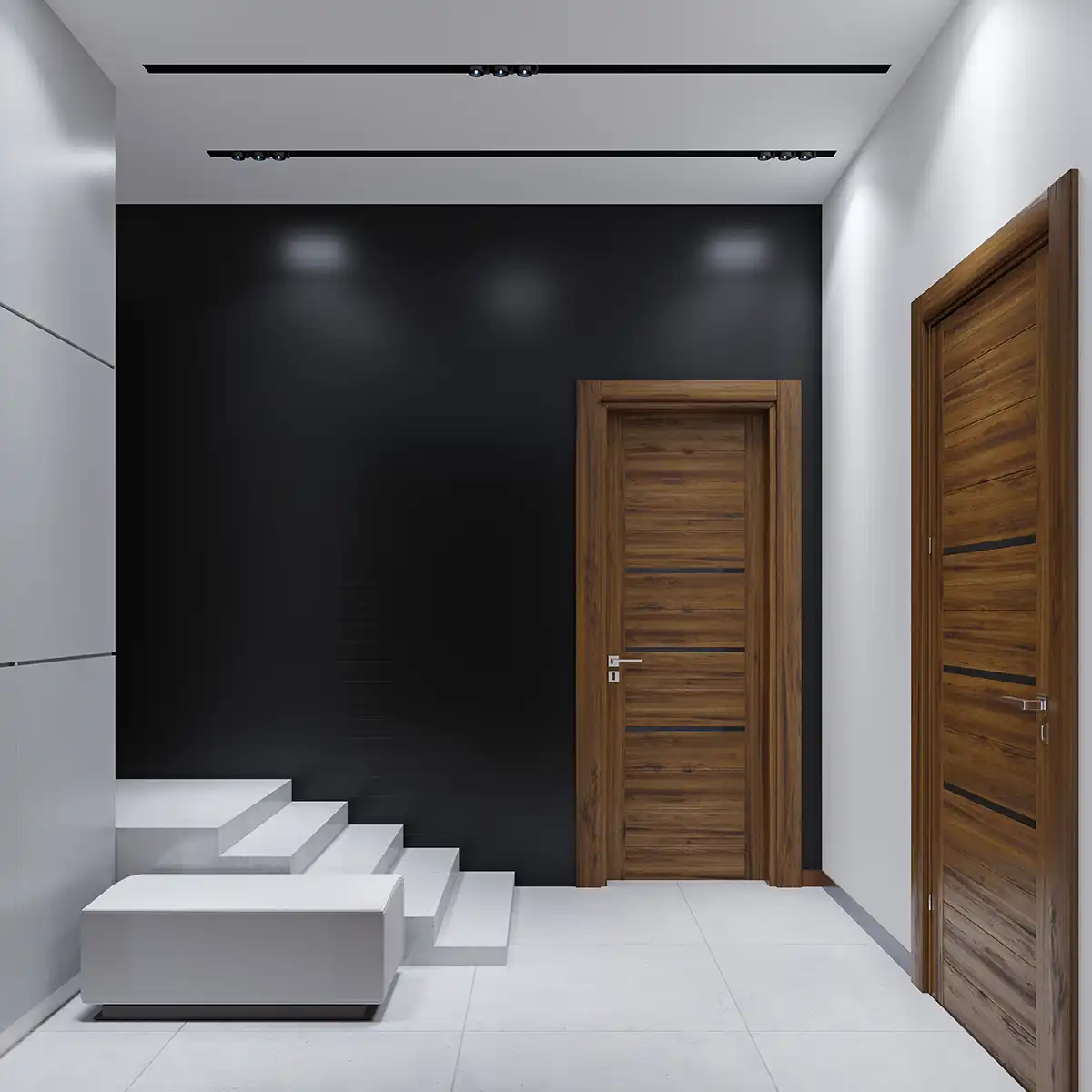 ostap25 / stock.adobe.com
A nice mirror will always attract the eye. If you have a piece of furniture with a mirror on it, this will save you space and will look great. Also it will visually expand the space of your vestibule.
Lobby design ideas and decoration
Adding a rug will give an interesting touch to the room. If you have more space, a modern armchair will make it look more comfortable. It would also serve as a place to undress before entering your home.
If you more people are visiting your home, using a bench for seating and storage is a smart solution. This will allow you to fit hats, gloves and other small accessories so that you don't make a mess. The style you choose for your entryway will depend on the interior style of your home.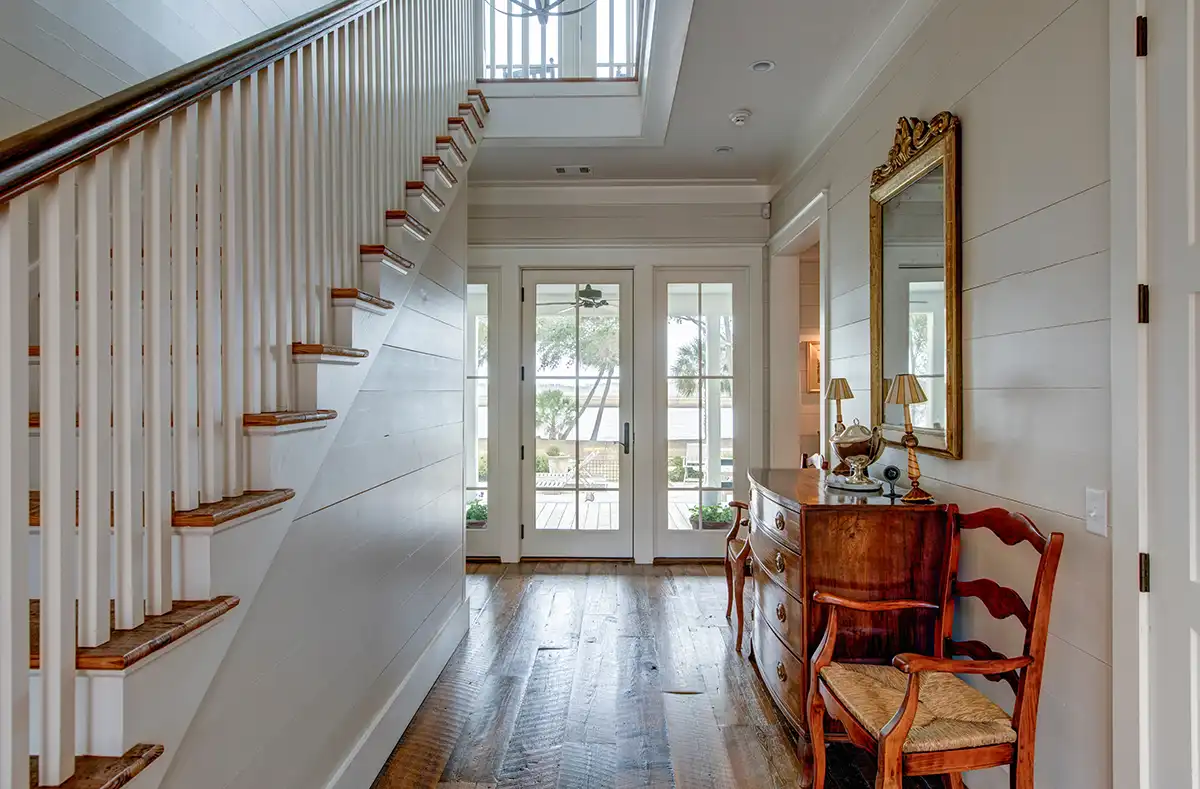 Wollwerth Imagery / stock.adobe.com
You should not forget that the vestibule must be functional first of all. Stylish purses, luxury hangers and more can be combined to make this place both attractive and comfortable. Decorative storage baskets will also add to the charm of this area while keeping it tidy.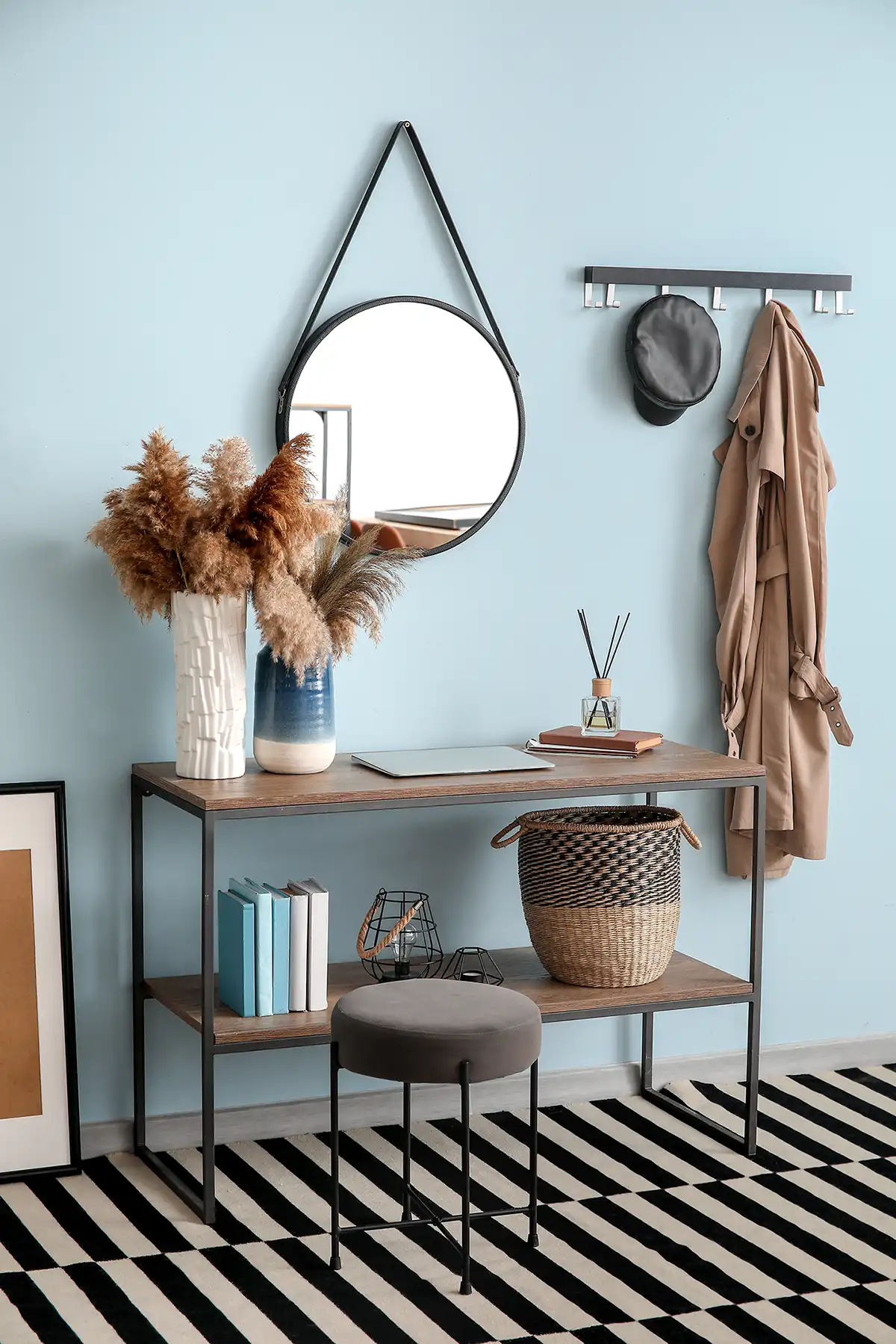 Pixel-Shot / stock.adobe.com
If you decide to get a shoe rack, choose one that is both functional and aesthetic.
Lobby flooring
As for the flooring, large tiles (granite or ceramic) are ideal for a small lobby. They will visually increase the space and give it a clean and simple look. Also, cleaning this flooring is more than easy!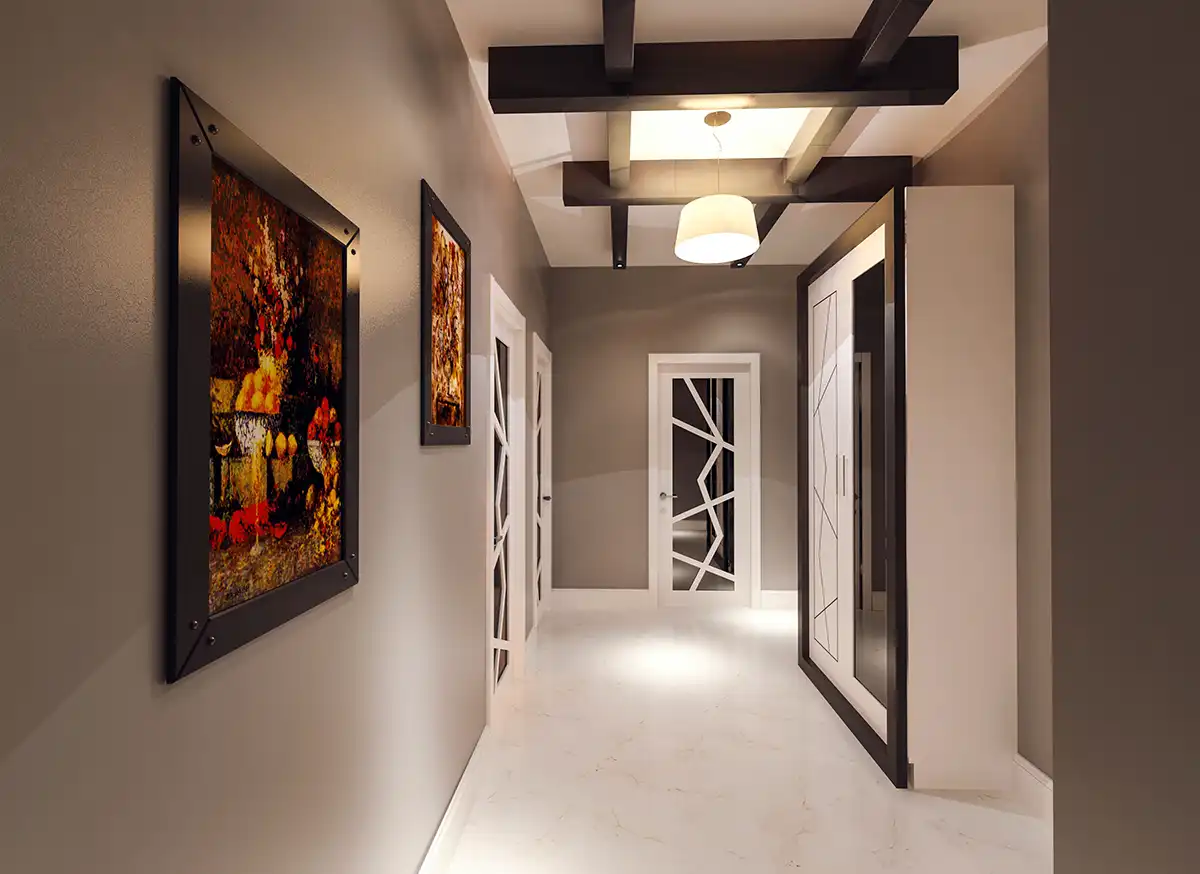 ahmet / stock.adobe.com
Finally, the beauty of a vestibule is that it can be refreshed easily later after some years. In most cases, this room is small, and it's renovation it will not take significant resources.
Watch this video to see more lobby interior design ideas.
The bench can be replaced with decorative baskets or a more comfortable place to sit forward in time. Feel free to transform it to best suit the style of your home.