The best garage doors are the ones that don't stand out. A well-designed house has architectural features that are in harmony: sizes and shapes are consistent and repeated in windows and doors.
mirsad / stock.adobe.com
When looking at the front exterior, the garage door should blend in with the rest of the house. Your view should not be interrupted by any conflicting elements in the garage or anywhere else for that matter. If you live in a modern house that emphasizes simplicity and clean horizontal lines, don't put rustic garage doors.
Masonry doors – the facade
hink about it: if your entire house can be seen from the street: landscaping, entryway, roof, doors, windows, siding, and more like porches, railings, and shutters. This also includes the garage and the door to that garage.
If your garage door needs to be remodeled or upgraded, there are several ways to improve its appearance. Door replacement, painting or complete remodeling.
Which is the right garage door for you?
Swing garage doors
Swing garage doors are tried and trusted when it comes to garage doors. They are also cheaper than sectional garage doors. Also they are perfect for your car.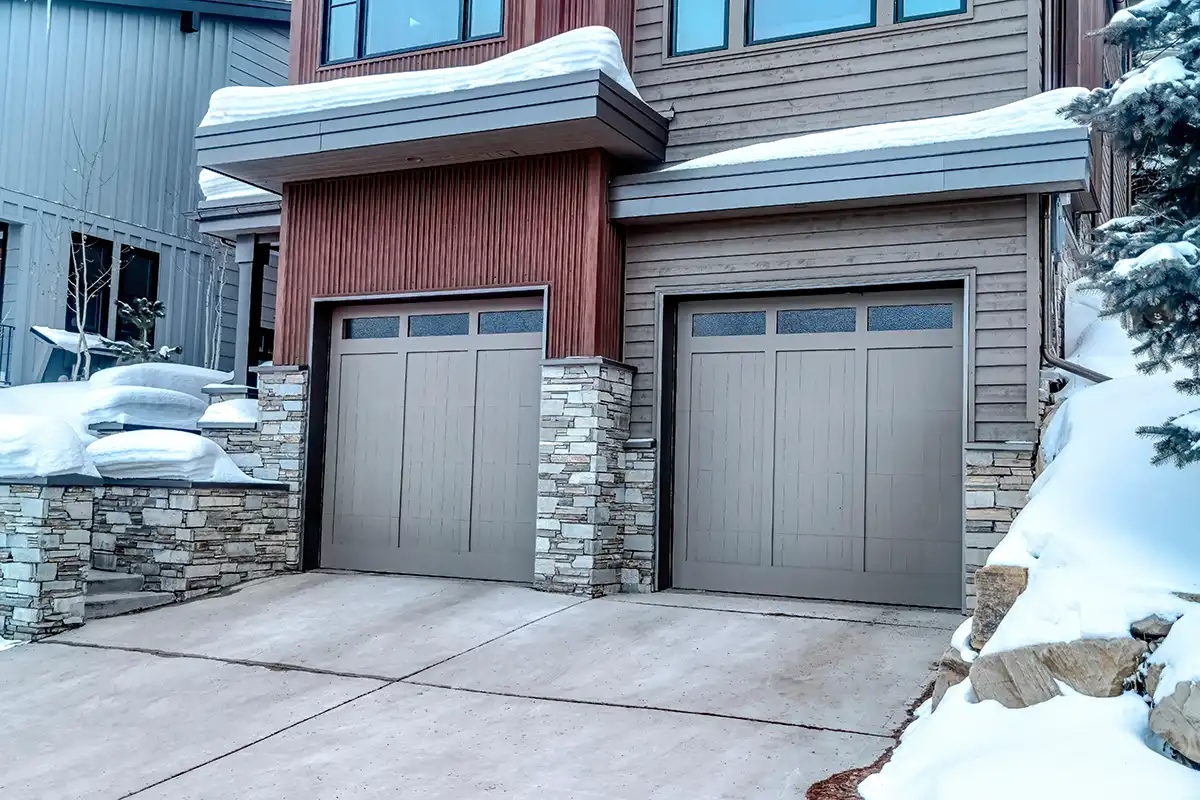 Jason / stock.adobe.com
They consist of a galvanized sash with side mounted lifting levers that can be operated either manually or automatically.
The principle of operation of the door wing is with a "swing", so the necessary space for the opening of the door in front of the garage must be taken into account.
People looking for an economical door can match the value for money that swing doors offer without having to compromise on door models or design options.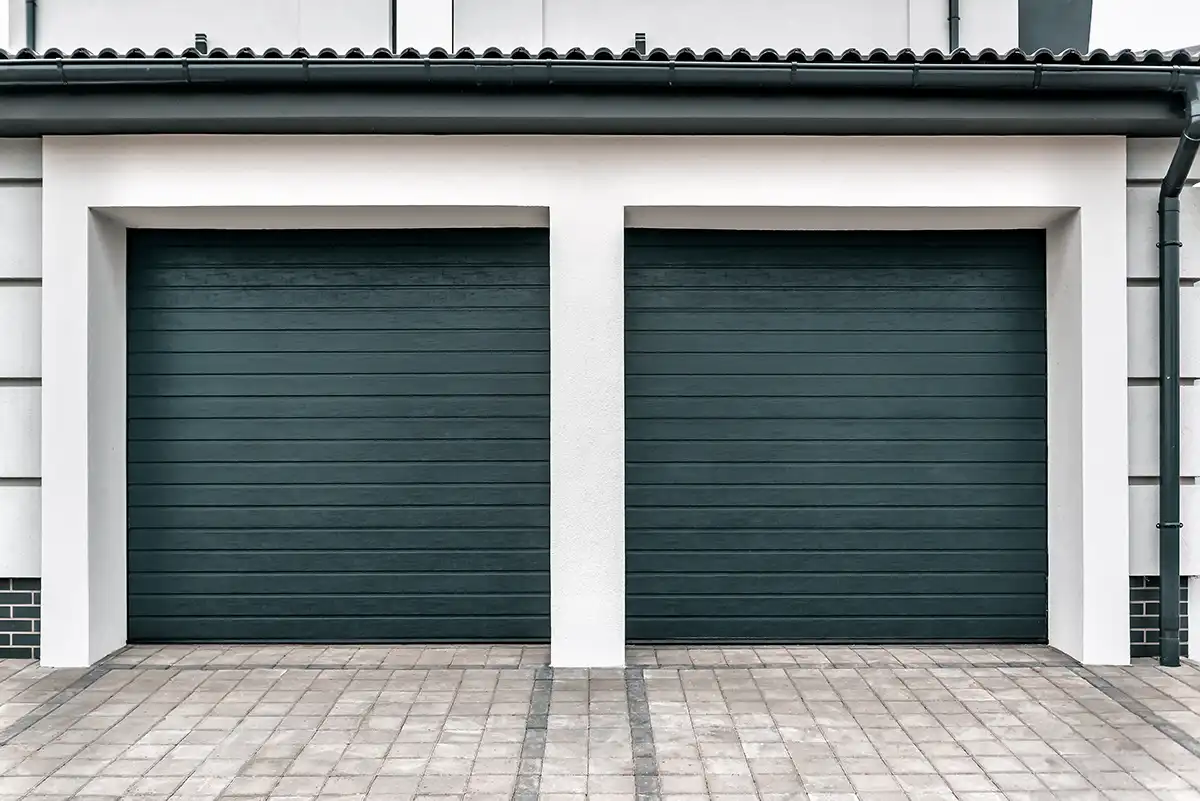 Volodymyr Shevchuk / stock.adobe.com
Garage Door Tips And Ideas – Sectional garage doors
are convenient, offer maximum security and allow the best possible use of space, and for these reasons they are extremely popular.
Sectional garage doors consist of separate elements called thermal panels connected by hinges. They make it possible to move the door vertically up or down and slide it under the ceiling without "swinging" out in front of the garage and thus taking up additional space.
Additional space is gained in front of the garage where another car can be parked.
Thermally insulated sectional garage doors with electric drive always leave the entire height of the passage usable, making them ideal for taller vehicles such as SUVs or vans.
Roller garage doors
Roller garage doors made of steel slats are suitable for closing any openings. On underground garages, garage cells, industrial premises. Also at car repair shops, garages, for guarding shop windows, windows and doors of shops and offices.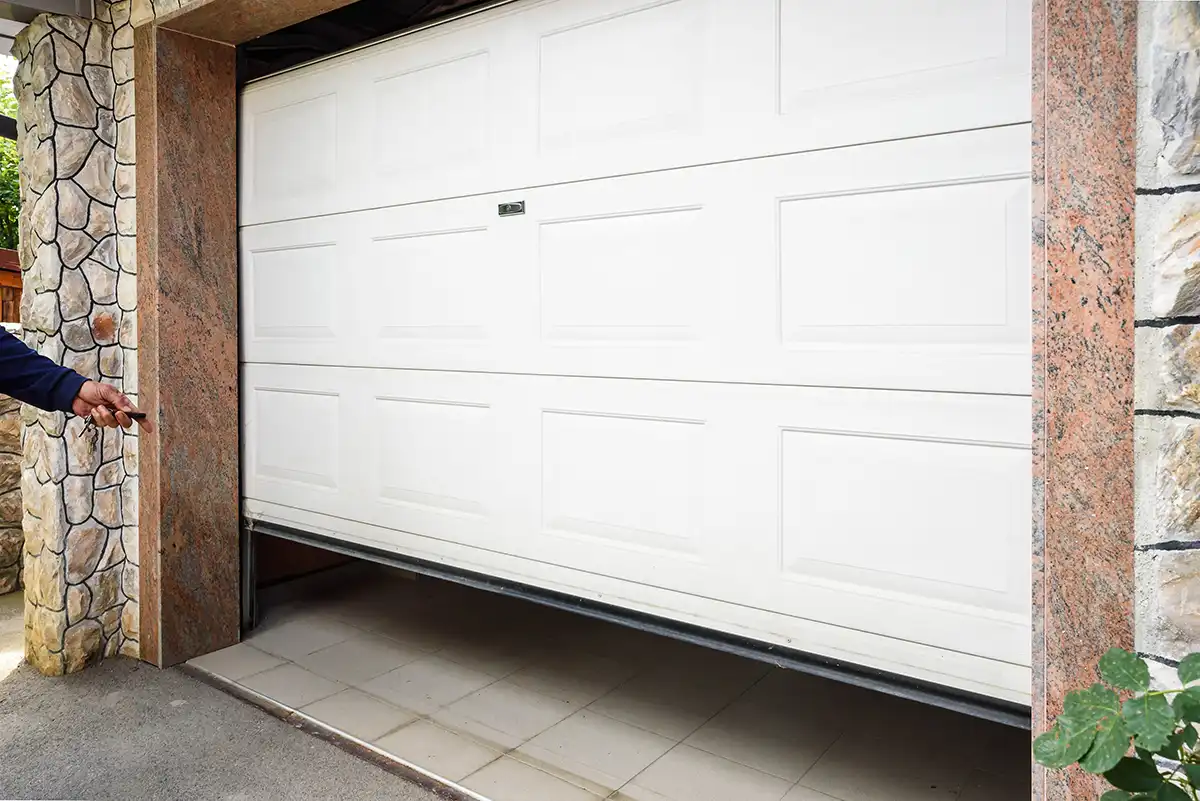 Снимка: mirsad / stock.adobe.com
The roller garage door is made of U-shaped or omega-shaped guides, additionally reinforced with a metal profile.
Each roller garage door has solid steel slats and is galvanized and powder coated. This protects it from corrosion and ensures a good appearance over the years of operation.
Finally, don't forget to paint your garage door when you notice there is a need from this.